September 25, 2020

December 2010 | Vol. IX - No. 12


Hottest High-Tech Holiday Toys
Wean Kids from iPhones With Techy Toys
Don't believe Santa's elves can turn out a decent laptop? Want to give your kid a toy that's actually playable? TDmonthly Magazine has assembled some of the coolest playthings that incoporate a touch of technology while still leaving room for the imagination:
LOOPZ™ by MATTEL INC.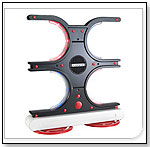 LOOPZ™ takes the timeless play pattern of memory games to a new level by adding light, music and motion. This interactive game is a test in rhythm and coordination consisting of four semi-circular rings with infrared sensors that light up to create challenging patterns players must follow. Seven different game modes allow players to play solo, head-to-head, host up to 4 players or even turn LOOPZ™ into a musical instrument.
—As of 1.07.2011 this product had 5 out of 5 stars on Walmart.com and was the #2 bestselling item in the Games & Puzzles category. Pros: Seven different games; single player and multi-player options. Cons: Some levels are not challenging enough for older children. (

Watch Video) 3/17/2010 (MSRP: $29.99; Age: 7 and Up)



Barbie Video Girl Doll by MATTEL INC.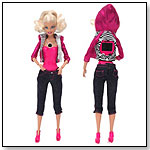 MATTEL's Barbie Video Girl Doll promises to show girls the world through Barbie's eyes via a video camera built inside the doll. Barbie's necklace hides a camera lens while her back holds a color LCD screen capable of replaying video shot with the doll. Beyond simply shooting video, girls can edit the audio and visual elements of their videos with software downloaded from the Barbie website. Launch date: July 2010 2/14/2010 (MSRP: $50.00; Age: 5 and Up)



Spy Net Video Watch by JAKKS PACIFIC INC.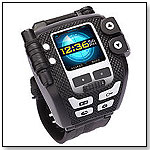 This watch is packed with high-tech features including a working hidden video camera and audio system with onboard memory so young "agents" can record and save 20 minutes of crisp and clear video, or up to three hours of audio "evidence" or even still photos. Kids can play back all of their "evidence" on a built-in, ful-color 1.4 inch TFT video screen, then upload their files to a PC via the included USB connection.
— As of 1.06.2011 this product had 3.5 out of 5 stars from 73 reviews on Amazon.com and was No. 30 on the top 100 bestselling toys and games. Pros: Multiple Functions keep kids entertained. Cons: Reports of watches not taking a charge or losing the charge. 8/2/2010 (MSRP: $49.99; Age: 8 and Up)



Spy Gear Lie Detector Kit by WILD PLANET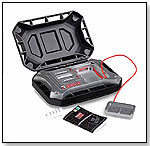 The Spy Gear Lie Detector Kit allows kids to find out who is telling the truth and who is not by giving them a lie detector test. The indicator lights light up when the "suspect" is not telling the truth. 7/5/2010 (MSRP: $25.00; Age: 6 and Up)



Imaginext Bigfoot the Monster by FISHER-PRICE INC.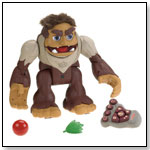 FISHER-PRICE follows up its remote controlled Imaginext Spike the Ultra Dinosaur with the elusive yet irresistible Imaginext Bigfoot the Monster. Kids command Bigfoot with a foot-shaped remote, making him walk, flip, and express emotions. With just the press of a button, Bigfoot roars, snores, talks, eats, works out, and throws his ball. Launch date: June 2010.
— As of 1.07.2011 this product had 4.5 out of 5 stars on Target.com and was listed as one of the site's bestsellers. Pros: Durable; Interactive; Entertaining. 2/14/2010 (MSRP: $99.99; Age: 3 to 8)



Air Hogs Hawk Eye Camera Copter by SPIN MASTER TOYS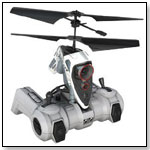 The Air Hogs Hawk Eye Camera Copter is the first indoor helicopter that can take video and photos while flying. The helicopter can capture up to 5 minutes of video at a resolution of 320 x 240 or hundreds of photos at a resolution of 640 x 480. Requires 3 AAA batteries, not included. 12/1/2010 (MSRP: $85.00; Age: 8 and Up)



Sesame Street Video USB by ATP ELECTRONICS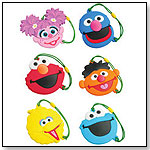 ATP Electronics has partnered with Sesame Street to bring educational media into an exciting and dynamically new format – full-length Sesame Street home videos on character USB drives. The collection of Sesame Street characters offers an easily accessible and exciting new way to watch video and store photographs, music, and
documents — all on the same drive! Characters include Elmo, Cookie Monster, Big Bird, Ernie, Abby Cadabby, Grover and the Sesame Street sign.
Awards: Dr. Toy 100 Best Children's Products - 2010, 2010 Most Innovative Flash Memory Customer Implementation Award, 2010 Gold Mom's Choice Award - Electronic Learning, 2010 Dr. Toy's Ten Best High Tech Products. 10/12/2010 (MSRP: $24.99; Age: 3 and Up)



Laser Star by HPI HONG KONG LIMITED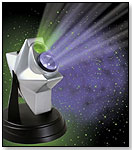 Bring the universe into your home! Laser Stars project thousands of moving stars onto the ceiling and walls. Realistic Blue Nebulae Clouds are realistic and adjustable. They can also be turned off for a brand new effect. An AC adapter is included as well.
— Laser Star was a Top 10 best seller at Figpickels Toy Emporium in Coeur d'Alene, Idaho in Aug. 2010. "We have one on display in a dark room," said owner Brett Sommer. "It's like a universe in a room. The blue cosmic nebulae clouds and moving green stars take most people's breath away. Everyone wants to fall asleep floating in space." 8/30/2010 (MSRP: $199.99; Age: 8 and Up)



USB Missile Launcher by DREAM CHEEKY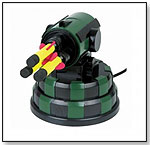 Who wouldn't be amused by the prospect of nailing some unsuspecting coworkers with foam missiles from time to time? This USB gadget can be strategically placed anywhere within 3' of your computer and effectively staves off your most unwanted company. It shoots three foam missiles as far as 15' in any direction and can be controlled easily by your mouse or keyboard. Looking for something more powerful? Try the upgraded version, OIC Storm Missile Launcher. (

Watch Video) 8/26/2010 (MSRP: $35.00; Age: 14 and Up)



Hot Wheels Stealth Rides by MATTEL INC.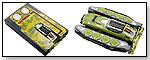 Mattel has launched the first foldable, credit car size, R/C cars - The Hot Wheels Stealth Rides. The line features five models, including Batman's Tumbler and 2 tanks. Stealth Rides are compact and fit perfectly into a child's pocket. At a push of a button, the cars transform into a remote-control vehicle.
Awards: 2010 Oppenheim Toy Portfolio Best Toy Award, Platinum. (

Watch Video) 3/24/2010



Kung Zhu Pets Battle Arena by CEPIA LLC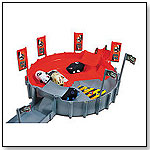 With eight original characters split into two battling groups called Special Forces and Ninja Warriors, Kung Zhu Pet owners will have the thrill of training each character to transform fighting, battling warriors. While these Kung Zhu hamsters may start of as "cute" and "mild-mannered" once they are sent into their main training grounds, smart chip technology will actually allow for a distinct personality transformation of fighting ninja and warriors.
— As of 8.12.10, this product had 4 out of 5 stars from seven reviews on ToysRUs.com and was listed No. 14 in best-selling toys and games. PROS: Easy to use and entertaining. CONS: Not very durable. 8/12/2010 (MSRP: $34.99; Age: 3 and Up)



FURREAL FRIENDS Newborn Brown Bear Cub by HASBRO INC.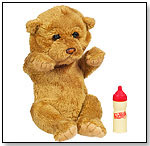 Kids can pet this cub to watch him "come alive," blinking and reaching out. The bear figure comes with bottle accessory and three AAA batteries.
― As of 9.13.10, this product had 5 out of 5 stars from 1 review on Walmart.com and was listed as a top-rated plush toy. 7/6/2010 (MSRP: $14.99; Age: 4 and Up)



Perfect Petzzz White Bulldog by CD3 INC.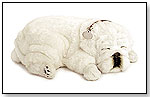 This bulldog, made of 100-percent synthetic fur, simulates breathing as its tummy rises and falls, and comes with the following: a collar with tag, a bed and carrier, a brush, an adoption certificate and one D alkaline battery. (

Watch Video) 1/12/2009 (MSRP: $39.95)



Disney TRON 12" Impulse Projection Sam Flynn by SPIN MASTER TOYS



TRON action figures are the first to feature impulse projection technology, which brings the characters to life by projecting digitized, illuminated and moving faces onto the helmet just as in the film. The characters also speak phrases from the "TRON: Legacy" film. This 12" light-up figure features the film's hero, Sam Flynn, and comes with a set of weapons. 6/22/2010 (MSRP: $29.99; Age: 4 and Up)



Air Hogs R/C Vectron Wave by SPIN MASTER TOYS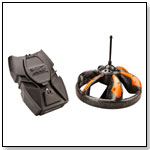 The Vectron Wave is a hand-size UFO that is equipped with a state-of-the-art level sensor allowing the Vectron Wave to sense objects below it and thus automatically adjust its height accordingly to hover above them. With this built-in automatic level sensor, the Vector Wave does not need a remote control and is guided by a wave of your hand (or other object). Requires 1 LIPO battery (included) and 6 AA batteries (not included). Awards: Parent's Choice Award 2010
— "I thought this product was great and placed an order for it at the show, " Jeanette Lauture, owner of Aunt Jean's Toys & Treats, told TDmonthly at Toy Fair 2010. (

Watch Video) 2/15/2010 (MSRP: $24.99; Age: 8 and Up)



MobiGo by VTECH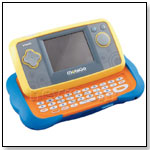 The Touch Learning System comes with a side QWERTY keyboard. It is based on self-education mostly, with Mom and Dad interface that puts the kids in these roles as they go through specially designed educational applications. The screen lets them tap, flick, pat or drag and drop. According to the apps' requirements, children will be using the MobiGo through the QWERTY keyboard, just like their parents. These should also check online on the official website as VTech offers progress reports and reading certificates. 2/17/2010 (MSRP: $59.99; Age: 3 to 7)



---
---


Copyright © 2020 TDmonthly®, a division of TOYDIRECTORY.com®, Inc.