April 23, 2021

March 2011 | Vol. X - No. 3

---
Top-10 Boy Toys at Toy Fair 2011
This year at the American International Toy Fair in New York, one of the most prevalent trends was the huge amount of movie-tie ins. This seemed to be especially true of the most talked about boys' toys, including Pirates of the Carribean: Queen Anne's Revenge by Lego, the Green Lantern Quickshot Game by Pressman Toys, and the Kre-O Transformers sets by Hasbro. See these and other Top-10 boy toys below.
Kre-o Transformers Optimus Prime Set by HASBRO INC.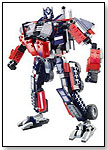 The Kre-o Transformers Optimus Prime set comes complete with more than 500 pieces, the largest amount featured in any of the 2011 KRE-O sets. Builders can assemble the popular Optimus Prime character in 'vehicle' mode as the notable semi-hauler or in 'robot' mode to create the leader of the Autobots. When in 'vehicle' mode, the truck's removable cab converts into a mini-command station and the trailer opens to fit the two motorcycles and four unique Kreon mini figures included with the set. The trailer can also be disassembled and built into a command center playset for the Kreonmini figures. When in 'robot' mode, builders can blast into action with a projectile launching brick. The Kre-o Transformers Optimus Prime set includes orange traffic cones and cool decorative decals. Launch date: Fall 2011. 2/18/2011 (MSRP: $59.99; Age: 8 and Up)



Hot Wheels Wall Tracks by MATTEL INC.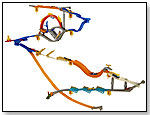 These new tracks for Hot Wheels cars can be mounted on the wall using sticky mounting strips by 3M Co. that won't damage walls or wall paper. Kids can bring their tracks to new levels of fun with Hot Wheels Wall Tracks. Compatible with all standard Hot Wheels cars, these innovative tracks are mounted to the wall using sticky mounting strips from 3M Co., that can safely be removed from walls without leaving residue or stripping the paint. Wall tracks can also go up doors, accross corners, and can be connected with standard Hot Wheels tracks too. 2/18/2011 (MSRP: $29.99; Age: 4 and Up)



Redakai Power Pack by SPIN MASTER TOYS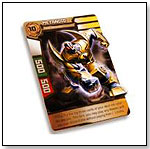 These 3-D trading cards by the makers of the popular Bakugan feature animation and graphics effects on each card. Each pack comes with Character, Monster, and Attack cards to ensure that you can play right out of the pack. The easiest way to expand your collection and discover new powers. 2/18/2011 (MSRP: $5.99; Age: 6 and Up)



Pirates of the Caribbean: Queen Anne's Revenge by LEGO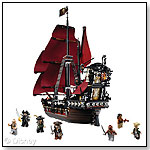 Modeled after Blackbeard's ship in the upcoming Pirates of the Caribbean on Stranger Tides, this 1097 piece set features seven mini-figures from the movie including Jack Sparrow, Angelica and Blackbeard figures. The ship is designed to look like it's made out of bones and skulls, along with wood. This is the only LEGO Pirates of the Caribbean set that features the mini-fig of Angelica. She features a new style of brown female hair and hat that is exclusive in the LEGO universe to her character. Launch Date: Summer 2011.
— Barb Stein, owner of Toys on the Square in Hummelstown, Pa. told TDmonthly in late Spring 2011 that she sells more than 30 LEGO products each month. 2/18/2011 (MSRP: $119.99; Age: 9 to 16)



Ninjago Battle Arena by LEGO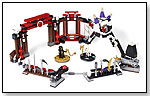 Kids place their characters on the spinner, arm them with 14 different weapons and use the battle cards to spin their way to victory. Watch out for the deadly flick and ball shooters. Set includes 2 minifigures with special accessories, 2 spinners, 14 weapons, 2 character cards and 8 battle cards. 2/18/2011 (MSRP: $49.99; Age: 7 to 14)



Hexbug Nano Glow in the Dark by INNOVATION FIRST LABS, INC.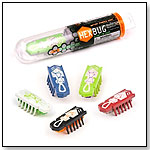 The regular Hexbugs and the HEXBUG Nano Hive Habitat Set won the Specialty Toy of the Year Award at the 2012 American International Toy Fair. This glow in the dark version features the same motion sensors and scuttling capabilities that made the original version so popular. Glow in the dark habitats are also available. Batteries included.
— Jamie Merlavage of Tree House Toy Shop in Cumberland, Md., told TDmonthly in a Summer 2011 survey that they sell about a dozen HEXBUG Nanos each month.
— Mary Porter Green, owner of The Curiosity Zone in Ashburn, Va., told TDmonthly in a Summer 2011 survey about best-selling toys that she sells a dozen HEXBUGS each month.
— In a March 2012 survey, 2 out of 12 retailers told TDmonthly that Hexbugs were their best selling product. Mike DiAndrea, manager of Hardware Toys in Paoli, Pa., said that they sell dozens of different styles of Hexbugs each month, and that the line has been a best seller for more than a year now. 2/18/2011 (MSRP: $7.99; Age: 3 and Up)



Skylanders Spyro's Adventure by ACTIVISION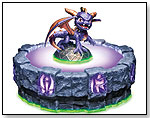 Activision is back with Spyro. This time, characters in the video game are available as action figures that can be plugged into the game. Put the toy on the "power portal," and all of the power and skills that kids build up can be saved to the toy itself, so every time they play the game, no matter on what console, all of their statistics are in tact. Each character has its own unique powers, and two characters can be placed on the portal at once to play as a team or face of in one-on-one battle. Starter pack includes 1 copy of the game, 1 Portal of Power, and 3 Characters. Launch date: Fall 2011. 2/18/2011 (MSRP: $69.99)



Spy Camera Set by PLAYMOBIL INC.

The Spy Camera Set includes a camera with USB port and a color monitor. The images shot from the camera are displayed on the monitor via wireless transmission. The Spy Camera Set can be added to the Playmobil Robo Gang Truck (#4878). The set also contains a bracket for mounting the monitor onto the Playmobil RC Module Set Plus (#4856). Recommended for ages eight to twelve. Suggested Retail Price: $84.99. Warning. Choking Hazard. Small parts. Not for children under 3 years. 1/21/2011 (MSRP: $84.99)



Green Lantern Quickshot Game by PRESSMAN TOY CORP.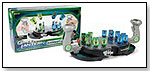 Green Lantern Quickshot Game is an action-packed game that allows kids to put their dexterity to the test as they load up their shooters with marbles and try to pop out the Green Lanterns. The game was produced in conjunction with Warner Bros. Consumer Products, on behalf of DC Entertainment, and is based on Warner Bros. Pictures' upcoming 2011 film "Green Lantern." The movie will make its theatrical debut on June 17, 2011. Launch date: May 2011. 2/4/2011



---
---


Copyright © 2021 TDmonthly®, a division of TOYDIRECTORY.com®, Inc.