June 22, 2021

July 2011 | Vol. X - No. 7

---
Noodle Head's Purr-fect Plush Gifts Will Bow-Wow Your Customers
Noodle Head Offers New Value Line Just In Time For Holidays
The following is a paid advertorial.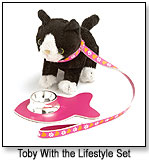 Noodle Head Inc's popular Pawparazzi sets will be available just in time for the holidays in a new value line, perfect for customers who've had to pinch their pennies in the recent tough economy.

"We're offering Pawparazzi pets and accessories in fun new packaging and introducing them at a lower price point than the boxed sets," Susan DeCoste, Marketing and Communications Manager at Noodle Head Inc, told TDmonthly.

However, they're making sure that a lower price point doesn't mean lower-quality — though the packaging is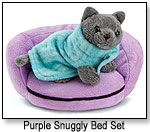 different, Noodle Head is still offering a wide variety of pets and accessories to enhance the Pawparazzi experience. "We're excited to be expanding and increasing the play value of the Pawparazzi line," DeCoste told us.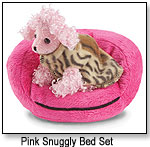 The new line features six Pet Sets that include a variety of items for kids to play with — a plush pet, a clothing accessory, a trading card, and a sticker — all packaged in a handy vinyl purse.

The line is further fleshed out with a variety of imaginative, themed clothing sets that can fit any of the pets. From Diva Ballerina, featuring a dress, headband, purse, and wand, to Winter Fun, which includes a backpack, hat, scarf and skis, the outfits help kids develop their pets' personalities.

For little ones that are looking for a friend to cuddle with, Noodle Head is offering Snuggly Bed Sets: a plush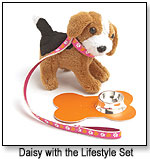 pet bed in either pink or purple that comes with a soft, snuggly blanket. Noodle Head also offers the convenient Snuggle Paws plush-pet blanket carriers, perfect for travel and nap time.

Kids that wish their plush pal was an actual pooch or cat will like the Lifestyle Dining Sets. These come with a leash, a collar, a dining mat that comes in a bone or fish theme, and a bowl. Kids can practice for the real thing by taking their new friend for walks,feeding them, and more.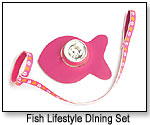 The new line is being introduced in September, just in time for the Holidays season - along with two new boxed-set Pawparazzi Pets. DeCoste told us in May that Noodle Head will release Mindy, a wildlife expert, and re-release Cocoa, "one of our very first pets - a free-spirited actor."

Keep your eyes peeled for these purr-fect new gift items this fall.
Pawparazzi Pet - Ditto by NOODLE HEAD INC.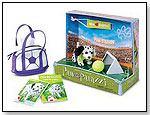 Ditto is a soccer star. He comes in a window box that transforms into a play set for him and his Pet friends. Launch date: Summer 2011. (

Watch Video) 4/29/2011



Snuggle Paws™ by NOODLE HEAD INC.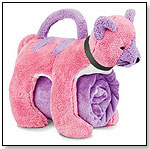 Snuggle Paws are a super-soft blanket rolled up in a blue puppy or a pink cat, with a handle for toting around. (

Watch Video) 3/2/2011 (Age: 1 and Up)



Travel Buddies - Horse by NOODLE HEAD INC.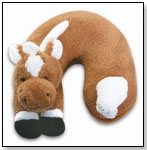 Travel Buddies™ neck pillows are designed to comfortably support sleepy heads on planes, trains, and automobiles. 11/1/2010 (MSRP: $14.50; Age: 1 and Up)



Pawparazzi™ Salsa - Latina Singing Sensation Set by NOODLE HEAD INC.



Salsa comes in a fully packed set that highlights her Singing Sensation personality. The box set comes with pet Salsa, purse, blanket, guitar and sparkling dress, trading card, and an 8.5" x 11" Pet Poster. The entire packaging also doubles as a playstage to further increase the play value and collectibility of these Little Pets Living Big Lives. (

Watch Video) 8/9/2010 (MSRP: $21.95; Age: 4 and Up)



Travel Buddies by NOODLE HEAD INC.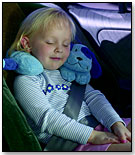 Noodle Head Inc., manufacturer of toys and activity kits for children, has introduced the first of several new travel accessories for children. Travel Buddies is a series of plush neck pillows especially made to accommodate sleepy little heads in cars, on planes or anywhere else. Irresistibly soft and cuddly, these pillows are perfect for naptime on the go. There are six adorable animals to choose from: bear, frog, giraffe, dog, cat or lion. (

Watch Video) 4/18/2005 (MSRP: $14.00; Age: 2 and Up)



---
---


Copyright © 2021 TDmonthly®, a division of TOYDIRECTORY.com®, Inc.