September 25, 2020

November 2011 | Vol. X - No. 11


Plush Toys
See these recently added specialty and mass-market plush toys.
Squishable Polar Bear by SQUISHABLE.COM INC.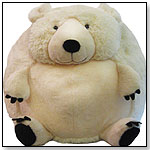 Soft, white, and squishy, this 15" spherical polar bear is made of all new polyester fiber. 10/26/2011 (MSRP: $39.00; Age: 3 and Up)



Pigeon 11.4 in Plush by YOTTOY PRODUCTIONS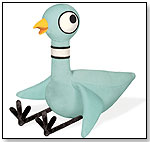 This Pigeon plush toy, from Caldecott Honor Award Winning Don't Let the Pigeon Drive the Bus!, has a bean-filled body of soft chenille with embroidered eyes, and velour feet and legs. Squeeze Pigeon and hear him plead "Let Me Drive the Bus!!!"... in author Mo Willems' own voice.
— As of 10/14/2011 this product had 4.3 out of 5 stars from 7 reviews on Amazon.com. Pros: Cute; good for kids who are fans of the book. Cons: No off switch. 10/14/2011 (MSRP: $26.00)



ZOMBIEZOO Minis BOO by ZombieZoo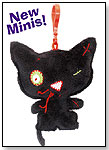 ZOMBIEZOO is a family of fun loving animals including Boo the black cat, the natural born leader of the group, and Stich, a pig obsessed with hygiene. Along with their friends, Muck, the "party animal" monkey, Rob the poetic rabbit and Toxic the competitive red snake. These new Mini ZOMBIEZOO clip-on plush are 4" replicas of Boo, Muck, Rob, Stich & Toxic are made out of soft velboa fabric. With a red hook they are great to hook onto your keychain or backpack. Launch date: September 2011. 10/5/2011 (MSRP: $7.95; Age: 3 and Up)



Santa Snorz by PIGGY WIGGIES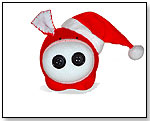 SANTA SNORZ has joined the Piggy Wiggie Family. Handmade from a pair of socks, he makes an ideal gift for family and friends, and a perfect little stocking stuffer too. Launch date: November 2011.
Awards: 2011 Plush Toy Of The Year by Creative Child; 2011 Top Ten Toy at the Long Beach Toy Fair 10/5/2011 (MSRP: $12.99; Age: 3 and Up)



Winter Wagner Bear by AURORA WORLD INC.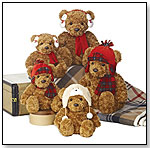 Winter Wagner bears come in two styles of 18" bears and three styles of 12" bears. These soft teddy bears wear cozy, trendy winter hats. Launch date: Fall 2011. 9/26/2011



The Elf on the Shelf Plushee Pals™ by CCA and B LLC

Now available in both girl and boy, these Plushee Pals™ are toy versions of their REAL North Pole scout elf counterparts. Unbelievably soft to the touch and gentle to the cheek, these elves are meant to be held and squeezed at Christmas and all year. Each elf is made of the softest material Santa's toy makers could find—perfect for a child's loving arms. The elves are available in both light and dark skin tones, and each comes with a special gift tag attached. Each elf stands 19" tall. 9/21/2011 (MSRP: $12.95; Age: 3 to 12)



Flingsock Flying Monkey by MASTER TOYS AND NOVELTIES, INC.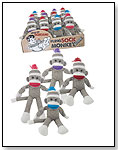 The new Flingsock Flying Monkey screams the jungle scream sound while flying up to 50 feet across the room. Insert your thumb into the hand pockets, pull back and let it fly. Launch date: October 2011. 9/2/2011 (MSRP: $8.99; Age: 5 and Up)



Happy Nappers Penguin by JAY FRANCO & SONS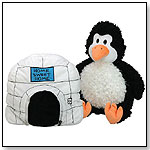 Happy Nappers reverses from a house-shaped pillow into a cuddly friend and back again. Ring the house's doorbell to hear the Happy Napper's Sleepy sounds. Simply unzip the door of the house, pop out the Happy Napper, and then tuck the house away behind them. Cuddly companions for long trips or vacations. 21" in Size. Styles include penguin, puppy, ladybug, dragon, and more.
– As of 09/01/2011 this product has 3.8 out of 5 stars from 8 reviews on Amazon.com. Pros: Cute. Cons: Several viewers said the items was not durable and began to fall apart the same day they received the item. 9/1/2011 (MSRP: $24.99; Age: 1 to 11)



Star Wars™ Medium Talking Plush by UNDERGROUND TOYS

This 9" talking re-creation of absolutely everyone's favorite Wookie makes his infamous growl when his tummy is pressed. Chewbacca's ultra luxe fur is almost as soft as silk. He is the perfect companion for anyone who has ever wanted a furry co-pilot of their own. Spoken phrase is the trademark Wookie Growl. Yoda, Darth Vader, Jawa and R2-D2 9" and 15" talking plush also available. Collect them all. Recommended for ages 3+. 9/1/2011 (Age: 3 and Up)



Hide & Seek Safari Junior by R&R GAMES INC.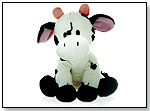 A plush version of our smash hit Hide & Seek Safari that is especially geared for younger children. Hidden animal calls out to the child with their own sound while the children race to find it. New for 2011 are the Panda, Cat, Dog and Cow. It's a "Unique yet simple game that is both a plush friend and an interactive game playable right out of the box," Frank DiLorenzo, president of R&R Games, Inc., told TDmonthly. Launch date: February 2010.
Awards: 2010 Creative Child Top Toy of the Year; 2010 NAPPA Honors 8/29/2011 (MSRP: $34.95; Age: 3 and Up)



---
---


Copyright © 2020 TDmonthly®, a division of TOYDIRECTORY.com®, Inc.