September 28, 2020

January 2012 | Vol. XI - No. 1


January Staff Picks
As Toy Fair approaches, new products keep rolling in! From a dragon's lair to a chemistry lab, TDmonthly's January staff picks offer something for everyone.
Rhinestone Dolphin Heart Necklace by COOL JEWELS WHOLESALE FASHION JEWELRY



This dazzling rhinestone dolphin pendant hangs on an adjustable silver diamond cut ball chain. Each dozen comes pre-packed in assorted colors – pink, light blue, dark blue, and green. Each pendant is in the shape of a heart! 12/5/2011 (MSRP: $9.99)



Got 'Em! by CALLIOPE GAMES

Players must trap their opponents' pawns in one of two games of escape and capture. In Bright Got 'Em! players must outsmart and corner their opponents through savvy card play, sly movement, and clever placement of blocking walls. In the still-casual but even-trickier Brainy Got 'Em!™ players toss aside card actions in favor of a purely strategic challenge. Both games share the same goal, the same exciting intrigue, and the same social fun. Contents: One game board, The side with colored squares is used for Bright Got 'Em!, The side with white squares is used for Brainy Got 'Em!, 84 wall pieces, 55 Got 'Em!™ cards, 4 pawns.
Awards: Major Fun Award; 2011 Creative Child's Seal of Excellence 12/2/2011 (MSRP: $28.00)



OGOBILD Hub by OGOSPORT, LLC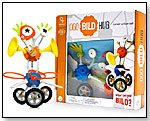 The Hub features new attachments, including the wheel and more imagination pieces, allowing kids to invent more complex structures. Build a go—cart, a rover, or a roaming character on a secret mission. Comes with over 60 attachments. Set Contains: 2 flexible OGOBILD balls, 4 wheels, 16 connectors, 11 joints, 5 wings, 25 imagination pieces. 12/1/2011 (MSRP: $22.00; Age: 6 and Up)



12" Hoo Loves You — Large by AURORA WORLD INC.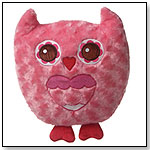 This stuffed owl comes with a embroidered heart on its belly. Also available in 6" size. For Valentine's Day and year round. 12/1/2011 (MSRP: $15.00; Age: 3 and Up)



Block Mates Construction Vehicles by GUIDECRAFT INC.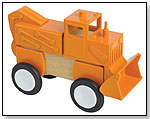 Block Mates build upon the foundation of unit blocks by providing children with a themed exploration set, designed to enhance the original principles of block—building. All Block Mates are designed to fit standard unit blocks and can be built in their natural form or mixed and matched with others in the set to create new, imaginative vehicles or creatures. Patented gasket design ensures a snug fit. Set of 4 construction vehicles: Dump Truck, Sanitation Truck, Back Hoe and Cement Mixer. Features rugged sure—grip wheels with steel axles. Blocks not included. 12/1/2011 (MSRP: $50.00; Age: 3 and Up)



Uncle Wiggly's Storybook by GREATHALL PRODUCTIONS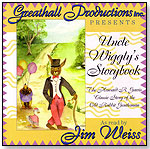 Howard R. Garris's stories of the kindhearted, resourceful rabbit gentleman, Uncle Wiggly Longears, have been an irresistible source of joy for generations of readers. These charming modern classics offer gentle lessons amid laughter as the clever, courteous rabbit ingeniously helps his animal and human friends. Jim reads an assortment of favorites from the book for this recording.
Awards: Film Advisory Board Award 12/1/2011 (MSRP: $13.45; Age: 3 and Up)



Plug and Stack Master Builder Medium by HABA USA/HABERMAASS CORP.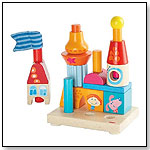 Many creative building and stacking combinations — ideal for stacking experiments. Includes both round & angular blocks. 22 beechwood pieces and two boards. Made in Germany. 12/1/2011 (MSRP: $35.99; Age: 2 and Up)



CHEM C2000 by THAMES & KOSMOS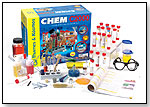 CHEM C2000 is a complete introduction to the most important topics in chemistry, with over 250 unique experiments and a 96 page full-color experiment manual. A cartoon Professor Probenius guides kids through all of the experiments. Quality equipment, lab manual and chemicals provide the correct tools for serious learning. Ample chemicals for repeated experiments. Parental supervision required. 12/1/2011 (MSRP: $159.95; Age: 11 and Up)



Spot It! JR Animals by BLUE ORANGE GAMES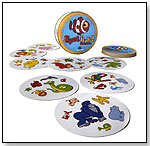 Finally, a Spot It for little ones. With a scaled down card deck and 6 symbols instead of 8, Spot It Jr. Animals is accessible for kids under 6. Adorable animals appear on all the cards, with one big animal centered on each card for easier spotting.
Awards: 2014 TDmonthly Top Toy Debut Award, 2013 TDmonthly Seal of Approval 12/16/2011 (MSRP: $11.99; Age: 4 and Up)



Baby Stella Sweet Sounds Doll by MANHATTAN TOY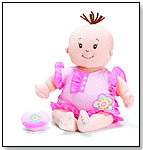 Now, Baby Stella can talk. Features three sounds: pacifier sucking noise when pacifier is attached, giggling when foot is squeezed, and saying "mama" when hand is squeezed. Doll comes with pink ruffled onesie with Velcro-like closures in back and magnetic pacifier. Comes with 2 replaceable AA batteries. Launch date: January 2012. 12/15/2011 (MSRP: $45.00; Age: 1 to 3)



Loopdedoo by ANN WILLIAMS GROUP LLC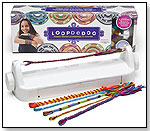 Loopdedoo is a new spinning tool that makes fabulous twisted bracelets in just a few minutes. It's fast, easy and fun. Just wrap the threads around the Loopdedoo device, turn the knob, guide the thread and minutes later the bracelet is done. Kids can even make necklaces, anklets, belts and more. There's no pattern to follow so each accessory is completely different and unique. Kids can use as many threads and color combinations as they like, and can make them thick, thin or anywhere in between. Launch date: November 2011.
— In a January 2012 survey, Barbara Finblum, owner of Barston's Child's Play in Baltimore, Md., told TDmonthly that Loopdedoo is their best selling arts and crafts toy. "They came in in December and we sold 194 out of 5 stores - 163 out of 3 stores alone. We sold out and couldn't get them back," she said.
— As of 10/5/2012 this product had 4.5 out of 5 stars from 8 reviews on Amazon.com. Pros: Easy to use; promotes creativity; fun. Cons: One user couldn't figure out how to start.
— In a Fall 2012 survey, Dean Smith, owner of Jazams in Princeton, N.J., told TDmonthly that they sell 15 of this item each month, making it one of their top-2 sellers in the Hobby category. 12/15/2011 (MSRP: $34.99; Age: 8 and Up)



Prince Lionheart Play Mat by PRINCE LIONHEART INC.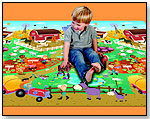 Finally, a well-designed play mat that lasts through the developmental stages of your child! Our play mats have been designed to cushion and delight babies during tummy time, entertain toddlers for play time, and encourage young learners of all ages to engage and explore. Search for the hidden characters, count the creatures, sound out letters, or master the road rules: the only limit is their imagination. Reversible: engaging art on both sides; Water-resistant, wipes clean; Soft & cushiony ; Non-toxic. "The play mat lasts through multiple developmental stages of a child - from baby to kindergarten," Lea Janowicz, marketing director for Prince Lionheart, told TDmonthly. Launch date: February 2012. (

Watch Video) 12/15/2011 (MSRP: $29.99; Age: 0 to 6)



Kalista by KETTLER INTERNATIONAL INC.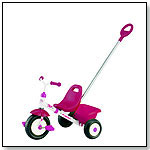 The Kalista has a 4 position adjustable frame and a 4 position adjustable seat. The Kalista is a classic model that grows with a child. With the fixed front wheel the pedals will always rotate, which in turn will teach children the motion of pedaling, as well as build strong leg muscles. Launch date: March 2012. 12/12/2011 (MSRP: $129.00; Age: 1 to 5)



Weplay Up On Top by WEE BLOSSOM INC.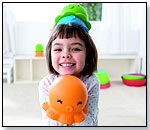 Steadily place the Weplay Up On Top on the head while standing or walking. According to different ability levels, the players can stack 2 or 3 on the head to create a balancing game. Dimensions: 6" x 6" x 5" (l x w x h). Contents: 1 each (Blue, Green, and Orange). Launch date: December 2011. 12/12/2011 (MSRP: $80.00; Age: 3 and Up)



Mosaics by eeBoo corp.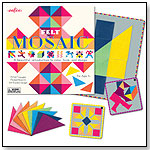 Containing 72 soft felt triangles in 9 colors, a flocked game board, and 50 illustrated cards, teach color, form, and design to kids without their knowing that they are learning the fundamentals of design. The instructions offer increasing challenges, from Elementary Figures to Negative Space to Perspective to Translucency and Representational Imagery. "Mosaics offers a highly sophisticated introduction to the basics of art and design for children," Regina Gelin, sales and marketing rep at eeBoo, told TDmonthly. Launch date: February 2012. (

Watch Video) 12/9/2011 (MSRP: $18.00; Age: 5 and Up)



---
---


Copyright © 2020 TDmonthly®, a division of TOYDIRECTORY.com®, Inc.