July 14, 2020

January 2012 | Vol. XI - No. 1


30 Products From First Time Exhibitors
TDmonthly Magazine has the scoop on products from first time exhibitors at American International Toy Fair 2012. With our Toy Fair Preview coverage, you'll have a competitive edge over other stores when it comes to bringing exciting, unique new products into your store. So, check out the products below, and make note of who you'll be keeping an eye on at America's biggest toy show.
Digasaurus Sandbox by DIGASAURUS SANDBOX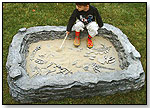 This is a one of a kind educational sandbox fossil find, featuring a tasteful faux rock design.Comes with an on-line field manual that makes it educational and fun as it explains the dinosar bones that are uncovered. Kids can sit all the way around the sand box, and the bones are arranged in a 360 degree format so no one gets left out. Launch date: September 2011. 11/11/2011 (MSRP: $149.99; Age: 2 to 10)



Discover the Sound by BEAVER BOOKS PUBLISHING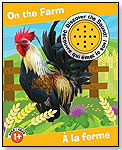 This original series of electronic Discover the-Sound Books allow kids to explore backyard, farm, rain forest and pond scenes to discover the animals who live there. Each book has a sound module that plays an animal sound. Available in English and Bilingual versions (English/ French, English/ Spanish). Launch date: January 2012. 11/8/2011 (MSRP: $3.99; Age: 1 to 6)



TENZI by CARMA GAMES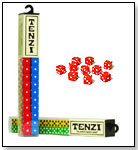 Everyone gets ten dice. Someone says "Go." Then everyone rolls and rolls as fast as they can until someone gets all their dice on the same number. It's a fun, fast frenzy. It's TENZI. It's "Super-simple to learn & super-fast to play," Steve Mark, executive Dice president of CARMA GAMES, LLC, told TDmonthly. Launch date: April 2011.
— In a February 2012 survey about games, Mary Porter Green, owner of The Curiosity Zone in Ashburn, Va., told TDmonthly that she sells 6+ copies of Tenzi each month.
— In a February 2013 survey, two out of 11 retailers told TDmonthly that Tenzi was their best selling game.
— Glisyn Lewis Jarrells, manager of Imaginations Toy & Furniture in Blacksburg, Va., told TDmonthly in a March 2013 survey that Tenzi is their overall best selling product. They sell around 15 copies of the game each month. (

Watch Video) 11/8/2011 (MSRP: $14.95; Age: 7 and Up)



3D Lenticular Images of Professional Athletes by CREATIVE 3D, LLC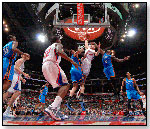 These 3D images are of professional athletes from the National Basketball Association (NBA)and Major League Baseball (MLB), as well as cars from NASCAR. They come in 8" x 10" and 11.625" x 13.625" sizes and have an attached easel for standing. "They are 3 dimensional and are the only such product on the market that is licensed by the NBA, MLB, and NASCAR," David P. Bagliebter, CEO of Creative 3D, LLC, told TDmonthly. Launch date: June 2010. 11/8/2011 (MSRP: $9.00; Age: 6 and Up)



Discoveroo Windmill Stackeroo by BUG IN A RUG / DISCOVEROO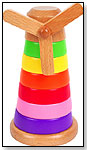 A great variation on the classic ring stacker. This one has 7 rings and the top one spins like a windmill. The round pieces have 2 holes so kids can learn about 3D. Height is 18cm. Launch date: September 2011. 11/14/2011 (MSRP: $19.99; Age: 1 and Up)



Zip-Itz by PLAYDIN



Zip-Itz are magical and mischievous plush creatures that came to life after a mysterious factory machinery malfunction at the Zany Zipper Factory. Instead of zippered rain boots, purses, wallets and more, the machines spewed out colorful Zip-Itz instead. While no one is quite sure how they came to be, one thing is for certain - they make the very best pals. Adorned with rainbow-teeth zippers that open to reveal secret pockets, Zip-Itz are perfect for hiding all kinds of treasures. Each creature has a unique personality, fabric pattern, design and story based on what they were intended to become at the factory. The line includes six Zip-Itz characters. Launch date: 2012. 11/16/2011 (MSRP: $16.99; Age: 3 and Up)



Mouse, Little Sister in box by MAILEG NORTH AMERICA INC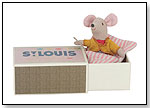 This lovely mouse with big ears, delightful little brown nose and happy smile lives in a match box. The match box is decorated with whimsical illustration and made with sturdy card board. Comes with matching padded sleeping sack for the little mouse's sweet dreams. Her sweater and skirt is removable and even has a little hole for her tail. "The mouse in the box can help parents when they put their children into bed. when the mouse goes into sleep in the box, the kids go to sleep too," Malene Kleemann, marketing assistant at Maileg North America, Inc., told TDmonthly. Launch date: 2008. 12/8/2011 (MSRP: $29; Age: 3 and Up)



Cube Figures (GIGO Blocks) by MAGNOTE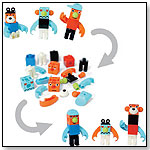 Cube Figures is a block figurine kit and comes in 16 pre-designed styles. Each components such as legs, hands and nose come apart, and the real fun begins when one starts to create their original characters by mix and matching components. The package also comes with a sticker sheet to dress up the characters, as well as a key chain strap. Launch date: October 2012. 12/8/2011 (MSRP: $5.95; Age: 5 and Up)



Donkey - It's a Kick! by CLEVELAND KIDS LLC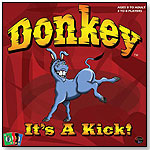 Donkey - It's a Kick! is an all-play, action-packed, process of elimination card game (with plastic components) that will have up to 8 players (ages 8 to adult) engaging in simultaneous social interaction while at the same time sharpening their hand-eye coordination skills with every round of play. In addition to the playing cards, the "Kicker Cards" present group challenges for each round of play; this not only adds diversity to each round, it creates a platform on which players feel "safe" and "eager" to show off their unique creative talents. "Donkey It's a Kick! is the only game that makes "losing" FUN!... The losers get to stay in the game and wreak havoc on the remaining players! Although the game will only produce one champion, everyone walks away feeling like a winner," Jayne Cleveland-Kolesar, secretary at Cleveland Kids, LLC., told TDmonthly. Launch date: March 2011.
Awards: 2011 The Toy Man™ Seal of Approval, 2011 The Toy Man™ Award of Excellence, 2011 The Toy Man™ Recommends Award, 2011 The Toy Man™ eChoice™ Award. 12/8/2011 (MSRP: $24.99; Age: 8 and Up)



Chaotic Connections by CHAOTIC CONNECTIONS LLC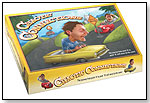 Chaotic Connections is a brand new board game that takes players on a chaotic cross-country road trip without them leaving their living room. Each player is dealt four cities on the map and attempts to connect the roads to the cities as quickly as possible. The first player to connect all four wins. However, there will be road blocks, detours, extra cities and other obstacles along the way. Chaotic Connections can be played with 2-6 players and will enjoyed most by players ages nine and up. Launch date: August 2011. 12/8/2011 (MSRP: $29.99; Age: 9 and Up)



Wangle by JESSE JAMES GAMES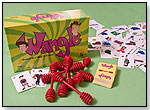 Wangle is a picture themed game where Wangle Sticks add an exciting and fun twist. Wangle is frantic play with all players in motion, at all times. Players build their hand, then try to be the first to sneak a Wangle stick. Launch date: October 2011. 12/8/2011 (MSRP: $29.95; Age: 10 and Up)



Cosmic ConneXion by N.E.T. & COMPUTING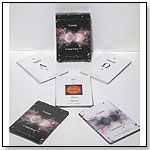 Cosmic ConneXion is an entertaining and educational word search card game created to familiarize players with the Greek alphabet and objects of the cosmos. The deck consists of 2 sets of cards, letter cards and celestial point value cards. The letter cards consist of all 24 letters of the Greek alphabet from Alpha to Omega. Each letter card displays the name, uppercase & lowercase Greek letter, along with English equivalents and variants. The letter cards are played in a diamond arrangement to create words. The celestial point value cards consist of 28 objects of the cosmos from our local solar system to the constellations of the zodiac along with wild cards of the cosmos. For each word formed, a player acquires a celestial point value card from the draw pile. The object of the game is to acquire as many celestial point value cards as possible. However, after all the letter cards have been played, the player who has acquired the sun card during regular play has a final opportunity to score additional points during the bonus round by forming a grammatically correct sentence from the words formed during regular play. The player with the highest point value wins. "The greatest benefit of playing games with these cards is to increase player's familiarity with the Greek alphabet. The Greek alphabet is widely utilized in many fields of math & science, yet not widely recognized to the general public," Joseph Bongiorno, president of N.E.T. & Computing, told TDmonthly. Launch date: October 2011. 12/8/2011 (MSRP: $12.95; Age: 8 and Up)



Everythingland Mailbox by METAMORPHIC TOYS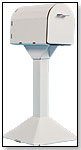 The Everythingland Mailbox is a kid-sized mailbox that will fit standard cards and letters. Made from sturdy 275# corrugated cardboard with white paper linerboard the mailbox can be decorated using paint, markers, crayons, glued on paper, fabric, photographs, beads, stones, seashells and sculptural media. The mailbox is made personal and important to them and when the art project is complete the mailbox is a great prop for pretend play or daily family communications. "The design details of our product sets us apart; material selection, shape, fit, scale and function separates our toys from other corrugated cardboard toys as well as other toy mailboxes," David Berglund, president of Metamorphic Toys, Inc., told TDmonthly. Launch date: August 2011.
Awards: 2012 Dr. Toy Best Green Toys, 2012 Dr.Toy Best 20 for $20 12/8/2011 (MSRP: $19.95; Age: 2 and Up)



Doll Bunk Bed by LAURENT DOLL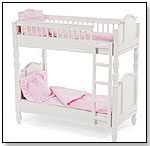 18 inch doll bunk bed. All hardwood construction, quality-crafted in a Cape Cod style, this bunk bed comfortably sleeps 2 dolls up to 20". Include two mattresses and pillows. Measures 24"x18"x12" "Unlike other doll furniture on the market, the Laurent Doll line is manufactured in the same styles a child would find in their room. The designs are based upon classic furniture styles including amish, windsor, cape cod and victorian," Scott Cahill, CEO of Laurent Doll, Inc., told TDmonthly. Launch date: March 2011. 12/8/2011 (MSRP: $49.95; Age: 5 to 14)



The Monster Eater's Battle Under the Bed - Book & Plush by DANDY INNOVATIONS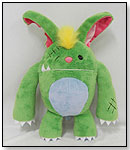 The Monster Eater book and plush animal was designed by a mom to help other parents who are dealing with a child who is convinced there is a monster in their room and won't sleep. The story helps show children they are empowered to defeat the monsters themselves with the aid of a Monster Eater. "There are plenty of stories out there who tell of monsters - none are stories about helping the children to overcome their fear to sleep in their rooms; and all night. Comes with a handy 'Monster Repellent' spray bottle," Wendy Lasater, CEO of Dandy Innovations, told TDmonthly. Separately, the book is $8.99, the Monster Eater plush doll is $24.99, and the bottle of Monster Repellent is $2.99. Launch date: October 2011. 12/8/2011 (MSRP: $34.99; Age: 3 to 8)



Snugglebags™ by SNUGGLETIME

This two-in-one mini sleeping bag will keep kids' favorite stuffed toys warm and snuggly. Cushy and convertible, these durable sleeping bags serve as a perfect slipcover to keep plush toys ultra cozy and ultra clean. Launch date: November 2011. (

Watch Video) 12/8/2011 (MSRP: $12.99; Age: 3 and Up)



Olly Oogleberry by TICKLE ME SILLY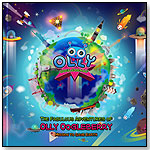 Olly Oogleberry™ is a curious and lovable alien seeking adventure and discovery. After traveling 11 million light years from his home planet of Oogleberry, Olly and his merry band of alien misfits finds the companionship of young earthlings who share with him all the wonders of your extraordinary planet, Earth. In return, Olly Oogleberry teaches earthlings about space, aliens, UFOs and distant galaxies. Launch date: June 2011.
Awards: 2011 Davey Award for Education and Youth Web Site (OllyOogleberry.Com); 2011 IMA (Interactive Media Awards) Outstanding Achievement Award in category of Teens for www.OllyOogleberry.Com 11/29/2011 (MSRP: $19.99; Age: 3 to 12)



SOUND IT! FOUND IT! by WOWOPOLIS LLC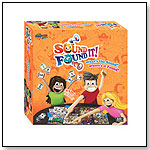 A completely new, patent-pending "two-in-one" board game, SOUND IT! FOUND IT! is both a guessing game AND a hidden-object game based on silly sounds other players make. With 96 cards and eight giant-scene boards, it's perfect for today's kids, combining visual fun with the unique twist of guessing sounds to offer hours of laugh-out-loud fun. Launch date: February 2012.
Awards: 2013 TDmonthly Seal of Approval
— "What a cool game! If your kids like acting out (not acting up), this game is made for them. I had fun playing with Alex and her friend Lily...Alex and Lily are both tweens, but even kids a few years younger or older would love this game. Being silly is the only pre-requisite." - A review by Mike on the blog Just Find it 4 U.

11/29/2011 (MSRP: $19.99; Age: 6 and Up)



Cosmic Karma Game by COSMIC KARMA GAME PARTNERS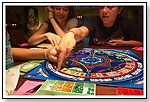 This beautifully crafted board game is an educational and insightful presentation of the principles of karma. 2 to 4 players. It's Monopoly but with karma instead of money; Chutes and Ladders but for adults; and The Game of Life but the life of the soul. 30-90 minutes. Features "Artistic presentation of sophisticated concepts that even a 5th grader can understand," Linda Look, game developer at Cosmic Karma Game Partners, told TDmonthly. Launch date: February 2012.
— As of 10/5/2012 this product had 4.7 out of 5 stars from 3 reviews on Amazon.com. Pros: Well designed; helps to illustrate the concept of karma; thought provoking. 11/29/2011 (MSRP: $38.00; Age: 13 and Up)



Learnercise: Phone Mat Fun by GEOMOTION GROUP, INC.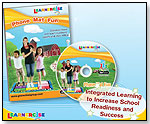 Phone Mat Fun is an interactive 3D Animated DVD and activity mat that prepares young children for school. Phone Mat Fun teaches children basic concepts of letters, colors, and numbers in both English Spanish while moving around the Learnercise Phone Mat. Launch date: 2011. 11/14/2011 (MSRP: $49.99; Age: 3 to 7)



TeeGee: The Smartest Stuffed Animal in the Universe by TEEGEE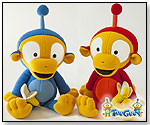 TeeGee is a fully interactive, customizable stuffed animal capable of telling stories, singing songs, and playing games with children. TeeGee is able to interact with the world through smart accessories, speech recognition, and other modes of communication. Parents can customize TeeGee's behavior by downloading age-appropriate apps from our online app store or the iTunes app store. Launch date: August 2011. 11/11/2011 (MSRP: $49.99; Age: 3 to 7)



The blankZ™ by ALWAYS BEEN CREATIVE INC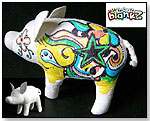 Each blankZ toy is a plush animal that acts like a canvas for any child's imagination. Each set includes 1 blankZ toy, 5 blankZ markers, and 1 blankZdrop Card to be decorated and placed behind the finished creation. The blankZ can be colored, washed, then colored again, allowing for hours of fun. Series one features 7 animals including a pig, elephant, bear, rabbit, and seal. Launch date: February 2012. 8/30/2011 (MSRP: $14.99; Age: 5 to 17)



Codigo Cube by FOUR CLOWNS GAME & TOY CO. LLC


Codigo Cube is a socially interactive trivia game that uses players' web-enabled camera phone, a free app, and a patent-pending 2D bar-coded die. Codigo Cube is updated with new questions daily. Whenever breaking news happens Codigo Cube gets updated. Playing is fun and easy. Players simply download a free QR code reader for their phone, then scan any side of the cube. Roll the cube, scan the code, and answer the question from a list of four multiple choice answers. Guess correctly and re-roll. Guess wrong and the cube is passed to the next player. Launch date: October 2011.
Awards: TDmonthly Top Toy Award, January 2012; 2011/2012 The Toy Man Award of Excellence; 2011/2012 The Toy Man eChoice Award; 2011 The Toy Man Top 50 Toy Of The Year Award.
— Why it won: Codigo Cube is harnessing new technology for an innovative and inexpensive new game. Players simply scan the QR code on the die with their Smartphone to access a trivia question online. The trivia questions are constantly being updated, so the game never gets old.
— As of 9/21/2012 this product had 4.7 out of 5 stars from 23 reviews on Amazon.com. Pros: Easy to use; more variety than a traditional trivia game because questions are always being updated. Cons: Needs to be played in a well-lit area or the QR code readers can scan the codes properly. (

Watch Video) 9/26/2011 (MSRP: $9.99; Age: 13 and Up)



lapiluv by LAPILUV INC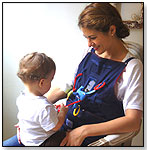 lapiluv is the only wearable attachable activity center for parents to play with their children, mixing technology and traditional toys. Launch date: September 2011.
Awards: 2012 PAL AWARD; 2012 Creative Child Top Choice of the Year Award 9/16/2011 (MSRP: $69.99; Age: 1 to 3)



Got 'Em! by CALLIOPE GAMES

Players must trap their opponents' pawns in one of two games of escape and capture. In Bright Got 'Em! players must outsmart and corner their opponents through savvy card play, sly movement, and clever placement of blocking walls. In the still-casual but even-trickier Brainy Got 'Em!™ players toss aside card actions in favor of a purely strategic challenge. Both games share the same goal, the same exciting intrigue, and the same social fun. Contents: One game board, The side with colored squares is used for Bright Got 'Em!, The side with white squares is used for Brainy Got 'Em!, 84 wall pieces, 55 Got 'Em!™ cards, 4 pawns.
Awards: Major Fun Award; 2011 Creative Child's Seal of Excellence 12/2/2011 (MSRP: $28.00)



TankBot by DESK PETS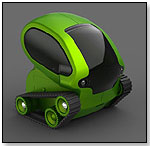 This TankBot is a mini-robot that fits on your desk. Each TankBot features a dongle that plugs into the headphone jack of your iPhone, iPad, or iPod Touch. Utilizing Apple's accelerometer technology, Desk Pets developed a program that enables TankBot to be controlled by simply tilting your mobile device. Tilt the iPhone, iPad, or iPod Touch forward and TankBot rolls forward, angle the phone right and TankBot instantly makes a right turn. Switch to autonomous mode and using built-in IR sensors, TankBot can navigate a maze, avoid obstacles and interact with the users hand motions, all on its own. "Just waving your hands in front of the robot almost becomes addictive as it moves and reacts to what you do. You wait for it to slip up and it doesn't, it consistently acts with a military precision," said Michael Trzecieski, managing director of Desk Pets International. The TankBot comes in four different colors, which can race against one another, and charges via USB.
– An ASTRA Top 30 Toy at Toy Fair 2010. 1/19/2011 (Age: 8 and Up)



The Gate by OOFDAH! GAMES INC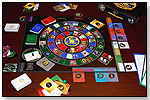 The Gate is a challenging strategy game for 2 to 5 players. It's two games in one: beginner and advanced. The Gate combines the fun of a classic board game with the fantasy of a role-playing game. Fight dragons and other monsters, escape encounters, or buy weapons from the gnome. The stakes intensify as players advance through 3 exciting levels. Earn special fighting dice; battle friends for treasure. The first player to the Gate wins, but they mustn't forget their key. Launch date: November 2011. 12/9/2011 (MSRP: $59.95; Age: 11 and Up)



Mungi Bands by MUNGI BANDS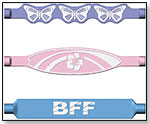 Mungi Bands are magnetically connectable designer bands. Each halfband is designed to interchange and connect to any other half band, and are connected by a magnet to create a whole band. "Mungi Bands allow the user to express themselves by choosing which design combination to wear," Chad Anger, owner/Inventor of Mungi Bands, told TDmonthly. Launch date: December 2011.
Awards: 2011 Best of Show
— As of 09/13/2012 this product had 5 out of 5 stars from 1 review on Amazon.com. 12/21/2011 (MSRP: $6.99; Age: 5 and Up)



---
---


Copyright © 2020 TDmonthly®, a division of TOYDIRECTORY.com®, Inc.