March 3, 2021

September 2012 | Vol. XI - No. 9


September Staff Picks
Looking for unique, fun toys and games? Then check out our September staff picks, featuring high-quality products for kids of all ages.
Rollick! by THE GAME CHEF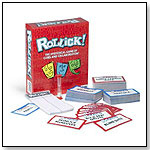 Rollick! is a new hit party game that's a fast and furious team competition. With Rollick!, the entire team works together to act out clue words for one person to guess. It's a hysterical, fun, fast-paced, team competition game that's a hit at parties, family gatherings, work events, holiday celebrations, with friends, and even teenagers. Rollick! can be taught in 2 minutes, played in 25 minutes, and accommodates 6-20+ people.
Awards: 2013 TDmonthly Seal of Approval
— As of 08/08/2012 this product had 4.9 out of 5 stars from 90 reviews on Amazon.com. Pros: A great ice breaker for parties; rules are easy to understand; fun for kids and adults of all ages; fun for small and large groups.

8/8/2012 (MSRP: $19.99)



Astronaut Space Pack by AEROMAX INC.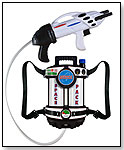 What a blast kids will have when they can shoot aliens (or next-door buddies) with a 30-foot blast of water? This space pack holds a liter of water and can shoot water in two directions at once, or choose the more traditional single straight-on stream. Strap on the space pack – on top of other space gear or while still wearing pajamas -- and have a blast indoors or out. Like all Aeromax products, attention to detail is paramount with pretend pressure and instrument panels along with adjustable black straps. The modestly priced shooter can be played with or without water for priceless galactic role-playing. Watch more videos: Toy Fair 2012. (

Watch Video) 1/12/2012 (MSRP: $15.95; Age: 5 and Up)



Pet Frenzied by PETSAPALOOZA LLC



Pet Frenzied™ is frantic, furry fun for the whole family, where pets hide and players seek. It's a get up and move, hide and seek, memory card game, where Seekers grab a House card and go in search of an adorable matching Pet card. Launch date: July 2012. 7/26/2012 (MSRP: $9.99; Age: 3 and Up)



The Adventures of Zylie & Friends by ZYLIE THE BEAR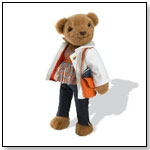 The Adventures of Zylie and Friends is a new award-winning collection of lovable plush characters, fashionable outfits, and educational stories. The line follows Zylie, a young bear from Manhattan, on her exciting adventures around the world where she meets new friends, collects new outfits, and learns about new countries and cultures. The characters come packaged in their own Adventure Kits, complete with 18" 5-jointed plush bear, signature outfit, accessories, passport, and a storybook from the series.
Awards: 2010 Oppenheim Toy Portfolio Platinum Best Toy Award; 2010 Dr. Toy Best Picks; 2010 Parent's Choice Approved; 2010 NAPPA Rising Star; 2010 Creative Child Magazine Top Toy of the Year Award; 2011 PAL Award

10/14/2010 (MSRP: $49.99; Age: 3 and Up)



Mungi Bands by MUNGI BANDS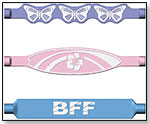 Mungi Bands are magnetically connectable designer bands. Each halfband is designed to interchange and connect to any other half band, and are connected by a magnet to create a whole band. "Mungi Bands allow the user to express themselves by choosing which design combination to wear," Chad Anger, owner/Inventor of Mungi Bands, told TDmonthly. Launch date: December 2011.
Awards: 2011 Best of Show
— As of 09/13/2012 this product had 5 out of 5 stars from 1 review on Amazon.com. 12/21/2011 (MSRP: $6.99; Age: 5 and Up)



+H2O Waboba ball by WABOBA INC.



Waboba balls love water. So, we created one to help our friends at +H2O protect it. 20% of each +H2O Waboba ball sold will be donated to support clean water and environmental initiatives. Designed like the Waboba Extreme. 8/8/2012 (MSRP: $9.99)



MyPlate Food Bingo Game by SMARTPICKS INC.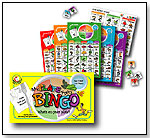 Eating is one of life's greatest pleasures, but poor food choices and eating habits can lead to a lifetime of obesity and other health problems, low energy, general malaise, and even poor self-esteem. MyPlate Food BINGO is a fun, easy way to teach 9 year olds and up how important it is to eat healthy and grow up feeling energized and feeling great. Based on the USDA's revamped MyPlate food categories - vegetables, fruit, whole grains, protein and dairy - this gustatorial game's 95 different foods will get everyone involved considering different options, portion sizes and combinations.
Awards: 2012 Tillywig Brain Child Award; 2012 Parent's Choice Approved Award; 2012 Dr. Toy's Best Vacation Product; 2012 Dr. Toy's Alumni Award of Excellence; 2012 Family Review Center Gold Award; 2012 Creative Child Magazine Game of the Year Award.
— "So much packed into this little package. Great for teachers to incorporate into a classroom activity and great for at home too...An overall great learning tool, that promotes healthy standards in an easy to understand and easy to implement manner." - a review on Family Review Center. 8/8/2012 (MSRP: $39.95; Age: 9 and Up)



Dora the Explorerô 3in1 Book by LEE PUBLICATIONS



Play and learn with your favorite Dora the Explorer™ characters. The activities include Magic Pen® Painting, Invisible Ink and Sticker Puzzles. The Special Pen reveals the invisibly printed pictures. The Special Pen also produces a rainbow of colors instantly. Unscramble the stickers to create a surprise picture.
Book 1: Each book includes 24 pages of fun and a special pen.
Book 2: Each book includes 24 pages of fun, a special pen and 2 jumbled sticker puzzles. 6/25/2012 (MSRP: $3.99; Age: 3 and Up)



iBounce Kids Trampoline by JUMPSPORT INC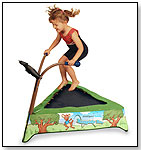 The JumpSport kids trampoline is a fun and engaging way for preschoolers to exercise and learn. Every iBounce also comes with the 12- minute exercise adventure video cartoon, "Hop-Along with RompyRoo™ - Where Is Mr. Fuzzy?" Preschoolers can bounce along with RompyRoo as they help him search for his lost teddy bear. This video introduces basic movement skills and counting concepts as children bounce through the woods, over logs and across lily pads. The iBounce uses a bungee cord system that gives a soft and lively bounce. Plus, the sturdy handle bar adds stability so little ones can safely develop their balance, coordination, endurance and motor skills. Parents that own iPads or other tablet devices can download the cartoon animation, then attach the iPad to the kid-tough, universal tablet mount that's included. Or, kids can watch the DVD version on the TV. To keep exercise activities fresh, the company will introduce a new RompyRoo adventure every few months. Launch date: 2012.
Awards: 2012 Creative Child Magazine Product of the Year, 2012 Dr Toy Best Vacation Product, 2012 Mom's Choice Gold Award, 2012 National Parenting Center Seal of Approval, 2012 Parents Choice Approved Seal, 2012 Parent Tested Parent Approved Winner, 2012 Tillywig Top Fun Award.
— As of 09/13/2012 this product had 4.6 out of 5 stars from 10 reviews on Amazon.com. Pros: Triangular platform helps prevent tipping; Great exercise option for the winter; Rompy Roo DVD is fun. Cons: Assembly is involved, but is doable with two adults. (

Watch Video) 2/15/2012 (MSRP: $129.95; Age: 2 to 5)



No Stress Chess by WINNING MOVES GAMES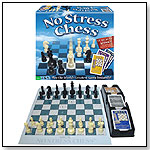 Unlike any other Chess teacher, No Stress Chess teaches kids how to play using illustrated cards and an illustrated 2-sided board. Once players become comfortable with the moves and powers of each piece, flip the two-sided board over and play standard game of chess. For 2 players. Contains a 2 sided chess board, 17 charcoal pieces and 17 ivory pieces, 56 action cards, black plastic card tray and instructions. 8/8/2012 (MSRP: $17.99; Age: 7 and Up)



Suspend Family Game by MELISSA & DOUG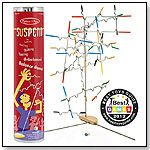 Suspend comes with 24 notched, rubber-tipped wire pieces to hang from a tabletop stand. Sound easy? Try adding another piece! Each time a bar is added, the balance shifts, the difficulty changes and the incredible midair sculpture transforms. Can players add all their game pieces without making it fall? This tricky game for 1-4 players is a test of steady nerves and steady hands.
Awards: 2013 TDmonthly Seal of Approval, 2012 Best Toys Guide Best Games
— In a February 2014 survey, Joe Novak, owner of Kazoo Toys of Buckhead in Buckhead, Ga., told TDmonthly that Suspend was one of their stores top-3 best-selling games. 8/8/2012 (MSRP: $16.99; Age: 8 and Up)



Science Experiments On The Go by THAMES & KOSMOS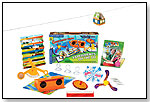 This kit includes everything kids need to do fun experiments on road trips, plane flights, train rides, and vacations. Assemble a simple pair of binoculars and learn how they work. Set up a mini cable car to run between car windows or airplane tray tables. Explore rotational speed with a spinning disk experiment. Build a balance scale to measure weights. Calculate how far a distance is on a map, and how fast you are traveling. Learn fun facts about migrating animals and how fast Earth is traveling through space. Experiment with a mini boomerang. Observe optical illusions with a spinning top. Make a "lenticular" postcard that looks different depending on the viewing angle. 8/8/2012 (Age: 8 and Up)



Dachshund Ruffle Sakô by DOUGLAS CUDDLE TOYS



The Dachshund Ruffle Sak is particularly festive with hot pink faux-fur trimming on the top of the bag. It's accented with a beautiful pink satin bow embellished with a rhinestone heart. The black and white iconic dachshund print really flashes bright in contrast to the pretty pink accents. The double handles found on each Ruffle Sak coordinate beautifully with a dainty pindot print, the same print found on the middle ruffle of the bag. 8/23/2012 (MSRP: $17.00)



I Never Forget An Animal Face Matching Game by eeBoo corp.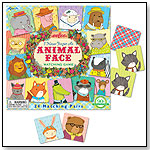 Easily recognizable animal faces are fun to find as players turn over pairs of tiles, searching for a matching pair. Children and adults alike enjoy this game of memory and observation skills. 24 pairs to match. Box is 9"X9". 8/23/2012 (Age: 5 and Up)



Laughing Stock by MILLIWIK LLC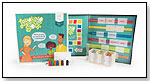 Hilarity ensues in this fast-paced race to become the Laughing Stock™ of the group. Invent the funniest punch lines to over 3.4 million joke combinations and deliver friends' gags with flair. Perfect for parties and family nights, this gut-busting game will have everyone laughing and learning at the same time. "Unlike traditional card games, this one has over 3.4 million possible joke combinations. The game will never get old," David Williams, president of Milliwik told TDmonthly. Launch date: February 2012.
Awards: 2012 Game of the Year award 7/26/2012 (MSRP: $24.95; Age: 6 and Up)



UV Glow Jewelry by COOL JEWELS WHOLESALE FASHION JEWELRY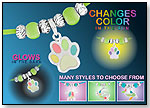 This brand new line features BOTH Glow in the Dark and Sunlight (UV) reactive all in one necklace. Each pendant comes on assorted colored silicon necklaces and features glow in the dark beads. Each pendant will react to sunlight when outside, as well as glow in the dark. Launch date: April 2012. 7/26/2012 (MSRP: $5.99; Age: 7 and Up)



IQ Twist by SMART TOYS AND GAMES INC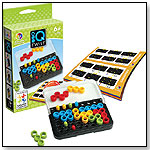 Players give their brains a spin in the right direction and put all the twisted puzzle pieces on the game board. It looks easy until they realize that there are pegs that are in the way. And players can only put a playing piece over a peg if both are the same color. 100 challenges ranging from easy to extremely difficult. It's compact, so it's an ideal brain snack while on the go.
— Paula Bolte, owner of Imaginations Toy & Furniture Co. in Blacksburg, Va., told TDmonthly in a February 2012 survey about best selling games that "Over Christmas time, IQTwist did well. Getting a big display of it and playing with it in the store helped." 2/8/2012 (MSRP: $9.99; Age: 6 and Up)



Zip-Itz Pillowz by PLAYDIN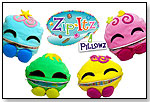 Zip-Itz Pillowz came to life after a mysterious machinery malfunction on the Pillow and Linen Assembly Line #316 at the Zany Zipper Factory. They are sleepy and scrappy little creatures that love to hide treasures in their pockets and love to snuggle up for nap-time. Launch date: August 2012. 7/10/2012 (MSRP: $21.99; Age: 3 and Up)



Plus-Plus by GEARED FOR IMAGINATION



Plus-Plus is a brand new breed of construction toy. Made in Denmark (the land of LEGO!), it is the ultimate in open-ended, imagination-driven simplicity. Each piece is the same shape - two plus symbols joined together - allowing for endless possibility. Available in Basic or Neon colors, and in 100pc, 300pc, 600pc and 1200pc. MSRP from 9.99 to 59.99. Launch date: July 2012.
— In a September 2014 survey, Kai Rady, owner of Shenanigans Inc in Charlottesville, Va., told TDmonthly that Plus Plus is one of the store's best-selling novelty items. 7/10/2012 (MSRP: $9.99; Age: 3 and Up)



Flower Set by PLANTOYS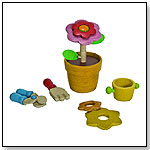 Make a seed blossom into a beautiful flower. This set includes all the tools kids need to build a flower: seed, soil, watering can, shovel, garden shears, stackable stems, 2 leaves, and 4 interchangeable flower petals. Launch date: August 2012. 6/27/2012



---
---


Copyright © 2021 TDmonthly®, a division of TOYDIRECTORY.com®, Inc.