September 28, 2020

October 2012 | Vol. XI - No. 10


Educational Toys That Promote Literacy
Books are #1, but Educational Toys Can Boost Reading Skills Too
Reading is an essential tool for students as they move through school, and developing their literacy skills at home can be made easier with educational toys.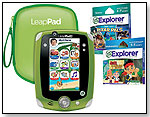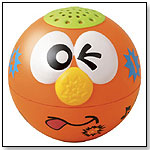 Literacy experts Gail Boushey and Joan Moser emphasize the need for elementary school students across the country to become independent readers. Known as The Daily Five, the two sisters have developed a system that teachers use across the country. Their book, The Daily Five: Fostering Literacy Independence in the Elementary Grades, tells teachers how to help children build their reading stamina by:

· Reading to self
· Reading with someone
· Writing
· Word work
· Listening to reading.

According to Kathryn Accurso, Ed.D., second grade teacher at Van Cortlandtville Elementary School in Mohegan Lake, NY, "Reading stamina is the ability to read independently for longer and longer periods of time. Just as an athlete practices his/her craft to improve their skills so must our children practice their reading. This practice helps them to build their reading stamina." Much of this practice is done at home, and educational toys can make the process easier on parents.

Studies show children need to be immersed in a print rich environment, according to Deborah Sharp Libby, Ph.D., an early childhood language and reading expert for Vtech. She encourages parents to involve their children "in a variety of meaningful and enjoyable literacy experiences."

This is where educational toys come into play. From preschool alphabet toys to child-friendly tablets, many toys can keep children learning letters, sounds and words even when they are at home. Some products combine toy and book elements with reading aids, which encourage children to read independently.

Dr. Libby pointed to a collection of interactive toys for encouraging literacy. "Rhyming is an excellent way to promote your child's phonological awareness. VTech's 'Brilli the Imagination Ball' is the perfect pal for little hands. Engaging and interactive, Brilli loves rhyme time providing many examples of word pairs that rhyme."

Dr. Accurso said, "While nothing can take the place of reading, educational toys can help children to develop skills needed to become successful students. Skills such as focusing, attention to detail, recall, and understanding the sequence of events are all critical skills needed for reading. These skills can be developed early on through play."

Take a look at some of the literacy-building toys below.
Brilli the Imagination Ball by VTECH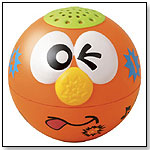 Little ones will love Brilli the Imagination Ball, an educational toy from VTech. There are 5 different modes of play, including games with counting, natural sounds, rhymes and silly sounds. The firm surface provides an easy grip for small hands, and the included motion sensor offers a wide variety of feedback responses for each game played. 9/24/2012 (MSRP: $17.99; Age: 0 to 4)



Spot it! Basic English by BLUE ORANGE GAMES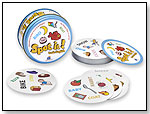 Spot it! Basic English boosts sight word recognition while having fun. This educational game features universal images and words for emergent readers, including sight words. There is always one, and only one, matching symbol between any two cards. Spot it to win. Players search for matches between a word and its corresponding picture, between two pictures, or between two words. While the repetition solidifies word recognition, the pictures support reading comprehension. A fun learning tool for kindergarten through second grade. Launch date: September 2012. 9/12/2012 (MSRP: $12.99; Age: 5 to 8)



InnoTab 2 Learning App Tablet by VTECH



With the addition of a rotatable camera that can also take video, children can capture memories of their friends and themselves. With hundreds of apps to download, children will have so much fun they won't realize they are learning. Combines photo/video camera, interactive animated eBooks, creative activities, tilt sensor learning games and a rich collection of application. Teaches essential skills in reading, logic and creativity. Parents can also track their child's progress on a variety of educational milestones and lessons. Launch date: 2012. 9/19/2012 (MSRP: $79.00; Age: 3 to 8)



LeapPad2 Learning Tablet by LEAPFROG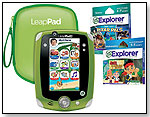 The #1 learning tablet just got better! LeapPad2 Explorer™ inspires kids to imagine and explore with front-and-back cameras, 4 GB of memory and a library of 325+ apps for limitless learning and fun. Comes bundled with Explorer Learning Game Cartridges: Disney Jake and the Never Land Pirates and Disney•Pixar Pixar Pals and a green LeapPad case. Also comes in pink. 7/27/2012 (MSRP: $169.99; Age: 3 to 7)



uKloo by uKLOO KIDS INC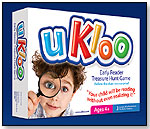 uKloo was developed as a reading game with the help of teachers, parents, lids, and special needs family testers. Great for kinesthetic learners. Offers physical exercise, builds confidence, and promotes independent learning and play. Kids search for clues and learn to read in this interactive literacy game.
Awards: Dr. Toy's 10 Best Active Products - 2011 9/16/2011 (MSRP: $14.95)



Digital eReader Light by MARK-MY-TIME LLC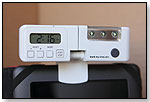 The new Mark-My-Time Digital eReader Light combines the unique features of a back-lit LCD screen, time of day clock, cumulative timer to 100 hours, adjustable LED light, countdown timer with alarm and auto light shut off. This tool makes it simple to monitor daily reading minutes on eReader displays. Easy to use with any hardback or paperback book. Launch date: June 15, 2012. 4/10/2012 (MSRP: $19.95; Age: 7 and Up)



Muscle Movers Upper Case Letters Activity Kit by FUNDANOODLE



A fun and easy activity parents and children can do together. Kids will love these colorful cards that promote gross motor development and alphabet recognition. Each card has an upper case letter on one side and adorable animal and action on the other. Parents and their kids can have fun as they "Run like a Fox" or "Roll like an Armadillo." They learn to recognize the alphabet, improve flexibility, and strengthen muscles. Trace the letter on the back of the card for reinforcement and handwriting practice. A sturdy ring means they'll never lose a single card. Launch date: 2011.
Award: 2011 National Parenting Center Seal of Approval award 7/26/2012 (MSRP: $14.99; Age: 5 to 8)



Learning Magnets High Frequency Words by BARKER CREEK PUBLISHING



This award-winning set of magnetic words makes it easy to practice writing complete sentences, master difficult grammar concepts, and enhance creative writing skills. The set includes 205 magnetic words, which are color-coded for grammar, and punctuation marks. By simply replacing a green word with another green word, your students can instantly see what a noun's job is in a sentence. Repeat the exercise with verbs, adjectives, pronouns, etc. and watch their reading and writing ability soar. The words included in this set are a well-researched mix of the most commonly used words in the English language (from both the Dolch and the Fry word lists), sight words, rhyming words, and nouns that begin with every letter of the alphabet (great for teaching phonics and letter recognition). The individual magnets are large enough to be easy to handle (they measure 1" high and the lengths vary depending on the word but average about 2" wide) but small enough so you can write complete sentences on a 9" x 13" lapboard (see our wonderful magnetic-receptive Kidboards). We offer a complete line of color-coded word sets that can be used in combination with this set making our Learning Magnets line a very powerful, effective, and versatile tool. "Correlates to over 25 Common Core State Standards," Candi Thoresen, customer service rep at Barker Creek Publishing, told TDmonthly. Launch date: 2012. 7/26/2012 (MSRP: $19.99; Age: 3 to 12)



Bowl, Spell and Score by WILLIAMSON GAMES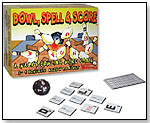 Bowl, Spell and Score is a wacky word bowling game in which bowlers roll a unique wooden character ball to determine the amount and location of bowling pin letter tiles to flip over in an attempt to spell words for points each frame. Launch date: 2011.
Awards: December 2011 Toyman Award 7/2/2012 (MSRP: $13.99; Age: 8 and Up)



Buzzlewords® The Spelling Bee Game Level 1 - 1st & 2nd grade by THE SPELLING BEE GAME INC.


This is a fast-paced, fun Spelling Board Game that teaches spelling, vocabulary and reading as it's played using spelling words taken directly from any child's grade-appropriate spelling list. Also available in challenging Adult level for those who think they can spell but might find out otherwise.The fast-paced game teaches spelling, reading and vocabulary. "There are no other board games on the market which allow each player to spell words selected from their own grade level and which combine elements of chance, strategy and spelling knowledge in a way that makes learning to spell fun and easy," Richard J. Sullivan, president of The Spelling Bee Game, Inc., told TDmonthly. Launch date: July, 2009.
Awards: 2010 Creative Child Magazine Game of the Year, Children's Educational Board Game Category; 2011 Creative Child Magazine, Game of the Year, Children's Educational Board Game Category. (

Watch Video) 6/29/2009 (MSRP: $14.95; Age: 6 to 8)



Match It! - First Words Memory by THE LEARNING JOURNEY INTERNATIONAL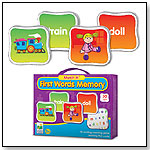 Match It! First Words Memory is a fun memory game that will challenge problem solving and develop memory skills of young children as they try to find a pair of matching cards. Bright, colorful illustrations help children learn first words through images and reading.
Awards: 2013 TDmonthly Seal of Approval 6/8/2012 (MSRP: $11.99; Age: 3 and Up)



Lowercase ABC Alphabet Magnet by SMART GEAR LLC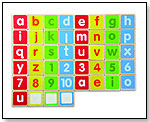 Includes 44 magnetic pieces. Children can play and learn alphabet, spelling and reading words with pictures. Extra pieces included for free-writing. 5/25/2012 (MSRP: $31.00)



Alphabet Puzzle by HAPE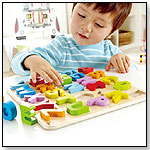 Sturdy, stand-along letters let kids practice their ABC's as well as form simple words. Birch wood puzzle frame and stand-up puzzle pieces painted with water-based paint. Launch date: January 2012. 4/27/2012 (MSRP: $19.99; Age: 3 to 7)



---
---


Copyright © 2020 TDmonthly®, a division of TOYDIRECTORY.com®, Inc.