April 19, 2021

November 2012 | Vol. XI - No. 11

---
Toys for Tween Girls
Check out these mass market and specialty toys for tween girls:
Sticky Mosaics® Sweet Secrets Keepsake Boxes by THE ORB FACTORY LIMITED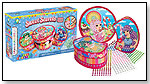 It's time for a visit to the candy shop. Decorate these Sweet Secrets Keepsake Boxes to store treasured trinkets. Follow a simple numbered legend and create three interlocking boxes featuring a magical candy dreamland. Both a fun craft and whimsical piece of room décor, this is a project that is sure to be displayed for years to come. Launch date: October 2012. 10/17/2012 (MSRP: $14.99; Age: 5 to 12)



Dachshund Whatever Sak™ by DOUGLAS CUDDLE TOYS



Dachshund Whatever Sak™ is pretty in hot pink and black and white print with Dachshund puppies running all around it. The bright pink cording, signature wide zipper and faux fur on the top of the bag adds a festive yet edgy touch to the iconic black and white dog print. Beneath the zipper that goes around the rectangular shaped bag is a dainty white with black pindot ruffle. A single easy-to-carry handle shares the same coordinating fabric. 9/12/2012 (MSRP: $18.00)



Cutie Pops by JADA TOYS INC.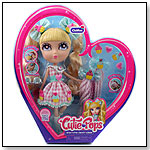 Cutie Pops are trendy fashion dolls who love to decorate and accessorize everything in their world. They're inspired by everything girls love from hearts, neon colors, rainbows, sweets, parties, surprises and more.
Awards: 2012 Dr. Toy 100 Best Toys 9/11/2012 (MSRP: $19.99; Age: 3 to 7)



Monster High Robecca Steam Doll by MATTEL INC.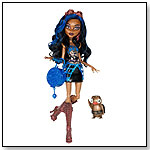 The Robecca Steam doll has a signature style with lots of scary cool details and an ancient monster heritage. Her internal clock runs a bit slow, but she makes up for it with a steampunk style that suits her metallic glow. She wears a dress that showcases her seams and comes with her pet mechanical penguin and diary.
— As of 8/27/2012, this product had 4.7 out of 5 stars from 15 reviews on Amazon.com. Pros: Lots of details; unique design. 8/27/2012 (MSRP: $36.97; Age: 6 to 15)



Fashion Angels Tapeffiti 30pc Caddy by FASHION ANGELS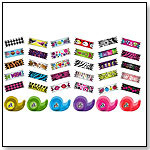 Forget plain boring tape. In kids' next craft project, try Tapeffiti by Fashion Angels Enterprises. Wrap pencils, make tape bracelets and fashion accessories, or customize notebooks and just about anything. With these fabulous and fashionable patterned tapes the fun and possibilities are endless. This 30 Piece Tapeffiti Set includes 30 mini tape dispensers each filled with 9-feet of different patterns of Tapeffiti that will stick to just about any surface. The great thing about this tape: if kids need to reposition it, or remove it, Tapeffiti will come right off. The 30 rolls of Tapeffiti come in a fun desktop holder so kids can easily store all their decorative tape.
Awards: 2013 TDmonthly Seal of Approval 8/3/2012 (MSRP: $11.99; Age: 8 and Up)



Shains iPhone Case by SHAINSWARE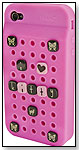 These iPhone cases are completely customizable, using any Shains component. Eco-friendly and versatile, Shains is a sustainable accessories line is composed of letters, numbers, and icons that can be mixed and matched. All items are made from recycled and recyclable content, including the packaging. Launch date: Fall 2012. 6/27/2012



MOGO Shades by MOGO DESIGNS, INC.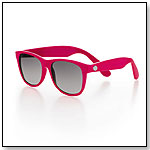 MOGO Shades are the perfect tween accessory featuring retro styling and hot neon colors. Each pair of Shades will hold 2 MOGO Charms - ready for instant personalization. "MOGO Shades let you show the world how you're feeling, what you love or maybe you just want to wear your initials," Katie Elliott, Operations Manager of MOGO Designs, told TDmonthly. Launch date: October 2009.
Awards: 2011 Dr. Toy's Best Picks New Products; 2011 Parents' Choice Fun Stuff Award; 2012 The Next Big ZING Award, Kid's Category; 2012 Mom's Choice Award, Arts, Crafts & Hobbies 5/11/2012 (MSRP: $10.00; Age: 8 and Up)



Angel Kisses Nail Pen by PIGGY PAINT LLC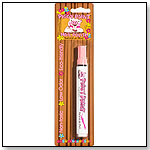 Soft, Light Pink Nail Polish. Piggy Paint Nail Pen has a felt tip for easy coverage and quick drying results. Piggy Paint Nail Pens are packaged as shown. 4/30/2012 (MSRP: $8.99; Age: 3 and Up)



The Girl Game by LATE FOR THE SKY PRODUCTION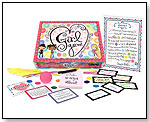 A game for the Girls who will Rock the World. Girls gather their BFF's and get ready for LOL fun. The Girl Game is a game for fun loving "Tween" girls who love to laugh. Draw activity cards and take the challenges. Earn Character cards to fill in the Storyboard. Some of the cards are played to keep; others are played hard to give away. When the game ends every girl reads her story aloud. " The Girl Game is made in the USA, printed with vegetable based inks and made using recycled paper," Carla Miller, Late for the Sky Production Co., told TDmonthly. Launch date: May 2012. 4/27/2012 (MSRP: $15.95; Age: 8 to 12)



All Duct Out by ALEX BRANDS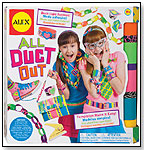 Kids can just tear, stick, and wear. Create unique duct tape fashions using the fluorescent and animal print tape and easy templates included in this fun Alex kit. Get all "duct" out in colourful rings, bracelets, necklaces, earrings, headbands, brooches, belts and more. Includes 8 rolls of duct tape (2.74 metres each) and other items needed.
Awards: 2013 TDmonthly Seal of Approval
— In a Summer 2012 survey, Deran Muckjian, owner of Catch a Falling Star in Lexington, Mass., told TDmonthly that "anything Alex releases that has to do with duct tape" becomes a best seller at his store.
— In a Fall 2012 survey, two out of 12 retailers told TDmonthly that duct tape kits from ALEX were their best selling hobby item.
— In a December 2012 survey about bestselling toys, four out of 12 retailers said that Duct tape kits from Alex were their bestselling Arts & Crafts toy.

3/13/2012 (MSRP: $25.00; Age: 7 and Up)



---
---


Copyright © 2021 TDmonthly®, a division of TOYDIRECTORY.com®, Inc.