April 14, 2021

February 2013 | Vol. XII - No. 2

---
February Staff Picks
TDmonthly Magazine selected the following toys and games as our Staff Picks. Learn about these top quality toys with high play value below, and decide if any would be a good fit for your store.
Spot it! Basic Spanish by BLUE ORANGE GAMES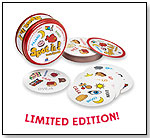 Learn Spanish with Spot it! Basic Spanish! This educational game features universal images and Spanish words. There is always one, and only one, matching symbol between any two cards. Spot it to win. Players search for matches between a word and its corresponding picture, between two pictures, or between two words. While the repetition solidifies word recognition, the pictures support reading comprehension. Spot it! Basic Spanish aids learning for Spanish speaking emergent readers and second language learners of all ages. 1/8/2013 (MSRP: $12.99; Age: 6 and Up)



Whittle World Wooden School Bus Set by MELISSA & DOUG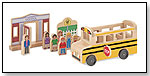 The school bus is here! There's a friendly driver at the wheel and room for six happy passengers in this 10-piece wooden play set. With easy-rolling wheels and doors that open and close, this exciting set creates an interactive scene designed to inspire limitless play. Pieces are sized to fit with all Whittle World play sets and accessories sets. 1/8/2013 (MSRP: $24.99; Age: 3 and Up)



Sushi Selection by HAPE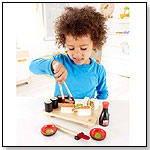 Playing with new foods encourages kids to try them. Watch a real sushi chef (Itamae) in action. Roll sandwiches or filled lettuce leaves into sushi shapes. 1/4/2013 (Age: 3 and Up)



LEGO Friends Emma Karate Class 41002 by LEGO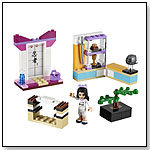 Emma's dojo is a piece of the Far East, right here in Heartlake City. Practice Emma's favorite martial arts and help her to prepare for another fantastic performance. Train hard to win the trophy by chopping the practice block in half. After a great practice, wind down in the tranquil environment with the cute bonsai tree and drink some water. Then use the mask and sword to start mastering kendo. Includes Emma mini-doll figure. 1/4/2013 (MSRP: $11.99; Age: 5 to 12)



Cupcake Set by KIDKRAFT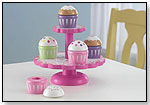 Our Cupcake Stand with Cupcakes is a perfect kitchen accessory for any young chefs. ids will love putting the cupcakes on display for the whole world to see. 6 pretend cupcakes – mix and match the tops and bottoms to make new color combinations. Made of composite wood products. 1/4/2013 (MSRP: $29.99)



18" Shen the Panda Adventure Kit by ZYLIE THE BEAR



Shen is Zylie the Bear's panda friend from her Adventure across China. Shen met Zylie and her silly little brother Theo in Chengdu, where he's from, and they had great fun journeying east across the country to Beijing. Shen loves rock & roll music, and is a drummer in a band about to go on tour. Shen practices martial arts, and is fascinated by other cultures, particularly their native music and instruments. Shen's Adventure Kit includes a leather jacket, cargo pants and cool t-shirt. He also has a backpack with drum sticks and a Chinese Passport, and the second book in Zylie's Adventure Series, "Zylie's Silk Road Adventure." 1/3/2013 (MSRP: $49.99)



Creature Bots by CREATIVITY FOR KIDS



Creature Bots combines the timeless popularity of monsters and robots into a clever craft. Build and customize the three movable Creature Bots that chomp, flap and grab. They're named GrabBot, FlapBot and ChompBot and utilize TechCard Technology™ – simple push-fit components – for building. Technology, engineering and physics add an educational element to the kit.
— In a May 2013 survey, 3 out of 10 retailers surveyed said Creativity For Kids was their best-selling brand of activity kit. 12/20/2012 (Age: 6 and Up)



Kwizniac Kidz by THE BRAND CAFE / KWIZNIAC

Challenge kids' powers of deduction and their ability to think on their feet with this giant box of brainteasers. Made to be played at home, on the road, or on a family vacation, this set-up-free game is chock-full of cards that each contain 5 tantalizing clues that lead the player to just one correct answer. The opposing team or player draws a card and reads the 5 clues one at a time (starting at the fifth one), giving the guesser just 10 seconds to answer before reading the next fact. Clues progress in order of difficulty, where each factoid is easier to decipher than the previous one read. Sure to challenge your pint-sized competitor, this fast-paced game puts the pressure on the guesser since the number of points received for a correct answer decreases as he or she progresses through the clues. The player or team with the most points wins.

12/20/2012 (MSRP: $12.99; Age: 7 to 12)



Hello Kitty Mini Town: Convenience Store by NAKAJIMA USA, INC.

Explore the endless possibilities and hours of fun with this all in one play set. Three dimensional props and figures to create different creative scenarios for every child. It's compact ability makes for a perfect travel item. Hello Kitty fun on the go. 12/20/2012 (MSRP: $13.50)



Disney Baby Simba Dreamy Stars Soother by CLOUD B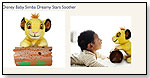 Disney Baby Dreamy Stars Soothers bring children the magic of the night sky through their favorite Disney characters. Similar to the best-selling Twilight Turtle, Disney Baby Dreamy Stars Soothers transform any room into a starry night sky with a colorful, soothing projection of stars. Children will be delighted to find the familiar image of Mickey Mouse's ears hidden in the stars. Disney Baby Dreamy Stars Soothers are available in classic characters. 12/18/2012 (MSRP: $30.95)



Gears & Puzzles - Deluxe by PLANTOYS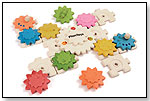 Explore and build EVEN MORE endless possibilities by combining the expanded assortment of gears. Place the puzzle pieces together and watch the amazing movement you can create by spinning and twirling the gears. (24 pieces included) 12/17/2012 (MSRP: $40.00)



SmartMax Flower Palace by SMART TOYS AND GAMES INC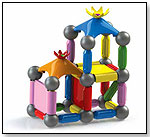 SmartMax Flower Palace provides your child with four colorful flower-shaped pieces, along with 19 magnetic medium bars, 16 large ball-shaped magnetic connectors, and two peaked rooftops so she can use their imagination to build a multitude of creations. These extra-large pieces make it easy to use creative-thinking skills to mix-and-match the pieces and create new combinations. Unique houses and large-scale castles are among just a few of the many options. Children can use the four panels to strengthen the structure of their construction and build walls, floors, or forts. Flower Palace is one of several new 2012 sets in the award-winning SmartMax® magnetic construction toy line. It can also be combined with all existing Smart Max ® sets for unending play opportunities.
Awards: 2012 Dr.Toy Best Picks 12/14/2012 (MSRP: $59.99; Age: 3 to 12)



YouTurns by B. toys by BATTAT INC.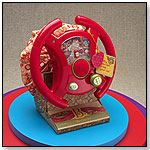 Get the road trip started as you steer your little car around the B. town on the screen, which lights up for night driving. Shift through forward, neutral and reverse. Both the engine and the horn make actual sounds. The LED blinkers let everyone know where your little driver is headed. Your child can push the music button to hear 3 driving songs in 3 unique styles. The YouTurns also make the perfect car seat toy – flip it over and it doubles as a pillow.
Awards: 2012 Dr.Toy Best Picks 12/14/2012 (MSRP: $19.99; Age: 1 to 5)



Temple In Paradise Scramble Squares® 9-Piece Puzzle by b. dazzle, inc.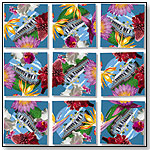 The Temple In Paradise Scramble Squares® 9-piece educational brain teaser puzzle for all ages celebrates The San Marga ("The Good Path") Iraivan Temple being constructed at the foot of an extinct volcano on Kauai, the northernmost of the Hawaiian Islands. The temple is being constructed at Kauai's Hindu Monastery, 5 miles from the town of Kapaa, 4 miles inland from the Pacific Ocean. The temple construction commenced in 1975 and is scheduled for completion in 2017. There are Hindu temples in virtually every nation on earth, over 1,000 in the United States and nearly a million in India, but this temple was destined to be unique—a white-granite edifice being brought stone by stone from south central India after being hand-carved by 75 sculptors working for 27 years with simple bamboo-handled mallets and tens of thousands of mild steel chisels. Their monumental efforts reflect the ultimate in artisan craftsmanship and design, surrounded by as beautiful a setting as the paradise island of Kauai could provide.
Awards: 2012 Dr.Toy Best Picks 12/14/2012 (MSRP: $8.95; Age: 4 to 12)



Djubi Classic by ALIQUANTUM INTERNATIONAL INC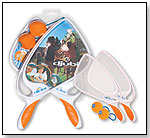 HOOK IT! LAUNCH IT! CATCH IT! Djubi Classic is the coolest new twist on the game of catch. A unique combination of a slingshot and lacrosse stick, Djubi Classic consists of a specially designed racquet with a net and launch hook and a ball with an elastic band. Djubi balls can be launched up to 100 feet and they're easy to catch with the Djubi racquets. Fathers and sons, college students, families and friends will find that Djubi Classic will take the old game of catch to an awesome new level of fun and excitement. 12/14/2012



Thunder Dragon with Drake Set by SAFARI LTD.®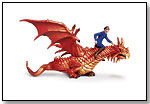 Join Drake and his Thunder Dragon on electrifying adventures as they soar through the dark clouds of stormy nights. This hand painted replica measures 8" L x 6.25" W x 3.75" H (20.5 x 15.75 x 9.75 cm) and is suitable for ages 4 and up. All Safari Ltd® products are 100% guaranteed and lead free to ensure children's safety. Visit www.safariltd.com to explore educational information in five languages and to view and purchase Safari Ltd® 2013 introductions and all other products. Launch date: 2013.

12/11/2012 (Age: 4 and Up)



Rory's Story Cubes - Voyages by GAMEWRIGHT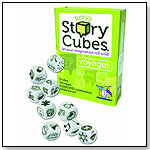 Take a trip with Rory's Story Cubes. Contained within this set are 9 cubes that aim to inspire stories of epic adventure. Cast away on a deserted island. Spin tales of a faraway land. With 54 images and millions of combinations, your journeys are bound to be endless. 12/11/2012 (MSRP: $9.99; Age: 8 to 15)



---
---


Copyright © 2021 TDmonthly®, a division of TOYDIRECTORY.com®, Inc.