June 19, 2021

April 2013 | Vol. XII - No. 4

---
Veterans and Newcomer Are Finalists in TDmonthly Charity Giveaway!
Stores With Proven Track Records Ready to Make a Big Difference
Thank you to everyone who entered TDmonthly's Charity Giveaway contest! We have chosen four finalists for the latest giveaway, which will take place in late spring — just before the ASTRA Marketplace.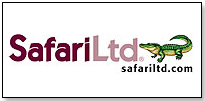 All four Finalists have officially accepted: Veterans Figpickels Toy Emporium in Coer D'Alene, Idaho, Doll House & Toy Store in Scottsdale, Arizona, and Children's World in Sarasota, Florida, who were chosen for the exceptional amount of local publicity they were able to create for the donating vendors during their giveaways, which also boosted the presence of their favorite charities and their own toy stores in their communities. Newcomer Terry Myers of Kaleidoscope Toys in Round Rock, Texas — in business since 1989 — got the nod because of her standing in her community, long years of service to her customers and local charities and her close relationship to local media.

"WOW, what a wonderful program! I'm really giddy with excitement and hope Kaleidoscope Toys is chosen," said Terry.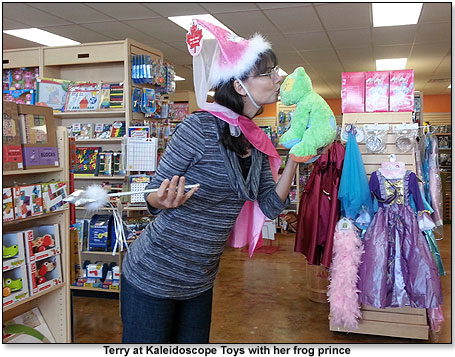 Brett and Susan Sommers of Figpickels, Sari Powazek of Doll House, Tim and Cynthia Holliday of Children's World and Terry may be giving away dozens to hundreds of amazing products from Safari Ltd®, Infinitoy, Glide Bikes and more.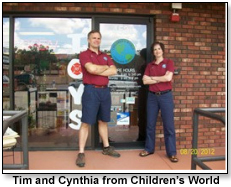 Donors Excited

"The gift of giving is contagious," said Safari Ltd® owner and CEO Ramona Pariente, who just signed on to the program for the third time. "We are excited to work together to bring joy to those less fortunate again this year."

As for the new vendors, Ed Mondello of Glide Bikes is happy that some of his bikes will be donated to kids with special needs, because they are the top-recommended balance bikes by physical therapists who work with that population. Greg McVey of Infinitoy will be donating his Zoob Challenge Sets, which turn building a variety of contraptions into a fun competition that increases in difficulty as you progress through different levels. McVey said he is excited to be "helping needy kids further their skills." As with the Glide Bikes, Zoobs are great for all kids, including those with special needs.

The TDmonthly Charity Giveaway is a unique and dynamic program designed to help needy kids by giving them high-quality toys and educational materials, help charities by showering them with local and national publicity they could never generate on their own, help specialty toy store owners by giving them newsworthy events to get their local media's attention, and help manufacturers by spreading their name in a unique way to retailers and consumers.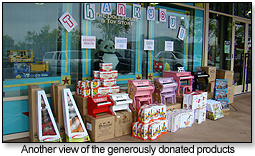 Just as important, the TDmonthly Charity Giveaway also bolsters the specialty toy industry in general by showing the public how strong a force this industry is and how, by creating exceptional products and engaging in innovative marketing strategies, we can not only build businesses but improve the lives of those most in need.



Impressive Plans

All of the toy store owners who were chosen as Finalists have solid ideas about how to get the most out of this opportunity to benefit the kids in their communities, publicize the charities, give great face time to donating vendors, and maximize their store's presence. Here are a few of their ideas: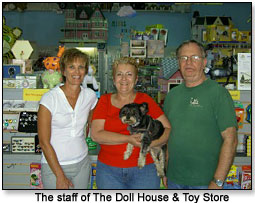 "We would like to build on the momentum we created with your charity giveaway in December and be allowed to have an opportunity to spotlight the individual donors in a more meaningful way," said Susan of Figpickels. "We would like to use the sponsored products to
empower young people to get involved in what it means to be a part of their community
. We serve as advisors to a local high school program where the students are learning marketing skills. We also work with the 'Young Women of Distinction' program. I would like to involve each of these groups in the process of finding a worthwhile charity of their choice and planning an event around one of the sponsors and that charity."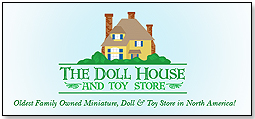 "We are now working with a publicist and she has done wonders for us," Sari from Doll House & Toy Store told
TDmonthly
. "We would use some of [the donors'] items for playdays and as donations to the various schools that we donate to so that parents can see the quality, value and build name recognition."
Tim of Children's World is still reaping the benefits from the holiday giveaway and plans to continue the tremendous amount of attention the program is giving to his store and to local charities and schools. One bonus of the program is that he never before knew about Glide Bikes, and now is looking forward to seeing how his customers react to what he suspects will be a product that matches their needs.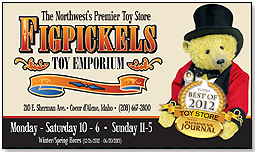 Terry also plans to give a try to any participating vendor, if she's not already carrying their toys.

"Our community who sees this effort would not only profit from the feel good reaction received but I also see many of my customers asking how they can join in and help. The Pay It Forward drive this would create would be awesome to see," said Terry of her potential win. "Marketing would include: Facebook, Twitter, E-Newsletters to my customer base, PR blasts to the mommy bloggers, city shop local group, chamber of commerce, Community Impact and Round Rock Leader newspapers, Local news station, NEWS8, online children's sites that list activities, the public schools & the Mother's Day Out programs. Signage in the store. Flyers handed out to customers and distributed to other businesses, coffee shops & daycare centers."

Six More Spots, but Going Fast




We are still enrolling vendors into this program. In addition to the donations and shipping, it is a paid program. For those who believe that profit and charity are antithetical, here is a groundbreaking TED talk from Dan Pallotta demonstrating why we need to rethink our ideas of how charity should operate: click here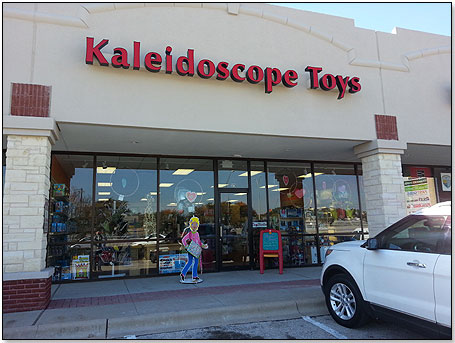 Vendors — Here's what your colleagues have said about this program — which generates publicity for you from the moment you sign up until after ASTRA Marketplace:





"The stories from TDmonthly's charitable giving keep our perspective about what is most important to us: introducing music into the lives of children... We are honored to have been a part of TDmonthly's Giveaway." — Renee Trinca of Schoenhut Piano Company (3-time participant).

"We are very proud to have participated in this well thought out program." — Marshall Gavin of b. dazzle, inc., who is planning to join for the latest Giveaway.

Email alison@toydirectory.com to sign up now. There are only 6 spaces left!
16" Go Glider by GLIDE BIKES

16" Go Glider for children ages 5-10. Made from lightweight aluminum alloy, the Go Glider features our patented slow speed geometry along with removable foot pegs, child sized handbrake, quick release seat post clamp, kickstand, and a lifetime warranty! Available in 5 metallic colors, weighs only 10 pounds. 3/1/2013 (Age: 5 to 10)



12" Mini Glider by GLIDE BIKES

12" Mini Glider for children ages 2-5. Made from lightweight aluminum alloy, the Mini Glider features our patented slow speed geometry along with removable foot pegs, child sized handbrake, quick release seat post clamp, kickstand, and a lifetime warranty! Available in 5 metallic colors, weighs only 8 pounds. 3/1/2013 (Age: 2 to 5)



The ZOOB Challenge by INFINITOY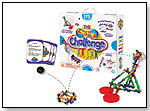 How can kids move a ball into a target with 2 high walls from 2 feet away? Build a ramp? A catapult? A trampoline? A zip-line? There are no right answers and we provide no solutions--it's up to kids to use ZOOB pieces (and other materials that they choose) to build contraptions that solve the challenges. The ZOOB Challenge features 175 ZOOB pieces, string, wheels, a ball, rubber bands, a foam play pad, and 25 challenges based on STEM (Science, Technology, Engineering, & Math) skills-skills that educators have targeted as essential to helping the US compete successfully in the 21st century. 5/25/2012 (MSRP: $32.00)



Safari People Joe & Aussie Zookeeper by SAFARI LTD.®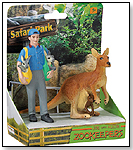 Our keepers are more than just "cleaner-uppers". They show nurturing in action. Each replica is finely hand painted and accurate down to the last detail. Educational information in five languages is included with each replica. All our products are phthalate-free and thoroughly safety tested to safeguard your child's health. Safari Ltd.® takes pride in providing breathtaking, innovative and value priced figures for now over three generations. Featured is our Safari Ltd.® People Joe & Aussie Zookeeper. 11/29/2012 (MSRP: $10.99; Age: 3 and Up)



Incredible Creatures® Cobra Hatchling by SAFARI LTD.®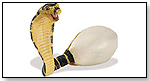 Extra large, soft, playful, true-to-life vinyl replicas of some of the most amazing creatures in the world. Excellent learning tool to introduce young children to our delicate and often endangered inhabitants of our planet. A fun way to spark the innate curiosity of a child. Each replica is finely hand painted and accurate down to the last detail. Educational information in five languages is included with each replica. All our products are phthalate-free and thoroughly safety tested to safeguard children's health. 11/29/2012 (MSRP: $4.19; Age: 3 and Up)



Pirate Boatswain Benjamin Jeffrey by SAFARI LTD.®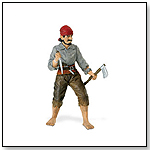 Our action packed swashbucklers will delight the imagination of any young matey. Sculpted by a leading American character sculptor, our pirates are so life-like that they will transport kids back to the days of pirate ships and sunken treasures. 11/29/2012 (MSRP: $5.99; Age: 3 and Up)



---
---


Copyright © 2021 TDmonthly®, a division of TOYDIRECTORY.com®, Inc.