August 2, 2021

November 2013 | Vol. XII - No. 11

---
Top-10 Most-Wanted Tween Toys
With additional reporting by Chris Lundy and Brenda Ruggiero

Tweens love jumping onto trends, and it looks like the Rainbow Loom is poised to be the next Silly Bands. Retailers told TDmonthly in a fall 2013 survey that the Rainbow Loom was the best-selling tween toy in their stores - followed by Doink It Darts and a variety of other cool products.

You can learn more about all of the Top-10 Best-Selling Tween Products below.

No manufacturer paid to be included in this article. All products listed were designated by editorial staff without regard to the company's relationship with TOYDIRECTORY.com/TDmonthly Magazine.
Rainbow Loom - Twistz Bandz by CHOON'S DESIGN LLC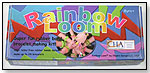 Package includes: Rainbow Loom(TM), Mini Rainbow Loom(TM), hook, a bag of c-clips, instruction manual and 600+ mix rubber bands (colors may vary). Makes up to 24 rubber band bracelets.
— Chris Lowe, owner of Beanhead Toys in Sandy Springs, Ga., told TDmonthly in a May 2013 survey that Rainbow Loom is their best-selling activity kit. They sell about 50 each month, and if they could keep it in stock, would likely sell more. "I got 24 the other day and they were gone instantly," she told TDmonthly.
— In a July 2013 survey, four out of 12 retailers told TDmonthly that the Rainbow Loom was their overall best-selling product.
— In a Fall 2013 survey, two out of 12 retailers told TDmonthly that Rainbow Loom was their best-selling novelty toy. 10/25/2012 (MSRP: $14.99; Age: 8 and Up)



Doinkit™ Dart Board by MARKY SPARKY TOYS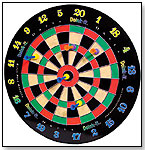 This dartboard set includes six balanced darts that feature N-35 Neodymium rare earth magnets and the lightweight, durable Doinkit material that keeps the darts flying perfectly true. The darts will work on any magnetic dart board.
— Owner Elaine Hackney of Boing! JP's Toy Shop in Jamaica Plain, Mass., told TDmonthly in summer 2007 that she has been selling lots of these dart boards for years. "The quality is great. The holding power of the magnets is great. The price is right," she explained.
— Doinkit Darts have been "unbelievable" for Piccolo Mondo Toys of Portland, Ore., Owner Michelle Smith told TDmonthly at the end of 2008. JoAnn Farrugia, owner of JaZams in Pennington, N.J., reported sales of about three dozen per month of Doinkit Darts in a March 2009 survey of best sellers.
— "The [Doinkit] Darts sell really well for kids and adults," said Lauren Obenour, manager of Portland, Oregon's Green Frog Toys, where the product is among the best-selling sports and outdoor toys, as of spring 2009.
— Doinkit Darts are a "longtime best seller" at Totally Thomas Toy Depot in San Diego, as reported in July 2010 by President Cynthia Wyatt. "The rare earth magnets in the darts are super strong, stay put, and don't bounce off. They're very safe and don't damage your walls. Nothing but fun!" she said.

Past Videos: ASTRA 2008 (

Watch Video) 8/13/2007 (MSRP: $22.95; Age: 3 and Up)



LEGO Minifigure Series 7 by LEGO


Each of the 16 all-new minifigures come in a sealed "mystery" bag, so kids never know which minifigure they might get. And each minifigure has its own special accessories, display plate and collector's leaflet. Series 7 includes: Aztec Warrior, Evil Knight, Galaxy Patrol, Jungle Boy, Viking Woman, Ocean King, Grandma Visitor, Rocker Girl, Tennis Ace, Computer Programmer, Bride, Swimming Champion, Daredevil, Bunny Suit Guy, Hippie and Bagpiper.
— In a Summer 2012 survey, Deran Muckjian, owner of Catch a Falling Star in Lexington, Mass., told TDmonthly that "Lego continually sells really well, across the board, for boy gifts," and that the LEGO minifigures were an overall best seller.
— In a late Summer 2012 survey, two out of 12 retailers said that LEGO minifigures were one of their bestselling novelty items.
— In a July 2013 survey, two out of 12 retailers told TDmonthly that LEGO minifigs are their best-selling toy. 8/3/2012 (MSRP: $2.99; Age: 3 and Up)



Boogie Board 8.5 LCD Writing Tablet by IMPROV ELECTRONICS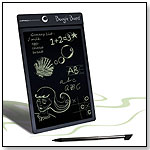 The original Boogie Board LCD eWriter that started a revolution. Ultra light (4oz.) and thin (1/8"). One just isn't enough. Get one for on the go, in the office and multiple places around the house. Almost anywhere you'd keep memo pads, sticky notes or scrap paper.
— Erika Evers, owner of Dancing Bear Toys in Hendersonville, N.C., told TDmonthly in an April 2012 survey that their best selling travel toy is the Boogie Board. They sell 6-7 each month.
— Chris Lowe, owner of Beanhead Toys in Sandy Springs, Ga., told TDmonthly in a late Summer 2012 survey that they sell 15 of this item each month, making it a bestselling novelty item.
— Greg Larson, owner of Larson's Toys and Games in Columbus, Ohio, told TDmonthly in a March 2013 survey that they sell 18 Boogie Boards each month, and up to 48 a month during 4th quarter.

Where to buy:
NORTH WEST

4/6/2012 (MSRP: $39.95)



Tapeffiti Tape Art Tote Set by FASHION ANGELS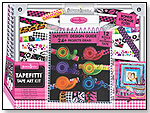 Tapeffiti Tape Art Tote Set is a fashion craft kit. Decorate the tote bag with 6 mini tape dispensers with different colors and patterns. Also has 6 replacement rolls and a style design guide with more than 2 dozen other project ideas, including tape bracelets, picture frames, pens or pencils, and pen/pencil containers. (Comes in Barbie licensed version, too). Also sold separately are 4 or 6 roll collection of Tapeffiti tapes in various designs, patterns, and colors. Color and pattern tapes for decorating is one of the hottest personal style trends for teens and tweens. Included are a full size tote bag, 6 mini tape dispensers with assorted colors and patterns.
Awards: 2012 Dr.Toy Best 20 for $20
— Karen Laroche, manager of Kid's Ketch in Lews, Del., told TDmonthly in a Fall 2013 survey that Tapefetti is one of their best-selling tween products.
— Molly McMullin from Twirl in Ranchos de Taos, N.M., told TDmonthly in a January 2014 survey that Fashion Angels Tapeffiti was a best-selling arts & crafts toy. 12/14/2012 (MSRP: $13.99; Age: 8 to 12)



The Settlers of Catan® (4th Edition) by MAYFAIR GAMES INC.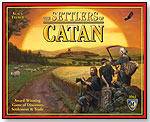 In this game designed by Klaus Teber, three to four players who are immigrants to Catan must develop their colony on the island by establishing roads, villages and settlements and making strategic trades of bricks and lumber, livestock or other commodities to obtain necessary resources. Play takes about 60 to 90 minutes. The first player to 10 points wins. "The new edition was released three years ago and has sold more copies in those three years than the first, second or third editions combined," Bob Carty, Sales & Marketing Director, Mayfair Games, told TDmonthly in early 2010.
— In August 2010, five percent of 43 retailers surveyed named The Settlers of Catan an overall top seller. The same month, Steven Levy, owner of Toy City in Keene, New Hampshire, told TDmonthly his store sells approximately three Settlers of Catan games per week.
— "It's real easy to teach, and then you just develop strategies from there," Mike Snyder, owner and manager of Cville's Hobbies, Games and Toys in Charlottesville, Va., told TDmonthly in a February 2012 survey about best selling games. Cville's sells 16-20 copies of the game each month.
— As of 12/17/2012 this product had 4.7 out of 5 stars from 632 reviews on Amazon.com. 3/3/2010 (MSRP: $42.00; Age: 10 and Up)



THE SIMPSONS series 2- vinyl toy mini-figures by KIDROBOT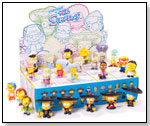 This second series of figures features two alternate versions of your favorite nuclear family and 15 new characters including extended family members and loveable barflies, including Mariachi Homer, Mariachi Marge, Zombie Homer, Zombie Bart, Sideshow Mel, Carl Carlson, Selma Bouvier and many more. Each vinyl figure stands 3-inches tall, includes a character sticker, and comes blind boxed to preserve its identity.
— Tom Levin from Tom's Toys Inc in Great Barrington, Mass., told TDmonthly in a Fall 2013 survey that minifigures from Kid Robot are a popular choice for tween customers. 11/4/2010 (MSRP: $9.95)



It's All About Me! by KLUTZ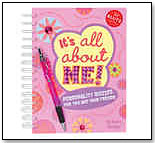 This book of personality quizzes for tweens and their friends prompts them to ask such soul-searching questions as, "What Kind of Cookie Are You?" Kids can jot down the answers on a 70-sheet note pad and then compare the results. There are true/false, finish the doodle and flow chart tests to suit all moods and quirks. The flexible book covers also come in different colors: serene green, hot pink and all-about-you blue. It's written by Karen Phillips.
— "Crafts, particularly Klutz books, are very popular," said Laura Brauer, general manager of Cloud Nine Toys in Sudbury, Mass.
— "Klutz just keeps selling, no matter where we have a display. As long as we keep it stocked, it sells," raved Michele and Ken Gietz, owners for 15 years of Where'd You Get That in Williamstown, Mass.
— "We don't carry much in this area, but we do have Klutz products that they like," said Kim Walter, manager of Giggles in Stoughton, Wis. 5/10/2006 (MSRP: $14.95; Age: 8 and Up)



Blob Lamp (Lava Lamp) by TOYSMITH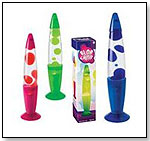 Watching the rising and falling colored blobs in these lamps is hypnotizing. They measure 13.75 inches tall and come in three assorted colors: pink, green and blue.
— Mary Porter, owner of Curiosity Zone in Ashburn Va., told TDmonthly in an October 2011 survey that she sells several of these lamps each month, making them her best selling tween item.
— Marc Slotin, owner of My Imagination Station in Spartanburg, S.C., told TDmonthly in a Fall 2013 survey that lava lamps were a big seller with tweens. 10/19/2011 (MSRP: $39.95)



Tip Toes Raccoon by DOUGLAS CUDDLE TOYS



An armful of fluffy, soft fur, this raccoon is a wonderful toy or a premier gift! He is so cuddly with the sweetest face, yet is made so expertly that he looks very realistic! He is one of the many unusual and usual breed specific animals that Douglas is famous for producing for their wildlife collection. 16" long.
— Fred Rosenberg, owner of On the Park Toys in Kingwood, Texas, told TDmonthly that plush from Douglas was a best-seller with tweens. "They have a lot of variety, so they even have 'oddball' animals like skunks, and they sell across age groups. Douglas is a great manufacturer," he told us. 3/27/2013 (MSRP: $27.00)



---
---


Copyright © 2021 TDmonthly®, a division of TOYDIRECTORY.com®, Inc.