May 16, 2021

September 2014 | Vol. XIII - No. 9

---
2014 ABC Must-Sees
Learn about ordering specials and new products from ABC Kids Expo exhibitors
If you're planning on going to the 2014 ABC Kids Expo (September 7-10 in Las Vegas, Nev.), look no further! Leading up to the show TDmonthly Magazine will be sharing information on exciting new products that will be shown at the Expo, along with ordering specials for our readers.
See videos from the 2010 ABC Kids Expo

If you carry baby products in your store, or if you're thinking of branching out, the ABC Kids Expo is the place you want to be to discover the best new items for infants, toddlers and preschoolers.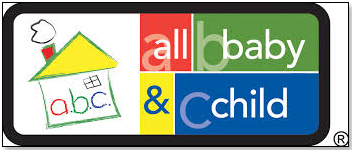 Jenn Namazi, co-founder of NiNi Baby Products told TDmonthly that "This is a real meeting place for the juvenile products industry, and we've had many key relationships originate at the ABC Kids Expo."

"This is the only show that matters for child and baby manufacturers," Katie Sotor from CRANE USA INC. confirmed.
See videos from the 2011 ABC Kids Expo

Check out some new products from companies that will be exhibiting at this year's show, along with their booth numbers and ordering specials, below. And, beneath the chart, you can also check out some products we featured from previous years' shows.



Stay tuned as we add more products from exhibitors at the upcoming 2014 ABC Kids Expo. In the meantime, you can take a look at some featured products from previous shows below.
Coddlelife PP One-piece Venting Bottle by CODDLE INC.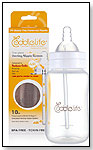 Coddlelife products are BPA free, contain no potentially toxic ink, are affordable and of high-quality. The bottles are designed with the latest nipple venting technology to reduce colic, ear infections, burping and spit up. While other bottles on the market may reduce colic, Coddlelife's award-winning, patented system is the only fully-vented nipple system that vents air and contains the fewest parts to clean and sterilize. Launch date: October 2009. 9/12/2012 (MSRP: $8.99; Age: 0 to 2)



Frog Adorable Humidifier by CRANE USA INC.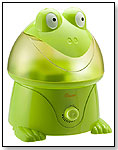 Increases air moisture for easier breathing and a good night's sleep. Relieves cough, cold, and flu symptoms, including nasal congestion, dry cough, sinus irritation, nose bleeds, dry skin. 1 gallon water tank runs whisper quiet up to 24 hours. Mists up to 2.1 gallons of moisture per day. Effectively humidifies rooms up to 250 square feet. Auto shutoff safety sensor. Uses less energy than a standard household light bulb. Does not require a filter. (

Watch Video) 10/7/2011 (MSRP: $45.99)



Planet Wise Diaper Cover by PLANET WISE INC.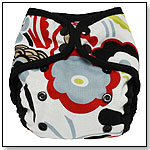 One of most trusted names in cloth diapering is proud to announce the release of the new Planet Wise Diaper Cover. Available in two adjustable sizes, this diaper cover truly offers a great fit from birth through potty training. Inner flaps hold cloth diapers in place and the signature prints match ALL Planet Wise Products. Launch date: 2012. 9/12/2012 (MSRP: $17.5; Age: 0 to 3)



Philips AVENT Natural Bottle by PHILIPS CONSUMER LIFESTYLE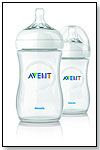 The Philips AVENT Natural Bottle allows infants to bottle-feed in the most natural way. Featuring a wide breast-shaped nipple, the bottle encourages natural latch on. The bottle also features an advanced anti-colic system, pumping air into the bottle and not baby's tummy. Launch date: June 2012. 9/12/2012 (MSRP: $8.49; Age: 0 to 1)



Nasal Aspirator by BABY COMFY NOSE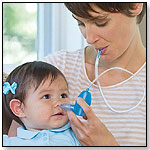 The BabyComfyNose Nasal Aspirator uses parents' own suction to hygienically, safely and quickly remove nasal mucus. Lightly-wadded tissues inside the aspirator are used as a super-absorbent filter. The design of the aspirator protects parents from contact with mucus and germs.
— As of 10/06/2011 this product had 4.5 out of 5 stars on Amazon.com. (

Watch Video) 10/7/2011 (MSRP: $14.95)



Caden Lane Ikat Collection by CADEN LANE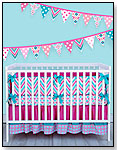 Caden Lane introduces our brand new collection called IKAT. These stylish baby products make great baby shower gifts. Caden Lane has added new stylish baby products to the line such as hooded towels, reversible coated bibs, flower hair accessories, big sister and big brother tees, and tutu bow holders (just to name a few). Launch date: July 2012. 9/12/2012 (MSRP: $399.00; Age: All Ages)



Animal Daysack - Ladybird by ROCK GEAR DISTRIBUTION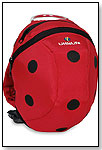 This Animal Daysack adds a touch of fun to any day out. It holds a surprising amount of stuff and the removable safety rein gives crucial parental control when out and about. The Animal Daysack also has a weatherproof hood that stows away in a top pocket. Comes in eight different animal designs. Features: Top grab handle; Removable Parent's Safety Rein; Zipped entry to main compartment; Internal name & address tag; Adjustable padded shoulder straps; Chest strap to prevent pack from slipping; Complies with safety standard EN 13210-2004. (

Watch Video) 10/7/2011 (MSRP: $34.99; Age: 1 to 3)



Sock Monkey Layette Set by RASHTI & RASHTI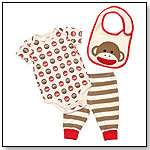 These cotton layette sets feature the nostalgic Sock Monkey design. Perfect for dressing your little monkey. Other sets also available. Launch date: June 2012. 9/12/2012 (MSRP: $20.00; Age: 0 to 1)



FunPod by LUCA AND COMPANY



The FunPod was created by a mother in the UK. The parents enjoyed spending time in the kitchen. The designer/parent Kim wanted her daughter to participate in cooking activities safety and she needed the freedom to move about the kitchen without a child on her hip. Heralded as socially responsible by a leading obesity expert in the UK, the FunPod encourages children to learn all about the whole food experience and can encourage parent and child bonding with quality time spent preparing meals. Children form their habits and opinions between the ages of one and four so this is an essential time to be giving them a healthy food education. There are 5 settings accommodating the average height of a 12 month baby up to a toddler of 6 so at whatever level, the top of the FunPod™ is always at chest height for safety reasons. Manufactured in a durable, high quality FSC MDF (recycled material), selected for high durability. Product exterior is non-toxic commercial laminate chosen for water resistance and easy of cleaning. Launch date: January 2011. 9/10/2012 (MSRP: $190.00; Age: 1 to 6)



Angelcare Bath Support by ANGELCARE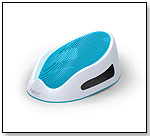 Angelcare is proud to introduce the new soft touch bath support. Ergonomically designed for baby's safety and comfort, the bath support is made of durable plastic that keeps it shape. The soft touch material makes for a comfortable and slip free bathing experience. Hygienic, easy to clean, and quick to dry, the bath supports also have a convenient storage hook. The bath support is recommended for babies aged 0-6 months, and up to a maximum weight of 30lbs. No assembly is required. Launch date: August 2012.
— As of 09/13/2012 this product had 4 out of 5 stars from 1 review on Amazon.com. Pros: Stationary (doesn't slip); Supports babies' head; easy to clean and dry. 9/7/2012 (MSRP: $29.99; Age: 0 to 1)



Carter's Soothing Sounds Projector by RASHTI & RASHTI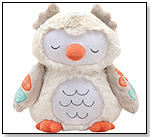 Parents are constantly looking for ways to gently soothe their babies and young children to sleep. It is no secret that good sleep habits help promote a healthy wellbeing for baby and parents. The Carter's Soothing Sounds projector has a variety of features such as sounds, melodies, and light to soothe and engage baby at different stages. Little ones will slip into sweet dreams while this owl night light sings lullabies and casts a starry glow on the ceiling. Plus the soft cuddly plush friend is soft to baby's touch and makes a wonderful addition to any nursery and bedtime ritual.

9/4/2014 (MSRP: $36.00; Age: 0 and Up)



Baby Starters Peek-a-boo Sock Monkey by RASHTI & RASHTI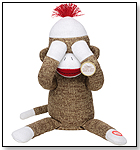 Engagement and stimulation aid in baby's growth and development. The Baby Starters Peek-a-boo Sock Monkey plays peek-a-boo and laughs along with baby when the foot is pressed. Baby will be engaged and entertained. Our sock monkey is designed to aid in the development of motor and social skills as baby grows. It makes a wonderful gift and friend. 9/4/2014 (MSRP: $25.00; Age: 0 and Up)



---
---


Copyright © 2021 TDmonthly®, a division of TOYDIRECTORY.com®, Inc.