April 16, 2021

June 2015 | Vol. XIV - No. 6

---
June Staff Picks
Summer is here, and with it, a new selection of our favorite specialty toys. From arts and crafts to wooden cars, these are the products that had our staff going gaga in the past month.
3D Head Case Wall Art by FASHION ANGELS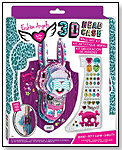 Looking for unique, and interesting décor for your tween's room? It's easy and affordable to get the latest in modern interior design trends with the 3D Head Case™ Wall Art Kits by Fashion Angels. Simply punch out and follow the instructions to slide the bright and colorful patterned pieces together to form the coolest cruelty-free, cardboard wall décor. Then use the decorative stickers, gems, and puffy glitter appliques included with the kit to create the perfect accent and customize your Head Case. Remember: You don't have to be a head case to love our Head Case Wall Art kits… but it helps! Each Kit Includes: laser-cut puzzle boards, puffy glitter sticker sheet, decorative gems, paper flower, charm, lace trim, and instructions. There are 4 styles of Head Case Wall art kits - choose from a deer, dog, cat, or bunny – or collect them all to make a major statement (4 styles sold separate).
Awards: 2015 TDmonthly Top Toy Award 5/28/2015 (MSRP: $9.99; Age: 8 and Up)



Backyard Safari Praying Mantis Mansion by ALEX BRANDS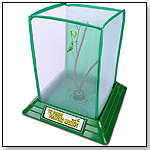 The Praying Mantis is a fascinating insect with more than 2400 species in the world! With the Backyard Safari Mantis Mansion, you can watch the amazing life cycle of these unusual creatures, and you may even see some intense "preying" action! It's easy to set up and it even includes a coupon for ordering praying mantis online. The Mantis Mansion features the exclusive collectable Bug Wrangler: Mantis patch and pop-up field guide! 5/28/2015 (MSRP: $17.95)



Baby Stella Sweet Sounds Doll by MANHATTAN TOY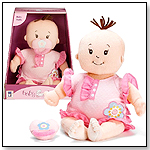 Baby Stella can talk! Baby Stella Sweet Sounds doll features three sounds: pacifier sucking noise when pacifier is attached, giggling when foot is squeezed, and says "mama" when hand is squeezed. Sweet Sounds doll includes a pink, ruffled onesie with Velcro-like closures in back, and a pacifier that magnetically attaches to her mouth. Baby Stella by Manhattan Toy is an ideal first baby doll collection that will encourage little ones to role play, nurture and care. Baby Stella dolls are completely soft and beautifully crafted with life like details such as a belly button and perfectly plump tummy. You can change her outfits and every doll comes with a magnetic pacifier. 5/28/2015 (MSRP: $49.00)



Jr Plywood Race Cars by GUIDECRAFT INC.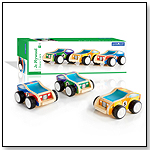 Get the fun rolling with our hand-held, Jr. Plywood Vehicle sets! The Race Cars set includes an indigo and green #9 car, a red and blue #7 car, and a yellow and orange #5 car. Features sturdy plywood construction and frosted acrylic windows. Wide, soft plastic treads provide great traction. Detailed artwork enhances each unique vehicle. Individual vehicles are approximately 3.75"W x 2.5"H x 5"D. 5/28/2015 (MSRP: $39.95; Age: 2 and Up)



MOBI Cube White Bluetooth Speaker w/ 360° Light Show by MOBI Technologies, Inc.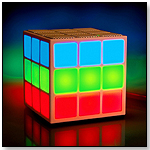 Why listen to music through an uninspired device? Music is rich, blooming and moves with feeling. MOBI Cube brings the experience and passion of music through light. Uplifting your music experience through light and sound in a modern design. Bluetooth connection or Aux wired input. Features Special Music Sync Light Show mode. Light Show On/Off with 5 modes. 6-Hour rechargeable Li-ion battery. Power/battery indicators. Compatible for use with all Bluetooth enabled devices. 5/21/2015 (MSRP: $29.95)



Giantte Deco by MINILAND EDUCATIONAL CORP


A new fun version of Miniland's giant stacking and nesting game formed by 10 progressively sized cups. Each cup has a happy animal shape and a number in relief making it easy to stack in order. The bucket has a perforated lid with the silhouettes of 4 different shapes to match and insert 4 included shape blocks though the lid. Made for children ages 12-24 months.
Awards: 2015 TDmonthly Top Toy Award 5/21/2015 (Age: 1 to 2)



La Newborn - Pretty in Pink Knit by JC TOYS GROUP INC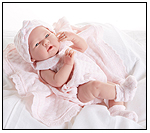 The La Newborn Collection of Real Life Baby dolls introduces its newest addition. Dressed in a beautiful pink knit set, our La Newborn is as sweet as can be. This precious La Newborn features a new delightful expression and striking baby blue eyes that are sure to melt your heart! She is a 15" all-vinyl Anatomically Correct "Real Girl" with moveable arms, legs and head. She is made completely out of vinyl for easy care. This sweet little girl is all dolled up in a cute pink knit romper, matching chic cloche hat and booties. This amazing set also includes a matching knit blanket, so your child can swaddle her to keep her cozy and safe. JC Toys is the leading online source for lifelike baby doll girls and accessories, and you're going to love the incredible value that we offer for this adorable newborn baby doll set! She is made in Spain and perfect for children ages 2+. 5/21/2015 (MSRP: $59.99; Age: 2 and Up)



Sound Choice Large Display Rack by WESTCO EDUCATIONAL PRODUCTS



Our carefully selected Sound Choice brand products are positioned to be retail and customer-friendly. We focus on providing affordable quality musical instruments for the retail setting to encourage the exploration of music in the home or educational environment. Comes with rack and sign. 5/18/2015



---
---


Copyright © 2021 TDmonthly®, a division of TOYDIRECTORY.com®, Inc.