May 16, 2021

August 2015 | Vol. XIV - No. 8

---
August Staff Picks
This month, TDmonthly's favorite toys included science kits, arts & crafts, and a bouncy ride-on toy. Check out our picks below.
Rockin Rody by TMI TOYMARKETING INTERNATIONAL INC.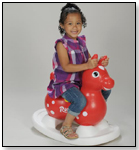 This is the Rody Horse with a support base for a rocking motion and is ONLY sold with a Red or Yellow Rody. The rocking base is detachable for hopping and bouncing and even more fun and play. It allows the Rody to grow with your child. The Rody Base is sold separately as item #8000. Maximum sustainable weight up to 100 lbs. 7/31/2015 (MSRP: $109.95; Age: 3 and Up)



Lava in a Bottle by GEOCENTRAL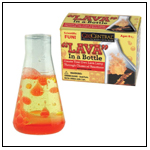 Create your own lava lamp through chemical reactions. Drop the special fizzy tint tablets in to the beaker and watch as the "Lava" bounces up and down just like a Lava Lamp. 7/31/2015



Sugar Skull Pillow by CREATIVITY FOR KIDS

Create a super-trendy room décor pillow. It's "sew easy" – just peel, stick and stitch! Whether you're paying homage to Día de los Muertos (Day of the Dead) or enjoying the aesthetics of sugar skulls, this sweet pillow is the perfect handmade project for big and little crafters alike. 11" fleece pillow form, felt stickers, embroidery floss, fiber-fluff and sewing essentials all included. 6/22/2015 (Age: 7 and Up)



The Puzzling Professors' Puzzle - Volcano by RECENT TOYS USA


Professor Sense Sizzler's Volcano Puzzle is hot, hot, hot - and when you solve the puzzle we guarantee that you will lava it! Place the lava inside the volcano (point upwards!)then place the puzzle on a flat surface. Can you work out how to remove the lava without touching the volcano? 7/29/2015



LEGO Star Wars - Naboo Starfighter by LEGO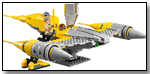 Own the Naboo Starfighter set with opening cockpit, spring-loaded shooters, eject function, access ladder, fueling station, stand and more. 7/29/2015 (MSRP: $49.99; Age: 8 and Up)



Turbospoke - The Bicycle Exhaust System by TOMAX TURBOSPOKE(TM)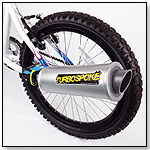 Turbospoke is the re-imagining of a classic playtime activity that many parents will remember; putting a baseball card in the spokes of their bike. Turbospoke brings this simple idea right up-to-date and allows parents to share this wonderful childhood experience with their own children.Turbospoke - the Bicycle Exhaust System makes any bike look and sound like a motorbike!! It attaches to a child's bike in under 5 minutes and using durable plastic cards and a realistic megaphone exhaust pipe it makes awesome motorcycle sounds as you cycle. The sound is generated by the card vibrating in the spokes of the bicycle wheel and the exhaust pipe captures the sound and amplifies it. The harder you pedal, the better it sounds. It looks cool, sounds awesome and transforms kids bikes! Turbospoke is also very rare for a toy product as it has been seen more than 25million times on YouTube. Turbospoke is so much fun that it naturally encourages active outdoor play. It gets children out on their bikes again and exercising. It also brings the opportunity for parents and children to cycle together which is a wonderful thing.
Awards: 2015 TDmonthly Magazine Top Toy Award; 2012 - Tillywig Toy Award - 'Top Fun' Category, USA; 2012 - Toyology Outdoor Toy Awards - Winner, UK.
— As of 10/01/2012 this product had 3.5 out of 5 stars from 27 reviews on Amazon.com. Pros: A fun accessory for bikes; sounds like a motorbike. Cons: Several users reported quality control issues. 3/4/2010 (MSRP: $21.99; Age: 6 to 10)



Kinetic Sand Metallic by SPIN MASTER TOYS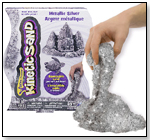 Discover the sand that shimmers in your hand! The all-new metallic Kinetic Sand assortment comes in shimmering Silver and Gold! And with 1lb of Metallic sand the creative possibilities are endless. This soft and stretchy sand easily cleans up while delivering non-stop fun! It's squeezable sand you can't put down. Feel the difference with Kinetic Sand! 7/29/2015 (MSRP: $17.00; Age: 3 and Up)



Nello by KID O PRODUCTS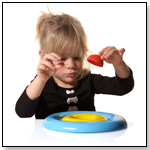 Nello is a magic object and versatile, open-ended toy that quickly becomes an indispensable accessory for countless play activities, indoors and outdoors. It is a color puzzle, a nesting toy, a marble run, a floating island in the bath or a sand toy at the beach. You can roll, spin and swing the rings, throw and catch them. Use them as targets for games like tiddlywinks or as beautiful props for role and pretend play. Nello is made from high-quality, food-grade HD-PE, 100% recyclable. 7/29/2015 (MSRP: $16.00; Age: 1 and Up)



Pickles to Penquins by OUTSET MEDIA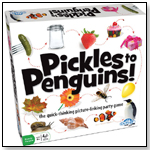 Pickles to Penguins is the quick-thinking picture-linking party game! Don't fret if the party gets frantic - the guests are probably just having a blast playing Pickles to Penguins - the frantic party game where you link the pictures to win. Get rid of your cards the quickest by figuring out what your cards and the cards in play have in common. Do they share a colour? Are they both things you find in a salad or bring to a party? Exercise your lateral thinking abilities, but don't be too hasty or you may have to pick up penalty cards for stretching a connection too far. Take a deep breath and let the chaos begin! Hundreds of pictures, but how many can you link together? 7/29/2015 (MSRP: $27.00; Age: 8 and Up)



---
---


Copyright © 2021 TDmonthly®, a division of TOYDIRECTORY.com®, Inc.