May 9, 2021

August 2015 | Vol. XIV - No. 8

---
Top-10 Most-Wanted Electronic and Battery Operated Toys
With additional reporting by Chris Lundy and Brenda Ruggiero

These fun electronic and battery operated toys are great picks for customers looking for something a little flashy - but they still retain the quality of the specialty toys they come to your store for. And, according to retailers surveyed by TDmonthly, these are the best-sellers in their category.

*No manufacturer paid to be included in this list. All products listed were designated by editorial staff without regard to the company's relationship with TOYDIRECTORY.com/TDmonthly Magazine.
Fun Time Tractor by INTERNATIONAL PLAYTHINGS LLC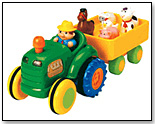 This tractor has a farmer that drives around with five removable plastic farm animals that make their animal sounds when placed on the plastic vehicle.
— Out of the Blue Ltd. Store Manager Kara Fichtner, in Albuquerque, N.M., told TDmonthly in May 2006: "It's one of my favorite toys. It's something we show customers when they come in looking for a toy for a 1-year-old."
— "We sell 144 tractors a year, and we don't have many people coming in," Grafton Stine, owner of Toys on the Square in Hummelstown, Pa, told TDmonthly in summer 2007.
— "For a first birthday toy, it's the Fun Time Tractor from iPlay — it really sells," noted Teresa Ford, owner of Kids' Ketch in Lewes, Del., when asked about best-selling baby gifts in July 2008. Six of 39 retailers told TDmonthly in March 2010 that International Playthings supplies their best-selling infant and toddler toys. Two singled out the Funtime Tractor as a top-selling individual item with sales of four per month.
— In a 2012 survey about best selling infant & toddler products, Joe Berardoni, owner of Pun's Toys in Bryn Mawr, Pa. told TDmonthly, "Pun's best selling baby toy continues to be the Funtime Tractor from International Playthings. Even though it retails for more than $30, this store sells a disproportional amount- up to 12 a month, even during slow times. Of course, my staff all love it also, so it is usually recommended." (

Watch Video) 8/31/2005 (MSRP: $32.99; Age: 1 to 3)



Simon Electronic Carabiner by SCHYLLING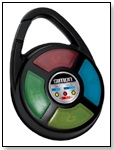 The classic electronic game of memory is back in a take anywhere carabiner format. Ever-increasing sequences of lights and sounds command your response. Keep the pattern and you just might beat Simon™! HASBRO and its logo and SIMON are trademarks of Hasbro and are used with permission. 2009 Hasbro. All Rights Reserved. Requires 3 AG-13 button cell batteries, included. Measures 7.62" x 6.12" x 1.25" in pkg. Ages 7 & up.
— Dean Smith, owner of JaZams in Princeton, N.J. told TDmonthly in a July 2014 survey that the Simon Electronic Carabiner was one of their store's top-2 best-selling electronic / battery operated toys. 7/30/2014 (Age: 7 and Up)



Morphibians Shark by KID GALAXY INC.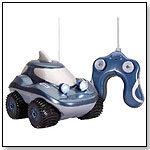 This four-wheel drive, remote-controlled vehicle can be navigated over land and on water. It has working headlights and requires two AA batteries. The controller takes an additional two AAA batteries (not included).
— Grafton Stine from Toys on the Square in Hummelstown, Pa., told TDmonthly in a Summer 2011 survey that R/C vehicles from Kid Galaxy were their best-selling electronic toy.
— In a November 2011 survey, Elmer Carranza, assistant manager of Doodlehopper 4 Kids in Falls Church, Va., told TDmonthly that "The Morphibians are great. They can run through dirt, grass, puddle of water and look like sharks and frogs. We sell about 6-8 in a month."
— As of August 2010, this product had 3.5 out of 5 stars from 40 reviews on Amazon.com. Parents liked that it is versatile and easy to use, but some complained that it required two types of batteries. (

Watch Video) 7/29/2010 (MSRP: $29.99)



Snap Circuits Pro 500-in-1 (SC-500) by ELENCO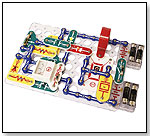 Snap Circuits allow children to create electronic projects including AM and FM radios, digital voice recorders, burglar alarms, doorbells and more. All pieces are mounted on plastic modules and snap together with ease. This Pro version contains over 75 parts and an illustrated manual for building over 500 experiments. The set uses four AA batteries.
— In late summer 2010, six of 43 retailers named Snap Circuits a science and nature best seller.
— In August 2010, Jim and Retha Davis, owners of Kid's Center in Tucson, Ariz., told TDmonthly their store sells "about 100 (Snap Circuits) a month."
— In a late Summer 2012 survey, four out of 12 retailers said that Elenco was one of their best selling Science & Nature toy brands. 9/9/2010 (MSRP: $94.95; Age: 8 and Up)



Flutterbye Fairies by SPIN MASTER TOYS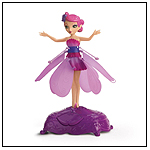 Turn a young girl's dreams into reality as they watch Flutter bye Fairies effortlessly dance through the air. Every enchanting flight puts the magic directly in their hands. Flutter bye's gracefully glide across the sky guided only by the hands of young girls. There's never been a more magical experience. Put the magic in their hands with the charming flight of Flutter bye Fairies. 8/3/2015 (MSRP: $34.99)



RC Micro Helicopter by CARRERA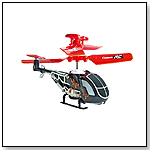 Rotor diameter approx.: 8,5 cm. Running time: up to 5 minutes. Short recharging time: 15 minutes. Ready to Fly: Helicopter with built-in 3.7 V - 65 mAH LI-PO BATTERY, USB adapter, control set, 4 AA mignon batteries and a lanyard. INFRAROT TRI-BAND Technique (A/B/C): 3 frequencies available for uninterrupted gaming enjoyment. 3 Channel Controller. LED-Lights. Helicopter has rump parts made of ALUMINIUM. GYRO System
— In a November 2013 survey, Richard Gibson, owner of Learning Express of Newton in Newton, Mass., told TDmonthly that all types of Carerra helicopters are the best-selling aircraft toys in the store. 11/29/2013 (Age: 14 and Up)



Light Stax by LIGHT STAX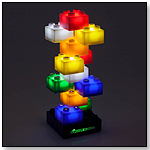 Light Stax is a new award winning toy startup that launched in 2014 in Europe and the USA. Light Stax are beautifully illuminated construction blocks that use LED technology, but are still 100% compatible with existing traditional building blocks. Using our patented system, each Stax will magically light up as it is connected to a power base or any lit Stax. No special connectors or wires are needed. Just stack them and they light up!
— David Stelzer, owner of Shananigans in Baltimore, Md., told TDmonthly in a May 2015 survey that this was a best-selling construction toy at their store. 5/28/2015



Crystal Nightlight by THAMES & KOSMOS

The Geek & Co. Science kits make science fun and affordable! With Crystal Nightlight, grow a big, beautiful crystal from alum powder, then wire up a color-changing LED circuit. Put them together to create your own nightlight that glows in a spectrum of colors!

3/5/2014



R/C Stunt Vehicle by DARON WORLDWIDE TRADING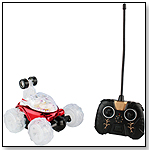 Remote Control Stunt Vehicle. Assorted colors, Red or Blue. Comes with 5 sounds and mute. Does flips and stunts. Instructions for advanced moves on the packaging. 8/3/2015 (MSRP: $21.95)



Light-Up Air Power Soccer Disk by CAN YOU IMAGINE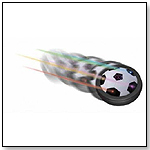 Air Powered Light Up Soccer Disc by Can You Imagine
Can You Imagine presents the Light-Up Air Power Soccer Disk, the amazing new disk that turns nearly any smooth surface into a sport court, indoors or outdoors. Use it on low-pile carpeting, wood floors, sidewalks and driveways there's just no end to the ways you can play.
— Helen Santosuosso, owner of Village Toy Shop in North Easton, Mass., told TDmonthly in a November 2014 survey that the Light-Up Air Power Soccer Disk is one of their store's top-2 best-selling flying toys. 11/24/2014



---
---


Copyright © 2021 TDmonthly®, a division of TOYDIRECTORY.com®, Inc.