December 1, 2021

March 2016 | Vol. XV - No. 3

---
March Staff Picks
From building kits to new STEM-skill building games, these are the toys that caught our eyes this month.
Buildex John Deere Build N Play Model 7950 Deluxe Building Kit by KIDS PREFERRED INC.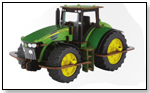 The most durable and deluxe tractor around, this John Deere specialty item offers great details and great adventure for little builders. Ages 8 and up, 8 x 9 x 13.5 inches. 2/29/2016 (Age: 8 and Up)



Patterns of the Universe by WORKMAN PUBLISHING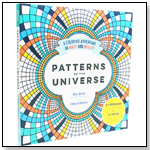 Contemplate the Patterns of the Universe as you color! Math is at the heart of many natural wonders and has an abstract beauty all its own—in the silhouette of a snowflake, the spiral seeds of a sunflower, and the symmetry of the Sri Yantra mandala. From the 4-D hypercube that casts a starlike shadow, to the infinite pattern of Penrose tiles that never perfectly repeats, these 57 exquisite designs reveal their secrets as you fill them with color. Art becomes an act of discovery—no math knowledge is required! In the bonus Creating section, as you join dots, flip coins, and follow other simple steps, 12 surprising images will emerge before your eyes. This is an adventure for all ages—and a treasure for artists in Numberland! 2/29/2016 (MSRP: $14.95)



LEGO Star Wars - Resistance Troop Transporter by LEGO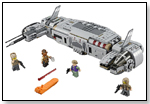 Deliver passengers in the Resistance Troop Transporter with opening hatches, lowering ramp, dual flick missiles and space inside for the 4 minifigures included in the set. 2/29/2016 (MSRP: $69.99)



Lunar Light Show by TOYSMITH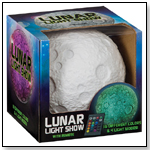 Bring this Super-moon to your room! Create your own lunar light show with this detailed 4.5 inch diameter orb. Remote Control works from up to sixteen feet away. Moon Lamp Light Show features sixteen different colors and 4 modes. Batteries: Remote Control Requires 1 CR2025 (included). Moon Lamp Requires 3 AAA Batteries (Not Included) Color: When switched Off the moon is white. Gender: Boys & Girls Includes: 1 Crater Textured Moon Orb Light and 1 Remote Controller Packaging: Boxed Size of Orb: 4.5 Inch Diameter Recommended for ages 8 and up 2/29/2016 (MSRP: $20.00)



Quercetti Georello Junior by INTERNATIONAL PLAYTHINGS LLC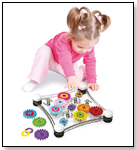 Have fun with Georello Junior, making all the colorful gears move by turning one gear with just one figure. Create a chain reaction that surprises and involve children in endless experimentations. Includes one clear base, nine colorful gears and nine matching discs. 2/29/2016 (MSRP: $29.99)



STEM Robot Mouse Coding Activity Set by LEARNING RESOURCES INC.


The race is on to build hands-on coding skills! Build your maze, and then use the coding cards to create a step-by-step path for Colby, the Programmable Robot Mouse. Program the sequence of steps, and then watch Colby race to find the cheese! This deluxe set includes 30 double-sided coding cards, 10 double-sided activity cards, cheese wedge, and Activity Guide to provide the perfect hands-on introduction to coding concepts. Create your path with 16 maze grids to create a 20" x 20" maze board, 22 maze walls, and 3 tunnels for endless possibilities. Colby lights-up, makes sounds, and features 2 speeds along with colorful buttons to match coding cards for easy programming and sequencing. Add multiple players with Jack, the Programmable Robot Mouse (LER 2841), sold separately. Colby measures 4"L and requires 3 AAA batteries (not included). 2/29/2016 (MSRP: $59.99)



Curiosity Kits Smartphone Cinema by THE ORB FACTORY LIMITED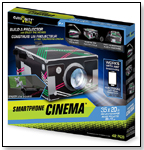 Fold the box to make the projector, add the lens and place the smartphone. Project videos on the wall. 2/29/2016 (MSRP: $14.99)



---
---


Copyright © 2021 TDmonthly®, a division of TOYDIRECTORY.com®, Inc.