September 21, 2023

November 2020 | Vol. XIX - No. 11

---
2005 Flashback: TDmonthly's Top 7 Most Wanted Board Games
2005 Flashback:





The lasting appeal of board games makes them a profitable item for retailers to have in stock. Some established classics date as far back as the Roman Empire, while innovative new designs capitalize on pop culture. From children´s sleepovers to their parents´ late night parties, the following titles make a regular appearance.
Cover-to-Cover Game by HASBRO INC.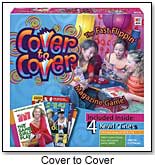 This four-player game, which combines electronic technology with a traditional deck of cards, has remained on the company´s "Hot Product" list since its release in June 2004.

-- This innovative and educational board game for tweens received the "Mom Tested Pick Award" from Parenting Magazine.
-- America Online´s KOL(tm) Holiday Toy Tester Squad ranked it #6 for ages 9-12 on the 2004 hottest toys for the holiday season.
-- Though players search for information in the included J-14 and M magazines, different magazines can be substituted, which allows users to keep the game fresh.
1/3/2005 (MSRP: $19.99; Age: 9 and Up)



Candy Land Game by HASBRO INC.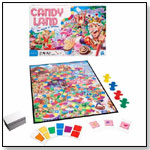 This game is for 2 to 4 players. Each player selects cards with colors or characters to determine where to move around the board. Players move their gingerbread pawn through a variety of confections and treats on their way to the castle. The first player to the castle wins. The simple rules and color-coded movement make this a great first game for young children. 1/3/2005 (MSRP: $9.99; Age: 3 to 6)



Monopoly by PARKER BROTHERS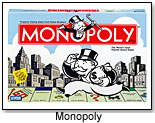 This classic real estate game has enjoyed nonstop popularity for decades.

--Monopoly won Games Magazine and Games Hall of Fame awards and placed #8 on Family Education´s Top 10 Board Games.
--The classic version ranks tenth on the Board Game Geeks list of Top 10 Most Rated Games, and Board Games Express lists Monopoly #3 on the Top Board Game searches.
--Monopoly is among the most popular site listings for board games on Yahoo, is included in the favorites on AreYouGame.com, and is the editor´s choice on Amazon.com.

The broad fan-base of Monopoly has generated demand for an ever-increasing number of versions to suit a variety of tastes. 1/3/2005 (MSRP: $12.99; Age: 8 and Up)



Lord of the Rings Board Game by FANTASY FLIGHT GAMES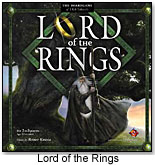 Fans of the intricate Lord of the Rings storyline are attracted to this challenging strategy game in droves.

--Based on the award-winning trilogy by J.R.R. Tolkien, this game ranks #4 on Listmania´s Top Strategy Board Games.
--Created by acclaimed designer Reiner Knizia.
--Fully illustrated by celebrated Tolkien artist John Howe.

Lord of the Rings Board Game appeals to a broad group of book and film fans that grows as each new generation is introduced to the classic series. 1/3/2005 (MSRP: $44.95; Age: 8 and Up)



Cranium by CRANIUM INC.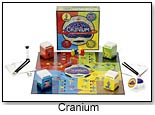 The game is intended to entice both teens and adults.
— Cranium at one time ranked No. 3 on the Pazsaz Entertainment Network´s Top 10 selling board games in North America.
— On Amazon.com it used to be the No. 3 most popular board game.
— Joyce Matthews, owner of Just 4 Fun in St. Simon's Island, Ga., told TDmonthly that Cranium by Cranium Inc. is the absolute best-selling game in her store. 1/3/2005 (MSRP: $27.95; Age: 12 and Up)



BuyWord by FACE 2 FACE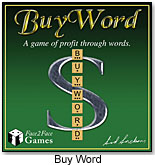 Face2Face has produced a number of award-winners, and this one promises to exceed the rest in popularity. READ MOM REVIEW
--Created by acclaimed designer Sid Sackson.
--BuyWord won Games Magazine´s Game of the Year for 2005.
--The game ranks #7 on the About.com Best Board Games and Card Games of 2004.
By mixing math and word skills, BuyWord appeals to a broad spectrum of the market. 1/3/2005 (MSRP: $20.00; Age: 8 and Up)



Trivial Pursuit Pop Culture DVD Edition by HASBRO INC.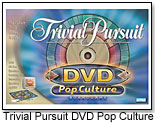 This is the most popular trivia game in the world.
— The Pop Culture DVD Edition is the updated multimedia version of the classic game.
— Games Magazine added Trivial Pursuit to the Games Hall of Fame in 1993.
— Time Magazine called Trivial Pursuit the "biggest phenomenon in game history."
Slanted toward adult party game fans, this new edition promises high sales based on the history of those that have preceded it.
1/3/2005 (MSRP: $34.99; Age: 18 and Up)



Top 10 Board Games Gaining Popularity | September 2020: Counting down the Top 10 tabletop, card, and board games that are gaining popularity this month, to help you find the best new games that people are playing, backing on Kickstarter, and talking about!
---
---


Copyright © 2023 TDmonthly®, a division of TOYDIRECTORY.com®, Inc.