Article Synopsis
Much emphasis has been placed on how to retain tweens´ interest in these toys even after they graduate from the age group.
Tweens, children ages 8- to 12-years-old, have accounted for a large portion of total traditional toys sales over the last two years, with boys alone in this age group to thank for 11 percent.
The biggest hits with male tweens are card games, radio control vehicles, building sets, and action figures.
In 2003, Spinning Tops & Accessories represented the largest growth category, fueled by interest in the Beyblade license.
Action figures is a successful area, partly because it has a full secondary market of tweens, teens and adult collectors.
Big sellers are Japanese anime type of product and military figures.
In the toy and hobby world, the tween market has become a hot commodity for retailers. Reyne Rice, toy trend specialist for the Toy Industry Association, explains that the industry focus for the last few years has been to retain that particular age group in toy products.
"They're trying to keep those tweens in the toy market spending dollars on toy products for a longer period of time instead of progressing on to other entertainment such as music or video games," Rice said.
Michael Redmond, senior account manager for the NPD Funworld division of The NPD Group, defines tweens as ages 8 to 12. He reports that for boys, this particular sector has represented approximately 11 percent of total traditional toy sales in the last two years.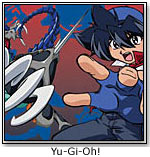 Redmond noted that the most appealing toy categories to boys in that age group are currently card games, radio control vehicles, building sets, and action figures. The top properties in 2003 were Yu-Gi-Oh!, Lego and Nikko.
"The number one growth category for boys 8 to 12 in 2003 was Spinning Tops & Accessories," Redmond said, "with the license Beyblade leading the way. If you have not seen the Beyblade in action, it's basically a spinning top that is launched into a small stadium, and the battle ends when one top stops spinning. There are points awarded for various scenarios that could happen during the battle." Rice added that while Beyblade was one of the hottest properties last year, it did start to cool down in 2004.
"This was anticipated by Hasbro," she said, "so they're managing the product line. That's one thing about really strong properties – they just are phenomenal when they're on their upswing, but as they start to trend down, you have to manage the business. You can't just allow everything to be closed out, so that is something that they're actively managing with the Beyblade project."
She said the category of action figures is a successful area, partly because it has a full secondary market of tweens, teens and adult collectors.
"Action figures is actually a three-pronged strategy right now," she said. "There's the Japanese anime type of product, which this fall is going to be totally revised because there's so many new properties that are coming out. Power Rangers is still a hot property, Transformers are still hot with Hasbro, and on another tier, we've got the military figures which are doing well this year. G.I. Joe is celebrating his 40th anniversary – that's a Hasbro product – and there are a variety of other companies that provide military toys. With the war effort going on, that is still a popular category for people to be purchasing into, and it pulls from the adult collector market."
Rice also mentioned radio controlled vehicles and trading cards, which continue to do well. "It originally started in '98 and '99 with Pokemon – that's where the real push behind that category came. They really started to expand it into the world of tween boys, and some of those tween boys have grown up now, and they're moving on to the next new thing. They started with Pokemon, they moved on to either Digimon or Yu-Gi-Oh!, and now they're moving on to DuelMasters, which is the hottest one right now."
One of the strong points, according to Rice, about this particular category is that it teaches boys about negotiating and strategic thinking, which past generations weren't as involved in at such a young age. "I think that's a really cool thing that boys are learning how to do," she said.