Article Synopsis

Prepare a checklist of sales strategies for the holiday season. Record lessons and setbacks from this season so that they are not forgotten next year
Determine minimum and optimum staff levels in advance, and use them to guide recruiting. Resist the temptation to simply cut back staff
Sales projections and product orders should be completely reviewed far in advance of the holiday selling season. Preparation is key to a successful season
Retail has experienced incredible changes over the last 100 years. From the rise, fall and rise again of department stores to the building of malls, the growth of Wal-Mart, the internet, and shopping clubs, the face of retail has changed dramatically. Through all this change one thing has remained constant: the holiday season can make or break a retailer's entire year.
Since a good holiday season can be vital for the continued health of a business, it's important for retailers do everything possible to ensure success. Holiday planning is crucial. As author and management expert Lester R. Bittel once said, good plans shape good decisions. Here are some items that should be on your checklist as you prepare for a successful holiday season.
√ Holiday Journal – A holiday journal is a great way to capture ideas and thoughts for making next year's holiday more profitable. Because the busy holiday season is so different from the rest of our year, we often forget lessons and experiences by the time the season comes around a year later. Keep a journal this year and next year you'll be ahead of the game when you make your holiday plan.
√ Holiday Calendar – A calendar is a great tool to keep your planning on track and your "to-do" list easier to execute. When the store gets busy it's easy to miss details. Plan for your store resets, re-orders, staff training and meeting dates, etc.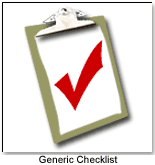 √ Promotional Planning – On your calendar, plan out your promotional activity between now and mid-January. Email campaigns, advertising strategies, etc. can all be done now to make sure your buys and promotional plans are aligned. Of course your plans will change based upon market conditions, product availability and other factors, but this will give you a blueprint.
√ Sales Projections - Now is the time to validate or change your holiday sales projections based on industry and your own store trends. Accurate projections are vital to make certain you've purchased the appropriate amount of inventory to achieve your desired results. Remember, goals are just dreams until they're written down.
√ Product Orders – Take time to review your orders to date to confirm they meet your sales projection needs. Do you have enough of this year's hot products? Talk with manufacturers and distributors to find out what their availability outlook is. While you'll want to do some fill-in orders during November and December, good planning now will free you to focus on maximizing customer opportunities, not writing orders.
√ Holiday Staffing - By this time you should have identified your holiday staffing needs. While it's tempting to cut back on staffing, many stores lose sales because they are understaffed during peak holiday times. Create a few mock schedules to determine your minimum and optimum staff levels. Consider hiring some of your customers to work on the last few weekends before the holidays. They know your store and may enjoy being part of the holiday experience.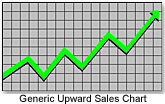 √ Holiday Recruiting – It's one thing to identify your staffing needs but it's another to fill them. Now is the time to aggressively pursue holiday employees. Don't let your competition snap them up! Consider differentiating your store/s by offering extremely generous employee discounts, a retention bonus for staying through early January and other perks or gifts.
√ Holiday Staff Training – Don't wait until the busy season to create your holiday staff training. Working with your regular personnel, create a temporary training that can be rolled out by your permanent staff to the holiday people. Focus on areas where a temporary employee can make the biggest impact.
√ Supplies – Now is a good time to complete your list of needed supplies including gift cards/gift certificates, bags, pricing labels, etc. Running out of supplies on peak holiday shopping days is a distraction and can ultimately cost you sales.
So just like the big guy at the North Pole, make your list and check it twice, because the holiday season is coming to town. Good planning and preparation can be the difference between increased profits and coal in your stocking.