Part I: Marketing to Busy, Ad-Wary Parents
Article Synopsis

More than half of children under age 18 have Generation X parents.
Generation X parents are skeptical buyers with little time.
Online and TV marketing are ways to reach overstretched Gen-X moms and dads.
Generation X has taken the lead as the most common age group for parents in the United States, according to a still current study. Their numbers are growing, and the toy industry is eagerly taking notes on their buying preferences and habits.

At the end of 2003, Reach Advisors, a Boston strategy and research firm, conducted a survey of parents to help advertisers understand how best to appeal to Gen-Xers raising families. They questioned 3,000 parents – 1,500 from Generation X and 1,500 from the Baby Boomer Generation – and found that more than half (51%) of children under 18 have Generation X parents.

Defined as those born between 1965 and 1979 – now 25 to 40 years of age – Gen-Xers are in their prime childbearing and rearing years. Yet, recent studies suggest that these parents embody characteristics markedly different than those of the generation before. Retailers and manufacturers who take an interest in understanding these characteristics can better tailor their products and marketing efforts to those buying today's toys.

Not Enough Time in a Day

The Families and Work Institute, a center that researches the U.S. workforce, reported that 72% of mothers with children under 18 are now in the work force, compared to 47% in 1975. For dual-career couples with children under 18, combined weekly work hours have increased from 81 in 1977 to 91 in 2002.

In short, Generation X parents are working longer and trying to fit the rest of their lives into fewer hours each day. To maximize the efficiency of their non-working hours, parents are forced to find new ways of getting old things done. When it comes to spending, many parents deal with their shortage of time by shopping online.

"Online retailing has been around for about 10 years, but it is now mainstream; people know how the process works," notes Sheliah Gilliland, communications manager at eToys Direct Inc., which offers thousands of toys, custom dolls, video games and baby products to shoppers throughout the world and provides fulfillment services to a number of toy retailers. "Now consumers have confidence and more and more have access to high-speed [Internet connections], so the convenience of shopping for gifts online has increased tremendously."

Mothers seem to agree with Gilliland's assessment.

"The main attraction to online shopping for me is the ability to locate hard-to-find items, and the convenience of shopping from my desk, whether it be at home in my PJs or on my lunch hour at work," explains Marie Cummings, a mother of two active boys. "Shipping prices, taxes, prices, and availability of items that I am unable to locate locally are my main concerns when shopping online, as well as a site whose stability and security are certain."

Marketing to Generation X Parents

Marketing to Generation X parents, with their busy lifestyles, is also a challenging task, especially in light of the fact that Generation X consumers are generally wary of many advertising campaigns.

One way retailers in other industries are drawing skeptical Gen-Xers into their pitch is through a sense of nostalgia, especially with the use of music. Companies such as Heinz, JCPenney – even GM's Cadillac television commercials – are using music from past decades to catch the ear of potential buyers.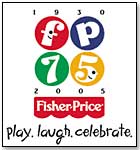 Some companies claim the '80s "oldies" are just "catchy" (in an interview for Stores magazine, Fisher-Price Spokeswoman Dana Marciniak says the company used "Walking on Sunshine" by Katrina and the Waves for its "Play. Laugh. Grow." slogan because the song has a fun, upbeat sound). Others are aware that music is a way to get into a consumer's subconscious and use the technique to grab a shopper's attention, an idea suggested by Tom Holliday, president of the Retail Advertising and Marketing Association.

Reaching out to consumers on their terms is also proving to be an effective marketing strategy. For example, Alpha Mom, a new, multi-platform parenting brand, is designed for moms who strive to be on the leading edge of the newest innovations, hippest trends and research breakthroughs.

Leading this brand is ALPHA MOM TV, the first 24/7 TV channel programmed exclusively for – and by – moms. Not only does Alpha Mom TV bring moms (and dads) original programming and substantive child-rearing information, it is available as a "video on demand" product, allowing parents to view its programming whenever they want.

Alpha Mom will be extending its market presence via a range of branded merchandise, leading with a line of Alpha Mom CDs and DVDs, and later apparel and other merchandise, and by partnering with nationally known names such as Loews Cineplex Entertainment and Macy's. These opportunities will allow Alpha Mom to market to their busy audience using the prominence and credibility of their partnering companies.

As members of Generation X continue to age, their buying habits will undoubtedly alter to some degree. Yet, their core set of values will remain in place, and it is these which the savvy marketer must recognize to remain in business.

Click here to read Part II of the TDmonthly report on Parents Today.