Click here to read Part I of this TDmonthly report on Parents Today.

Article Synopsis

Gen-X parents go back to the basics with their kids: fun and play.
22% of Gen-X moms with grad degrees stay at home with the kids.
Gen-X is already nostalgic for "old" toys such as Chutes and Ladders.
Generation X members are entering the parenting arena in increasing numbers. These young parents, ranging in age from 25 to 40, are more concerned about their overall quality of life than playing super-parent. They want fun, and smart retailers are listening.

Stay-at-Home Parents

Part of a study conducted by Boston strategy and research firm Reach Advisors revealed that despite data showing that today's parents are working longer hours, many Generation Xers are not happy with that trend and, in fact, are serious about changing their ways.



Confirming this finding, according to U.S. Census data, fewer women than in past decades are returning to the workforce in the first year after giving birth: the percentage of women in the labor force within a year of having a child peaked at 58.7% in 1998, then dropped to 55.2% in 2000 and again to 54.6% in 2002. Twenty-two percent of moms with graduate or professional degrees are "stay-at-home" moms. What's more, in 6.4% of all marriages, the wife works and the husband is unemployed.

Perhaps as a result of these "stay-at-home" trends, the Reach Advisors study also found that 46% of Generation Xers feel that they have less financial security than their parents. In fact, the U.S. General Accounting Office reports that the debt levels for Generation Xers are 78% higher than they were for Baby Boomers at comparable ages.

"Many of our clients have been struggling with changes in the family marketplace," explained James Chung, principal of Reach Advisors. "They didn't realize how much family spending priorities have shifted. 'Living large' and signaling wealth through purchasing has declined.

"But one of the brand positionings that we've seen work is focusing products and services as a means to strengthen family relationships. We've seen a big shift in trying to allocate purchasing on items that bring the family together, and there's a big shift in attitude in letting kids be kids – an emerging backlash against pushing the kids to advance as fast as they can."

Toys That Enrich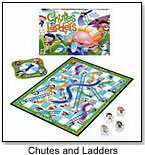 "Ten years ago I was buying educational toys, but now I buy more classic toys," says Linda Sherwood, another Generation X mom with four children. "I want my kids to be able to create their own worlds when they play, not just explore worlds created for them. I like simple toys that allow my kids to be creative."

Reflecting on this past holiday season, Gilliland of eToys observes, "Overall, buyers are looking for toys that enrich, the play value of toys, and toys that last. Wooden toys were very popular, and a lot of classic board games, such as Operation, Chutes & Ladders and Scrabble, continue to be popular. Families are wanting to spend more time together."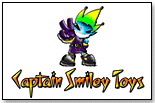 Even newer companies are recognizing the trend and creating products that encourage family interaction. "My simple concept of play is that it should be entertaining as well as productive," says Eric Andersen, owner and product developer of Captain Smiley Toys (ToyDirectory). "Whether you're 10 or 100 you're never too old to play."

This same philosophy helps Steven Bolanchi, president of Progressive Trading (ToyShow) to sell his complex construction toy, Scrooz. "We introduce the product to parents who then invite their children to play with them."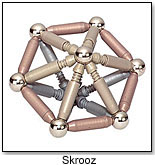 It is difficult to pigeon-hole Generation X parents because so many past influences have had an effect on their perceptions and preferences. But this innate challenge can also be the best opportunity manufacturers and marketers have in using a wide variety of techniques to appeal to those making the buying decisions for their children.