May 11, 2021

November 2005 | Vol. IV - No. 11

---
November Peeks
We at TDmonthly Magazine have become infused with the holiday shopping spirit. People have already begun mobbing toy stores in search of the perfect gift for whatever occasion they plan on celebrating in what remains of 2005. If they´re anything like us, they´ll take a second look at the following clever products:

Fine Art Studio Sculpting by SILVER DOLPHIN BOOKS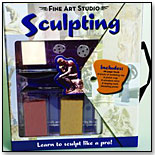 This book is great for those who love to sculpt and want to hone their skills. In addition to a complete set of sculpting tools, this kit provides lessons on the sculpting techniques used by great artists. This unique book also features step-by-step sculpting projects that will increase skill and pleasure in the art of sculpting. Clay is included.
10/5/2005 (MSRP: $18.95; Age: 10 and Up)



Happy Lucky Thingy Face Pillow by BEACON STREET GIRLS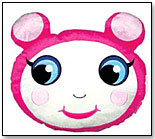 Marty's most prized possession comes to life in this "Happy Lucky" collection. The Happy Lucky Thingy pillow is made of soft velvet and is reversible. It´s big enough to sleep on or just squeeze on cold winter nights. There is also a smaller reversible door pillow for $12. (

Watch Video) 10/17/2005 (MSRP: $26)



Bubblegum Blues Pocket Dragons by GOEBEL


The Pocket Dragons have attracted collectors from around the globe, but they´re about to retire. At least their creators are. Real and Muff Musgrave are hanging up their wire tools and paintbrushes at the end of 2006 and settling down to a quieter life. In the meantime, they´re planning a big blowout bye-bye year, offering lots of special little green resin dragons for those who can´t live without 1 or 1,000 sitting on their cupboard shelves. Bubblegum Blues, new for 2005, is just 2.75" high. 10/12/2005 (MSRP: $30.00)



Dungeon & Dragons Icons: Black and Red Dragons by WIZARDS OF THE COAST



D&D ICONS debuts June 2006 with the menacing Black Dragon, a Gargantuan figure ideal for both the game player and collector. Then, in August 2006, Wizards will release the first Colossal product — a strikingly painted Red Dragon. Each figure is sold with a full-color map, a playable game scenario and double-sided stat cards, as well an accompanying standard-sized miniature to help start the battle. Like all the figures in the D&D ICONS line, the Black and Red Dragons are playable in both the D&D Miniatures skirmish game and any role-playing campaign, and will be indispensable for collectors of D&D products.  These limited edition monsters are proportionally sized per D&D role-playing rules to be either Gargantuan (4" x 4" base) or Colossal (6" x 6" base). Wizards of the Coast plans to issue two D&D ICONS every year, which will be available for a limited time only following release. 9/19/2005 (Age: 12 and Up)



RockBall the Game by ROCKBALL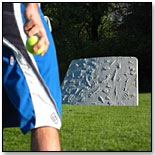 RockBall is a new beach and lawn game that incorporates action, strategy and fun. Because of its simplicity, anyone who can catch and throw a ball can immediately experience great rallies and a competitive sport without the skill-set required of other sports. It's portable, durable and addictive. This is a patent-pending, one-of-a-kind product that promises to create a stir in neighborhood backyards and local beaches everywhere. 8/23/2005 (MSRP: $229)



Tumblin' Dice by NASH GAMES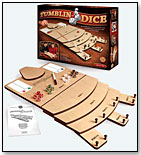 This is a deceptively fun game. The object of Tumblin´ Dice is to score the most points after four quarters of play. Players can do it nicely, or knock the other guy off the board! Each player starts with four dice of a color group. Two to four players alternate turns. The first player rolls a die off of the landing disc. As the die tumbles down the board's levels, the face value of the die increases. The next player can choose to advance his die to increase his score, or he can advance his die in the direction of an opponent's die and try to knock it off the board! Players may also decide to try to bump one of their own die down a level to increase it's value. When all players have thrown all four of their dice, they add up the scores of the dice remaining on the board. This is the end of the first of four quarters. (See Review) 10/12/2005 (MSRP: $59.99)



Design Your Own Basketball by DESIGN YOUR OWN


Part of the sport craft kit line, the Design Your Own Basketball Kit is a unique and incredibly fun item, combining sports and crafts in an innovative way. The kit includes a clear, real feel and weight basketball, specialized non-toxic paint that adheres to the inside of the basketball, paint injector, pump with needle and instructions. The paint is injected into the basketball (through the air valve) and when swirled around (or better yet, dribbled!) creates a tie-dyed or a starburst pattern of colors. It´s great for both boys and girls. If the ABA had had this, they never would have folded. Nicole Shum of Design Your Own stressed the multi-market value and distinctive appeal of the DYO Real Basketball Kit. She told TDmonthly, "Our kits cross multiple product categories: arts and crafts, creative activities, sporting goods, and outdoor play. Ours are the only arts and craft kits that feature real sports equipment." (

Watch Video) 10/12/2005 (MSRP: $19.99)



Snowman Soup by PELICAN BAY LTD.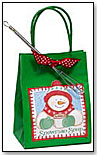 There´s nothing better after a day of playing in the snow than a nice mug of hot chocolate. Snowman Soup improves on the formula, however, by adding in white chocolate chunks and mini marshmallows. The package comes with enough ingredients for 8-10 servings, as well as instructions on how to make the tasty concoction. 10/10/2005 (MSRP: $7.00)



Run for Your Life, Candyman! by SMIRK & DAGGER GAMES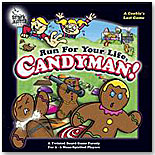 A hilarious send-up of the classic game with a similar title, Candyman! is a mad dash to escape that magical land. It seems the king is shipping off all of the candy to be eaten by children, so the gingerbread men are making a run for it. The winner is the first to make it past the border, with plenty of candied collateral damage along the way. Smirk & Dagger Games have "the ability to bring families back to the table to play together. Our thematic edge and 'gotcha' game mechanics … leave kids talking," Curt Covert of Smirk & Dagger Games told TDmonthly. (

Watch Video) 10/10/2005 (MSRP: $29.95; Age: 12 to Adult)



New Baby Annabell With Tearing Function by ZAPF CREATION (U.S.) INC.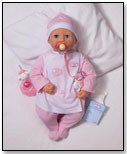 Zapf's newest 18" baby babbles, gurgles, giggles, sucks a bottle and "actually cries real tears," Virginia Uelze, marketing manager for Zapf Creation (U.S.), told TDmonthly. "It´s the first time we´ve mixed water with electronics."
— As of 05/13/2011 this product had 4.8 out of 5 stars from 5 reviews on Amazon.com.
— This baby was soft launched at the end of July 2005.
— Baby Annabell received the National Parenting Publication Association´s Oppenheim Toy Portfolio Gold Seal Award 2006.
— "Zapf does well," at the Hello Dollie Doll Shoppe in Albuquerque, N.M., according to owner Carmen Keicher. Sherry Grisham, owner of Yesterday & Today's Dolls in Corinth, Miss., agreed. (

Watch Video) 10/3/2005



---
---


Copyright © 2021 TDmonthly®, a division of TOYDIRECTORY.com®, Inc.