April 19, 2021

---
Audio/Video/Electronic Products
These Products Won't Be Seen at the 2006 Toy Fair
The following products are from manufacturers you won't find at the 2006 Toy Fair.
A Mother's Voice by SMALL NOT STUPID RECORDS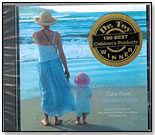 "A Mother's Voice" is full of sensitive, fun, and educational songs in folk style for children. The texts are geared towards young ones, but the music was written with both parents and kids in mind. Diane Offenberg Rose's songs stand the test of time with people of all ages. This is not "kiddie" music, but something for everyone to enjoy! A portion of the proceeds will be donated to Kidsave International which is an organization that finds permanent homes for children in orphanage or foster care.This product was a winner of Dr. Toy's 100 Best Children's Products and 10 Best Audio/Video2005, and a winner of the Parent to Parent Adding Wisdom Award. 9/23/2005 (MSRP: $12.00; Age: 0 to 8)



Madden NFL 06 by ELECTRONIC ARTS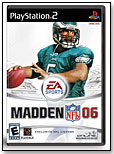 For the first time in 10 years, the Madden NFL Football franchise has revolutionized its passing game-giving Madden NFL 06 the most groundbreaking and innovative offensive arsenal ever created. The new QB Vision Control lets you scan the field, look off defenders, and make perfect throws within your quarterback's unique field of vision. QB Precision Placement lets you put the ball exactly where you want it. Madden NFL 06 brings authentic NFL passing to video games like never before. 12/29/2005



Know A Baby® by KNOW A BABY LLC



Parents can use these videos to entertain the children and activate their senses. A variety of music, sounds, playful objects, shapes and motion give babies a developmental head start and parents a break. The video is the winner of the 2004 Videographers Award of Distinction, 2004 Aegis Award of Excellence Finalist, endorsed by Kids First! The National Coalition for Quality Children's Media, 2004 Communicator Award of Distinction, 2004 Telly Award Finalist, 2005 Summit Award Winner, Dr. Toy's Best Children's Vacation Products 2005, the Dove Foundation Family-Approved Seal and the Film Advisory Board Award of Excellence, among others. Upcoming videos are Know A Baby® Goes to the Zoo and Counting with Know A Baby®. 8/4/2005 (MSRP: $14.99; Age: 0 to 4)



Mozart's Magic Flute The Music Game by MUSIC GAMES INTERNATIONAL

Based on Mozart's incomparable masterpiece, this CD-ROM is an exceptional introduction to music in general and to the life and work of the great composer. In the Magic Flute Music Game, children meet Mozart when he is just a boy. Wolfie, as he was known, falls asleep and dreams the fantastic story of "The Magic Flute" opera. Players join Wolfie inside his dream to participate in the story of the Queen of the Night stealing the Sun. Throughout their travels, kids are treated to beautiful sights to go with the rich, orchestral sounds. Scenery as well as game settings are rendered in lush, watercolor-washed animation, a perfect accompaniment to the otherworldly escapade, creating an unforgettable and one-of-a-kind musical experience kids will want to revisit again and again. A winner of The Parents' Choice Gold Award, Parenting Magazine's Software of the Year Award, Instructor Magazine's Teacher Raves Award and many others, The Magic Flute Music Game features different games, music puzzles and riddles, an animated encyclopedia of musical instruments, Mozart's biography, music trivia and more. 11/29/2005



I Love You Like Crazy Cakes by SCHOLASTIC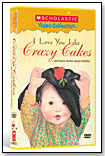 A compilation of stories about families, this DVD includes a bonus story, "Uncle Elephant." Other stories include "I Love You Like Crazy Cakes," based on the author's arduous trip to China to adopt a baby girl, and narrated by Mia Farrow; "Three Cheers for Catherine the Great," in which a young girl helps her feisty Russian grandmother learn English; and "Five creatures," a charming story of two cats and three humans that live in a little girl's house. The DVD is 62 minutes. There is also a 340-minute VHS available for $9.95. 1/4/2006 (MSRP: $14.95; Age: 4 to 10)



Stinky Shoe — Get Active at Camp by A.L.L. FOR KIDS INC.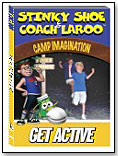 "Get Active at Camp Imagination" is part of a Stinky Shoe and Coach LaRoo series that includes "The Fundamentals of Soccer" and "The Fundamentals of Baseball." All titles feature live action footage with fun and humor added in via the animated characters, Stinky Shoe & Coach LaRoo. The titles have been received with handsome reviews including Dr. Toy, Family Review Center, iParenting, Parents Choice and KIDS First!. A VHS tape is available for $13.95. 1/4/2006 (MSRP: $17.95; Age: 3 and Up)



Stranger Safety by THE SAFE SIDE, LLC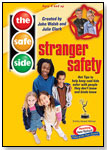 Julie Clark, founder of The Baby Einstein Company, and John Walsh, host of America's Most Wanted, have created The Safe Side to give parents simple, fun and interesting ways to discuss difficult topics with their children. Stranger Safety is a laugh-out-loud video that kids will love watching again and again. As they watch, important safety tips are presented by Safe Side Superchick, the zany lead character, in ways kids can understand and remember. Following The Safe Side credo – Smart. Cool. Safe. – children are empowered to make good decisions in potentially harmful situations. The Safe Side creative team includes Julie, John, production members from the Spy Kids movies and an upbeat, danceable theme song by Gary Greene of Hootie and the Blowfish, all of whom are parents of young children. It's also available on VHS. READ MOM REVIEW 1/4/2006 (MSRP: $12.98; Age: 5 to 10)



My Baby Can Talk - Sharing Signs by BABY HANDS PRODUCTIONS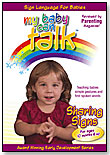 Ideal for ages 10 months and up, this video series of award winning DVDs teaches babies to communicate before they can speak using sign language, reducing frustration and creating a special bond that is so important for healthy child development. Set to inspiring classical music and designed to encourage interaction, "My Baby Can Talk – Sharing Signs" takes babies and their parents on an inspiring discovery of 28 words and signs. The program features beautiful real world images, delightful puppet shows, colorful toys in motion and babies communicating with simple gestures. This would appeal to specialty retailers since using sign language with hearing babies is one of the hottest parenting trends today and the "My Baby Can Talk" series is currently the most popular program. It is ideal for children ages 10 to 36 months.

"Parents are able to verify that their pre-verbal babies are actually learning language…because their babies begin communicating with simple gestures," Kathleen Waidhofer of Baby Hands Productions told TDmonthly. The product was named one of the 100 Best Children's Products of 2006 by Dr. Toy.
1/5/2006 (MSRP: $19.95; Age: 1 to 3)



Mom & Tot Workout by KIDDIE VILLAGE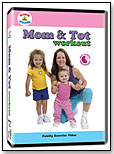 This fitness DVD for moms and tots gives the parent a challenging workout that tones and strengthens. Kids can go at their own speed along with mom. Everyone loves the special playtime for babies and toddlers, and it's safe for pregnant and new moms. 1/5/2006 (MSRP: $14.95; Age: All Ages)



Every Day Is a Birthday by BUMBLIN´ BEE RECORDS


Award-winning independent children's recording artist and "From Good Homes" member Brady Rymer exuberantly celebrates the playground that is childhood in "Every Day Is a Birthday." Rocking out in undiluted fun, with a dozen contrasting grooves supported by Rymer's guitar playing, vocals, precision backup singers, the disk is pure Brady Rymer at his joyful best. Presenting some big ideas about love of community and shared experiences, the CD manages to also honor the natural ebullience and creativity of children. This CD follows Brady's multiple award-winning 2004 release, "I Found It!" which was described by the Chicago Tribune's Monica Eng as "one of the finest new kid rock CDs I've heard this year." "Every Day Is A Birthday" is due out in February 2006. 1/10/2006 (MSRP: $15.00)



The Magic of Mozart by CASABLANCA KIDS INC.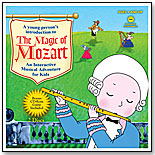 The Magic of Mozart is a fun, creative and educational way to introduce children to the works of Mozart, who turns 250 this year. The 2 disk set contains a CD Rom packed with entertaining games and a CD of some of Mozart's best known works such as Eine Kleine Nachtmusik, Symphony No 40 and Piano Concerto No 21. Users will enhance their memory, listening and thinking skills while they delight in playing the innovative music games. Awards include iParenting Media Award 2006 Excellent Products Call and Teacher's Choice Family Award, 2006. 1/11/2006 (MSRP: $9.98; Age: 4 and Up)



Magical Nature Journey by KNOWING AND GROWING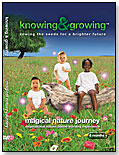 Inspired by perhaps the wisest parent of all - Mother Nature - the "Magical Nature Journey" DVD is a gentle, soothing 100% nature-based learning experience for young children 6 months - 3 years. The main film is a structured, guided tour from the mountain tops to beneath the ocean waves. Along the way, little ones enjoy a wealth of exciting close encounters with animals, birds, fish, insects and plant
life. Also included are 3 bonus feature programs devoted to language and speech development, numbers and counting skills and color recognition. Bi-lingual: full English and Spanish language viewing options. There's a narration-off option for active parent and teacher participation. The 97-minute DVD is filmed throughout the natural wonderland of New Zealand. Book, Audio CD and Box Set available soon. 12/7/2004 (MSRP: $19.95)



DeskTop Toys - iRod by YUMMY MEDIA INC.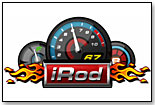 "Floating" outside the web browser, 3-D animated desktop toys can come as vehicles, figures or devices, and unlike other "flat" 2-D desktop characters, they can be interacted with, customized and accessorized. They also provide short bursts of entertainment while enabling businesses to wrap a core brand message into a fun and interactive format — all on a targeted user's desktop. iRod is 3-D animated, customizable and sits outside your web browser. It requires the current version of DirectX. 1/20/2006



---
---


Copyright © 2021 TDmonthly®, a division of TOYDIRECTORY.com®, Inc.