November 29, 2023

November 2006 | Vol. V - No. 11

---
Sugar and Spice No More!
Tween Girls Want More Than Girlie Stuff
Arts and crafts sell well to tween girls. Jewelry, too. But the biggest boost in sales recently, according to the retailers and manufacturers interviewed by

TD

monthly Magazine, is in non-girlie items for the tweenettes: science, action figures, technology and electronics.

Get Techy

Adriaan Smit of Alight Technologies LLC (ToyDirectory) pointed out that many "'techy' kinds of products that are traditionally only marketed to boys" are being refocused on both genders.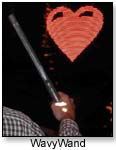 Alight's WavyWand is one item that crosses the traditional boys-versus-girls divide. Adriaan continues: "Boys love the toy but we are finding that tween girls will play with it much longer than the boys would. The tween girls are also much more apt at making use of all the programmability of it."

Why this trend?

Go Gross

Kate Tanner, owner of the Kidstop Toy & Book Store in Scottsdale, Ariz., thinks that "little girls have it easier than boys to cross over the traditional boundaries. The girls are getting interested in bugs, science and technology."

Betty Quigley, manager of Grandrabbits Toy Shoppe in Superior, Colo., concurs: "Slimy science is now appealing to girls as well (make your own snow, grow your own worms)."

Alicia Borley of DuneCraft Inc. (ToyDirectory) explained that, "We actually sell a lot of snow to girls. We do think that girls are switching over to the science realm and buying less 'girlie' products. The Gothic Garden, Space Sand and the Dinosaur Kits are our best-selling products for girls right now, along with the Super Snow."

Boot Barbie

An interesting addition to tween-girl likes is collectible action figures. Previously a boys-only, girls-keep-out arena, the rise of the Xmen (with female superheroes) has started an upswing that bridges the gap from dolls to more articulated things.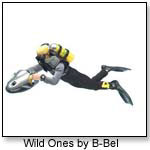 Sheri Stein, director of marketing for B-Bel Inc., pointed out that girls love their Wild Ones Adventure Crew "even though our primary target is boys." It's partly because these action figures take part in "different extreme sports — nonviolent ones, such as rock climbing and mountain boarding" rather than classic shoot-'em-ups.

Tween girls' tastes are changing ... or it's simply more acceptable for them to like gender-nonspecific things. Maybe it's a combination of both, but right now, for tween girls, look to more than sugar and spice: look to science and action.

Below are some of the products mentioned by the manufacturers and retailers:
WavyWand by ALIGHT TECHNOLOGIES LLC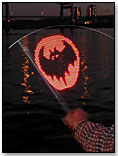 Simply wave a WavyWand and watch bright text messages, pictures and animations appear in mid-air. The toy comes with several pre-programmed images and messages, or kids can create their own using the free software. The WavyWand has a built-in flashlight and includes batteries. The WavyWand is suited to myriad activities, such as sporting events, concerts and festivals. It is available with displays in red, orange, yellow and green. 12/15/2005 (MSRP: $30.00)



Solar Beads by DUNECRAFT INC.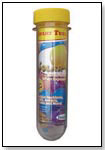 It's amazing how these beads completely change color in the sun, as if by some solar magic. Accompanying educational materials describe myriad cool project and experiment ideas. The Jumbo Test Tube contains a deluxe assortment of six colors that can change color more than 5,000 times, so that the Solar Beads can be used over and over again. 9/13/2006 (MSRP: $7.99; Age: 6 and Up)



---
---


Copyright © 2023 TDmonthly®, a division of TOYDIRECTORY.com®, Inc.