March 2, 2021

January 2007 | Vol. VI - No. 1


TDmonthly's January Staff Picks
New Things for 2007
Every month,

TD

monthly staff evaluate the toys that pass through our hands and pages, searching for things with a new or unusual twist for specialty toy store owners. This month, we fell for an asthma-free bear puppet, uniquely colored wooden blocks and a spy video car. Please let us know if these toys work for you!
123 Doudou Bear by KALOO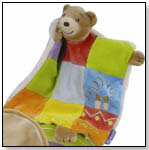 This security blanket and finger puppet in one makes a cuddly 8" square, perfect for baby's hands and easy to pack. A Lilirose Velour Bear Doudou is also available. The product comes in a charming round gift box. In French, "doudou" means a blanket to wipe tears. "The softness, washability and unmistakable Kaloo look are what make all Kaloo products distinctive childhood favorites," Lisa Orman of KidStuff PR told TDmonthly. Launch date: October 2006. (

Watch Video) 12/1/2006 (MSRP: $18.00)



Asthma Friendly® Basset Hound by KIDS PREFERRED INC.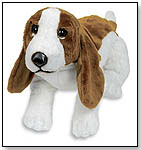 This soft and cuddly 13" canine is allergy tested and allows children to "cuddle with confidence." The asthma-friendly guidelines are as follows: Put the toy inside a freezer bag and place it in a 10-degree or colder freezer for 24 hours; then, machine wash cold (delicate cycle) and tumble dry low. This process should be repeated every four weeks. (

Watch Video) 12/5/2006 (MSRP: $5.00)



Fruits Rattles by BLABLA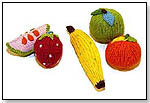 This set of five rattles is made of 100 percent cotton and was hand knit in Peru. It features an apple, an orange, a strawberry, a watermelon and a pear. A Veggies set is also available. Launch date: January 2006. (

Watch Video) 12/5/2006 (MSRP: $28.00; Age: 0 to 2)



Junior Electric Guitar by HOHNER



Rock out with Rockwood's junior electric guitar package. Everything included to get started. This 30" long appropriately scaled electric guitar comes with a battery-powered mini-amp, pitch pipe for tuning, strap, cord and bag. It's available in black and red. 12/13/2006



Ministers Chess — Third Edition by CORINTHIAN GAMES LTD.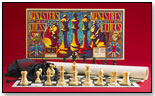 In this game invented by Michael J. Corinthios, Ph.D., two Queens re-named "Ministers" flank the King, establishing symmetry and thereby correcting an anomaly of the structure of chess. A 9x9 folding board and nine pawns per player add space and power, and a conventional 8x8 pattern is on the back side. This 3rd edition includes tournament-sized plastic pieces plus a vinyl roll-up board (19.5" x 19.5") and cloth bag (12" x 7"). "Chess variants have come and gone. This variant is distinguished by its utmost respect for chess. This game constitutes the least deviation … the only change being the perfection of symmetry," Dr. Corinthios told TDmonthly. Launch date: November 17, 2006. 12/12/2006 (MSRP: $29.99; Age: 7 and Up)



Zogo Skateboard by ACT INTERNATIONAL CORPORATION

This is the world's first skateboard with a patent-pending propulsion system. With this simple and easy-to-operate skateboard, the Zogo rider just sits or stands on the board and pulls up on the ropes to make Zogo go. A pivoting caster assembly in the front makes it easy to turn simply by putting more weight on the left or right foot. It does not only bring the zooming fun, but also provides kids with plenty of exercise, especially for the upper body, and improves balance and coordination. Three colors are available: red, blue and green. Kids will like its racecar-like look. This model is a limited edition with only 1000 units available. Inventor Hong Prodnuk told TDmonthly that her young daughter "loves it so much and can also sit down and pull the ropes. [It's] just very good for the beginners." Launch date: March 2007. (

Watch Video) 12/12/2006 (MSRP: $99.00; Age: 5 and Up)



Colored Building Blocks – 50 Pieces by BRIO CORPORATION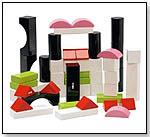 This new line of assorted building blocks features red, green, pink, black and white blocks for creative play. The small-scale blocks are perfect for young hands. 12/11/2006 (Age: 2 to 6)



Emperor Penguin With Baby by SAFARI LTD.®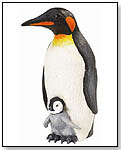 Safari Ltd introduces a new edition to the stunning Incredible Creatures Series, which has more than 45 different replicas. This hand-painted, phthalate-free Emperor Penguin with Baby depicts how the father penguin cares for the young after birth. Our Incredible Creatures series will ignite the imagination and stimulate the curiosity of every child. The Penguin is soft to the touch for added realism and includes 5-language educational information. Replica size: 3.15" L x 4.5" H. Launch date: January 2007. 12/11/2006 (MSRP: $6.00; Age: 3 and Up)



Healing Garden by DUNECRAFT INC.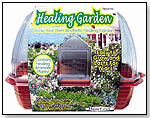 Children and adults can grow their own Healing Garden with three powerful healing plants, aloe, hyssop and eucalyptus, decorative sensory stones, and more. The plants were chosen for their healing properties and aesthetic beauty, as well as for their ease of growth. The Healing Garden is a new addition to DuneCraft's Windowsill Greenhouse line. The all-inclusive greenhouse contains three color seed packets, a planting and drainage mixture and instructions. 12/5/2006 (MSRP: $14.99; Age: 4 and Up)



BAB Security Blanky Puppet by KIDS PREFERRED INC.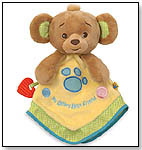 This incredibly soft plush toy can be used as a puppet or a little friend for snuggling. The bear's clothing reads, "My Beary Best Friend." (

Watch Video) 12/14/2006 (MSRP: $5.00)



Xeko Pals by MATTER GROUP LLC



Hairy is the star of Xeko Mission: Madagascar, the award-winning animal trading card game. This 5" hairy-eared dwarf lemur from Madagascar is made from earth-friendly organic cotton and soy-based fabric, features an 8" tail, and is roughly the size of a real hairy-eared dwarf lemur, one of the most endangered lemurs in the world. The Xeko Pals line of quality plush toys is designed to delight toy lovers while raising awareness of endangered species and raising money for global conservation efforts. Hairy is "the 'green' gift of the year!" Mark Gross, director of marketing for Matter Group, told TDmonthly. Launch date: February 12, 2007. (

Watch Video) 12/8/2006 (MSRP: $16.99; Age: 3 and Up)



Ark Playhouse by NORTH AMERICAN BEAR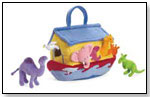 Peek-a-boo windows reveal cuddly plush animals inside the Ark Playhouse. Soft velboa plush animals are removable for individual play. It's designed in unisex colors with a carry handle. 12/8/2006 (Age: 1 and Up)



Spy Video Car by WILD PLANET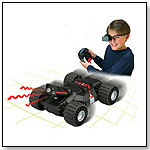 The first remote-controlled video camera toy directs the Spy Video Car with infrared night vision and headset display and films in real-time video. It works up to 75' away. 12/7/2006 (Age: 8 and Up)



Disney Fairies Pixie Hollow Home Tree Playset by PLAYMATES TOYS INC.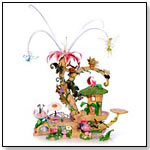 With a clap of their hands, little girls activate the spinning Fairy-go-Round on the treetop for up to four fairies. An exclusive Tinker Bell Fairy is included. 12/7/2006 (Age: 6 and Up)



First Picture Spanish by USBORNE PUBLISHING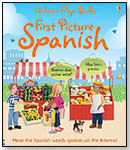 This illustrated title features lift-up flaps with Spanish phrases that reveal translations. The book received a 2007 Oppenheim Toy Portfolio Platinum Award. 12/6/2006 (MSRP: $14.99; Age: 2 and Up)



Amazing Baby Soft Book by KIDS PREFERRED INC.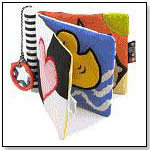 This fabric book features various shapes and textures for little ones to explore. It is a 2007 Oppenheim Toy Portfolio Platinum Award Winner. 12/6/2006 (MSRP: $12.00)



Papo Phantom Ghost Ship by HOTALING IMPORTS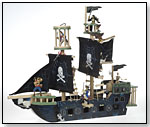 The Phantom Ghost Ship from Le Toy Van looks like an authentic pirate ship, but also features a spooky skeleton and spider web design. With glow-in-the-dark skeleton fabric sails, it sets sail with two masts, rope ladders, two removable jail cages, a prison, a working anchor and an opening stern for greater play value. The wooden, durable Phantom Ghost Ship holds so many ghostly pretend-play details that kids will sail off into some spooky and great imaginative play. Launch date: May 1, 2006. 12/6/2006 (MSRP: $89.99; Age: 3 and Up)



Gronk Plush by FAUX PAW PRODUCTIONS INC.

This fuzzy collection will have other plush toys green with envy. Large Plush (MSRP): $24.99; Beanie Plush (MSRP): $9.99; Key fob (MSRP): $5.99. (

Watch Video) 12/4/2006



---
---


Copyright © 2021 TDmonthly®, a division of TOYDIRECTORY.com®, Inc.