September 26, 2020

March 2007 | Vol. VI - No. 3


Specialty Stores Share Toy Fair Favs
German Design and "Missmatched" Accessories Have Retailers Talking
TD

monthly Magazine spoke with specialty retailers during and after Toy Fair to find out which toys they liked the most. Here are some of the products they told us about:

To see the Top-10 Specialty Toys at Toy Fair, click here.
Yackle Ball by TTALF "TOYS" CORPORATION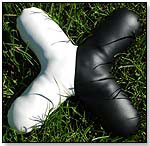 This X-shaped ball flies farther than a football but it's soft so it won't hurt the kid catching it. The Yackle Ball comes with many fun and stimulating games to encourage outdoor play. It is available in 10 colors. CEO Patricia Littwin of Ttalf Corporation chose to manufacturer the original Yackle in the United States, and automation within a 10,000 sq. ft. North Carolinian facility allows production at only 10 cents more per ball than was quoted in China, she said. "We like the Yackle Balls by Ttalf," Owner Linda Angel of Kidoodles Toys in Norman, Okla., told TDmonthly upon her return from Toy Fair 2007. Awards: TDmonthly Innovations 2007. Launch date: June 1, 2006.
Where to Buy: Rocking Horse Toy Store; LB Toys; Escapade Direct (

Watch Video) 1/11/2007 (Age: 5 and Up)



RipStik Caster Board by RAZOR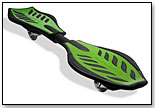 This sports board blends the anatomy of both surfing and snowboarding with an innovative and fun design. It features a cutting-edge kick tail and raised nose, plastic end platforms that rotate independently and are connected by a metal torsion bar for sharp turns and precision moves, polyurethane wheels and traction pads. It is available in red, blue, green, silver and pink, and each comes with an instructional "How to Ride" DVD.
— "The best thing [at Toy Fair] was the new Razor skateboard," Manager Christi Johnson of Magic Box in New Orleans told TDmonthly. "There are twist bars in the middle so you can twist and turn. It's really fun." 2/28/2007 (MSRP: $129.99; Age: 8 and Up)



Do Art – Faces & Features: Portraits Made Easy by CREATIVITY FOR KIDS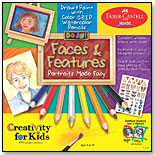 This kit makes drawing portraits and personalities easy. Children and teens can trace and carbon copy photos of friends and family, and then use Color GRIP watercolor pencils to paint portraits on sand textured paper and velvet. They can try realistic, cartoon and Picasso styles, and then frame and display their artwork on a wooden easel.
— Julie Vaughn, assistant manager of The Village Toy Shop in North Easton, Ma, told TDmonthly that Creativity for Kids had "a lot of great new kits" at Toy Fair 2007. 2/28/2007 (MSRP: $15.99; Age: 9 and Up)



Inside/Outside Puzzle - Stegosaurus by THE STRAIGHT EDGE INC.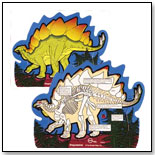 These frame tray die-cut puzzles typically measure 11" x 14" and are made of sturdy 1/4" board. Printed underneath the puzzle on the tray is a colorful cross section that illustrates and explains how things work. Captions are clearly written for first readers. Inside/Outside Puzzles have received awards from the Oppenheim Toy Portfolio, Parents' Choice, Dr. Toy, The National Parenting Center and Teachers' Choice. "Each puzzle … has clearly written captions to explain the sectional view printed on the tray and under the top layer. A 3- to 5-year-old will learn, for instance, that the brain of the Stegosaurus was very small," Amy Kallman Epstein of The Straight Edge Inc. told TDmonthly.
— Catherine Kleszczewski, president of Music in the Parlour in New York, said she really liked this and other Straight Edge puzzles at Toy Fair. "I know my son would love it," she said. 2/28/2007 (MSRP: $8.99; Age: 3 to 5)



Indoor Magic Boomerang by WICKED VISION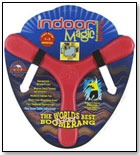 Indoor Magic, the world's best indoor boomerang, is a very short-range foam boomerang that is easy to throw and catch. It is made from soft foam and is perfect for throwing around offices, bedrooms or the classroom. It comes in red, blue and yellow and has a flight range of 1 to 3 meters.
— Owner Linda Angel of Kidoodles Toys in Norman, Okla., told TDmonthly she liked Wicked Vision's boomerangs and flash balls at Toy Fair 2007. 2/28/2007 (Age: 3 and Up)



ZOOB Jr. by INFINITOY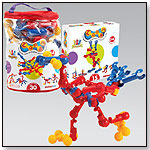 ZOOB Jr. features soft pieces that bend, snap together snugly and move. Both sets (15- and 30-piece) feature larger pieces in three basic shapes that are simple to use. Softer, more flexible pieces make connections easier and the larger scale results in giant creations. "ZOOB Jr. brings its unique and dynamic building characteristics to a younger audience. Now toddlers and preschoolers can also enjoy and benefit from ZOOB's Mind-Building Construction System," Greg McVey of Infinitoy told TDmonthly. The 30-piece set has a suggested retail price of $24.99. Launch date: October 2007.
— Terry Myers of Kaleidoscope Toys in Round Rock, Texas, told TDmonthly ZOOB Jr. was one of the best toys at Toy Fair 2007.
— A top pick, retailer Kate Tanner, owner of Kidstop Toys, informed TDmonthly at Toy Fair 2010. (

Watch Video) 2/28/2007 (MSRP: $14.99; Age: 3 to 5)



Cash Register With Calculator by ESTIA HOLZSPIELWAREN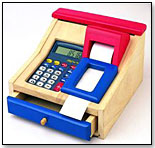 This wooden cash register includes a battery-operated calculator and a built-in paper roll. The genuine working calculator enables little vendors to play more realistically with their grocery shops. Children learn to utilize basic mathematic functions. The paper roll is fixed and can be manually written. The product is simply constructed and of unique design. Launch date: February 2007.
— "I was really pleased to find some German wooden toy lines [at Toy Fair 2007]. One of them was called Estia Holzspielwaren," Manager Sarah Green of Kids at Heart in Portland, Ore., told TDmonthly. 2/28/2007 (MSRP: $34.50; Age: 3 to 12)



ZipBin® Country Stable Play Set by NEAT-OH! INTERNATIONAL LLC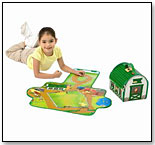 This soft-sided, horse stable-shaped and -decorated carrying case converts to an entire horse farm playscape with a barn, stable, corral and riding paddock. Gerry Linda, director of marketing at Neat-Oh! told TDmonthly, "We're beginning to sense a movement toward branded/licensed accessories and toys in playsets, driven more by manufacturers than by consumers or the trade. However, we are also seeing higher-quality toys and accessories being incorporated into playsets ... and this demand is coming from consumers. Either way, playsets are taking on a more important role." Launch date: February 2007. This product was previously catalogued under the name ZipBin® Softie™ Country Stable (changed January 2009).
— Georgia Wampler of The Learning Station in Newark, Del., called ZipBins "very, very clever" while at Toy Fair 2007. "They can be used in a lot of different ways. We were excited about the good price point," she said. (

Watch Video) 2/28/2007 (MSRP: $19.99; Age: 3 to 8)



Squawkers McCaw Furreal Friends Parrot by HASBRO INC.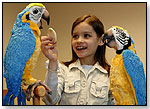 Cover the cage: Real parrots will develop an inferiority complex when they see this new interactive toy. Squawkers not only repeats the words it hears, but responds when kids touch it and even dances! ... All without losing its feathers. Launch date: Fall 2007.
— At Toy Fair 2007, "there was a talking parrot by Hasbro Tiger Electronics that was pretty cool," Shanna Frieling, owner of Giggles Toys & More in Bozeman, Mt., told TDmonthly. 2/9/2007 (MSRP: $69.99; Age: 4 and Up)



My First Airplane Kit by SCIENTIFIC EXPLORER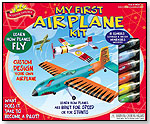 How do airplanes fly in the sky? With My First Airplane Kit, children can learn all about flight. They can build and paint easy-to-make airplanes with pens, and then watch their custom aircraft soar through the sky. Next, using their planes and other components, they can conduct experiments to learn about gravity, lift, drag and thrust, the forces involved in flight. This kit "tailors the fascinating world of flight to the young child. Not only can you build, paint and decorate planes — but you can also use these planes to conduct experiments," Susan Rives at Scientific Explorer told TDmonthly. Launch date: May 2007.
— Idanna Smith, owner of Juggles in Wakefield, R.I., cited My First Airplane as one of the best toys at Toy Fair 2007.
— Scientific Explorer experiments do well, Owner Fred Rosenberg of On the Park in Kingwood, Texas, told TDmonthly in spring 2007.
— Scientific Explorer is one of "the most accommodating companies that I have dealt with," Joshua Grindstaff of Education Station in Coldwater, Mich., told TDmonthly in spring 2007. "They … allow for a very small minimum order, and the quantities that you have to buy of each item are reasonable."
THIS PRODUCT IS NO LONGER AVAILABLE 2/28/2007 (MSRP: $19.99; Age: 4 and Up)



Deluxe Magic Set by MELISSA & DOUG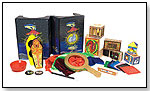 The Deluxe Magic Set is unlikely to disappear from the hearts and minds of budding magicians. Providing a comprehensive play experience, the Magic Set comes with 54 pieces in a wooden chest that doubles as a magic table with a secret compartment. It includes instructions to perform standard and new tricks alike. The set is 14" x 9.5" x 3.75" in dimension, but the social, presentation and motor skills it helps kids develop might be boundless.
— "We have tons of Melissa & Doug...they have some wooden magic sets that have done great. Anything magic sells," said Bill Rayment, co-owner of Toy Crossing in Harbor Beach, Mich.
— Idanna Smith, owner of Juggles in Wakefield, R.I., said she liked Melissa & Doug's new magic kits at Toy Fair 2007. 2/19/2007 (MSRP: $29.95; Age: 8 and Up)



Elite Fleet R/C Hyperflyer Stunt Plane by KID GALAXY INC.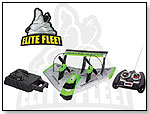 The sleek silver and green, dual-winged Hyper Flyer is a radio-controlled stunt plane that can perform amazing aerial stunts including loops and barrel rolls. The plane can dive, roll and spin, and take off from the ground. It can perform touch-and-go stunts for fast land-to-air take off. With its state-of-the-art charger, the Hyper Flyer is ready for aerial action in just five minutes. It is constructed from virtually indestructible EPP foam. This product is a 2007 Creative Child Toy of the Year Award winner.
— "All of the new items from Kid Galaxy were great," Idanna Smith, owner of Juggles in Wakefield, R.I., told TDmonthly about Toy Fair 2007. (

Watch Video) 2/27/2007 (MSRP: $69.99; Age: 8 and Up)



DbD Snap Bags by THE PENCIL GRIP INC.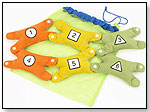 These six linking beanbags weigh 8 oz. each and provide endless game possibilities. Throwing and catching are made easy with two Snap Bags linked together. They create a calming presence when all six are attached and used as a shoulder or lap weight, and open a new world of gross-motor, fine-motor and social skill game opportunities. Ideal for children with autism or other sensory or learning disabilities, they introduce colors, numbers and shapes, and are great for sorting and matching. Snap Bags are durable and spot washable, come in a drawstring bag for storage, and are accompanied by a booklet that introduces several play options. Launch date: Mid March 2007.
— "Pencil Grip is the first company I've seen that is doing toys 'engaging children' with autism," David Hesel, owner of Concord Toy Shop in Concord, Ma., told TDmonthly. He purchased products in the DbD line at Toy Fair 2007. 2/23/2007 (MSRP: $25.00; Age: 2 and Up)



---
---


Copyright © 2020 TDmonthly®, a division of TOYDIRECTORY.com®, Inc.