May 11, 2021

October 2007 | Vol. VI - No. 10

---
TDmonthly's Top-10 Most-Wanted Collectible Toys
Plush Friends Step Out in Front
With additional reporting by regional correspondents Virginia Davis, Terri Hughes-Lazzell, Christine Lebednik and Brenda Ruggiero

Not surprisingly, Webkinz leads the pack in yet another toy category. This time, according to 32 retailers who spoke to

TD

monthly Magazine, it's a customer-favorite collectible. Knights take their stand with offerings from Papo and Playmobil, and Ty adds NASCAR zing to the Beanie Babies line. Siku and Norscot aren't far behind with their durable construction die-cast collectibles. See what else is selling in Kids Eager to "Adopt" Collectibles.

Here's what specialty customers are collecting:
Lil'Kinz Gorilla by GANZ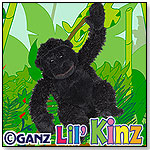 To help meet the demand for Webkinz sweeping the continent, Ganz has come out with a new line of Lil'Kinz. Like their larger counterparts, Lil'Kinz characters come with their own codes that are revealed after purchase. Kids adopt the little guys as their own and take them into an online world of fun and KinzKash. Kids can now make Lil'Kinz Gorilla their best buddy, play some games at the Arcade and stop by the W shop to pick up a bowl of crunch shoots n' roots. The Gorilla is 6" long.
— "It's really going to be interesting because we've carried Webkinz for a couple of years and they were really slow and hard to move. But then, just this year, the popularity has gotten crazy and everybody has been coming in and asking for them. Nobody has them or they can't find the ones they want. I just got in a major shipment," said Mary Duncan, manager of Tinkerz Toy Shop in Coeur d'Alene, Idaho.
— About a quarter of the 62 retailers TDmonthly spoke with in spring 2007 said Webkinz were the hottest selling plush in their stores. When asked to provide monthly sales figures for Webkinz, retailers told TDmonthly they sold hundreds — sometimes thousands — of units per month, or simply couldn't keep up with the demand.
— Seven of 32 retailers told TDmonthly in summer 2007 that Webkinz are the best-selling collectibles in their stores. 6/26/2007 (MSRP: $10.00; Age: 3 and Up)



Papo King of Knights Red by HOTALING IMPORTS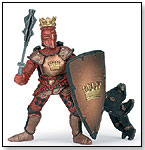 Papo is proud to introduce its new line of Weapon Master for 2007. The hand-painted King of Knights is just one of 10 in the series. For added play value, each of the Weapon Master Knights can ride a horse and stand on its own.
— Shirley Reilly, owner of Let's Play in Hillsboro, Ore., discussed with TDmonthly the upcoming 2007 Christmas season, noting that Papo Knights will be big with little boys.
— "Papo has truly outdone themselves creating one of the most detailed knights on the market," said Brian Shackleton, operations manager for Hotaling Imports, the toy's U.S. distributor.
— Ask retailers' advice for how to sell to boys and Papo Knights ride to the rescue again and again, no matter what the season. They've been on three TDmonthly Top-10 Most-Wanted Toys lists over the last year, which is why they've been named a TDmonthly Top Seller 2007.
Where to Buy: Really Great Toys 6/7/2007 (MSRP: $5.49; Age: 3 and Up)



Beanie Babies - NASCAR BEARS (Complete Set of 22) by TY INC.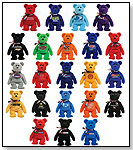 Ready, set, go! As part of the Beanie Babies NASCAR collection, racing heroes such as Jeff Gordon, Jimmie Johnson, Kyle Busch and Tony Stewart each have an 8" bear with their sponsor logo embroidered on the front and their name, number and autograph embroidered on the back. The bears make the perfect gift for any racing fan. Kids and collectors can get them all. Each NASCAR bear comes with mint tags.
— "We picked up some more of the Ty Beanie Babies. There are 22 new NASCAR versions out there now," said David Campbell, owner of Amazing Toys in Great Falls, Mont., when asked about collectibles in his store.
— Two of 32 retailers said that Beanie Babies are among the best-selling collectibles in their stores. In summer 2007 they said they sold between 50 and 150 Beanie babies per month, depending on how many new versions Ty released.
— "What makes our NASCAR Beanie Babies unique is the power of the brands behind them. Ty Beanie Babies bring unsurpassed quality and affordability in an adorable package, while NASCAR is considered a top brand in professional sports today," said Dana Scott-Turkovich, marketing manager for Ty Inc. 8/20/2007 (MSRP: $159.99)



Shining Stars - Snowy Owl by RUSS BERRIE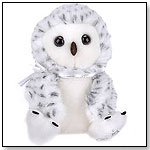 The White Snowy Owl is a cute and precious addition to Russ Berrie's Shining Stars lineup of collectible plush dolls. When kids purchase a Shining Stars friend, they can log onto the Shining Stars website and use the secret code inside the plush's hangtag to register and name a star with the International Star Registry. Children can print a star certificate that gives the exact location of the star. The site also offers fun games and activities.
― When the Webkinz crunch hit and retailers were left Cheeky-Dog-less for Easter, savvy store-owners picked up the slack by turning their little Webkinz fanatics into Shining Stars lovers. Steady sales since have earned Shining Stars a TDmonthly Top Seller 2007 award.
— Three Sisters sold 400 Shining Stars dolls between April and July of 2007. The toys also did well during Easter 2007 for The Treasured Child in La Grange, Ky. Other retailers have reported more lukewarm sales.
— "Unlike some other Web-play plush, only Shining Stars comes with a secret code that opens up a world of Web adventure, allows collectors to get their very own star in the constellation of their choice, and helps the Starlight Starbright Children's Foundation through the donation of 'glow points,'" said Stephanie Araujo, marketing coordinator for Russ Berrie. (

Watch Video) 8/20/2007 (MSRP: $18.95)



Silky Sullivan by HAGEN-RENAKER INC.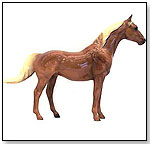 Part of Hagen-Renaker's new miniature lineup for 2007, 2.75"-high Silky Sullivan is a classic figurine designed by renowned sculptress Maureen Love. First issued from 1962 to 1971, Silky Sullivan has been reissued for 2007 in memory of Love, who recently passed away.
— Hagen-Renaker figurines were cited among the top-selling collectible items in the store of Lisa Bennett, owner of Peacock Feather in Needham, Mass.
— Bennett told TDmonthly in summer 2007 that she sells about 60 to 70 units a month of the line's collectible items.
— Cynthia Phillips Strinich, owner of Phillip's Toy Mart in Nashville, Tenn., told TDmonthly in a Summer 2012 survey that Hagen-Renaker glass animals were among her best selling collectible items. (

Watch Video) 8/20/2007 (MSRP: $10.00)



Male Dalmatian by SCHLEICH NORTH AMERICA, INC.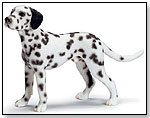 Made in Germany, this 1:12-scale dog is meticulously hand painted. All Schleich dog figurines are developed through a very thorough process, and the resulting figurines are realistic and detailed.
"The Schleich little animals — little kids collect all of them," shared Dalene Lockhart, owner of Toy Town in Casper, Wyo. I would say we sell at least 100 a month.
James Burdette, owner of LB Toys in Media, Pa., estimates he sells between 60 and 80 Schleich figurines per month.
— "Any child would love this durable Dalmatian toy figurine," said Katherine MacLean, sales and marketing coordinator for Schleich, after explaining to TDmonthly the extensive process the company's dog figurines go through before being released to the public. 8/20/2007 (MSRP: $3.25; Age: 3 and Up)



Castle Super Set by PLAYMOBIL INC.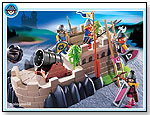 The Castle Super Set is a fort with a dungeon and shooting cannon. The set also features four knight figurines, a scaling ladder, a castle flag and decorations. The array of weapons includes battle axes, bows with arrows and swords, accompanied by a selection of three shields with stylistic emblems. It's a full arsenal defending a mighty fort.
— "Playmobil: the knights and pirates — I sell lots of those. Kids actually collect the Playmobil and try to get every one in a category, and then a new category will come along," said Shirley Reilly, owner of Let's Play in Hillsboro, Ore., in summer 2007.
— "Altogether, I probably sell 50 units a month of Playmobil," Reilly added.
— "The Castle Superset is a Knight's fortress in a sleek carrying case. Equipped with four knights, a dungeon and a large shooting cannon, kids can pretend to be the guards of the fort," Michelle Winfrey of Playmobil told TDmonthly. 8/20/2007 (MSRP: $16.99; Age: 4 and Up)



Dump Truck by SIKU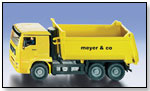 There's no stopping this big yellow dump truck from getting the job done. The front cab tilts forward just like the real thing, and the rear open-box bed can be hydraulically raised. Also, the rear door swings open to allow the cargo to be delivered as ordered. This dump truck is stylish, rugged and functional.
— Siku construction vehicles were cited as best-selling collectible items in the store of Isis Latham, owner of Sugar Snaps Kids in Nashua, N.H.
— Latham told TDmonthly in summer 2007 that the store sells about 40 units from the Siku line per month.
— Siku has been mentioned with increasing frequency by retailers talking to TDmonthly over the last year. 8/20/2007 (MSRP: $39.99; Age: 3 and Up)



Thomas & Friends: Sights & Sounds Lighthouse Bridge by LEARNING CURVE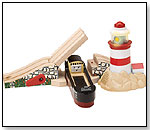 The Sights and Sounds Lighthouse Bridge is a must-have for any Thomas enthusiast. Kids can raise the drawbridge so boats can pass through below. It's also action-packed, featuring a working drawbridge, rotating lights, realistic wharf sounds and Bulstrode the Barge, a classic character on Sodor, as seen in the "Special Attraction" story. The Lighthouse Bridge comes with a 2" adapter track piece and requires two AA batteries.
— When asked about best-selling collectibles in summer 2007, Scott Loveless, owner of Toys That Teach in Bothell, Wash., replied, "Thomas Wooden Railway ... the railway cars and other various items in the line."
— Loveless told TDmonthly he sells about 30 Thomas items in any given month.
— "Made from real wood, the Lighthouse Bridge features a working drawbridge as well as realistic harbor lights and sounds. It also includes a track adaptor and the highly sought-after Bulstrode the Barge," said Laura Mares of Learning Curve. 8/20/2007 (MSRP: $42.95; Age: 3 and Up)



Norscot Scale Models - CatŪ 226 SkidSteer Loader with Work Tools by NORSCOT COLLECTIBLES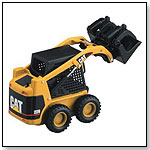 With the large "CAT" logo visible on the back of this 1:32 SkidSteer Loader, it's not hard for kids to imagine that they've got the real thing right in the palm of their hand. It comes with an interchangeable general purpose bucket, grapple and pallet forks. The rubber treaded wheels add to the realistic features of this well-made construction model. It measures 3" high and 4.25" long and weighs 11 oz.
— "My best-selling [collectible] is a little die-cast model, SkidSteer — like a Bobcat [loader]. Norscot is the manufacturer," said Russ Mailloux of Little Digger Toys in Methuen, Mass.
— Mailloux told TDmonthly in summer 2007 that he probably sells about 12 Norscot SkidSteer Loaders a month.
— Two of 32 retailers who spoke to TDmonthly said that construction die-cast models are the best-selling collectible items in their stores. 8/20/2007 (MSRP: $20.00; Age: 14 and Up)



---
---


Copyright © 2021 TDmonthly®, a division of TOYDIRECTORY.com®, Inc.