---
Kids Eager to "Adopt" Collectibles
Young Collectors Demand Interactivity
"I'm hoping to see a trend where people get items because they have a genuine passion for it." — David Campbell, Amazing Toys

With additional reporting by regional correspondents Virginia Davis, Dennis Furlan, Terri Hughes-Lazzell, Christine Lebednik and Brenda Ruggiero

According to a survey of 32 retailers, kids are eagerly building collections. Sixteen percent of the retailers polled by

TD

monthly Magazine sell 30 or more units of their most popular collectible a month, while nine percent reported selling 100 or more, and a full quarter said they either sell hundreds of their best sellers or are simply unable to keep up with demand (see TDmonthly's Top-10 Most-Wanted Collectible Toys).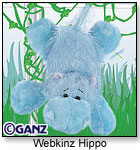 WHAT'S NEW(ISH)

Capitalizing on two recent trends — plush characters with online games, and fostering charity in kids — Matter Group hit retail stores in September with soy-based plush lemur based on its collectible card game, Xeko. New characters in Xeko's Eco-Pals line are scheduled for 2008, said PR rep for Matter Group, Lisa Orman.

Scott Loveless, owner of Toys That Teach in Bothell, Wash., told

TD

monthly that the Xeko cards already do well for him, even without fuzzy friends.

WHAT'S SELLING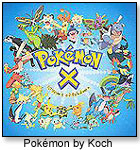 Similar to Ganz's wildfire Webkinz (see

TD

monthly's Top-10 Most-Wanted Collectibles), Zibbies from Play Visions uses a zany website that encourages collectors to "adopt" their newfound friends, solve puzzles and play games. Tina Benoit, operations manager and buyer for Kids Town in South Burlington, Vt., said these rubber-haired plush characters sell well in her store. Other plush & virutal combos that are being collected include Russ Berrie's Shining Stars and Ty's Ty Girlz.

Dalene Lockhart, owner of Toy Town in Casper, Wyo., told

TD

monthly that licensed collectibles continue strong, while items such as classic dinosaurs are selling less briskly.

"With kids watching DVDs today, licensed items never seem to die out anymore," she explained, noting that toys from the movie "Cars" move quickly.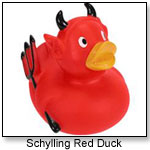 Julie Manning, owner of Two Boys Toys in Palmer, Mass., agreed, noting that Pokémon products sell well. And David Campbell, owner of Amazing Toys in Great Falls, Mont., told

TD

monthly that Star Wars toys are still popular.

But it's not just movie-licensed items that are hot. Mattel Hot Wheels is a classic seller for Campbell, who pointed out that "Mattel has been treating us specialty retailers well lately. They offer special pricing on quantity for little guys such as myself."

Sales at Toy Mill in Tiverton, R.I., are floating along with Rubber Duckies from Schylling, according to Owner Donna Sedgwick. "Pirates, devils, angels — that's what my customers [who are into] collecting want," she said.

WHAT'S COMING

Although traditional collectibles, such as pirates and knights by Schylling, Playmobil and Papo (see Top-10) are steady, more toys with a virtual component are likely on the way.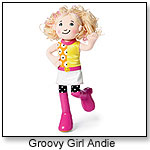 "I think Manhattan Toy will be the next company that will get on this bandwagon," the staff at Three Sisters in Springfield, Mass., told

TD

monthly. The company already appeals to traditional collectors with Groovy Girls, which are a strong seller at Kids Town and other stores.

Whatever comes next, "I'm hoping to see a trend where people get items because they have a genuine passion for it," Campbell remarked.

WHAT TO MAKE OF IT

Internet toys are hot, but young collectors aren't looking just for avatars. Today's picks are soft, lovable toys that get adopted rather than left on a shelf.







.

AD
---






.

AD
---






.

AD
---






This friendly-looking ladybug sprung from the imagination of author Stephen Cosgrove. Lily has a huge, welcoming smile and very stretchy, cool hair that can be strung out, tied up or twisted around. With the face of a cartoon character, Lily is sure to inspire a whole collection of Zibbies. Those who adopt Lily can look at the Zibbies website to learn more about her story and her extended Zibbies family.

.

AD
---






.

AD
---






This 1:18-scale die-cast SUV model is highly detailed.

.

AD
---






.

AD
---






Measuring 12" tall, there are eight different Star Wars characters available: C3-PO, Yoda, Darth Vader, R2-D2, General Grievous, Chewbacca, the Death Star and Emperor Palpatine. In addition, there are 20,000 limited edition designs featuring a metallic gold-plated C3-PO, a colored crystal version of Yoda and a sliver plated Darth Vader, each with eyes that light up. All Star Wars Giant Pez Dispensers feature authentic dialogue and the Star Wars theme song.

.

AD
---






.

AD
---






.

AD
---






This colorful turkey is ready for Thanksgiving. When kids purchase a Shining Stars friend, they can log onto the Shining Stars website and use the secret code inside the plush's hangtag to register and name a star with the International Star Registry. Children can print a star certificate that gives the exact location of the star, and the site also offers fun games and activities. Launch date: September 15, 2007.

.

AD
---






.

AD
---






.

AD
---






This 1:55-scale die-cast car is part of the Disney Pixar Cars Supercharged line. Launch date: June 2007.

.

AD
---






Kyle Busch, #05, was the youngest-ever pole winner in NASCAR's premier series, winning at 19 years old. After graduating with honors from Durango High School in Las Vegas in 2002, Busch pursued his passion for racing. Now, this collectible Beanie Baby lets collectors share in his passion for speed. This charming blue bear, like every other NASCAR Beanie Baby, has a sponsor's logo embroidered on the front. Kyle Busch's name and number, as well as his signature, are embroidered on the back. An official NASCAR ribbon is tied around the bear's neck.

.

AD
---






This 14" soft-sculpt doll is dressed in the latest trend-setting fashions that can be mixed and matched, and each Ty Girlz outfit comes with complementary accessories. The dolls have soft, realistic hair that can be easily combed and styled in numerous ways. Their clothes, hair and makeup are coordinated in monochromatic hues for a distinctive look, and the dolls are accompanied by a 3-D interactive virtual world. Launch date: July 2007.

.

AD
---






This 14" soft-sculpt doll is dressed in the latest trend-setting fashions that can be mixed and matched, and each Ty Girlz outfit comes with complementary accessories. The dolls have soft, realistic hair that can be easily combed and styled in numerous ways. Their clothes, hair and makeup are coordinated in monochromatic hues for a distinctive look, and the dolls are accompanied by a 3-D interactive virtual world. Launch date: July 2007.

.

AD
---






.

AD
---
THIS BANNER IS AN AD:
---
---