September 19, 2020

October 2007 | Vol. VI - No. 10


This Issue's Highlights
What to Read in October
Click on

TD

monthly Magazine's ToyTV newscast for a glimpse at this month's featured stories:


Click on the image above or

click here

to Watch ToyTV News.



Then check out this month's Top-10 Most Wanted science toys, card games and collectibles on video! (You can also check out

TD

monthly's new ToyTV product demonstrations.)


Click on the image above or
click here
to watch
TD
monthly
's Toy-10 Most Wanted Toys Report.

SILENCE SHOPLIFTERS

Deterring theft isn't just about cameras and security systems. It's also about strategic store set-up, keeping a close eye on customers and — something that specialty retailers tend to value overall — good customer service! Find out how to protect the business you've worked so hard to build in Retailing Tips: Minimizing Theft.

TAKE YOUR STORE ONLINE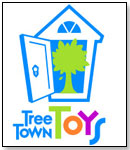 You may have a brick-and-mortar store that delights customers at every visit, but does your website achieve the same? 21st-Century Toy Store: Make Magic Online gives tips for virtually recreating that in-store experience. Don't crowd your customers, let them "browse" if they're just looking (or "search" if they're in a hurry), and be open about why your shop is special.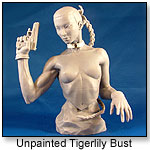 SHOW YOUR LICENSE

Interested in taking your creation from printed character to licensed toy, or finding a license that's the right fit for your company and the customers you serve? Take a look at How to Create a Licensed Character and Find and Develop a License to see how the process works on both sides of the coin.

STAFF PICKS

If you don't have time to browse the 500 toys we've uploaded this month, take a look at these three, culled from TDmonthly's October Staff Picks:
Sevi Mini Pull Along Zebra by MAGICFOREST LTD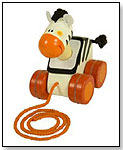 Little ones can let their imagination roam free on the savannah with this handmade and hand-painted zebra pull along. The zebra will follow with an uneven gait and sound a gentle bell when pulled along quickly. 8/24/2007 (MSRP: $19.99; Age: 1 and Up)



H-racer and Hydrogen Station by HORIZON FUEL CELL TECHNOLOGIES PTE. LTD.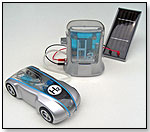 The miniature hydrogen fuel cell car fits in the palm of a hand. The battery-less car operates on a fuel cell that is powered by its own on-board hydrogen storage system, ensuring it an unlimited supply of clean energy. Simply adding water to the station's tank will create hydrogen fuel at the flick of a switch. 8/24/2007 (MSRP: $115.00; Age: 12 and Up)



---
---


Copyright © 2020 TDmonthly®, a division of TOYDIRECTORY.com®, Inc.