August 3, 2021

October 2007 | Vol. VI - No. 10

---
Get These Toys!
The Hottest Toys for the Holidays and Beyond
If you want to get the hottest specialty toys for the holidays, check these out! Kids across the country are pulling them off the shelf and some toy-store owners can barely keep them in stock. So get to your local toy store and see the cool new toys and games for yourself!

Or, check out our Holiday Gift Guide to order some of them straight from playzak and

TD

monthly Magazine!
Webkinz Dalmatian by GANZ



This adorable Webkinz pup is the life of the party, as long as you bring along some of his favorite five-alarm chili from the W Shop. As with the entire Webkinz line, the Dalmatian comes with a special code that allows a child to interact with it on the Web. His "special item" includes the Ganz Rapid Rescue Fire Truck.
— "We just got the relatively new Dalmatian. Their new stuff is great," said Chris Walsh, owner of The Whiz Store in Westborough, Mass., about Ganz. "The demand for Webkinz is going down, supply is up and prices are coming down. Yet, it's still selling quite strongly."
— Almost 25 percent of the 58 retailers TDmonthly spoke with expect strong holiday sales of Webkinz.
— Although many specialty retailers have complained about how Ganz has handled Webkinz' sudden popularity, they haven't quibbled at all about the thousands of dollars these little plush toys have added to their cash registers. The extra publicity the toys have generated hasn't hurt either, which makes Webkinz a shoo-in for the TDmonthly Top Seller 2007 award. 9/20/2007 (MSRP: $7.75; Age: 3 and Up)



Arena by PLAYMOBIL INC.


Engage your gladiators with competition in the arena. Features include audience seating with trap doors to the lions cages, wide gate and large battle area. Also comes with eight figures, two lions, a double-harness chariot and lots of accessories for hours of fun. "Playmobil toys allow the child's imagination to soar, while playing and learning!" Michelle Winfrey, advertising and marketing manager of Playmobil Inc., told TDmonthly. This product is a winner of the 2007 Oppenheim Gold Award. Launch date: August 2007.
— The Roman arena includes a lot of little pieces to assemble, but it's also a lot of fun to play with, offering opportunities for creative play with characters and animals that come to life in a sizeable play space. It earned a TDmonthly Top Toy 2007 award for its detailed figurines and accessories, its playful recreation of an historic landmark, as well as Playmobil's widespread, positive reputation with specialty stores.
— This Roman arena and accompanying accessories are best sellers for Brain Station and Tree Town Toys in Ann Arbor, Mich., Owners Hans and Tricia Masing told TDmonthly in fall 2007.
— "I'm a big fan of Playmobil," Scott Loveless, owner of Toys That Teach in Bothell, Wash., told TDmonthly, "especially in today's environment of toy recalls."
Where to Buy: Really Great Toys (

Watch Video) 1/4/2007 (MSRP: $89.99; Age: 5 and Up)



Harry Potter Hogwarts School of Witchcraft and Wizardry Building Cards by KLUTZ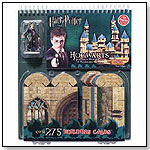 This building set includes more than 275 cards that allow users to construct their own version of the Hogwarts School of Witchcraft & Wizardry. Sturdy slot-to-slot construction means there is no need for glue or nails and the cards can be taken apart and reassembled over and over again. The instructions feature assembly hints, step-by-step illustrations and directions so simple even a Muggle could follow them. The set also comes with a custom-molded Harry Potter figurine. Launch date: May 2007.
— Licensed products may be frowned upon in specialty stores, but don't tell that to the smiling retailers who are profiting from the super combo of best-selling Klutz books with super-hot Harry Potter. It's a new item, but it's already made the radar blink. That's why it's a winner of a TDmonthly Top Seller 2007 award.
— This set is a top seller Brain Station and Tree Town Toys in Ann Arbor, Mich., Owners Hans and Tricia Masing told TDmonthly in fall 2007. 6/13/2007 (MSRP: $19.95; Age: 8 and Up)



TRANSFORMERS - MEGATRON Figure by HASBRO INC.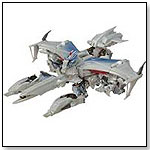 MEGATRON is finally free, and his might will make the Earth quake. He possesses advanced AUTOMORPH technology designed to enhance vehicle-to-robot conversion that activates final battle mode, which comes with all the requisite lights and sounds. Robot mode features a launching rocket claw that becomes a chain whip and arms that combine to create MEGATRON'S infamous and deadly fusion cannon. He also has CYBERTRON jet vehicle mode.
— "Transformers will probably be the big thing," said Michelle, manager for Whippersnappers in St. Simon's Island, Ga., when discussing upcoming sales for the 2007 Christmas season.
— Gary, manager of Johnny's Toys in Covington, Ky., told TDmonthly that movies such as "Transformers" will have a big impact on holiday sales. "They are popular at the theater and lots of them will be out on DVD for the holidays. That is when the movie toys do really well," he said.
— Five of 54 retailers, concentrated in the Southeast, believe the Transformers line will be popular for the holidays. 9/20/2007 (MSRP: $39.99; Age: 5 and Up)



Pawparazzi Set - Toby by NOODLE HEAD INC.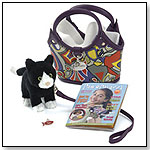 This cute and creative kitty is accompanied by a fashionable handbag/pet carrier, a leash, a magazine and a red fish. For Toby, the red fish is a representation of freedom.
— "The new ones are great," Katie of Red Wagon Toy Co. in Woodstock, Vt., told TDmonthly in summer 2007 about the best-selling PawParazzi pets in the store. The dog named Indy sells a bit better than the cats, she noted. THIS PRODUCT IS NO LONGER AVAILALBE 8/31/2007 (MSRP: $16.00; Age: 5 and Up)



Glow-in-the-Dark PlayFoam by FABER-CASTELL



The Glow-in-the-Dark PlayFoam activity set includes five bricks of GlowFoam, glowing antennas, eyes and other glow-in-the-dark craft accessories that allow kids to make the coolest creatures ever.
— "Creativity for Kids' glow-in-the-dark set is most popular," Dennis, owner of The Toy Store in Atlanta, Ga., told TDmonthly.
— Laura Pearson, manager of The Durango Kid in Durango, Colo., told TDmonthly that when it comes to Creativity for Kids (CFK), "We sell approximately 100 a month."
— When speaking with TDmonthly, 15 out of 60 retailers named CFK as their leading arts-and-crafts manufacturer. 9/17/2007 (MSRP: $20.00; Age: 5 to 95)



Liberty of London Collection by PENELOPE PEAPOD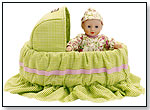 Penelope Peapod is both a doll in a bassinet and a stylish handbag — fun and fashion combined. It allows little girls to carry a handbag just like Mom. Additionally, it allows them to bring their baby along for the ride. The peapods now come with Liberty of London fabric, the sweetest English prints with matching classic ginghams. The Liberty of London Collection includes Mayfair (pictured), Kensington and more. Orders only come in pre-packed assortments of 12, two each of six Liberty styles. Penelope Peapod is an Oppenheimer Toy Portfolio 2007 Platinum Award winner.
— "In one quick and easy maneuver for even the smallest hands, the peapod opens and the fabric flips over the sides to create a beautiful bassinet and reveal a sweet, soft-body doll," Owner Kim Smith of Red Wagon Toy Co. in Woodstock, Vt., told TDmonthly in summer 2007 about this No. 2 best seller in her store. 6/18/2007 (MSRP: $40.00; Age: 3 to 8)



Wheely Bug by PRINCE LIONHEART INC.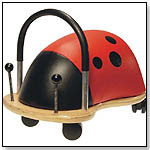 Multi-award winning and multi-directional Wheely Bugs, distributed in the United States by Prince Lionheart, go backward, forward, sideways and 'round and 'round. These ride-on bugs have a magical mind of their own. Their bodies have a padded layer of sponge, which is covered with a tough polyurethane skin that can easily be wiped clean. Handmade and crafted from the highest quality materials, Wheely Bug features multi-directional casters and unlimited mobility on all level surfaces. "The fact that the Wheely Bug is multi-directional, encourages gross motor skills and at the same time is heaps of fun," explains its appeal, said Sarah Eastman, sales and marketing associate at Prince Lionheart. "In addition," she continued, "this is a great product for the specialty market because it is handmade and beautifully crafted. Now moms can let their kids play with bugs, worry-free."
― Wheely Bug was a Toy Fair favorite spotted by Terry Myers, owner of Kaleidoscope Toys in Round Rock, Texas. It was voted Toy of the Year in BabyTalk's Dec. 2006/Jan. 2007 issue and received the 2007 Silver Award for Best Baby & Infant Product in The Netherlands.
— This handmade Australian toy earns gold stars for everything — wooden base, sturdy construction, simple design, adorable themes, easy-to-clean seat, multi-directional motion and two size options — all adding up to its receipt of a TDmonthly Top Toy 2007 award.
— Two of 60 retailers in a March 2009 survey listed Prince Lionheart Wheely Bugs as a best-selling ride-in in their stores. The Wheely Bug was a best seller at Golden Apple Learning Store in Pleasanton, Calif., in summer 2009. (

Watch Video) 11/27/2006 (MSRP: $69.99; Age: 2 to 5)



PlasmaCar® by PLASMART INC.



The Original PlasmaCar continues to intrigue and fascinate. Powered by kid power; no batteries, gears, or pedals needed. Just sit, put your feet up, and turn the steering wheel to propel yourself forward. The patented safety seat design places riders in a safe, comfortable position and minimizes tipping. Moves up to 6 mph on any smooth, flat surface. Supports up to 220 lbs. Visit www.plasmacar.com to see all the wonderful colors available.
— In a March 2015 survey, two out of 10 retailers told TDmonthly that Plasmacar is a best-selling outdoor toy.
— As of 05/13/2011 this product had 4.5 out of 5 stars from 122 reviews on Amazon.com. Cons: Does not work well on surfaces that aren't completely smooth.
— This top-seller in specialty stores earned a TDmonthly Top Toy 2007 award for its distinctive aerodynamic design and ease-of-use. TDmonthly believes it has the potential to become a classic due to its fresh, contemporary appeal and application in a child's formative years.
Awards: 2012 Parents Choice Awards Recommended, 2009 Green Parents List Check Mark, 2009 DisneyFamily.com Top Action Figures and Toys for Toddlers, 2009+2008+2005 The National Parenting Centre Seal of Approval, 2008 iParenting Media Toy Award, 2008 Fat Brain Toy Award Active Play, 2006 TIA Outdoor Toy of the Year - Specialty Toy of the Year, 2006 Oppenheim Toy Portfolio Platinum Award, 2005 Oppenheim Toy Portfolio Gold Seal Award, 2005 Dr. Toy Best Vacation Products, 2005 Creative Child Seal of Excellence, 2001 International Patent Fair, Hong Kong Gold Medal 6/28/2005 (MSRP: $69.99; Age: 3 and Up)



SC-300 Snap Circuits by ELENCO



Snap Circuits make learning electronics easy and fun. Kids follow the colorful pictures in the manual to build exciting projects, such as FM radios, burglar alarms, doorbells and more. Parts are mounted on plastic modules and snap together with ease. "Children can play with this kit for hours and hours and still have not completed all the projects the snap circuit kits have to offer," Walter Larsen, national sales manager for Elenco, told TDmonthly.
— One retailer said in summer 2007 his store sells 25 Elenco units monthly. Five percent of 64 retailers said in August 2008 that Snap Circuits are a best-selling science product, reporting average sales of six units per month. Four of 38 retailers echoed the same a year later. "They've gone back to this game six or seven times," between January and July 2006, said TDmonthly's homeschooling mom Susan Ledford.
— Any time TDmonthly asks specialty storeowners about top-selling science toys, Elenco's Snap Circuits heads the list. This simple electronics kit appeals to both girls and boys. By making science fun and easy, Snap Circuits earned a TDmonthly Classic Toy 2007 award.
— As of 12/17/2012 this product had 4.8 out of 5 stars from 575 reviews on Amazon.com. Cons: One user said that her grandchildren were "not all that interested" in the Snap Circuits, and told her that they would prefer LEGOs on their birthday. (

Watch Video) 10/27/2005 (MSRP: $59.95; Age: 8 and Up)



Twilight Turtle by CLOUD B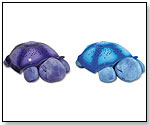 Each Twilight Turtle and Friends character from the collection projects constellation nightlights that create a magical sleep-time environment. Each "shell" illuminates the night with three soothing color options to help ease fear of the dark. The Twilight Collection includes Twilight Turtle and Twilight Ladybug, each available in three colors and a Twilight Sea Turtle that also has five illuminated windows projecting images of sea life.
— Retailers surveyed by TDmonthly have been naming the Twilight Turtle as a best-seller since 2006.
— Six of 66 retailers mentioned one of the Twilight Turtles as a top-selling item for baby gifts in July 2008. Four of 47 retailers named Twilight Turtle as a top-selling baby gift in June 2009. Three of 64 retailers cited it as a top-selling infant and toddler toy in March 2009, and eight of 39 said the same in March 2010.
— In a 2012 survey, Erika Evers, owner of Dancing Bear Toys in Hendersonville, N.C., told TDmonthly that their best selling infant & toddler product is the "Twilight Turtle from Cloud B, and it's spin-offs, like the ladybug." They sell about 20 units each month.
— Want this? As of 05/06/2011, this product was available for purchase at Toys & Co.
AWARDS: 2010 TDmonthly Top Seller (

Watch Video) 3/30/2006 (MSRP: $34.00; Age: 2 and Up)



Calico Critters Lambrook Sheep Family by INTERNATIONAL PLAYTHINGS LLC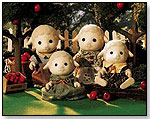 Everyone in the Lambrook Family loves nothing better than fresh fruit. This is not surprising, as Father Danny is in charge of the orchards in Cloverleaf Corners where he grows delicious apples and pears. Mother Barbara helps him take care of the trees, while sister Iona and brother Winton help with smaller jobs after school. Calico Critters are a best seller at Henry Bear's Park stores in Massachusetts, Owner Sally Lesser told TDmonthly in spring 2007.
― In spring 2007, Roberta Edwards, owner of Wishes Toys & Gifts in La Quinta, Calif., named International Playthings as a vendor who has "gone the extra mile."
— "We probably sell more of the Calico Critter dollhouse than anything from International Playthings. They're hot," said Jeanne McCullough, owner of Children's Store Inc. in Boise, Idaho. Five of 62 retailers cited Calico Critters when asked about best-selling play houses or furniture in their stores.
— Known as the Sylvanian Families across the pond, Calico Critters' cute little animal families are collected and loved by little girls and boys around the world. Since being reintroduced to the States, the furry minis have taken off big time, earning them a TDmonthly Classic Toy 2007 award.

Where to Buy: Luv U Pumkin; Blue Turtle Toy Store 5/22/2007



Interactive Lia by COROLLE DOLLS



Corolle's 17", multilingual baby doll communicates in French, English, Spanish or Italian. Through a simple, well-hidden and secure battery system, little girls can activate Lia's language skills using different Corolle charm bracelets. Specific, gentle touches and tickles to Lia result in endearing, realistic responses. She is dressed in velour pajamas and a cap. Accessories include a bib, bottle, pacifier, teddy bear and charm bracelets. AAA batteries are not included.
― "I like working with … Corolle as I can order only what I can use for the time period," Owner Patti Tepper-Rasmussen of Learning Tree Toys in Oklahoma City, Okla., told TDmonthly in spring 2007.
— "I think people want more interactive dolls," said Nellie Fais, owner of Toy Magic in Bethlehem, Pa. Twenty-seven of 62 retailers said in spring 2007 that Corolle is their best-selling doll brand, with sales ranging from six to 25 units per month. Corolle's Lia and Lila are best sellers for Brain Station and Tree Town Toys in Ann Arbor, Mich., Owners Hans and Tricia Masing told TDmonthly in fall 2007.
— Interactive Lia is a precious baby doll from a company that's popular with specialty retailers. She earned a TDmonthly Top Toy 2007 award for educational value, as she speaks pertinent baby phrases, such as "I'm hungry!" in four languages. Her little baby voice is as pleasant as her pretty pink outfit and accessories. She's much more than the average baby doll, and vanilla-scented at that. (

Watch Video) 5/8/2007 (MSRP: $100.00; Age: 3 and Up)



UglyDoll - Big Toe by PRETTY UGLY LLC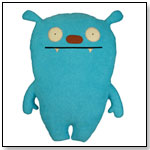 Big Toe is very busy, but he's going to take care of everything. Just watch. At first, Big Toe may seem a little slow ... until you realize he's always one step ahead. Those donuts you were saving for tomorrow? Gone. Those leftovers from the picnic? Done. Big Toe's on top of things! An unstoppable force of knowledge, Big Toe's got the scoop on all the latest info, and knows what's going down at all times ... except for when it comes to you. What's up with you? Big Toe wants to know. He also comes in a 2 '-size ($50), Little Ugly-size ($10) and as a key chain ($6). (

Watch Video) 1/11/2007 (MSRP: $20.00)



Ty Girlz – Classy Carla by TY INC.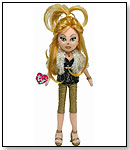 This 14" soft-sculpt doll is dressed in the latest trend-setting fashions that can be mixed and matched, and each Ty Girlz outfit comes with complementary accessories. The dolls have soft, realistic hair that can be easily combed and styled in numerous ways. Their clothes, hair and makeup are coordinated in monochromatic hues for a distinctive look, and the dolls are accompanied by a 3-D interactive virtual world. Launch date: July 2007. 8/9/2007 (MSRP: $12.00; Age: 6 and Up)



Shining Stars - Snowy Owl by RUSS BERRIE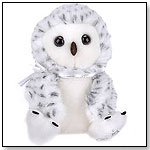 The White Snowy Owl is a cute and precious addition to Russ Berrie's Shining Stars lineup of collectible plush dolls. When kids purchase a Shining Stars friend, they can log onto the Shining Stars website and use the secret code inside the plush's hangtag to register and name a star with the International Star Registry. Children can print a star certificate that gives the exact location of the star. The site also offers fun games and activities.
― When the Webkinz crunch hit and retailers were left Cheeky-Dog-less for Easter, savvy store-owners picked up the slack by turning their little Webkinz fanatics into Shining Stars lovers. Steady sales since have earned Shining Stars a TDmonthly Top Seller 2007 award.
— Three Sisters sold 400 Shining Stars dolls between April and July of 2007. The toys also did well during Easter 2007 for The Treasured Child in La Grange, Ky. Other retailers have reported more lukewarm sales.
— "Unlike some other Web-play plush, only Shining Stars comes with a secret code that opens up a world of Web adventure, allows collectors to get their very own star in the constellation of their choice, and helps the Starlight Starbright Children's Foundation through the donation of 'glow points,'" said Stephanie Araujo, marketing coordinator for Russ Berrie. (

Watch Video) 8/20/2007 (MSRP: $18.95)



Sliced Lunch Meats by HABA USA/HABERMAASS CORP.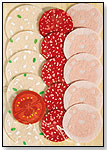 The Sliced Lunch Meats from Haba are a great addition to a child's kitchen collection. Part of Haba's line of pretend play grocery items, which includes Sliced Cheeses and Tagliatelle Noodles, the Sliced Lunch Meats give kids the chance to do what the grown-ups do every day. Mommy and Daddy buy sliced meats with groceries, so now kids, too, can buy sliced meats with their groceries. The grocery items help stimulate creative expressions and independent play, and measure 2.5" x 1.75". Launch date: 2007.
— "I would say any of the Haba grocery items," said Candace Gooch, owner of At Once All Agog in Limerick, Maine, when asked by TDmonthly to suggest what little kids might like for Christmas 2007. 9/6/2007 (MSRP: $14.99; Age: 3 and Up)



Surefire Compound Bow by MONKEY BUSINESS SPORTS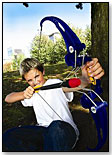 The Surefire Compound Bow X2 is an accurate' high-performance foam bow and arrow. It features dual power cords' guide-wire technology and super-safe soft foam arrows. It includes one Compound Bow and four soft foam arrows. The bow can be used indoors and out.
— Sarah Evers, owner of Dancing Bears in Rochester, Minn., said that she continually runs out of stock on this popular item. "Kids always want one, but I don't have any." "The Compound Bow's been a phenomenal seller for us last year and this year," verified Tracy Mumford of Monkey Business Sports. "We have a new Surefire Crossbow 2 that features a lot of the same elements that made the Compound Bow popular, like cool design. There's a whole new mechanism and the arrows will go over 60'."
— Colleen Nelson, owner of Goodie Gum Drops in Burien, Wash., listed Surefire Compound Bows as a best seller in a March 2009 survey of 60 retailers, reporting sales of between 10 and 15 per month. "They are consistent sellers, and within the birthday party price range," commented Deborah Smith of Toys That Teach in Richmond, Va.
— Eight percent of 60 retailers told TDmonthly in spring 2009 that Monkey Business manufactures their top-selling outdoor and sports toys. (

Watch Video) 12/7/2005 (MSRP: $25.00; Age: 6 and Up)



Junior Stomp Rocket by D & L COMPANY



As a creative, educational action toy, it's loads of fun — kids jump on the air bladder to launch a 9" all-foam rocket into the air. The Junior Stomp Rocket is used by science teachers to help children learn about trajectory, force and motion. It is also valued by psychologists, physical therapists, special-ed teachers and parents of children with special needs. "Stomp Rockets are recognized for their positive contribution to the lives of millions of children and adults around the world," Frank Reed, of D & L Company, told TDmonthly. Awards: Top Toy of the Year 2005, Creative Child Magazine; Excellent Product 2005, iParenting Media.
— "Our top selling flying toy is The Stomp Rocket Jr.," confirmed Sallie Kashiwa, manager of Timbuk Toys in Denver, in October 2008. "We go through about four cases (40) a month."
— Six of 68 retailers said in fall 2008 that the Stomp Rocket is their best-selling flying toy. Holly Anvers, manager of Ages & Stages Toy Box in Golden, Colo., cited sales of about 40 units per month in late fall 2009.
— Eighteen percent of 38 specialty retailers named Stomp Rockets an overall best-selling toy in July 2010. Scott Loveless, owner of Toys That Teach in Bothell, Wash., told TDmonthly in summer 2010 that his store sells "somewhere along the lines of 40 to 60" Stomp Rockets each month. "Stomp Rockets … are always a summer favorite."
— In autumn 2010, Marc Holcomb, owner of Toys & Co. In Greensboro, S.C., said he sold approximately 50 per month per store. "It's our #1 gift item,'' he told TDmonthly. (

Watch Video) 8/10/2010 (MSRP: $15.00; Age: 3 and Up)



Hyperflex Super Mondo Painted Tip Inside-Out Ball by PLAY VISIONS INC.



These Painted Tip, Inside-Out Balls come in two sizes. When flipped inside out, the painted tips reveal an array of color. They were introduced in January 2005 and have exceeded the company´s retail expectations.
— Virtually every retailer who has these products has told TDmonthly Magazine over the past year that this is a hot-selling product.
— "Are you kidding? They love them!" Chuck Susmilch, owner of J.T. Puffin's in Madison, Wis., responded when asked how well they were selling at his store. "We always sell a lot at Christmastime." He said that other stretchy products, such as the Urchin Ball and Glow-in-the-Dark, Inside-Out Ball from Play Visions, were also great sellers.
— It's a ball … it's a wig … it's anything you want it to be! Retailers want best sellers and the Inside-Out Ball is that, too, which is why it was chosen for a TDmonthly Top Seller 2007 award. (

Watch Video) 1/31/2005 (MSRP: $4.95; Age: 5 and Up)



Papo - Riding Grenadier by HOTALING IMPORTS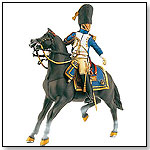 Collectors can transport themselves to a time when the professional grenadier riding on his proud horse could be counted upon to maintain order with class and dignity. No patrol cruisers, no keystone cops, no call for backup. The grenadier was the symbol of professionalism and duty, embodied in this historically accurate, detailed and hand-painted classic from Papo.
— "For [boys ages 8 to 12], I've got the Papo action figures, pirates, grenadiers and all sorts of things," said Marilyn Sipila, owner of Toys Etc. in Poulsbo, Wash.
— Shirley Reilly, owner of Let's Play in Hillsboro, Ore., also predicted Papo will be a hot seller during Christmas 2007.
— Four of 54 retailers who spoke to TDmonthly about upcoming 2007 holiday sales suggested that Papo would be a key purchase for boys ages 8 to 12. 9/20/2007 (MSRP: $23.99)



Magformers by MAGFORMERS LLC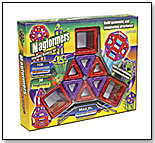 This magnetic construction set features 108 powerful magnets permanently encapsulated inside 18 jewel-toned square Magformers and 12 triangle Magformers. The magnets rotate to their attraction position upon contact, so Magformers always connect regardless of their polarity. Watch in amazement as Magformers "form" into three-dimensional structures. Magformers received an Oppenheim Gold Award as well as the 2007 Oppenheim Toy Portfolio Platinum Award. The product's "magnetic connector concept allows the end user to create quick, magical 3-D models," President Larry Hunt of Rainbow Products told TDmonthly. Launch date: April 2006.
— Lynda Blankenship, owner of Smart Toys & Books in Knoxville, Tenn. told TDmonthly in late Spring 2011 that Magformers were a best-selling construction toy.
— Magformers are a best seller at Piccolo Mondo Toys in Portland, Ore., Owner Michelle Smith told TDmonthly in Dec. 2008. "We have them on a play table," she said. Magformers have been best sellers for at least a year at Pufferbellies in Staunton, Va., Co-owner Susan Blanton said in September 2009.
— Mike DiAndrea, manager of Hardware Centre in Paoli, Pa., told TDmonthly during an April 2009 survey that he sells between 100 and 150 sets of Magformers per month. Magformers are also a best seller at Golden Apple Learning Store in Pleasanton, Calif., Owner John MacDougall told TDmonthly in August 2009.
— Want this? As of 05/10/2011, this product was available for purchase at Smart Toys & Books (

Watch Video) 4/14/2006 (MSRP: $34.98; Age: 5 to 11)



Ty Girlz – Classy Carla by TY INC.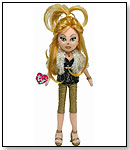 This 14" soft-sculpt doll is dressed in the latest trend-setting fashions that can be mixed and matched, and each Ty Girlz outfit comes with complementary accessories. The dolls have soft, realistic hair that can be easily combed and styled in numerous ways. Their clothes, hair and makeup are coordinated in monochromatic hues for a distinctive look, and the dolls are accompanied by a 3-D interactive virtual world. Launch date: July 2007. 8/9/2007 (MSRP: $12.00; Age: 6 and Up)



---
---


Copyright © 2021 TDmonthly®, a division of TOYDIRECTORY.com®, Inc.