April 21, 2021

December 2007 | Vol. VI - No. 12

---
Our First Toy Fair: Games
Find Out What's on the Board
Before you hit Toy Fair, check out these new companies who told

TD

monthly Magazine they were exhibiting at the show for the first time. Even if you don't make it to New York,the

TD

monthly video crew will be bringing back plenty of demonstrations of new games and toys so you can decide what to order for 1Q:
Goosie Cards® by GOOSIE CARDS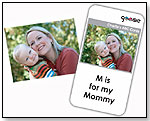 Each flashcard can be customized with personal photos and text to fit the needs of each specific child, making it a powerful teaching tool for autistic children. The innovative flash cards teach children about the world around them through their personal photos. This item, made in the U.S., is recommended for children ages 3 months and up. "Goosie Cards are the first and only custom flash cards on the market!" Goosie LLC Founder and CEO Jennifer Marchetti told TDmonthly. This product received a 2008 Product of the Year Award from Creative Child Magazine, a 2008 Baby Planners Seal of Approval and a 2008 Family Review Center Editors' Choice Award. Launch date: May 2007. (

Watch Video) 11/21/2007 (MSRP: $34.00; Age: 0 and Up)



Think-ets by THINK-A-LOT TOYS



The educational and fun-filled game uses adorable miniature objects from around the world that inspire imagination and test memory. All packaged in a little drawstring bag, it's an at-home game, a travel game, a party game, a storytelling game and a camping game that's perfect for children and families. Think-ets has received the following awards: 2008 iParenting Media Award (Classic and Hot), 2008 The Toy Man Product Guide (Award of Excellence & Editor's Choice), AblePlay, and 2007 Creative Child Seal of Excellence. Launch date: September 2007.
— Teresa Derry, owner of Annie's Toy Chest in Cocoa, Fla., told TDmonthly in March 2009 that her stores sells about 12 Think-ets per week, keeping them located near the register. "I can't keep it in the store," she said.
— "Think-ets are good ones for traveling," seconded Lisa McMartin, co-owner of Wonderment Inc. in Minneapolis, Minn.

Past videos: Product Demonstration (

Watch Video) 9/27/2007 (MSRP: $9.99; Age: 8 and Up)



Senet: The Ancient Tomb Treasures Game by MAZEOLOGY

For thousands of years, Senet was the most popular game in the ancient world ― until the rule book was lost. This game of Senet introduces a modern rule book, a colorful game board and 10 beautiful playing pieces. Easier than chess and more complicated than checkers, this two-player game is a combination of strategy and luck. It's simple enough for a 5-year-old to learn, yet interesting enough for adults. The hand-painted playing pieces are phthalate- and lead-free.
Awards: 2015 TDmonthly Magazine Top Toy Award (

Watch Video) 11/9/2007 (MSRP: $19.99; Age: 5 and Up)



Blunders™ - Make Learning Manners Fun by SUCCESSFUL KIDS INC.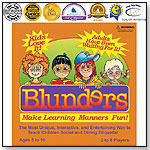 The adorable characters of Becky, Bobby, Brenda and Billy Blunder revolutionize the way manners are taught. The game includes a game board, a story book and 300 fun and interactive charade, multiple-choice, scenario and true/false questions covering social and dining etiquette. "Blunders™ is the only board game on the market today that makes learning manners interactive and fun!" Successful Kids Inc. President Aimee Symington told TDmonthly. This game has received the following awards: Dr. Toy, National Parenting Center Seal of Approval, iParenting Media, Creative Child Preferred Choice, Mr. Dad Seal of Approval, eChoice, and The Toy Man Award of Excellence and Seal of Approval. Launch date: February 17, 2008.
— "I've loved the Blunders Game from the moment I was introduced to it. Now you can reinforce manners at one of the places where manners are key. Manner Mats takes the blunders concept and turns it into a set of 38 table mats. The mats include tones of games including word searches, challenges, multiple choice, what is wrong with the picture, complete the sentence and many more. Another innovative way to teach manners without having to point your finger," Jennifer Shuman, owner of 1SmartNoodle, told TDmonthly at Toy Fair 2010.

Past videos: Toy Fair 2009 (

Watch Video) 11/27/2007 (MSRP: $24.95; Age: 5 to 10)



Monkey Poker by THREE MONKEY GAMES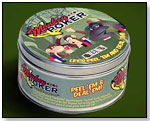 Learn poker along with Berry "The Bluffer" Bananahammock, "Fearless" Freddy Funkymunky, Albert "All In" Alexander and Mr. Bill "Bananas" Dole as they play Texas Hold 'Em. The game is easy to learn, and adds the entertaining randomness of such classic children's games as Monopoly and The Game of Life. The winner of each poker hand takes a card that dictates a certain task, such as "Take $1000 in Chi(m)ps from everyone, except for the person with the hairiest feet!" Launch date: December 2007. 11/21/2007 (MSRP: $18.00; Age: 8 and Up)



EcoRanch by ENLIGHTENED PLAY



The game is one of strategy, based on inner and social awareness. It celebrates Earth Day every day and invites everyone to think about their choices and actions and the larger community around them. By answering questions and engaging in discussion, players learn how their choices affect the earth and its inhabitants. "[This is] the only game on the market where a player wins by using a 'pay-it-forward' strategy," Elightened Play! Owner Eileen Thournir told TDmonthly. Launch date: February 17, 2008. (

Watch Video) 10/25/2007 (MSRP: $34.95; Age: 12 and Up)



What's a DAME to do?!™ by games for dames™ by sisters 2 inc.

In this premiere edition of What's a Dame to do?!, designed for two to eight female players, the answer is in the cards. Each player gets a turn in the spotlight, and participants try to earn points by correctly guessing players' reactions to Dame Dilemmas. "What's a Dame to do?! is aimed at fun-loving, sassy adult women of all ages and lifestyles. This includes co-eds, 20- and 30-somethings taking it out for girls' night, at-home moms having a girls' night in, and female family members playing together even with hip grandma. It's not a 'talk about your feelings and experiences' game like others out there," Co-inventor Kerri Neubek of Sisters 2 Inc. told TDmonthly. (

Watch Video) 11/21/2007 (MSRP: $24.99; Age: 18 and Up)



Kubit2me Now You're Talkin' by KUBIT2ME INC.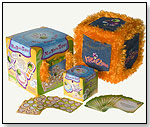 This game for two to eight players makes communication more physical, exciting and fun. Participants toss the 6" bright orange plush cube to one another and answer thought-provoking questions from cards that they pull from Kubit2me's denim pockets. A perfect game to play with friends, at family parties or at just about any group get-together, this non-competitive game comes with 99 friendship stickers and encourages open and honest communication about topics that affect our everyday lives, such as relationships, beliefs, opinions, memories and more. It even has a secret compartment for storing cards and stickers. This product received a 2008 Preferred Choice Award from Creative Child Magazine, a 2008 Award of Excellence and Editor's Choice Award from The Toy Man, and was named one of Dr. Toy's Best Picks 2009. Launch date: September 2007. (

Watch Video) 10/11/2007 (MSRP: $24.99; Age: 10 and Up)



Camp: The Game That Grows With You by EDUCATION OUTDOORS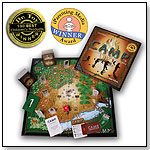 With this Award winning fun and educational game, families can learn facts about the great outdoors. For two to eight players, it includes 200 game cards and is designed to grow with the player, starting with level one questions (primarily animal identification) and progressing to higher level questions. "A vibrant earthtone color palette, full-color photos, interesting playing characters and a cute Camp card decoder" were incorporated to make this family game appealing to both children and adults, Jesse DenHerder, in graphic design/marketing for Education Outdoors, told TDmonthly. "With a game that is true to its vision in content and overall aesthetic, Camp will be a must-have for specialty retailers." This product is 2007 iParenting Media award and 2007 Dr. Toy 100 Best Products Award winner. Launch date: December 15, 2006. (

Watch Video) 1/29/2007 (MSRP: $24.99; Age: 4 and Up)



NAQ by NAQ GAMES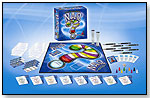 NAQ, pronounced "knack," is a simple and strategic player-interactive game. Players use a subject card as a starting point in creating general knowledge questions in their attempt to stump half of the other players. The game is designed so that no player feels left out, as the questions are tailored to the interests of the players in the game. "NAQ is a timeless game that will last forever. Every game is different and fresh, because there are no pre-written, outdated or repeat questions. Whether it's your turn or not, you're always involved in the action," President Nick DiPaulo of NAQ Games told TDmonthly. Launch date: October 2006. 10/26/2007 (MSRP: $29.95; Age: 10 and Up)



---
---


Copyright © 2021 TDmonthly®, a division of TOYDIRECTORY.com®, Inc.