July 6, 2022

May 2008 | Vol. VII - No. 5

---
Store Closings Hit Specialty Market
Even Long-Term Retailers Shut Their Doors
"Tuesday Morning, the drugstore down the street, consignment shops [and] even Borders books are selling Melissa & Doug toys." — Kim Hobbs, Hobbs House of Dolls

With additional reporting by Alison Marek

A mid-April New York Times' article reported that midsize retailers, such as Sharper Image and Levitz, have declared bankruptcy thanks to falling sales and overwhelming debt. The winds-of-change are sweeping the toy world, too, as the nation's struggling economy affects retailers in the worst way,

TD

monthly Magazine learned.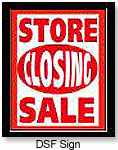 Several stores have gone out of business since Christmas, and some new toy stores are seeing a short lifespan.

However, even "old-timers" are not immune: Juggles in Wakefield, Mass., closed its doors after 25 years in December 2007 and the 29-year-old Fun Zone in Iowa City, Iowa, plans to go out of business next month.

"It's beyond gruesome," commented Mark Gauger, ex-owner of Fun Zone. "After 29 years, you deal with people … [and] they're relying on me to buy stuff that they take a commission off of. I feel really bad about letting people down."

IN THE STRUGGLE

Idanna Smith, owner of the now-defunct Juggles stores and current chairman of the Good Toy Group, said that discount stores, online competitors, a changing downtown and a shift in her priorities contributed to her stores' demise.

She'd first noticed the slowdown about four years ago and closed her East Greenwich store in response. Even without the drain of a second store, conditions failed to improve. Since her Wakefield shop was just breaking even, she decided to move on when the store's lease expired at the end of last year.

Many specialty retailers still in business are having a hard time hanging on: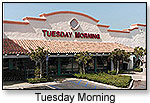 Discount Sellers: "Tuesday Morning, the drugstore down the street, consignment shops [and] even Borders books are selling Melissa & Doug toys," Owner Kim Hobbs of Hobbs House of Dolls in Marietta, Ga., told

TD

monthly. "Tuesday Morning and TJ Maxx have quality dolls [by Alexander Doll Co.] at half of what I can sell them for. Madame Alexander says they make a cheaper line for these stores, but the average customer can't tell the difference and neither can I."

"I used to do well with Groovy Girls … and Only Hearts Club until Target picked them up," noted Alison Cox, owner of Animal Quackers in Raleigh, N.C. "Customers like to buy toys where they buy groceries and other things."

Gas Prices. "The companies aren't sending as many sales reps and it costs so much to go to shows, plus more people are shopping on the web because of the high price of gasoline," said Bob Colbert of The Toy Store in Searcy, Ark., adding that online toy stores and Amazon.com sell much cheaper than he can.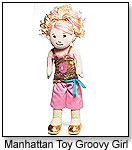 Costly Orders. Markay Appel of PB&J in Marietta, Ga., is unhappy about the high price of toys, and the high minimum orders retailers are forced to place. "A small store can only sell so much, and some of the items are fads or seasonal and just sit there; we also can't afford outside storage space," she said.

"Companies are not selling 50/50 anymore; it is more like 60/40 and out of that we have to pay the high cost of shipping, rent, utilities [and] taxes, and then the customers ask for a discount," explained Faye Kitchens, owner of Dolls & Stuff in Social Circle, Ga.

As the economy tightens, more storeowners may decide to close down for good. How do you recognize when it's time to quit and what do you do next? Read "How to Close Your Store and Move On" to find out.
---
---


Copyright © 2022 TDmonthly®, a division of TOYDIRECTORY.com®, Inc.