---
How to Close Your Store and Move On
Recognize the Signs and Get Out in Time
"We're here to make a profit, not save the world." — Idanna Smith, Juggles

Optimism can cure a slew of predicaments, but how do you know when it's time to shut the "Glad Book" and face the facts? Once the numbers tell you to close your store, how do you move on?

TD

monthly Magazine spoke with two storeowners and a career consultant to find out.

A CHANGED ENVIRONMENT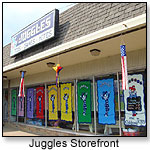 Like all specialty toy store owners, Idanna Smith of the 25-year-old Juggles in Wakefield, Mass., battled with online and discount retailers, but a full-time job with The Good Toy Group and a change in her neighborhood were prime factors that caused her store's demise.

"An electrical supply company came in right next to us," Idanna related to

TD

monthly. "Our parking lot would fill in the morning with electrical contractors, throwing their cigarette butts around."

She searched for a more kid-friendly spot, but couldn't find anything that said "come here!" she said.

IT'S THE ECONOMY …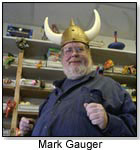 For Mark Gauger, the once-cheerful proprietor of Fun Zone in Iowa City, Iowa, the economic slowdown is to blame.

"We'd been skating on thin ice since 1976," Mark shared with

TD

monthly. But in July 2007, the store went into a "free fall," he continued, going from six employees to "just one ― me."

MOVING ON

After closing one store in 2004, Idanna tried to salvage her Wakefield location by reassessing product mix and pricing, changing store hours and researching remedies. In the end, though, the decision was personal.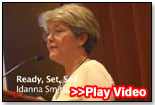 "I'm 61 years old," she said. "I want to spend my spare time with my family."

In contrast, Mark, at 52, is unsure of what he'll do next.

"Eventually I'm going to have to get a real job," he lamented. "I think it's a normal life to go around wearing a bunny suit!"

STAY ENTREPRENEURIAL

For storeowners in transition, Darrell Luzzo, president of both Strategic Partnerships LLC and National Career Development Association, suggested identifying a need in the community, then starting a new business with help from the Small Business Administration.

For those interested in traditional employment, the government sponsors a "one-stop" program that offers "everything from resume writing and interview skills to helping someone explore new careers," Luzzo said. "It's a great resource that few people know about." Potential employment can also be found at www.allretailjobs.com.

Closing a business may be traumatic, acknowledged Luzzo. He pointed out that career counselors are certified first as mental health professionals.

"It's important to note the correlation between career wellbeing and emotional wellbeing," he added.

THE LAST GOOD-BYE

Idanna refrained from telling customers that the end was near until November. Throughout 2007, however, she'd adjusted her buying habits so she could move all product out by the time her lease was up.

"Everyone was sad!" she said. Displaying photos of her grandchildren along with a local news article about her decision helped people adjust.

During the store's final sale days, she served juice and cookies.

"It ended up being uplifting ― a chance to talk and hug." By the last week of December, she'd reached her goal: an empty store.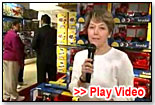 Gauger had yet to break the news to his customers when

TD

monthly spoke with him in April.

In retrospect, Idanna questioned how helpful her personal philosophy had been to her business. "I took a moral stance on trends," she noted, having refused to jump on the Webkinz [by Ganz] bandwagon. "But it's money, after all. We're here to make a profit, not save the world."

Writer's Bio:
ALISON MAREK is an award-winning writer, director and cartoonist whose work has been published by Fairchild Publications and DC Comics (Piranha Press), broadcast on Showtime and other cable networks, and viewed worldwide in film festivals. See her short films and print work on www.alisonmarek.com. Watch her nefarious villains in the web series www.MuggsMovers.com. Get inspired by her cartoons "Daily ARFFirmations to Unleash Your Inner Fido" at www.ARFFirmations.com. Phew! And then ...
Read more articles by this author
THIS BANNER IS AN AD:
---
---