November 27, 2020

July 2008 | Vol. VII - No. 7


Watch Novelty Toys
Find Fun Stuff for Your Store and Website
What do you say to a toucan and a toilet paper roll that talk back? Watch

TD

monthly Magazine's toy videos and find out!



Retailers: Post TDmonthly Toy Videos on Your Website!
(See website terms of use here.)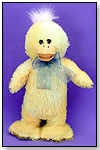 Willie the Jumping Duck by PBC INTERNATIONAL INC.

Willie is both musical and animated. His wings flap when he jumps, and his head sways when he sings "If You're Happy and You Know It." Launch date: July 2004. (Price: $19.99 to $24.99; Age: 3 and up)

Watch Video Now
3-D Fireworks Glasses by AMERICAN PAPER OPTICS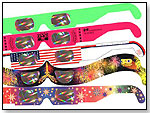 Individuals who put on a pair of these will encounter an eye-popping experience as starbursts of three-dimensional rainbows race from every direction. These American-made 3-D Fireworks Glasses are a terrific, inexpensive retail and promotional item for any fireworks, laser or holiday light show as well as fundraising and sponsor giveaways. (

Watch Video) 8/10/2007 (MSRP: $0.99; Age: 3 and Up)



Helmet Duvet - Caterpillars by GIGIS APPAREL INC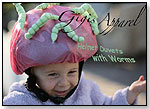 This Helmet Duvet enhances safety by providing greater visibility of a child on a bike or the ski slopes. And it makes it fun for the child to wear his or her helmet. A portion of the proceeds goes to First Star, a charity for abused and neglected children. A green version with a black spider is also available. (

Watch Video) 12/26/2007 (MSRP: $16.00; Age: 0 to 8)



TykeLight Jr. by MOBI Technologies, Inc.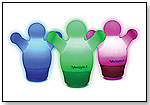 The portable nightlight emits no heat, making it safe for children to touch and hold. Additionally, it can be set in a high or low brightness mode, or a sleep mode that automatically switches the unit off after 15 minutes. The nightlight also features a child-safe battery door, included batteries and a surface that is smooth, durable and easy to clean. The unit is also available in blue or pink. Launch date: 2008. (

Watch Video) 6/4/2008 (MSRP: $9.99; Age: 2 and Up)



Willie the Jumping Duck by PBC INTERNATIONAL INC.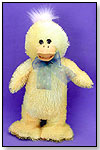 Willie is both musical and animated. His wings flap when he jumps, and his head sways when he sings "If You're Happy and You Know It." Suggested MSRP is between $19.99 and $24.99. Launch date: July 2004. (

Watch Video) 6/25/2007 (MSRP: $24.99; Age: 3 and Up)



Madballs Sick Series 2 by BASIC FUN INC.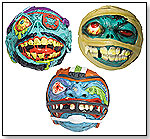 This series takes the "yuck factor" up a notch, with three styles, each sized slightly larger than a baseball and featuring over-the-top, repulsive functions. For example, squeeze Freaky Fullback and his cracked helmet bubbles out, along with his brains. Launch date: April 1, 2008. (

Watch Video) 5/22/2008 (MSRP: $6.99; Age: 4 and Up)



Brain Food Thinking Putty by FAT BRAIN TOY CO.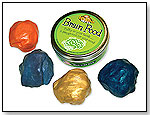 The high-quality, moldable putty allows children to create and recreate endlessly. "Used in conjunction with pre-writing and brainstorming activities, Brain Food channels kids' fidget energy so they can focus mentally," Shannon Wallingford of Fat Brain Toy Co., told TDmonthly. "Made in the USA, Brain Food is 100 percent pliable, never dries out, has no odor, has a brilliant color and is available in impressive, color-changing varieties." Launch date: May 5, 2008. (

Watch Video) 5/22/2008 (MSRP: $15.00; Age: 3 and Up)



Cheerleader Funky Folks ™ Gift Set by HERDOOS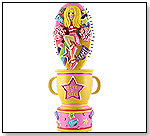 The decorative brush gift set includes a brush and brush stand. The brush features a colorful relief sculpture of a cheerleader on the backside, while the stand reads "love 2 cheer." The Juleez Funky Folks Gift Sets line also includes Perfect Day Daisy, Pretty Princess and On My Toes. (

Watch Video) 6/4/2008 (MSRP: $35.00)



Polliwalks Clogs – Duck by POLLIWALKS INC.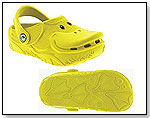 These colorful and comfortable animal-shaped shoes feature the likeness of a duck, with patent-pending Footprinter bottoms that leave animal tracks when a child steps in dirt, firm sand or water. Polliwalks have built-in arch support and a deep heel cup. They are lightweight, easy to clean, easy on-and-off for young children, slip resistant and waterproof. The packaging features environmentally friendly hang tags and hooks made from recycled materials. The duck style also comes in fuchsia and orange. "Children don't just see Polliwalks simply as a pair of shoes; they see them as animal companions," Co-founder Cheryl Andonian of Polliwalks Inc. told TDmonthly. "We are hearing back from customers that their children don't want to take them off." Launch date: December 2007. (

Watch Video) 4/11/2008 (MSRP: $24.99; Age: 1 to 8)



3D Hologram Chamber by PLAYMAKER TOYS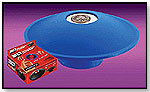 When viewed at the correct angle, a floating ball in the hologram chamber projects a clone that looks touchable – until you try. Other small objects (not provided) can also be used in the chamber. Metal objects should be avoided, however, because they may scratch the mirrored surface. (

Watch Video) 7/1/2008 (Age: 5 and Up)



---
---


Copyright © 2020 TDmonthly®, a division of TOYDIRECTORY.com®, Inc.