April 12, 2021

November 2008 | Vol. VII - No. 11

---
Stuff Those Stockings!
Retailers Give Their Suggestions for Fun Fillers
Wondering how to fill customers' stockings this year? Take some advice from 30 specialty toy-store owners who recently gave their recommendations for kids of all different ages:
Flatsy Doll by SCHYLLING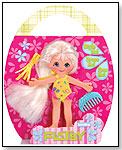 A remake of the original 60's doll, Flatsy is flat, yet bendable and poseable. The Flatsy collection includes six 4-3/4" dolls, each equipped with their own assortment of hair accessories. The trendy doll fits perfectly in pockets. 1/3/2008 (MSRP: $5.99; Age: 3 and Up)



Constructive Eating Utensil Set by CONSTRUCTIVE EATING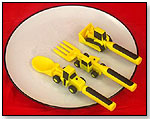 This set, designed to "feed kids creatively," includes one Fork-Lift Fork, one Front-Loader Spoon and one Bull-Dozer Pusher. (

Watch Video) 11/5/2007 (MSRP: $19.95)



Iwako Blowfish Erasers by BC INDUSTRIES



Round and colorful, these puffy blowfish erasers are available in four assorted colors. 8/1/2008 (MSRP: $1.00; Age: 5 and Up)



Glitter Santas Stickers by DOVER PUBLICATIONS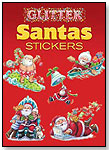 This set of 10 stickers features glittery Santas packing up toys, surfing and more. 10/30/2008 (MSRP: $1.50; Age: 4 and Up)



Think-ets by THINK-A-LOT TOYS



The educational and fun-filled game uses adorable miniature objects from around the world that inspire imagination and test memory. All packaged in a little drawstring bag, it's an at-home game, a travel game, a party game, a storytelling game and a camping game that's perfect for children and families. Think-ets has received the following awards: 2008 iParenting Media Award (Classic and Hot), 2008 The Toy Man Product Guide (Award of Excellence & Editor's Choice), AblePlay, and 2007 Creative Child Seal of Excellence. Launch date: September 2007.
— Teresa Derry, owner of Annie's Toy Chest in Cocoa, Fla., told TDmonthly in March 2009 that her stores sells about 12 Think-ets per week, keeping them located near the register. "I can't keep it in the store," she said.
— "Think-ets are good ones for traveling," seconded Lisa McMartin, co-owner of Wonderment Inc. in Minneapolis, Minn.

Past videos: Product Demonstration (

Watch Video) 9/27/2007 (MSRP: $9.99; Age: 8 and Up)



Replica Saurus – Spinosaurus by SCHLEICH NORTH AMERICA, INC.


Schleich is introducing three new dinosaurs to the popular category Replica-Saurus. All the Replica-Saurus are to a scale of 1:40 and are all hand-painted. Each model comes equipped with a booklet containing the scientific data on each of the saurians and a figure of a human to the same scale to facilitate size comparison. (

Watch Video) 6/26/2008 (MSRP: $17.99; Age: 3 and Up)



Die-Cast Fire Engines by SCHYLLING


The die-cast fire engine is modeled on a 1:43 scale. It comes in assorted styles and features pull-back motor action.
— "We sell a lot of … the little die-cast fire engines," Bob and Mary Sisson, owners of Kazoodles in Vancouver, Wash., told TDmonthly in May 2008.
— "We sell a ton [of die-cast vehicles] — mostly Schylling," Tyson Varney, manager of Playthings in Madison, Wis., told TDmonthly in May 2008.
— Teresa Derry, owner of Annie's Toy Chest in Cocoa, Fl., told TDmonthly in a Summer 2011 survey that fire engines from Schylling, Toysmith, and EJ's are among her best-selling die-cast toys. 6/9/2008 (MSRP: $4.99)



SET® – The Family Game of Visual Perception® by SET ENTERPRISES INC.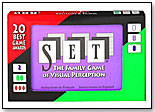 SET is a board game where any table becomes the board. It is a highly addictive, original game of visual perception. The goal is to be the first to see a SET from the 12 cards laid face up on the table. A SET is three cards that are either all the same or all different in each individual feature. With no turns and no luck, SET is challenging, fast and fun!
Players 1 to 20 (or as many as can fit around a table)
Ages 6 to 99
— "It's a really great game, one that we sell day in and day out," Sally Lesser, owner of Henry Bear's Park in Massachusetts, told TDmonthly in spring 2007.
— Two of 63 retailers mentioned Set when asked about their overall best-selling toy or game in September 2008. Ten of 64 retailers named Set as a best-selling card game in August 2008, and more than 25 percent of 38 retailers said the same in late summer 2009. In Feb. 2010, five of 38 retailers cited it as a top-selling game.
— "[Set is] popular mainly because all ages can play it at the same time," pointed out Greg Bonner, owner of Heights Toy Center in Little Rock, Ark., in summer 2008.
— In a late summer 2010 TDmonthly survey, 23 percent of 43 retailers surveyed named SET a best-selling card game.
AWARDS: 2010 TDmonthly Top Seller; 2007 TDmonthly Classic
(

Watch Video) 9/13/2005 (MSRP: $12.00; Age: 6 to 99)



Pull-back Mini Copter by TOYSMITH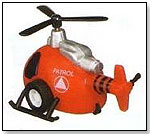 Kids just pull back this 2.25" helicopter and watch it glide along the ground. 10/30/2008 (Age: 3 and Up)



Classic Tin Kaleidoscope by SCHYLLING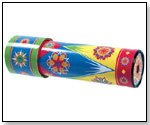 The end of this classic kaleidoscope rotates to create color explosions. 9/7/2007 (MSRP: $5.99; Age: 3 and Up)



Rubik's Revolution™ Micro Edition by TECHNO SOURCE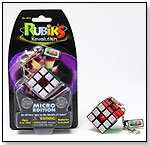 This miniature keychain edition of the Rubik's Revolution is easy to take anywhere. The cube features a built-in ranking system, interactive lights and sounds and a detachable keychain. Launch date: Fall 2007. 10/19/2007 (MSRP: $9.99; Age: 5 and Up)



Penguin Snow Globe, Chocolate-Covered Rice Krispy Treat by FORBIDDEN SWEETS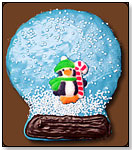 Perfect as a stocking stuffer or gift topper, this snowglobe-shaped treat features a cute little penguin in a blizzard. 10/30/2008 (MSRP: $4.50)



Stretchy Mice and Cheese by PLAY VISIONS INC.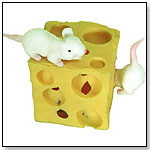 Made of stretchy material, this 2" block of cheese is home to two mice that can be moved around to the different holes. 10/30/2008 (MSRP: $5.00)



Jelly Belly Cold Stone Creamery Gift Set by JELLY BELLY CANDY COMPANY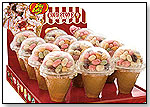 The gift set features two ceramic cone-shaped dishes in the waffle style, along with a 5-oz. package of the Ice Cream Parlor Mix. Fans can use the ceramic cones as whimsical candy dishes, or serve homemade sundaes topped with the new Jelly Belly beans. The new Jelly Belly flavors in the Cold Stone Creamery licensed line are Mint Mint Chocolate Chocolate Chip®, Chocolate Devotion™, Our Strawberry Blonde™, Apple Pie A La Cold Stone® and the popular Birthday Cake Remix™. Launch date: August 2008. 6/16/2008



Uglydoll Keychain - Plunko by PRETTY UGLY LLC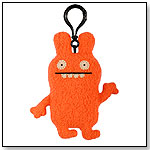 This 4" mini version of Plunko, who's a businessman and owner of a car wash and tire store, is ideal for toting around on a purse or backpack. (

Watch Video) 10/30/2008 (MSRP: $6.00)



Jacob's Ladder by SCHYLLING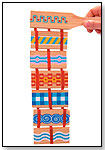 The rungs of this colorful ladder seem to all fall down when the top is tilted from side to side, but they remain attached, offering an intriguing visual time and time again. 10/30/2008 (MSRP: $5.99; Age: 3 and Up)



Webkinz Lip Gloss by GANZ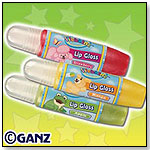 This shiny gloss available in strawberry, banana, mango and apple scents has just a hint of color and comes with a secret code that allows girls to choose furniture for their Webkinz pet from the salon collection online. 10/30/2008



ZeeBeez Original by ZING


The ball can turn inside out to reveal a hidden post. Holding the post, kids can drop the ball to the floor and then watch it bounce back up. Kids can spin it, pop it and catch it.
— Two of 38 retailers named this fun little pick-up item as a best-selling novelty in their stores in summer 2009.
— "I made $700 in the last 90 days on ZeeBeez," David Ekwall, owner of The Wooden Toy in Wethersfield, Conn., told TDmonthly in late summer 2009. (

Watch Video) 3/11/2008 (MSRP: $4.00; Age: 6 and Up)



6-Dice Classic Farkel™ by LEGENDARY GAMES



CLASSIC FARKEL™ has all components to play the game of Farkel including standard-size dice, instructions and a 20-sheet score pad, all packaged in an attention-grabbing peg package over 8-inches high. 12/19/2006 (MSRP: $7.95)



Blink by OUT OF THE BOX PUBLISHING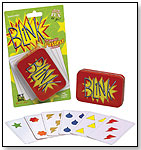 Blink is a lightning-fast game where two players race to be the first to play all of their cards. Using sharp eyes and fast hands, players quickly try to match the shape, count or color on the cards. The first player out of cards wins. Fast and portable, Blink is instant fun for everyone.
— "Any age can play it," said Linda Doucette, manager of Learning Express in North Hampton, N.H., of why Blink is a favorite in her store. When asked about her top-selling card games, Melissa McCollum, owner of Learning Express of Hoover in Hoover, Ala., told TDmonthly, "That would have to be Blink. I'd say [we sell] about 10 per month."
— Two of 32 retailers who spoke to TDmonthly in summer 2007 cited Blink as a top-selling card game in their specialty stores. Three of 64 retailers named it as a best-selling card game in August 2008.
— In early September 2009, Andrew Wage, owner of Building Blocks Toy Store in Chicago, said his store sells about 10 to 20 units per month of this game. 4/22/2005 (MSRP: $5.99; Age: 7 and Up)



Wikki Stix Curious George Activity Book Set by WIKKI STIX



Three fun-activity books featuring that adorable little fellow, Curious George! Puzzles, picture games, counting fun, connect-the-dot activities: all to be completed with Wikki Stix. Three fun themes include A Day at School, A Trip to the Circus and The Birthday Party. Each book comes with 72 Wikki Stix and a furry little Curious George cutout. Distinctive 3-D activity in each book. Three fun books for one very low price! (

Watch Video) 8/23/2007 (MSRP: $21.95; Age: 3 to 5)



Tolo First Friends Kitten by SMALL WORLD TOYS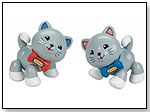 This poseable kitten is available in two varieties and features a head, legs and tail that move. 10/31/2008 (MSRP: $7.99)



Oball by RHINO TOYS INC.



This rubbery, tri-colored ball is a staple for any child learning cognitive and social skills and developing fine- and gross-motor skills. Ideal for children with a special need, the ball is durable and has a skeletal structure that allows for easy catching. "Kids and teachers agree that Oballs are the easiest balls to catch and hold. The cool design already has won five awards for excellence and innovation, including an Oppenheim Toy Portfolio Gold Award and a Dr. Toy Best Vacation Products Award," said Suzanne Silverglate, owner of Rhino Toys.
— "Everybody buys it," Dalene Lockhart, owner of Toy Town in Casper, Wyo., told TDmonthly in 2007. "Right now it is head and shoulders above others [in the infant/toddler category]. It's probably been that way for two years." Retailers reported average monthly sales of five to 25 a month.
— In summer 2008, four of 66 specialty retailers named the Oball as one of their top-selling gifts for babies. "We sell more of them because our store does gift wrapping and it makes a good topper," said Jill Jernigan, owner of J. Christopher Toys in Jonesboro, Ark.
― Ask retailers about top-selling balls and the Oball is an answer that's sure to come up, winning the graspable toy a TDmonthly Top Seller 2007 award. Six of 64 retailers named the Oball as a best-selling baby toy in March 2009, and two of 39 said the same a year later. "[It] is definitely the best-selling gift for babies," stated John Naisbitt, owner of Thinker Things in Del Mar, Calif., in June 2009. (

Watch Video) 9/1/2004 (MSRP: $7.00; Age: 1 and Up)



---
---


Copyright © 2021 TDmonthly®, a division of TOYDIRECTORY.com®, Inc.