August 8, 2020

January 2009 | Vol. VIII - No. 1


In This Issue
Getting Off to a Great Start
It's a fresh, new year ... and time to think about how your 2009 is shaping up. Check out new toys, tips for a profitable toy store, and feature stories on your fellow toy-industry partners in this January issue of TDmonthly Magazine. Here are some highlights:

CASH AFTER CHRISTMAS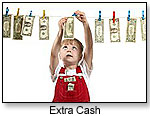 If you're lucky enough to be one of those retailers whose store exceeds holiday sales expectations by 10, 15 or even 25 percent, you'll definitely want to see "Retailing Tips: Allocating Post-Holiday Cash" for storeowners' recommendations on spending it wisely. Besides replenishing inventory, almost 20 percent of 52 retailers said they reinvest the money for physical or other improvements to the store, and some even dole out good-cheer bonuses with the surplus. Sitting on holiday stock that didn't sell? Find out what you can do with it now in "Retailing Tips: What to Do With Stock That Won't Move."

INNOVATION CELEBRATION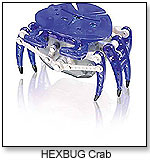 Chances are you'll see some pretty cool, new toys at trade shows this year, but why not let us tell you about some innovative items manufacturers have already shared with us? TDmonthly's Innovations of 2009 article highlights the latest and what's-to-come debuts in construction, plush, education and more.

STAFF PICKS

We're not biased, but there are definitely things that catch our collective staff eye. See a super-condensed version of our Notable & New Toys articles in our Staff Picks, or check out hundreds of new toys, games and gifts in the full articles here:

Notable & New Toys: Specialty
Notable & New Toys: All

Get a brief glimpse at some Staff Picks selections below:
One-of-a-Kind Wooden YoYo by SUDDENLY, IT'S REAL!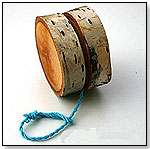 Each yoyo from One-of-a-Kind Yo-Yo has its own character. The yoyos are made with various sustainably harvested woods from Wisconsin. The wood is carefully selected, hand cut, meticulously sanded, and dipped in a clear lacquer, then assembled with the utmost care. The professional yoyo strings are 100-percent cotton. Each yoyo measures approximately 2" across. Before leaving the shop for the toy store, each yo-yo must pass rigorous testing by the maker to insure that the consumer receives a quality product that works like a charm. Launch date: 2000. 11/25/2008 (MSRP: $30.00; Age: 12 and Up)



Sticky Pixies Couture Dress 1 by STICKY PIXIES



This light, fanciful dress can easily be applied with Velcro to any of the 7" Sticky Pixies fairies, which can be used in scrapbooks or on walls for decoration. 12/5/2008 (MSRP: $10.00)



Kidzsack Back Sack by KIDZSACK

Kidzsack is an eco-friendly, creative backsack for kids. The fabric is 10-oz. canvas, made from 100-percent recycled cotton and soda bottles. The front of the sack is screenprinted and eight washable, non-toxic markers are included. Kids color, parents wash, and kids recolor — a great reusable activity kit. "It isn't a one-time craft that sits on a shelf collecting dust. As a parent of four, I'm very interested in long-lasting crafts that encourage creativity," Owner Tina Hill of Kidzsack told TDmonthly. This product received a 2008 Preferred Choice Award from Creative Child Magazine. Launch date: October 15, 2007. 12/8/2008 (MSRP: $21.95; Age: 4 to 10)



---
---


Copyright © 2020 TDmonthly®, a division of TOYDIRECTORY.com®, Inc.