---
Retailing Tips: What to Do With Stock That Won't Move
Be Ready to Donate, Barter or Move Toys Around
"I can have a product that doesn't move in six months, then move it to another spot and sell out of them." — Tim Gessner, Deep River Toy Co.

Ideally, your store has the perfect balance of merchandise that flows in and out the door at just the right time according to customers' wishes. But let's face it, few toys are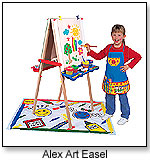 overwhelming hits, and even good toys are sometimes hard sells. So, what should you do when you're stuck with stock? Sixty-four retailers shared with TDmonthly Magazine their methods for putting stubborn toys on the move.

1. Donate It. Twenty-five retailers indicated that generosity meets their needs as well as others'. "We try to partner with schools," said Kate Tanner, owner of Kidstop in Scottsdale, Ariz. "We'll do a game collection … [or] an easel with all the art supplies. We really try to spread it around every year to different people."

"Sometimes we donate them to daycares, and I've even shipped them out at times to needy people," seconded Teresa Ford, owner of Kids' Ketch in Lewes, Del.

2. Set Sale. Nearly one-fourth of the retailers surveyed said they discount problem products or put them on clearance. "We've tried different things, like vendor of the week or item of the month, but sales seem to work," noted Jeanne McCullough, owner of Children's Store Inc. in Boise, Idaho.

3. Reposition Merchandise. "I can have a product that doesn't move in six months, then move it to another spot and sell out of them," Tim Gessner, co-owner of Deep River Toy Co. in Deep River, Conn., told TDmonthly.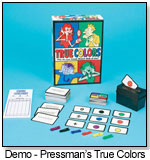 Ten other retailers also said they prefer to change a display or move stock to a different location in the store if it's not selling. "If it's a game, we'll set up a demo," added Amanda Melemedi, manager of The Toy Box in Amherst, Mass.

4. Bank on Bartering. David Ekwall, owner of The Wooden Toy in Wethersfield, Conn., belongs to a barter network that allows him to trade excess inventory for credit, which he then spends on printing, advertising or even a hotel at Toy Fair in New York, he said.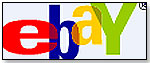 5. Try Selling Online. "Our company does a pretty significant amount of business with actual vintage toys on eBay, so we also will sometimes dump stock, if it's unique, onto eBay," said Dave Brisbois, owner of The Toy Dept. in Pasadena, Calif.

6. Go Back to Vendors. "Sometimes if we have a bad item and we have a good rapport with the manufacturer, we ask them to take it back," Debbie Scholl, owner of FUNdamentally Toys in Houston, told TDmonthly.

Molly McMullin, manager of Twirl in Ranchos de Taos, N.M., said her store "sometimes negotiate[s] with another vendor to trade."

7. Cut Some Deals. Joe Berardoni, owner of Pun's Toy Shop in Bryn Mawr, Pa., conducts sales secretly. "We don't advertise it as a sale, but if someone comes in we can give them a good deal on it. We make it known to our staff which products need to go."

8. Throw In Extras. "More often than not, if somebody has a really large order I'll throw something into their package. Or I'll use it as a POS and tell them that, 'I'll sell you this for $1,'" said Luke Rook, owner of Lulubell Toy Bodega in Tucson, Ariz.

Writer's Bio:
Julie L. Jones has written articles for both newspapers and magazines. Before joining the staff of TDmonthly Magazine, she worked as a communications writer and provided editorial support for a market research company.
Read more articles by this author
THIS BANNER IS AN AD:
---
---