September 19, 2020

April 2009 | Vol. VIII - No. 4


TDmonthly's Top-10 Most-Wanted Toys: April 2009
Frogs and Bugs Creep to the Top
This month, there are some exciting breakthrough additions to the traditionally steady list of best sellers for the specialty toy industry — namely, sustainable Eco-Aquariums from Wild Creations and the HEXBUG Micro Robotic Creatures from Innovation First. See what else made the list, based on a survey of independent toy-store owners across the nation.
BANANAGRAMS® by BANANAGRAMS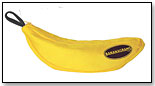 The fast-moving word game consists of 144 ivory-like letter tiles in a zippered banana pouch. Players place the tiles face down on the table and randomly select 21 tiles. They turn their letters right-side up simultaneously and proceed to form as many intersecting and interconnecting words as possible, rearranging their own letters as many times as desired throughout the game. Awards: TDmonthly Top Seller 2007; 2009 TOTY Game of the YEAR, 2006 Oppenheim Toy Portfolio Gold Seal; 2007 iParenting; 2007 Parents' Choice Recommended; 2007 Dr. Toy Best Products. (Read Review)
— This product has been making the TDmonthly Best-sellers lists since 2007.
— As of 05/13/2011 this product had 4.8 out of 5 stars from 456 reviews on Amazon.com.
— Eight of 66 retailers vouched for its best-selling status in May 2008; seven of 63 did in Sept. 2008. Shani Watmough of Planet Toys in Rockland, Maine, said her store sells 60 per month. Fifteen of 38 named it a top-selling game in Feb. 2010.
— As of April 5, 2010, Bananagrams had spent 570 days in the top-100 best-selling toys and games on Amazon.com.
— According to owner Brett Sommer of Figpickels Toy Emporium in Coeur d'Alene, Idaho, "It was the 2009 game of the year. The brilliant packaging definitely helps this product." (

Watch Video) 6/19/2006 (MSRP: $14.99; Age: 7 and Up)



PlasmaCar Purple by PLASMART INC.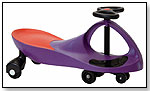 Now more than 10 years old, PlasmaCar continues to intrigue and fascinate with millions of units sole and multiple awards in over sixty countries worldwide. Just sit, put your feet up, and turn the steering wheel to propel yourself forward up to 6 mph on any smooth, flat surface. With a maximum weight capacity of 220 lbs., even parents and grandparents have experienced a giggle by taking it for a spin. Made from state-of-the-art, high-quality ABS plastics, this kid-powered, durable, ride-on vehicle comes in a variety of colors.
— "I can't believe how many of these I sell," remarked Jacque Flagg, owner of Jacque's Inc. in Bryan, Texas. In a March 2009 survey, Flagg reported sales of around 20 per month.
— In spring 2009, 41 percent of 60 retailers listed PlasmaCar as a best-selling ride-on in their stores, reporting sales of a dozen per month on average.
Awards: 2012 Parents Choice Awards Recommended, 2009 Green Parents List Check Mark, 2009 DisneyFamily.com Top Action Figures and Toys for Toddlers, 2009+2008+2005 The National Parenting Centre Seal of Approval, 2008 iParenting Media Toy Award, 2008 Fat Brain Toy Award Active Play, 2006 TIA Outdoor Toy of the Year - Specialty Toy of the Year, 2006 Oppenheim Toy Portfolio Platinum Award, 2005 Oppenheim Toy Portfolio Gold Seal Award, 2005 Dr. Toy Best Vacation Products, 2005 Creative Child Seal of Excellence, 2001 International Patent Fair, Hong Kong Gold Medal (

Watch Video) 3/24/2009 (MSRP: $69.95; Age: 3 and Up)



Blokus by MATTEL INC.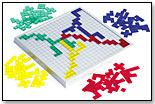 Europe´s 2002 game of the year, Blokus is a strategy game for the family. It's similar to the ancient Go Game — the board is a grid and players use their pieces to try to control as much territory as possible. The game pieces are in four, 21-piece sets of varying shapes. Each player chooses a color and works on expanding his territory on the board while blocking others from doing the same. Each new piece laid down must touch at least one other piece of the same color, but can only touch at corners, not along edges. The game ends when all players have been blocked from laying down more pieces. Points are deducted for pieces not played, and the player with the highest score at the end, wins. Blokus comes with a game board with 400 squares, 84 game pieces (red, green, blue and yellow), and instructions.
— In spring 2007, Sally Lesser, owner of Massachusetts' Henry Bear's Park, called Blokus a "consistent best-seller" at her three stores. It's also tops at Juggles in Wakefield, R.I., and Kazoodles in Vancouver, Wash. Six of 63 retailers named Blokus as their overall best seller in September 2008. Three of 52 retailers named Blokus as one of their overall top sellers in November 2008. Blokus is no longer distributed by Educational Insights as of 12/4/08.
― "No. 1 is Blokus," Linda Hanzelko, owner of Timmy's Toy Chest in Lake Mary, Fla., told TDmonthly when asked about best-selling games in early 2009. "It's an easy sell. It's one that people come back later and say 'You were right.'" In late 2009, Lori Hershman, owner of Evan's Toy Shoppe in Hamden, Ct., estimated sales of about 34 units monthly. Six of 38 retailers called it a best-selling game in Feb. 2010, selling from three to 150 units per month. 5/27/2005 (MSRP: $29.99; Age: 5 to 12)



Classic Water Garden Starter Kit Eco-Aquarium by WILD CREATIONS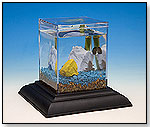 This balanced ecosystem offers a low-maintenance way for children or adults to enjoy an aquarium environment. It comes complete with water, a snail, two little frogs, food and care pack. The water in the aquarium only has to be changed every five or six months.
— ''We sold about 660 during the year," Marc Holcomb, owner of Toys & Co. in Greensboro, S.C., said in autumn 2010. Dave Campbell of Amazing Toys in Great Falls, Mont., sells approximately 12 per month.
— "I brought in 20, and in two weeks it sold out. I brought in 20 more and it sold out," Gage Brownell, manager of Belmont Toys in Belmont, Mass., told TDmonthly in March 2009 about the EcoAquariums he discovered at Toy Fair the month before. Molly McMullin of Twirl in Taos, N.M., reported sales of about 70 a month in March 2009.
— "Everyone was excited about them," Jeanne McCullough, owner of Children's Store Inc., said following ASTRA Marketplace in June 2009.
— In late summer/early fall 2009, three of 38 retailers named EcoAquariums as a best-selling science and nature product, noting sales of 18 to 60 a month. "We were hesitant to bring them in. We didn't want to be a pet store. But it's a neat idea. It's low maintenance. It's something the parents and kids can agree on," Gary Green of Toy Box of Asheville in Asheville, N.C., told TDmonthly.
Awards: 2010 Tillywig Top Fun; Parent's Choice Award 2010
Past Videos: Toy Fair 2009 (

Watch Video) 2/16/2009 (MSRP: $30.00)



Technic Mini Forklift by LEGO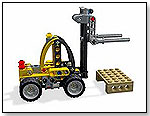 This 89-piece set measures 3.5" tall and includes a functional mast and forks that lift a cargo pallet. Please check with LEGO directly to see if this particular item is available for the specialty market.
— "Lego's been a big huge boost," Ron Banducci of Games Unlimited told TDmonthly in early fall 2008 when discussing hot-selling tween items.
— "The kids like the challenge of building all the pieces," said Linda Kapnick, owner of Ambassador Toys in San Francisco.
— Twelve percent of 51 retailers said Lego is a best-selling item for tweens. 9/19/2008 (MSRP: $7.99; Age: 7 to 14)



Webkinz Jr. - Kitty by GANZ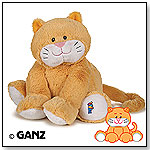 Webkinz Jr. features its own website where smaller boys and girls can play age-appropriate games chosen by their parents. This 12", super-soft Kitty comes with her own secret code that little tots can use to access the online play space. Launch date: Spring 2009. 1/8/2009 (MSRP: $30.00; Age: 3 to 6)



HEXBUG Micro Robotic Creature by INNOVATION FIRST LABS, INC.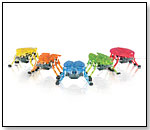 The micro-robotic HEXBUG is a tiny, obedient insect that features bump-sensor feelers that help it avoid objects in its path. It responds to clapping or other loud noise by backing up or changing direction. The HEXBUG is small enough to fit in the hand and comes in five different body types and colors including pink, blue, green, yellow and orange. Awards: TDmonthly Innovations 2008.
— According to more than 60 reviews on Amazon.com and Radioshack.com, this fun, durable toy has been rated 4 out of 5 stars due to its entertaining and educational features. It is portable for any occasion and appropriate for any age. Consumers should be careful though, as they have been known to be flimsy and easily breakable, like real bugs! (09.12.08)
— "Everyone wants one, from adults to kids," Charles Bonner, owner of Heights Toy Center in Little Rock, Ark., told TDmonthly of this best seller in April 2009. "I sell 200 to 250 a month." Three of 44 retailers tagged Hexbugs as an overall best seller in late fall 2009.
— During a September 2010 survey, two of 44 retailers listed Hexbugs as their top-seller for tweens.


(

Watch Video) 2/12/2008 (MSRP: $9.99; Age: 8 and Up)



Piano Player by PLAYMOBIL INC.

Listen to the pianist as he performs a song for all to hear. Includes a figure, white grand piano, sheet music, and stool. Press the keys of the piano to play two wedding melodies. 2 AAA batteries required. Recommended for ages four and up. Choking Hazard. Small parts. Not for children under 3 years. 12/8/2008 (Age: 4 and Up)



SET® – The Family Game of Visual Perception® by SET ENTERPRISES INC.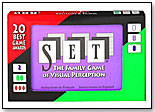 SET is a board game where any table becomes the board. It is a highly addictive, original game of visual perception. The goal is to be the first to see a SET from the 12 cards laid face up on the table. A SET is three cards that are either all the same or all different in each individual feature. With no turns and no luck, SET is challenging, fast and fun!
Players 1 to 20 (or as many as can fit around a table)
Ages 6 to 99
— "It's a really great game, one that we sell day in and day out," Sally Lesser, owner of Henry Bear's Park in Massachusetts, told TDmonthly in spring 2007.
— Two of 63 retailers mentioned Set when asked about their overall best-selling toy or game in September 2008. Ten of 64 retailers named Set as a best-selling card game in August 2008, and more than 25 percent of 38 retailers said the same in late summer 2009. In Feb. 2010, five of 38 retailers cited it as a top-selling game.
— "[Set is] popular mainly because all ages can play it at the same time," pointed out Greg Bonner, owner of Heights Toy Center in Little Rock, Ark., in summer 2008.
— In a late summer 2010 TDmonthly survey, 23 percent of 43 retailers surveyed named SET a best-selling card game.
AWARDS: 2010 TDmonthly Top Seller; 2007 TDmonthly Classic
(

Watch Video) 9/13/2005 (MSRP: $12.00; Age: 6 to 99)



Settlers of Catan by MAYFAIR GAMES INC.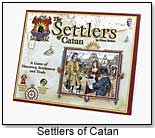 Imported from Germany to the U.S. in 1995, this European designer game is thematically nonviolent, elegant in game play and visually appealing. Players must collect and trade resources, such as wood and sheep, and build the best settlement on an island. Moves require strategic planning, and negotiating and trade are crucial elements of the game.
— "The Settlers of Catan is extremely popular with boys over 12. It's a great game that's a combination of Risk and Monopoly," was the analysis provided by Leanna Halbrecht, owner of Animations in Teaneck, N.J.
— "I'm having a lot of interest in Settlers of Catan and its expansion packs," added Amy Barrett, owner of Lasso the Moon Wonderful Toys in Helena, Mont. "Games such as Settlers of Catan … are becoming more popular," said Owner David Campbell of Amazing Toys in early 2009. — This game has been exciting kids — and specialty retailers — for years. Its long-running status as a top seller earned it a TDmonthly Classic Toy 2007 award. 1/18/2005 (MSRP: $42.00; Age: 12 and Up)



---
---


Copyright © 2020 TDmonthly®, a division of TOYDIRECTORY.com®, Inc.