September 20, 2020

July 2009 | Vol. VIII - No. 7


In This Issue
How the Right Events Can Build Your Business
This month in TDmonthly Magazine, find out how BANDthology and one of Restoration Gallery's Global Green Pals fared with reviews and ratings from our Roundtable families, in addition to gaining some tips for business-boosting events.

UNINTUITIVE EVENTS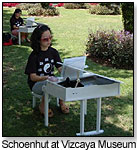 What do dogs in tutus have to do with selling toys? Find out why successful business owners, such as Eric Nakamura of Giant Robot fame, hold unintuitive events to help draw attention to their stores. From toy pianos in gardens to upright pianos chained to lampposts, you'll get a few eye-opening tips on how to turn eyes toward your biz. Also, in our Retailing Tips, get an idea of which events have benefited storeowners, and why.

TOP-DOLLAR DOLLS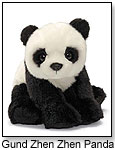 Wondering about kids' and parents' favorite buys? Folkmanis and Gund earned coveted top spots for most-wanted plush and puppets in a recent top-10 report, while Corolle, Madame Alexander and Groovy Girls by Manhattan Toy are popular choices in the dolls category. See how your store sales match up to those of other specialty retailers in TDmonthly's latest top-10 articles.

STAFF PICKS

CCA & B's Elf on the Shelf shows its feminine side with a crisp snowflake'd skirt, Knightweaver Games challenges kids to "patch" together their memory skills, and animals go wild on Learning Fun With Felt's Rainforest playboard. See these three launches below, plus new construction toys and baby gifts in our Staff Picks article.
The Elf on the Shelf: The Claus Couture™ Scout Elf Skirt by CCA and B LLC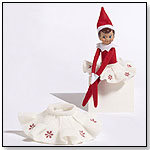 The original Scout Elf Skirt is a dazzling ice-white, pleated skirt, sure to please the most fashion conscious female scout elf. Beautifully embellished with holly berry red snowflakes, this skirt will make your girl elf outshine the stars this Christmas season. Simply place the skirt where your elf can see it and she'll fly into it during the night. One size fits all.
— The Claus Couture Scout Elf Skirt is deceptively simple. At first glance it may appear to be some simple scraps of cloth. Diana Nelson, owner of Kazoo & Company in Denver, was skeptical when she first saw it, but overwhelming sales erased her doubts and made her regret her reduced order of the item. Parents who have experienced the magical tradition of The Elf on the Shelf know that the watchful gaze of the elf can transform misbehaving children into angels. Similarly, the Claus Couture Scout Elf Skirt transforms a generic elf into a fashionable female elf. More important, it can transform a sale, adding another item to a purchase or even encouraging customers to buy a second so their boys and girls can each have an Elf on the Shelf. 6/3/2009 (MSRP: $6.95; Age: 2 to 12)



Patchwork™ by KNIGHTWEAVER GAMES LLC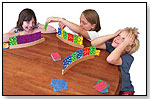 Patchwork is a fast-paced logic game for two to five players designed to build logic, memory and patterning skills in a fun setting. Players trade colorful, two-sided cards between elegant wood racks to create sets, or steal them from each other. Game play takes 20 to 30 minutes. "The game employs a totally unique game mechanic that is easy to learn, fun to play and teach[es] logic, memory and sequencing skills," Daniel Weaver, founder of Knightweaver Games, told TDmonthly. This product has received the following awards: 2009 Oppenheim Gold Seal; 2009 Dr. Toy Best Vacation Children's Products; 2009 Seal of Excellence for Kid's Strategy Game from Creative Child Magazine; and 2009 Outstanding Products iParenting Media Award. Launch date: January 29, 2009.
— "It is an engaging game that encourages player to think logically while trading card with other players. You have to use logic, memory and create pattern sets to win the game," said Angel Stahl of Angel's Toy Barn in Greensburg, Pa., who especially liked this game at the 2009 ASTRA Marketplace.
Editor's Note: Gamewright announced May 25, 2010, that it signed an agreement for the worldwide publishing rights to Patchwork. Play will remain the same; however, Gamewright will re-launch the game as FlipOut in late 2010 or early 2011. (

Watch Video) 5/19/2009 (MSRP: $19.99; Age: 5 and Up)



Rainforest by LEARNING FUN WITH FELT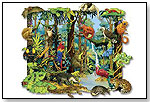 Deep in the rainforest camouflaged againt dense vegetation hide unique animals. A tapir slumbers by the sleepy three-toed sloth, while toucans and monkeys sing in the trees. A lavish play board provides a dense cover for more than 20 felt animals. Launch date: 2009. 5/19/2009 (MSRP: $16.95; Age: 3 to 8)



---
---


Copyright © 2020 TDmonthly®, a division of TOYDIRECTORY.com®, Inc.