September 19, 2020

July 2009 | Vol. VIII - No. 7


Holiday Preview - R/C and Hobby Toys
Duck Hunts, Police Chases and Easy-to-Fly Copters
Fire up your engines! TDmonthly's Holiday Preview of R/C and Hobby Toys puts jets and helicopters to flight, creates a high-speed police chase, and leaves ducks flapping their wings for safety.
Ultimass Radio-Controlled D-Fly III Tiger Helicopter by EMIRIMAGE CORP.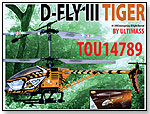 With a three-channel remote, this tiger-striped RC helicopter features LED lights on the blades and tail and uses a lithium battery. 5/27/2009



Super Hero Squad Mini I/R Series by SILVERLIT TOYS


Characterized with the Marvel "Super Hero Squad" team, this series features an infrared full-function remote control with A,B and C channel sector. It has miniature vehicles with stylish designs for collection, digital proportional control for precise turns and speed, and headlights. Launch date: August 2009. 6/29/2009 (MSRP: $19.99; Age: 5 and Up)



Virtual Reality Control (VRC) MicroFighter by INTERACTIVE TOY CONCEPTS LTD.

The VRC MicroFighter features a controller that looks like a real cockpit joystick offering flight control simulation using virtual radio control. Pull the trigger to soar, tilt for left and right control. 2 channel operation. The MicroFighter can fly for 10 minutes on a single charge. 3/2/2009



Air Hogs Zero Gravity Micro by SPIN MASTER TOYS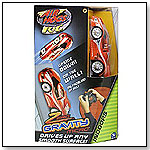 Complete with two power settings and four different frequencies for racing, this small car can move along walls and even upside down in suction mode. It's available in several colors. 12/1/2008 (MSRP: $30.00; Age: 8 and Up)



Jumbo the Jet Shape Sorter Remote Control Airplane by THE LEARNING JOURNEY INTERNATIONAL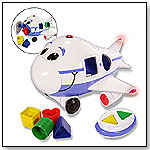 This interactive plane guides a child through learning colors and shapes while having tons of fun. It has two play modes: Learn the Color and Shape and Find It! Kids play simply by inserting the plastic shapes into their slots. The infrared remote control, which works up to 12' away, can be used to bring the plane in for a landing. The plane vibrates, moves forward and backward, and plays melodies as it moves along. It also has red lights that blink randomly. The shape pieces and remote can be stored in the handy storage compartment in the nose of the plane. Jumbo Jet also has an automatic shut off. This product received a 2008 Seal of Excellence award from Creative Child Magazine. Launch date: March 2008. 11/13/2008 (MSRP: $29.99; Age: 2 and Up)



Polaris Rush RC Snowmobile by INTERACTIVE TOY CONCEPTS LTD.

Launching in 2009, the Rush from Polaris features powerful electric motor, signature Polaris aesthetics, a revolutionary exposed working suspension and full track design and comes complete with interchangeable indoor and outdoor skis (runs on snow). Working taillight and headlight and comes with a 9.6 volt Ni-Cd battery 3/2/2009



Micro-Tiger Indoor R/C Helicopter by ESTES INDUSTRIES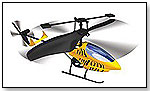 The MICRO-TIGER indoor, digital proportional IR helicopter features a micro size fun with macro-scale performance. The MICRO-TIGER's blue LED light illuminates the cockpit for cool nighttime flying. The product is capable of precise and accurate control using the new digital proportional patent-pending Motion Auto Sensing Control (M.A.S.C.) Controller. A simple tilt of the wrist turns the helicopter in that direction. Beginners and experienced pilots will both enjoy the thrill and command of steering like a real pilot. The MICRO-TIGER comes fully assembled and ready to fly. It requires five AA alkaline batteries (not included). Launch date: June 2008. 10/29/2008 (MSRP: $49.99; Age: 10 and Up)



Evolution Classic Memories Slot Car Racing System by CARRERA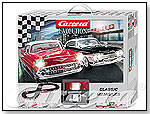 Featuring the famed '57 Chevrolet® Bel Air Coupe and legendary 1960 Plymouth® Fury in original form and detail on a 1:32 scale, Carrera's Classic Memories Set captures the nostalgia of "the happy days" and transports drivers, race fans and collectors alike back to the time when both classics could be found dragging the strip and speeding to the local sock hop. "General Motors' '57 Chevy® and '60 Plymouth® Fury were innovative in their day," said Alan Hess, president of Carrera America. "Both models' body styling, revolutionary suspensions and transmissions make them a natural addition to Carrera Evolution's high performance, original-licensed offerings. With this new set, we're reviving and refreshing timeless classics in a fun, exciting way." Launch date: November 2008. 10/27/2008 (MSRP: $170.00; Age: 8 and Up)



Traxxas Stampede XL-5 Ready-to-Run by TRAXXAS CORP.


The Traxxas Stampede XL-5 Ready-to-Run was named the "best electric monster truck for 2006." It offers a Titan 12-turn 550 motor that brings it to speeds of over 30 mph. It is a rugged, high-performance truck.
— This ready-to-fly helicopter was on the top 10 best-sellers' list for the HobbyTown USA franchise at the beginning of 2009, according to Director of Media Buying Mary Friesen. 1/29/2009 (MSRP: $179.95; Age: All Ages)



Interceptor Jet by MEGATECH INTL. INC.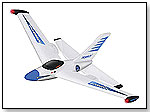 This R/C model features a 9" wingspan and excellent flight performance, flight duration and overall durability. The Interceptor's twin motors supply so much thrust that it will do a complete loop with no problem. With the twin-stick transmitter, the operators has complete control over climbing, diving and left/right turning. The Interceptor utilizes the best and latest Lithium Polymer rechargeable battery technology for power and long flights. The plane recharges directly from the built-in charger in the transmitter for the convenience of being able to charge it anywhere, anytime. The plane features "unbreakable new material," VP David Deans of Megatech International told TDmonthly. Launch date: October 2008. 10/27/2008 (MSRP: $59.99; Age: 8 and Up)



HEXBUG Inchworm by INNOVATION FIRST LABS, INC.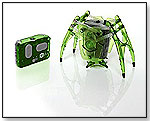 The HEXBUG Inchworm is the first Micro Robotic Creature in the HEXBUG line to feature a full-function IR remote control. Users drive the Inchworm forward, back, left and right. A and B control bands allow users to control two Inchworms at once or multiple Inchworms on the same band. The product features a unique crawling and pirouette motion around its center pod foot. "This unique HEXBUG Micro Robotic impulse item is offered in a five-pack impulse counter display with five-color variety assortment," Joel Carter, VP of marketing for Innovation First, told TDmonthly. Launch date: October 15, 2008.
— The Inchworm has been a top seller at Pufferbellies in Staunton, Va., for at least a year, according to co-owner Susan Blanton in fall 2009.
— The Hexbug Inchworm is a popular item at the Toy Shop of Concord in Concord, Mass., Owner David Hesel told TDmonthly in late 2009. (

Watch Video) 10/2/2008 (MSRP: $19.99; Age: 8 and Up)



Viper by ESTES INDUSTRIES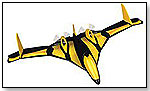 With the VIPER Radio Control Airplane with a patent-pending M.A.S.C. Controller, the user can tilt his wrist to the right or left and the plane follows the hand and turns the appropriate direction. M.A.S.C. puts the user in the pilot's seat. The throttle is controlled by squeezing the variable speed trigger for more altitude. The powerful twin motors and aerodynamic design add to the fun of M.A.S.C. as VIPER climbs and dives across the sky. The Estes VIPER is easy and intuitive for a beginner pilot to learn to fly and also delivers better maneuvers and is more fun for an advanced pilot. It requires six AA alkaline batteries (not included). Launch date: June 2008. 10/29/2008 (MSRP: $49.99; Age: 10 and Up)



Fishin' Buddy by AVIVA SPORTS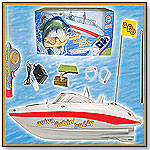 This 9.6V, 27 MHz remote-controlled boat can catch fish that weigh up to two pounds. Prop guards help prevent line tangles. Included are the RC boat and controller, telescoping retrieval hook, hook, botter and 2-lb. test line. A rechargable Ni-Mh attery and charger are also included. 7/8/2008 (MSRP: $49.95; Age: 8 and Up)



R/C Gecko Car by GEOSPACE INTERNATIONAL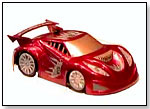 Kids don't have to drive their parents up the wall anymore ... now they can transfer their energy straight to this super cool Gecko RC car. It can travel horizontally or vertically for fun in all dimensions. Launch date: February 2009. (

Watch Video) 4/14/2009 (MSRP: $49.99; Age: 5 and Up)



Carrera GO!!! Police Chase by CARRERA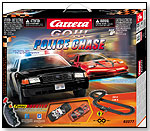 A complete slot-car racing set, Police Chase features two authentically detailed cars. One, a Crown Victoria police interceptor with working headlights, and the other, a Corvette with blue under-lighting, race along the tracks at the command of two turbo-speed controllers included in the set. The lap-counter keeps track of who is in the lead.
— Five percent of 68 retailers said in October 2008 that slot cars are their top-selling hobby item. 9/19/2008 (Age: 8 and Up)



Christmas Trolley Set by M T H ELECTRIC TRAINS

This colorful trolley features a lighted interior, metal wheels and gears, and a long-lasting motor. It operates on any O Gauge track system including the easy-to-assemble 8-piece RailTrax circled included with the set. Optional track bumpers can be added to take advantage of the Automatic Bumper Reversing Mechanism (ABRM) that changes the trolley's direction when it hits a track bumper. 4/16/2009 (MSRP: $119.95)



H-racer 2.0 (IR control) by HORIZON FUEL CELL TECHNOLOGIES PTE. LTD.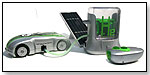 Horizon's iconic H-racer refuelable fuel cell car has entered the second generation, with infrared remote control and steering capability, as well as faster driving speed due to a new generation of miniature PEM fuel cell. Launch date: October 2008. 6/29/2009 (MSRP: $119; Age: 12 and Up)



Duck Hunter by INTERACTIVE TOY CONCEPTS LTD.

Hunt or be hunted with the Duck Hunter. Launch the duck in the air and try to hunt it down with the toy shooter as it flies freely in the air. The i-Fly Duck Hunter offers an interactive infrared battle between bird and player. Free flights can be up to 30 secords or more with realistic wing flapping. Takes 3 direct hits to bring down the duck. A 10 second charge equates to 30 seconds of free flight. (

Watch Video) 3/2/2009



Pacific Flyer: an E-Z Track® set with E-Z Mate® couplers by BACHMANN TRAINS



Assembly and breakdown of trains in the railway yard is tough work, but the Pacific Flyer set is ready to get the job done. Assemble your consist, clear the yard and move your freight to its final destination with the Pacific Flyer!

4/15/2009 (MSRP: $95)



RealFlight G4 Flight Simulator by HOBBICO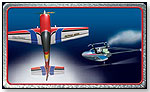 The RealFlight G4 Flight Simulator offers a near-perfect simulation of radio-controlled flight. It offers improved sights, sounds, and physics. It has remained the number one RC flight simulator for over a decade.
— This simulator is a top seller at HobbyTown USA stores, Mary Friesen, director of media buying for the franchise, told TDmonthly in early 2009. 1/29/2009 (MSRP: $199.99)



1080 Beast Racetrack by INFINITRAX INC.



Don't let the name intimidate you. InfiniTrax's™ 1080 Beast can be tamed by the beginner. The Beast challenges you to a whole new level of imagination and building larger and bigger than anything else InfiniTrax™ has to offer! Your driving champ now has the most awesome amount of track-building power to be had at their finger tips. So many pieces and so many configurations, you'll never run out of new ways to race! It's time to step up to the ultimate fun, the ultimate challenge. It's time to tame the Beast! 11/25/2008



---
---


Copyright © 2020 TDmonthly®, a division of TOYDIRECTORY.com®, Inc.