September 19, 2020

July 2009 | Vol. VIII - No. 7


Top-10 Toys from ASTRA 2009
What Specialty Storeowners Liked at the Marketplace
From pet fish in self-sustaining aquariums to tiaras with all the twinkle a little girl could want, specialty toy-store owners at the 2009 ASTRA Marketplace & Academy found plenty of fun products to capture the attention of their clientele in the coming months. In TDmonthly Magazine's top-10 picks from the show, based on communication with more than a dozen retailers about their favorite items, catch a glimpse of some sophisticated art sets for kids, accessories made to please household pets, and more, including eco-friendly gifts. There's also a bonus item — a tiny video camera retailers can not only sell, but also use to track shoppers' experiences in their stores. (More than 150 product videos from the show.)
Classic Water Garden Starter Kit Eco-Aquarium by WILD CREATIONS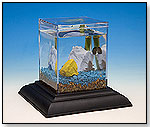 This balanced ecosystem offers a low-maintenance way for children or adults to enjoy an aquarium environment. It comes complete with water, a snail, two little frogs, food and care pack. The water in the aquarium only has to be changed every five or six months.
— ''We sold about 660 during the year," Marc Holcomb, owner of Toys & Co. in Greensboro, S.C., said in autumn 2010. Dave Campbell of Amazing Toys in Great Falls, Mont., sells approximately 12 per month.
— "I brought in 20, and in two weeks it sold out. I brought in 20 more and it sold out," Gage Brownell, manager of Belmont Toys in Belmont, Mass., told TDmonthly in March 2009 about the EcoAquariums he discovered at Toy Fair the month before. Molly McMullin of Twirl in Taos, N.M., reported sales of about 70 a month in March 2009.
— "Everyone was excited about them," Jeanne McCullough, owner of Children's Store Inc., said following ASTRA Marketplace in June 2009.
— In late summer/early fall 2009, three of 38 retailers named EcoAquariums as a best-selling science and nature product, noting sales of 18 to 60 a month. "We were hesitant to bring them in. We didn't want to be a pet store. But it's a neat idea. It's low maintenance. It's something the parents and kids can agree on," Gary Green of Toy Box of Asheville in Asheville, N.C., told TDmonthly.
Awards: 2010 Tillywig Top Fun; Parent's Choice Award 2010
Past Videos: Toy Fair 2009 (

Watch Video) 2/16/2009 (MSRP: $30.00)



Sticky Mosaics® Twinkle Tiaras by THE ORB FACTORY LIMITED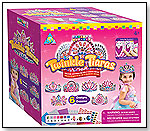 This kit is designed to make it easy to create six stunning tiaras with sparkling jewels and foam stickers. Ideal for birthdays, slumber parties or make-believe, the kit includes six tiaras and more than 1,000 sticky foam sparkle, foil and jewel pieces. "Twinkle Tiaras represent a new take on the make-believe market. It allows children to create their own tiara to help them rule over their very own magical kingdom. Not only does this product help promote creativity, but also provides a huge sense of accomplishment," Damien Crocker, sales and marketing representative for The Orb Factory Limited, told TDmonthly. Launch date: June 15, 2009.
— "[It's] great for a party activity or just [to] wear around the house," Elisabeth Dahl of Calico Cat Toy Shop in Bainbridge Island, Wash., told TDmonthly following the 2009 ASTRA trade show. (

Watch Video) 5/22/2009 (MSRP: $19.99; Age: 4 and Up)



I Love Horses Coloring & ARTivity Book by FABER-CASTELL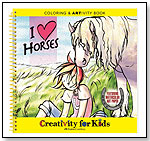 This new line of 18 books includes a 50/50 mix of coloring and activities on premium quality papers, such as watercolor, vellum, and heavy duty drawing paper. Every book was distinctively designed in partnership with artists, without clip art. The square shape is user friendly with a plastic coil binding so that the books can lay flat for easy coloring. Furthermore, the perforated pages are printed on one side and can be easily removed for displaying. Each book has its own blend of enriching activities, creative projects, fun facts and even stickers. Launch date: October 2009.
— Elisabeth Dahl of Calico Cat Toy Shoppe in Bainbridge Island, Wash., who discovered this product at the ASTRA Marketplace 2009, told TDmonthly she appreciated the spiral binding and perforated sheets. 6/30/2009 (MSRP: $7.99; Age: 3 and Up)



Dandelion Earth-Friendly Goods - Classic Shape Sorter by DANDELION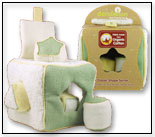 Suitable for babies 6 months and up, this soft, developmental toy is made of organic cotton fabric and is machine washable. It is part of a collection that features minimal packaging made of recycled paper and printed with vegetable-based inks. Launch date: February 15, 2009.
— "[I] love the organics, as new mothers are asking for them," commented Patti Tepper-Rasmussen, owner of Learning Tree Toys, Books & Games in Oklahoma City, following the 2009 ASTRA exhibition. (

Watch Video) 2/15/2009 (Age: 0 and Up)



Patchwork™ by KNIGHTWEAVER GAMES LLC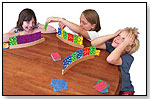 Patchwork is a fast-paced logic game for two to five players designed to build logic, memory and patterning skills in a fun setting. Players trade colorful, two-sided cards between elegant wood racks to create sets, or steal them from each other. Game play takes 20 to 30 minutes. "The game employs a totally unique game mechanic that is easy to learn, fun to play and teach[es] logic, memory and sequencing skills," Daniel Weaver, founder of Knightweaver Games, told TDmonthly. This product has received the following awards: 2009 Oppenheim Gold Seal; 2009 Dr. Toy Best Vacation Children's Products; 2009 Seal of Excellence for Kid's Strategy Game from Creative Child Magazine; and 2009 Outstanding Products iParenting Media Award. Launch date: January 29, 2009.
— "It is an engaging game that encourages player to think logically while trading card with other players. You have to use logic, memory and create pattern sets to win the game," said Angel Stahl of Angel's Toy Barn in Greensburg, Pa., who especially liked this game at the 2009 ASTRA Marketplace.
Editor's Note: Gamewright announced May 25, 2010, that it signed an agreement for the worldwide publishing rights to Patchwork. Play will remain the same; however, Gamewright will re-launch the game as FlipOut in late 2010 or early 2011. (

Watch Video) 5/19/2009 (MSRP: $19.99; Age: 5 and Up)



Creativity Kit by ARTTERRO



There's no limit to what you can make with this beautiful collection of materials! With simple tips and lots of examples for inspiration, cut, glue and sew ornaments, bookmarks, jewelry, cards, mobiles, gift tags, collages & more! Two bonus projects in every kit! Turn the box into a mailbox, birdhouse or special treasure box. The inner tray is perfect for framing your art. Ages 8 and up
— "I love these craft kits because the materials used are so incredible. Kids get to play with 100-percent wool felt, glass and wood beads, and beautiful handmade paper. It's an added bonus that the company has skipped excessive packaging and uses 100-percent post-consumer waste recycled paper, reusable bags and vegetable-based inks," said Autumn Orndorff, gift buyer for Changing Hands Bookstore in Tempe, Ariz., after discovering Artterro kits at ASTRA Marketplace 2009. 6/29/2009 (MSRP: $22.00; Age: 8 and Up)



Dump Truck by GREEN TOYS INC.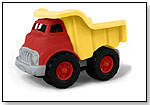 Made from recycled plastic milk containers, this energy-efficient dump truck features a functional dumper and measures 10" L x 7 1/2" W x 7 1/8" H. Launch date: February 15, 2009.
— "The new trucks from Green Toys will be big hits with 2- to 4-year-olds," Patti Tepper-Rasmussen, owner of Learning Tree Toys, Books & Games in Oklahoma City, told TDmonthly following the 2009 ASTRA Marketplace. (

Watch Video) 1/28/2009 (Age: 3 and Up)



Design Your Own Pet Bowl by BOWWOWMEOW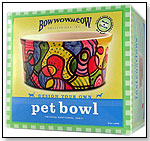 Kids can create a one-of-a-kind bowl for their one-of-a-kind pet. The size is perfect for dogs, cats, monkeys, parrots or opossums. The specially coated, food-safe ceramic pet dish comes with six non-toxic ceramic markers and holds three cups of dry food. The kit "provides children a creative way to express their love for a favorite pet. It is a fun, easy and functional project that your child will be proud of," Mike Greenwald, co-president of Bowwowmeow, told TDmonthly. Launch date: March 2009.
— "I saw these last year and didn't give them a second thought," said Mary Sisson of Kazoodles in Vancouver, Wash., "but I'm realizing how much kids love their pets and how this fills a niche for the animal lovers among our customer base. Especially the artistic ones." The Bowwowmeow pet products were one of her favorite lines at ASTRA Marketplace 2009, she told TDmonthly. 1/23/2009 (MSRP: $16.99; Age: 8 and Up)



Fire Engine Sorter by SMART GEAR LLC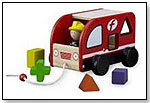 Suitable for ages 18 months and up, this fire engine is made of the renewable resource rubberwood and comes with colorful shape pieces toddlers can push through the matching silhouettes on the sides. Launch date: 2009.
— "Smart Gear is doing some really smart stuff," Patti Tepper-Rasmussen, owner of Learning Tree Toys, Games & Books in Oklahoma City, told TDmonthly after the 2009 ASTRA show. She commented on the line's nice appearance and wooden construction. 6/30/2009 (Age: 2 and Up)



Horses and Unicorns Bloco™ Construction Set by BLOCO TOYS



The set of 418 pieces allows for the simultaneous creation of 3 models: a horse, a unicorn and a filly. Many accessories are included such as a saddle, blanket, mane and bridle to enhance the playing experience. The filly can be mounted on cradles to create a rocking horse. Instructions for 6 models are included. (

Watch Video) 6/9/2009 (MSRP: $35; Age: 6 to 12)



Watch video of retailers and manufacturers at ASTRA sharing how ToyDirectory and TDmonthly have helped their businesses.
---
---


Copyright © 2020 TDmonthly®, a division of TOYDIRECTORY.com®, Inc.