September 25, 2020

August 2009 | Vol. VIII - No. 8


My Best Sellers: Moon Rabbit Toys
Maple Trains and Activity Sticks Keep Up in Sales
At Moon Rabbit Toys in Santa Fe, N.M., the focus is fun for all ages, and customers are encouraged to try out products before they buy them. Owner Shana Hack shared with TDmonthly Magazine her customer favorites — "the toys that I literally cannot keep in stock."
Ox Uglyverse Edition 2009 by PRETTY UGLY LLC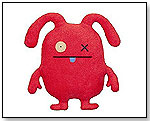 This is a very special UGLYVERSE EDITION UGLYDOLL. These limited versions are produced only for one year. "Artist created, UGLYDOLLS inspire creativity/individuality [and] appeal to both genders and kids of all ages," Karen Laureigh of Pretty Ugly LLC told TDmonthly. Launch date: 2009.
— Uglydolls are top sellers at Moon Rabbit Toys in Santa Fe, N.M., Owner Shana Hack told TDmonthly in summer 2009. 3/12/2009 (MSRP: $20.00; Age: All Ages)



Astrojax Aqua "Glow" by Astrojax USA – Active People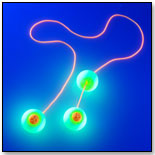 The Aqua Glow version glows in the dark and is UV reactive providing an amazing light show under a black light. Each liquid-filled ball features a soft outer shell that serves as a flexible casing for the liquid, allowing for an easy, comfortable grip. Rather than a central metal weight such as standard Astrojax, the dynamics of the Aqua's fluid flows lower the rotational inertia of the balls to provide smooth orbits and prevent tangling of the string around the center ball. The string length is adjustable and stringbuds at each end of the string allow for quick and easy tuning. Launch date: November 26, 2007.
— Astrojax are hot items at Moon Rabbit Toys in Santa Fe, N.M., according to Owner Shana Hack in early summer 2009. 12/28/2007 (MSRP: $22.95; Age: 8 and Up)



24" My First Train by MAPLE LANDMARK WOODCRAFT CO.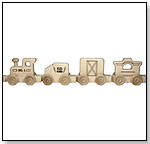 Crafted from sustainably harvested, local hardwood maple, this train includes 6"-long cars, fat wheels and an easy to connect "knuckle hitch." Each car is sanded super smooth to the touch and has engraved detailing. No finishes or chemical coatings are used. As an added bonus, the train comes with a "pull stick" to make the whole train a pull toy. "The train is designed for the 3 years and under. There are very few products on the market that for that age group," Barbara Rainville, marketing manager for Maple Landmark Woodcraft, told TDmonthly. This product received a 2009 Preferred Choice Award, Classic Wooden Toys Category, from Creative Child Magazine. Launch date: January 23, 2009.
— Maple Landmark wooden trains are a big hit at Moon Rabbit Toys in Santa Fe, N.M., Owner Shana Hack told TDmonthly in June 2009. (

Watch Video) 6/29/2009 (MSRP: $50.00; Age: 2 to 5)



Lauri Caterpillar Crepe Rubber Puzzle for Wood Graduates by PATCH PRODUCTS INC.


The Lauri Caterpillar Crepe Rubber Puzzles for Wood Puzzle Graduates are made in the United States and have soft, bright, durable and washable pieces that won't curl, crease or tear. The puzzle has two skill levels. Kids first follow the pattern, and then they can take it away to increase the challenge. It's designed for kids to feel special achievement when each piece fits snugly. "The best thing about the Lauri Caterpillar Crepe Rubber Puzzle is that it's latex-free, washable and completely safe! Parents also appreciate the educational value of the puzzles, which encourage concentration, patience and quiet play," Jessica Wineke, PR coordinator for Patch Products, told TDmonthly. Launch date: February 2009.
— Lauri puzzles are best sellers at Moon Rabbit Toys in Santa Fe, N.M., Owner Shana Hack told TDmonthly in June 2009. 6/29/2009 (MSRP: $10.00; Age: 3 and Up)



Big Bean Dragon by RAINBOW CREATURES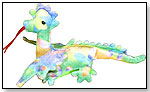 Filled with millet or sand for a realistic real, this colorful pastel dragon features a covering of stretchy fabric with a bit of sparkle. It is made in the USA.
— Rainbow Creatures' dragons and mermaids are top sellers at Moon Rabbit Toys in Santa Fe, N.M., Owner Shana Hack told TDmonthly in early summer 2009. 7/10/2009 (MSRP: $15.00)



Dancing Alligator by PLANTOYS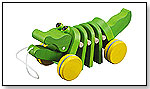 This wooden pull-toy makes rhythmic click-clack sounds as it moves along. The toy measures approximately 3" x 10" x 3-1/2" and is intended for children over the age of 19 months.
— "Plan Toys' Alligator is very good. We sell about one a week," Dennis Hostedder of The Toy Store in Atlanta, Ga., told TDmonthly.
— "Plan has really moved up and really picked up," Barbara Fineblum owner of Barston's Child's Play in Baltimore, Md., said in March 2008. Five percent of the 40 retailers who spoke with TDmonthly in March 2008 named Plan Toys as their most popular infant and toddler manufacturer.
— Plan Toys' alligator and walk 'n roll are top sellers at Moon Rabbit Toys in Santa Fe, N.M., Owner Shana Hack told TDmonthly in early summer 2009. (

Watch Video) 4/29/2008 (Age: 2 and Up)



Kid Lunastix by LISTON CONCEPTS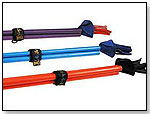 These lightweight batons have a shaft length of 48 cm and come in purple, blue and fire orange with coordinating handles, suede leather ends and sure-grip surfacing for ease of use. They are handmade in the USA.
— Lunastix are best sellers at Moon Rabbit Toys in Sante Fe, N.M., Owner Shana Hack told TDmonthly in early summer 2009.
— Lunastix were best sellers at Figpickels Toy Emporium in Coeur d'Alene, Idaho, in the late summer of 2010. "Our employees are quite good at demonstrating Lunastix in the store," said owner Brett Sommer. "When people see them performing they want to try it too. Also, the elementary schools have juggling classes that use Lunastix, so there is an endless supply & demand in the area." 7/10/2009 (MSRP: $23.00; Age: 6 to 10)



Zombie Fluxx by LOONEY LABS



The dead are returning to life! What are YOU going to do about it? Grab a chainsaw? Barricade the windows? Fluxx is the crazy fun card game of change. Draw a card. Play a card. Change the goal, change the rules, laugh out loud with friends! The zombies might even help you win in this all new version of the hit card game Fluxx.
— Zombie Fluxx is a top seller at Moon Rabbit Toys in Santa Fe, N.M., as reported by Owner Shana Hack in June 2009. 9/27/2007 (MSRP: $16.00; Age: 8 and Up)



This Big!™ by GAMEWRIGHT



Get hooked on this card game of big fish and even bigger fish tales. Cast a lure card from your tackle box, then pick from your opponents' cards in hopes of landing the big one. Will you be able to see through their bluffs or will you get stuck with a soggy old boot? Reel in the most fish and you're the master angler. But catch only junk and you'll be left telling a story about the one that got away. Launch date: March 2009.
— Gamewright games were listed as top sellers by Shana Hack, owner of Moon Rabbit Toys in Santa Fe, N.M., in June 2009. (

Watch Video) 2/27/2009 (MSRP: $10.99; Age: 8 and Up)



Settlers of Catan by MAYFAIR GAMES INC.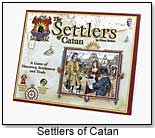 Imported from Germany to the U.S. in 1995, this European designer game is thematically nonviolent, elegant in game play and visually appealing. Players must collect and trade resources, such as wood and sheep, and build the best settlement on an island. Moves require strategic planning, and negotiating and trade are crucial elements of the game.
— "The Settlers of Catan is extremely popular with boys over 12. It's a great game that's a combination of Risk and Monopoly," was the analysis provided by Leanna Halbrecht, owner of Animations in Teaneck, N.J.
— "I'm having a lot of interest in Settlers of Catan and its expansion packs," added Amy Barrett, owner of Lasso the Moon Wonderful Toys in Helena, Mont. "Games such as Settlers of Catan … are becoming more popular," said Owner David Campbell of Amazing Toys in early 2009. — This game has been exciting kids — and specialty retailers — for years. Its long-running status as a top seller earned it a TDmonthly Classic Toy 2007 award. 1/18/2005 (MSRP: $42.00; Age: 12 and Up)



---
---


Copyright © 2020 TDmonthly®, a division of TOYDIRECTORY.com®, Inc.