May 15, 2021

September 2009 | Vol. VIII - No. 9

---
September Videos Preview a Happy Holiday
A Slew of New Toys for 4Q Debut on Our "TV"

This month's videos give you a preview of how much fun kids will have during the holidays this year. We've rounded up dozens of the specialty toy market's best sellers and new products you and your customers may want as soon as you see them. Click the "watch video" links under the photos below to check them out, and see the links below for even more footage!

Additional video articles:
Infant & Toddler Toy Videos
Tween Toy Videos

Retailers: Did you know you can broadcast TDmonthly Toy Videos from your website?
Jungle Speed by ASMODEE EDITIONS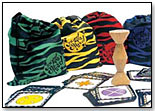 In Jungle Speed, you must rely on your keen sense of observation and quick reflexes. The wooden Totem sits in the middle of the table, waiting for the player with the fastest reflexes to snatch it up and win the game. Each player is dealt a hand of cards. In order to win, you must be the first player to get rid of all of your cards. Each turn, all of the players reveal one of their cards. If two cards are identical, those players must make a grab for the Totem. The faster player then gives his or her cards to his or her unfortunate adversary. To add to the difficulty, certain cards are almost identical, which can trick a hapless player into grabbing the Totem by mistake — a grave error. Other cards force all players to make a grab at once, change the method of play or otherwise add to the difficulty. (

Watch Video) 6/15/2006 (MSRP: $19.99; Age: 7 and Up)



PAIRSinPEARS® by BANANAGRAMS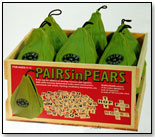 Complete with capital letter tiles featuring various designs (dots, lines, blank and solid), this game comes packaged in a zip-open, pear-shaped pouch with a hanging rope (stem) at the top. It is designed to help kids work on cognitive skills and memory, as well as the order of the alphabet, vocabulary and rhyming as they practice forming words. Launch date: February 2009. (

Watch Video) 2/17/2009 (MSRP: $16.95; Age: 6 and Up)



Clean Air Kate™ by RESTORATION GALLERY LLC



Hi! My name is Clean Air Kate™ and I think clean air is great! I am from Chicago in the United States. I am a city girl who believes in living life to the fullest and giving back to the environment. I love riding my bike because it does not pollute and it is fun! By riding my bicycle and walking, I don't add harmful chemicals to the environment. I also enjoying gardening and planting trees! There is much we can do to help the environment. Join me and Global Green Pals™ in greening the planet! (

Watch Video) 12/10/2008 (MSRP: $29.99; Age: 3 and Up)



The True Story of Goldilocks by CANDLEWICK PRESS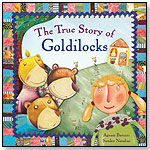 This colorful hardcover relays the story of what happened before the tale of "Goldilocks and the Three Bears" — when Mama Bear and Papa Bear wanted Goldilocks to influence Baby Bear for the better. It includes a pop-up house, envelopes with removable letters, and a page that features Goldilocks with soft, touchable hair. Launch date: August 2009. (

Watch Video) 7/15/2009 (MSRP: $14.99; Age: 4 to 7)



If You Love a Christmas Tale by BARRON'S EDUCATIONAL SERIES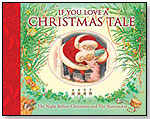 Featuring two classic Christmas stories, Clement C. Moore's "The Night Before Christmas" and Saviour Pirotta's retelling of "The Nutcracker," this large hardcover is illustrated with watercolor art by Susanna Lockheart and features several changing picture windows for added intrigue. (

Watch Video) 7/15/2009 (MSRP: $18.99; Age: 4 and Up)



Dare to Lead! by DARE TO LEAD



Dare to Lead! is an interactive board game that develops leadership skills, critical thinking, and problem solving. Dare to Lead! is a flexible new learning tool for students and adults. It can be used for leadership classes, CAPP classes, Planning 10, retreats (school and corporate), and individual lesson topics. This game is designed for individuals and groups to work their way through questions that require problem solving ability, the power of persuasion, group dynamics and co-operation, taking a stand on issues or dilemmas, and creative thinking. (

Watch Video) 12/24/2008



Gobblet Gobblers by BLUE ORANGE GAMES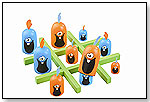 Gobblet Gobblers utilizes the awesome strategy of Gobblet and adds personality and character to the game. Players pick their Gobblers family and line up three in a row to win the game. The Gobblers have a strong appetite and can gobble up smaller Gobblers. These cute little characters will test strategy and stimulate memory. The all-wooden game has a bright, distinctive design and is earth friendly. "We plant two trees for every tree used in creating our games," Adeline Bertrix, sales manager for Blue Orange Games, told TDmonthly. Awards: TDmonthly Top Toy 2009. Launch date: February 15, 2009.
Where to Buy: Poopsie's (

Watch Video) 1/23/2009 (MSRP: $19.99; Age: 5 and Up)



Bear for Play by VERMONT TEDDY BEAR



This 15" classic bear is fully jointed, with firmer construction than the company's floppy bear, and is designed for dress-up and role play. It is available in six fur color choices: vanilla, buttercream, honey, dark chocolate, light pink, and light blue. Each bear is handmade in Vermont and comes with a lifetime guarantee. "This is the bear that made us famous, having sold millions worldwide. It is being introduced for the first time ever to retailers as a product aimed at the high-end toy consumer who shops at the world's finest toy stores," Irene Steiner, VP of marketing for Vermont Teddy Bear, told TDmonthly. Launch date: 2009. (

Watch Video) 6/1/2009 (MSRP: $49.00; Age: All Ages)



Big Bird Hand Puppet by GUND INC.



With his bright yellow feathers and familiar, wide-eyed face, Big Bird is a staple character for many children. Gund captures one of Sesame Street's cardinal characters in a soft, flexible hand puppet where little players or big can move both his wings and his long beak to act out favorite or original stories. The puppet measures approximately 12" tall.
— "The Gund plush [is] the only licensed product that's ever done really well," Mike DiAndrea, manager of Hardware Centre in Paoli, Pa., told TDmonthly in spring 2009 of his top-selling licensed toys, Gund Sesame Street characters.
— "The Sesame Street 11" dolls are selling very well," Fran Anaya, owner of Golden Aspen Toys in Flagstaff, Ariz., said, reporting sales of 15 to 20 plush characters per month in spring 2009.
— Nine out of 49 retailers named Sesame Street as their best-selling licensed character line during an April 2009 survey. (

Watch Video) 5/26/2009 (MSRP: $12.95; Age: 3 and Up)



Sticky Mosaics® Twinkle Tiaras by THE ORB FACTORY LIMITED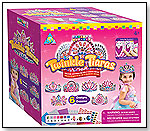 This kit is designed to make it easy to create six stunning tiaras with sparkling jewels and foam stickers. Ideal for birthdays, slumber parties or make-believe, the kit includes six tiaras and more than 1,000 sticky foam sparkle, foil and jewel pieces. "Twinkle Tiaras represent a new take on the make-believe market. It allows children to create their own tiara to help them rule over their very own magical kingdom. Not only does this product help promote creativity, but also provides a huge sense of accomplishment," Damien Crocker, sales and marketing representative for The Orb Factory Limited, told TDmonthly. Launch date: June 15, 2009.
— "[It's] great for a party activity or just [to] wear around the house," Elisabeth Dahl of Calico Cat Toy Shop in Bainbridge Island, Wash., told TDmonthly following the 2009 ASTRA trade show. (

Watch Video) 5/22/2009 (MSRP: $19.99; Age: 4 and Up)



Zillionz Deluxe ATM Machine by SUMMIT PRODUCTS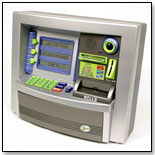 The Zillionz Deluxe ATM Machine works just like a real ATM and gives kids all of their up-to-date account information. It features incredible sounds and a large screen, and even knows their name. Plus, it can only be accessed with a secret PIN that they choose. The electronic bill feeder and coin recognition works with real money. Kids can insert the ATM credit card to get the exact balance. Launch date: 2007. (

Watch Video) 8/21/2008 (MSRP: $49.99; Age: 8 to Adult)



Motif Cubes by NEWARTIFACTS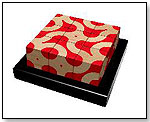 Made up of nine wooden cubes with red patterning, this "anti-puzzle" has no right answer or winning move. It encourages exploration through assembling the blocks in various ways — and the patterns are a match at all times, no matter how the cubes are placed. Launch date: 2009. (

Watch Video) 7/15/2009



Smooshies™ Plush Toys by CREATIVITY INC.


Designed to encourage open-ended, creative play, colorful Smooshies plush feature mix-and-match parts — arms, legs, facial features, horns and more — that can be connected using the product's hook-n-loop tabs. Smooshies have received the following awards: 2009 Top Toy of the Year Award from Creative Child Magazine and 2009 Dr. Toy Best Vacation Children's Products Award. (

Watch Video) 8/5/2009 (Age: 3 and Up)



Disney Fairies Magic Pen® Painting Book by LEE PUBLICATIONS



Let the magic of the Tinker Bell and friends come alive! Magic Pen® Painting is a fun and easy way to paint - but with no mess! Use the Special Pen to paint each picture and watch the colors instantly appear. Each book includes 24 pages of fun and a special pen. (

Watch Video) 1/9/2008 (MSRP: $3.99; Age: 3 and Up)



Hoffman Bikes Flick Trix Bike Shop by SPIN MASTER TOYS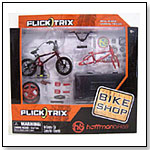 Complete with 20 interchangeable parts, this Bike Shop set features two frames, two sets of wheels, various other parts needed to successfully assemble a bicycle, a storage case for the pieces, and a set of stickers to deck out the bikes. (

Watch Video) 8/5/2009 (Age: 9 and Up)



LIV™ Sophie™ Fashion Doll by SPIN MASTER TOYS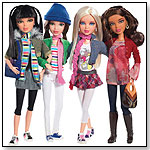 Hairstylist-in-training Sophie is dressed in trendy clothing — a bright plaid skirt, cropped denim jacket, and pink, graphic tee and pink shimmery scarf — and comes with a blue handbag, a brush and a wig with pink highlights. Girls can change her hair and create scenarios as she hangs out with her friends, the other girls in the LIV line: Katie, Alexis and Daniela. She comes with an access code to the LIV World website. Launch date: 2009. (

Watch Video) 8/7/2009 (Age: 5 and Up)



Bakugan Battle Brawlers: Bakuglow™ Series New Vestroia Starter Pack by SPIN MASTER TOYS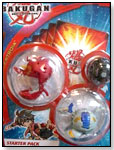 This starter pack includes three Bakugan, three ability cards for playing from the hand and three metal gate cards for play on the field. (

Watch Video) 8/7/2009 (Age: 5 and Up)



Beyond A Peanut - Food Allergy Awareness Cards by MIND FLIGHT



These cards provide a simple format to teach the important safety principles around food allergy management. Specific examples help children and those who care for them learn that staying safe with a peanut or tree nut allergy goes beyond the nut product itself. These flashcards introduce cross-contamination, the importance of label reading, and the importance of always carrying emergency medication. There are 36 color-coded cards with eye-catching illustrations on the front and important safety information and tips on the back. The cards have been recommended by allergists, school nurses, day care providers and families of children with nut allergies. Launch date: November 10, 2008. (

Watch Video) 12/12/2008 (MSRP: $13.99; Age: 2 to 13)



KleenSlate Dry Erase Paddle by KLEENSLATE CONCEPTS LLC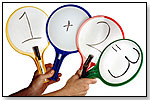 This two-sided Dry Erase Paddle Board has one lined side and one blank side. It comes with an EZ pen and storage for the pen right in the handle. The durable, lightweight paddles may be used by both young students and adults. They are sold in a four-pack reusable mesh tote with an activity booklet and four extra dry erase markers/erasers. The boards can be cleaned with soap and water. Launch date: July 2009. (

Watch Video) 7/17/2009 (MSRP: $19.99; Age: 3 to Adult)



Gobblet by BLUE ORANGE GAMES



Players try to get four wooden columns in a row. The pieces can be moved after they've been initially played on the grid.
— Kathie Dockstader, buyer for Top Ten Toys in Seattle, said, "people like it because it´s visually stunning … it adds an element. It makes you want to play." Jude LaRene, owner of Izilla Toys in Seattle, recommended this for Christmas because: "It's still a game many don't have yet and everyone loves."
— "Customers are looking for word games; I call them logical-thinking games. [Games] such as Gobblet by Blue Orange," Terry Myers, owner of Kaleidoscope Toys in Round Rock, Texas, told TDmonthly.
— Two of 44 retailers named Gobblet as one of their absolute best sellers in late fall 2009. (

Watch Video) 7/15/2005 (MSRP: $29.95; Age: 7 and Up)



22 ku-du! by MAD CAVE BIRD GAMES LLC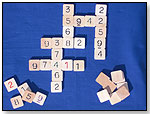 In this fast-paced educational game, up to four players draw seven tiles each and begin forming crosswords of numbers so that each grouping adds up to 22. For each 22 that's hit, a player yells "Ku-do" and selects more tiles so he or she always has seven. When the tiles are gone, players add up their points — one point per each 22 and extra points for use of the same number two or three times in the same equation. Tiles with colored numbers may be counted as positive or negative numbers, and players can use the dice to set number goals for the amount of rounds they wish to play. Launch date: February 2009. (

Watch Video) 2/27/2009 (Age: 4 and Up)



Perpetual Commotion® by GOLDBRICK GAMES


Play your cards — as many and as fast as you can — into a common arena. To win, you must play faster and more aggressively than your opponents. Perpetual Commotion is one part strategy, two parts speed, and a healthy dose of "luck-of-the-draw." It's a heads-up, quick hand free-for-all, as opponents race to play the same cards, at the same time, on the same freshly opened spot. To control the chaos, you must know your cards, know their cards and plan two moves ahead. Empty your Feeders pile first and you win the round. Get to 150 points first and you win the game. (

Watch Video) 9/1/2004 (MSRP: $18.00; Age: 8 and Up)



Quiddler by SET ENTERPRISES INC.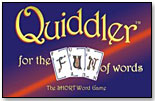 A fast word game played with cards, Quiddler is designed for 1 to 8 players. Each game consists of eight hands. The first hand is played with three cards, and a card is added during each hand until the players begin the final hand with 10 cards each. The object of the game is to combine an entire hand into words of two or more letters, drawing and discarding on each turn. The first player to have an entire hand of words goes out. Quiddler is a deck of 181 cards.
— "People love the rummy concept, where you need to go out, and this is an unusual variation with a little bit of Scrabble thrown in," explained Roberta Edwards, owner of Wishes Toys & Gifts in La Quinta, Calif. Clifford Jackson, assistant manager of The Wizard's Chest in Denver, Colo., said his customers appreciate "not only the ability to spell, but [that] it also focuses on smaller words (three to five letters), so you play faster and also focus."
— In summer 2007, two of 32 retailers cited Quiddler as a best-selling card game in their stores. Of 64 retailers surveyed in August 2008, nine named Quiddler as their top-selling card game. One year later, four of 38 retailers cited it as a best-selling card game. In August 2010, 12 percent of 43 retailers named Quiddler a top seller in the card game category, with one citing sales of 96 monthly.
AWARDS: 2010 TDmonthly Top Seller


11/2/2005 (MSRP: $12.00; Age: 8 and Up)




Watch more videos in this issue!Infant & Toddler Toy Videos Tween Toy Videos




---
---


Copyright © 2021 TDmonthly®, a division of TOYDIRECTORY.com®, Inc.