May 9, 2021

December 2009 | Vol. VIII - No. 12

---
An App a Day Keeps Boredom Away
iPhone Apps Broaden Market for Kidult Toys and Entertainment
"… now it's one of a dozen iPhone apps that my 2-year-old plays with daily." — Creator of Toddler Flashcards

Any one of us has probably seen the following scene unfold: Someone is in line at the coffee shop, or bored in a waiting room, so out pops the iPhone. They scroll through a few features and while away the time.

It's not a high-powered exec, though. It's a toddler.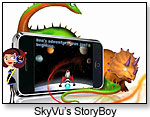 Children are becoming a prime demographic for the burgeoning market of portable electronic entertainment. There are fun and engaging apps for adults, after all, so why not kids?

COMPANIES APPLY APPS TO KIDS

"We definitely believe that iPhone apps for kids are an emerging industry," Caroline Hu Flexer, co-founder of Duck Duck Moose, told TDmonthly Magazine. "Apple has also recognized this demographic with its promotion of apps for young children in their TV commercials and on the AppStore."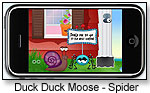 Duck Duck Moose has created Wheels on the Bus and Itsy Bitsy Spider, interactive versions of the classic songs that play on the iPhone. These apps are dubbed "musical books" on the company's website.

"Wheels on the Bus is currently the No. 2 educational app on the AppStore, and was the No. 1 or 2 educational app for more than seven months," Flexer said. "Breaking into the top 100 of apps on the App Store typically requires about 1,000 downloads per day."

The creator of Toddler Flashcards, who requested anonymity, also feels a new industry dawning for iPhone games for kids.

"I'd estimate that apps for kids is already a $5 million to $10 million industry, and I think it will be a $100 million industry over the next few years," he told TDmonthly.

He created the app as a side job, which indicates it doesn't take megacorporations churning out games — only parents finding a need and filling it.

"I built Toddler Flashcards because it's something I personally wanted and needed, and now it's one of a dozen iPhone apps that my 2-year-old plays with daily," he said. "For any parent that has an iPhone or iPod Touch, it's much cheaper and more convenient to buy your kid toddler flashcards, educational games, toy-games or multimedia books [on iPhone] than it is to buy these as separate books or toys. Besides, the experience on the iPhone is better. The flashcards have sounds. The toys are more dynamic. The books are multimedia."

IPODS FOR PRESCHOOLERS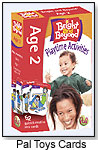 John Meegan, a computer technician at Cincinnati Children's Hospital, and parent to Sophie, 6, and Lucy, 5, doesn't mind "buying my kids technology that will help them in the future," he told TDmonthly.

He is cognizant, though, of what they can handle at such a young age.

"[Lucy] is really into the whole music scene and would like to get an iPod to listen to her music. I am a little hesitant to buy her an iPod only because the other day I was watching them on the playground and I saw a kid who was about 4 swinging the iPod by the earbud cord and thought, 'There goes somebody's $120, and it is being used as an aboriginal bullroarer,'" he said.

But could it be worth the investment for books or other educational materials?

TODDLER APPS INTERACT AND EDUCATE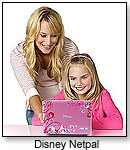 StoryBoy from SkyVu Pictures has a growing library of iPhone App children's books with interactive features, using digital animation in a pop-up book format. A child can, for example, touch a flower to see it blossom. Some tales, like "The Three Little Pigs," are classics; others are new.

According to a press release from the company, iPhones and iPod Touch devices will number more than 50 million by 2010. With the upsurge of the e-book market — sales are predicted to hit $550 million in 2011 — and the growth of kids as a key user demographic, children's books on handheld devices will be a financial breakthrough.

Even companies with established children's content for physical purchase are now adapting it for the iPhone generation. Pal Toys' Bright and Beyond Activity Cards sets, which retail for $4.99 each at the App Store, are one such example.

In line with the exploding trend, mass retailers such as Target are gearing up for an onslaught of holiday purchases centered on portable entertainment.

"We expect popular kidult items to be iPods, cell phones, lap tops and handheld games (such as Yahtzee)," Target spokeswoman Jana O'Leary told TDmonthly.

On Friday, Nov. 20, Amazon.com's list of best-selling electronics for kids was dominated by Cepia's Zhu Zhu Pets — undoubtedly the hottest Christmas toy this year. Eight of the top 20 sellers were related to these furry little hamsters, in fact. Other notable purchases included the LeapFrog Scribble & Write, Mattel's Ucreate Music, the LeapFrog Text & Learn, and the LeapFrog Leapster 2 Learning Game System.

CHILDREN PRACTICE ADULTHOOD

Fisher-Price's Kid-Tough Digital Camera, which was introduced in 2006, has also been on the list in recent months. Its success, however, depends on the child.

Once Sophie, a gadget kid, figured out the camera, she moved on. Lucy, however, "took pictures of things like birds and her friends' dance moves. … She captures objects and puts a spin on them that I would normally miss," Meegan said.

Kids can also practice adulthood with products from LeapFrog, VTech and Disney.

"The Text & Learn lets kids enjoy pretending to be 'busy grown-ups,' while sparing their parents' PDAs," Nancy MacIntyre, executive vice president of product, innovation and marketing for LeapFrog, told TDmonthly.

Disney's Netpal is a Web-capable laptop, with activities to appeal to kids and parental controls and durability to appeal to adults. The Disney Mix Lights is an MP3 player that blinks along to the beat of downloaded music or videos.

The Nintendo DSi is a game machine with a touch screen and game controls, as well as dual cameras and a microphone.

"Our kids love Nintendo DS and the Wii — not so much the Apple toys yet," Meegan added, noting that the kids want to switch up to the Nintendo DSi so they can use the camera feature and play the games that they want.

He compares the purchases he makes for his daughters to a computer his parents bought for him when he was 12.

"The things I buy for my kids are considered tools in our family to grow a tech-savvy and knowledgeable child that will function proficiently as an adult. I maintain the content that they are exposed to," he said. "I teach my kids that technology is not just about the Internet and gaming but about economics, infrastructure, information and society."

See more information on some of the products below:
Disney Netpal by DISNEY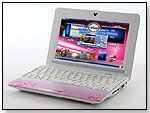 Made in collaboration with ASUS, this Disney netbook computer for kids is designed to be Web-safe and easy to use. It has a sturdy design, various options for parental control, an 8.9" LCD screen, Wi-Fi capabilities, Windows XP Home, and child-friendly software that features Disney. It is available in Princess Pink and Magic Blue. Launch date: Summer 2009. 11/23/2009 (MSRP: $349.99)



Ucreate Music by MATTEL INC.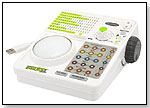 Designed for wannabe DJs, this digital music system allows kids to record samples, demo mash-ups and mix and match loops. A online site allows kids to start a collection of tracks and special effects as they create their own beats. 11/23/2009 (MSRP: $39.99; Age: 8 and Up)



Scribble & Write by LEAPFROG


Preschoolers can practice drawing and writing by tracing the lights that make shapes and letters. This portable tool is designed to foster development of phonics and early writing skills, as well as gaining control of a pencil. It employs a retraceable surface, and parents can find more ideas for learning online at the LeapFrog Learning Path.
— As of 7.26.2010, this product had 4.5 out of 5 stars from - reviews on Amazon.com, and was listed No. 20 in the top 100 best-selling toys and games. PROS: Educational but entertaining; children seemed to enjoy learning to write with this product. CONS: Some customers felt the product did not provide enough constructive feedback. 11/23/2009 (MSRP: $21.99; Age: 3 to 5)



Text and Learn by LEAPFROG



Little learners play in a grown-up way with Text and Learn. The pretend browser and play text messages with Scout the dog lead to real-life skills as children explore letters and QWERTY keyboarding in fun on-the-go games. Launch date: 2009. (

Watch Video) 5/12/2009 (MSRP: $21.99; Age: 3 and Up)



Disney Mix Lights – Digital Audio Player by DISNEY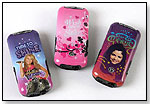 This MP3 player, available in several styles, lights up to beat of the music. Kids can download their favorite songs and auto-synch them with Mix Central software and online Mix Central download store, where they can also buy TV shows and music videos. The player has a 2GB memory to hold 1,000 songs, supports by MP3 and SD cards, and includes a rechargeable battery, software, a lanyard, ear buds, a USB cable and a guide. It comes with a one-year warranty. Launch date: Summer 2009. 11/23/2009 (MSRP: $39.99)



Kid-Tough Digital Camera by FISHER-PRICE INC.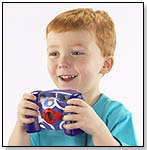 This preschool-appropriate digital camera boasts a durable drop-resistant design, a rubberized outer shell, a 1.3" backlit color LCD screen, dual handle grips, two-eye viewing and auto flash. Features include 640 x 480 resolution, memory for more than 50 pictures, an SD card slot, software and more. It requires 4 AA batteries (not included). "Our motivation for product development is always grounded in a consumer need or want," marketing manager for Fisher-Price Mike Sullivan told TDmonthly. "In this case, it's 'durable and easy-to-use' preschool electronics. Since preschoolers may drop their toys, we wanted to develop an electronics line that would be tough enough for them to use." Launch Date: July 2006.
— Steve Levy, owner of Toy City in Keene, N.H., got a lot of requests for the Fisher-Price digital cameras, "which I should have bought," he said.
— Kidult products continue to grow in popularity, attracting ever younger fans. (VIEW ARTICLE)
— The Kid-Tough Digital Camera made the top-25 best-selling electronics toys for kids on Amazon.com as of December 28, 2006. 11/3/2006 (MSRP: $69.99; Age: 3 and Up)



Nintendo DS by NINTENDO OF AMERICA INC.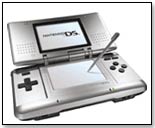 Using dual screen technology, this new handheld video game console comes with PictoChat software allowing users to draw, write and send messages wirelessly to each other within a few miles. The touch screen also includes a planner feature. The system plays old and new games, which sell on average for $40 a piece, complementing the $150 console. For roughly $200, the system comes with a case, car charger and a game along with the system itself. - Norma Yacoub. 4/15/2005



Leapster2 Learning Game System by LEAPFROG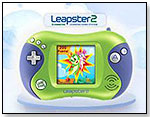 The handheld system provides children with fun activities and rewards that encourage continued play while allowing parents to see what their child is learning and share in their accomplishments. The system features auto-levels that adjust games to fit each child's particular skills and progress, so children are appropriately challenged.
— As of 1.06.2011 this product had 4.5 out of 5 stars from 51 reviews on Amazon.com and was No. 17 on the top 100 bestselling toys and games. Pros:Very soft; appeals to girls of all ages. Good quality and multi-purpose. Cons: Difficult to wash and gets dirty easily. 2/19/2008 (MSRP: $69.99; Age: 4 to 8)



Wii by NINTENDO OF AMERICA INC.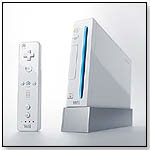 Nintendo's Wii is distinct from other video game consoles because it has the wireless Wii Remote. This device detects motion, so that game-players can simulate the movement of their game rather than just press buttons. Players whose game character is swinging a sword, for example, make swinging motions to get their character to act. With a BM PowerPC-based CPU, a Wii Optical Disc, 512MB Internal flash memory, and online services such as Nintendo Wi-Fi Connection, WiiConnect24, Virtual Console and Wii Channels, Wii also delivers great performance. Launch Date: November 19, 2006. 12/28/2006 (MSRP: $250.00; Age: 6 and Up)



Zhu Zhu Pets™ Hamster - Mr. Squiggles by CEPIA LLC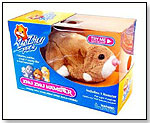 This hamster on a mission loves to explore and can scoot along the ground and boogie through its different habitats. The Zhu Zhu Pets Hamster line also includes Chunk, Pipsqueak and Num Num, all of which squeak and chatter when in loving mode. This product was named one of Dr. Toy's 100 Best Children's Products 2009. Launch date: Fall 2009. 10/5/2009 (MSRP: $11.99; Age: 4 and Up)



---
---


Copyright © 2021 TDmonthly®, a division of TOYDIRECTORY.com®, Inc.