September 25, 2020

February 2010 | Vol. IX - No. 2


TDmonthly Goes Inside ... Sparrow, Los Angeles
Eco-Friendly Toys and Clothes Comfort Parents and Kids
When Terrie Owen became pregnant with her daughter and couldn't find the kinds of eco-friendly, organic toys and products she wanted, she realized she'd stumbled onto a business. She opened Sparrow to provide other concerned parents safe, well-crafted and environmentally sound toys and clothes. In the video below, hear Terrie talk about her experiences opening the Los Angeles store, then scroll down to see some of her best sellers.


Get the Flash Player to see this video.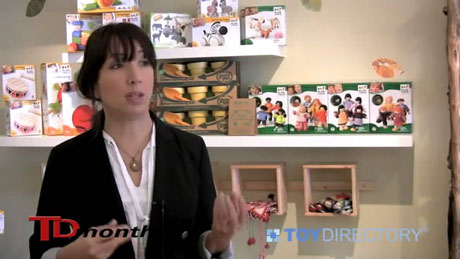 Retailers: Did you know you can broadcast TDmonthly Toy Videos from your website? Manufacturers: Find out how a TDmonthly Video attracts buyers.
Wooden Tree House by TREE BLOCKS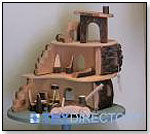 Kids can release their inner Robinson Crusoe with this building set. The natural wood pieces can fit together in a number of ways to build the perfect island getaway. (

Watch Video) 1/27/2010



Banjo by PLANTOYS



Little kids can Pollywolly doodle all day on this wooden banjo (

Watch Video) 1/27/2010 (Age: 3 to 6)



CALAFANT Dollhouse by CREATIVE TOYSHOP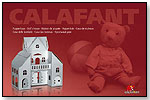 This CALAFANT Dollhouse comes complete with balcony and two big rooms on the backside. All doors open. Made from recycled material and is 100% biodegradable. Decorate inside and outside, create wallpaper and pictures. Ideal in size for play with 3" dolls and animals. Assembled product is approx. 15" x 7" x 16" (

Watch Video) 6/5/2009 (MSRP: $24.99; Age: 3 to 10)



Kitty Egg Crayon Set by KITTY BABY LOVE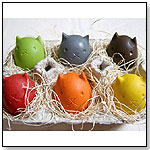 These little cuties have been individually custom-molded from nontoxic wax crayons. Their faces are then hand-carved into their egg-shaped bodies, one egg at a time. They are ergonomically shaped for little hands, although they are great for all ages. They stand on their own and come in a half-dozen egg crate. Also sold individually. They measure 1.25" wide x 1.6" high. (

Watch Video) 1/27/2010 (MSRP: $18.00; Age: 0 and Up)



The Nesting Cube by PUZZLED, INC.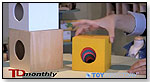 Kids can learn about colors, numbers, stacking and nesting with this set of wooden nesting boxes. (

Watch Video) 1/27/2010 (Age: 0 to 3)



Hand-Knit Plushies by DESIGN AFRICA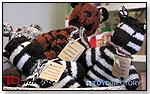 These soft hand-knit toys encourage open-ended play. (

Watch Video) 1/27/2010 (Age: All Ages)



---
---


Copyright © 2020 TDmonthly®, a division of TOYDIRECTORY.com®, Inc.