May 18, 2021

February 2010 | Vol. IX - No. 2

---
Inside the LA Mart
Take a Peek at Some of 2010's Newest Toys, and Classics, Too
In January, the LA Mart and California Gift Show in downtown Los Angeles opened their doors to wholesale buyers. Below are some of the toys the TDmonthly video crew spotted. Please scroll down to see them all.

Retailers: Did you know you can broadcast TDmonthly Toy Videos from your website? Manufacturers: Find out how a TDmonthly Video attracts buyers.
Eight Silly Monkeys by MOVING PICTURE BOOKS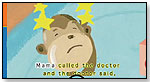 By combining high quality animation, rich narration, sound effects and music, Moving Picture Books provide a fun and educational digital reading experience for children ages 0-7. There are 38 titles — both classic stories and new favorites — each available in English, Spanish and English Read-Along-Text versions. Our books can be purchased as digital downloads, or DVDs. (

Watch Video) 1/27/2010



Recycled Paper Bead Bracelets by REFASHIONED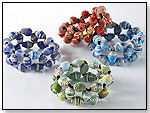 Each recycled paper bead bracelet contains 30 beads woven with fabric stretch elastic. And... each bead is handmade in the villages around Phnom Penh, Cambodia from WASTE PAPER & OLD MAGAZINES. Your purchase assists in creating fair, ethical & sustainable livelihoods for some of Cambodia's poorest people. No two are alike. One size fits most. (

Watch Video) 1/27/2010 (Age: All Ages)



Fuzzy Friends Slippers by AROMA HOME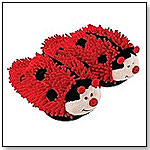 These fun Fuzzy Friends slippers will keep your feet warm on those long winter nights. These novelty slippers come in a one size to fit most feet in a range of animal designs to appeal to everyone. (

Watch Video) 1/27/2010 (MSRP: $20.00; Age: All Ages)



Hot Hugs by AROMA HOME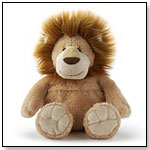 Hot Hugs are made with the highest quality supersoft fabrics. These animals contain an easily removable natural wheat filled tummy insert. The tummy insert has been infused with lavender and camomile pure essential oil to help soothe and calm your little ones at bed time. Simply heat the insert in a microwave to enjoy a lovely warm cuddle. (

Watch Video) 1/27/2010 (MSRP: $30.00; Age: All Ages)



Bug Eyes by INKOLOGY INC.



These fun pens will keep kids distracted during math class. 1/27/2010



Classic Pooh by KIDS PREFERRED INC.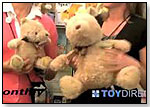 This classic Pooh will appeal to kids of all ages. Other characters from the Hundred Acre Woods are availalable separately. Launch date: 2010. (

Watch Video) 1/27/2010



Where's Spot? by KIDS PREFERRED INC.



Based on the well-known interactive LIFT THE FLAP book series by Eric Hill, "Where's Spot?" was first published in 1980 and over 40 million Spot books are in print and read by children all over the world. This 16-inch loveable, huggable plush puppy will delight young readers as they enjoy their many Spot books. (

Watch Video) 1/27/2010 (MSRP: $30.00)



Green Start™ book and game sets: Numbers in Nature by INNOVATIVEKIDS



From three snowy white polar bears to seven fluffy bunnies, kids will love reading the 10-page rhyming board book and counting to ten with all the wonderful numbers in nature! Next, they can use the game cards to match all the animal sets. Launch date: September 2009. (

Watch Video) 1/27/2010 (MSRP: $9.99; Age: 3 to 6)



Shapes by INNOVATIVEKIDS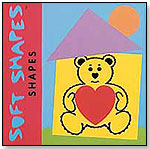 Children learn that common shapes can be found everywhere in this 8-page, bathtime, anytime fun book. Launch date: September 1999. (

Watch Video) 1/27/2010 (Age: 1 to 4)



Now I'm Reading Plays by INNOVATIVEKIDS



This nifty book provides a script that highlights junior's parts, plus has masks for characters to wear. (

Watch Video) 1/27/2010



---
---


Copyright © 2021 TDmonthly®, a division of TOYDIRECTORY.com®, Inc.