September 21, 2020

December 2010 | Vol. IX - No. 12


Holiday Preview: Electronics
USB Plug-ins Play Online and Offline
Simple USB-bots from Desk Pets can entertain at the computer, as can Kiz Toys action figures — the distinctive character avatars explore islands and embark on adventures in a virtual world. See TDmonthly's Holiday Preview of Electronics below.

For products that interest you, click "Add to my Inquiry Basket" to request a catalog or ask questions of the manufacturer.
KizPal Jessie by KIZ TOYS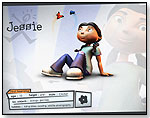 Jessie comes packaged with a USB key that provides access to Hub City and to Nuna, a magical, natural forest off the mainland in KizPlanet. Jessie is the steward of the "green" island of Nuna. She loves nature and animals, doesn't mind getting dirty, and is a mix of a tomboy spirit and a compassionate nature. With Nuna KizPals Jessie or Takoda, kids gain additional interaction points in Nuna and Hub City, unique areas for their avatar to check out, and new quests, games and adventures. Launch date: 2010. (

Watch Video) 4/14/2010 (MSRP: $24.99)



Spell Corrector in a Box by FRANKLIN ELECTRONIC PUBLISHERS



3 great tools in 1: Pencil Case, Spelling Corrector and Calculator


Spell correction corrects thousands of words, such as "serkut" finds "circuit"
Use "?" and "*" in place of letters to find prefixes, suffixes and other parts of words
Confusables® finds words that sound alike, such as "peace" and "piece"
Play games to learn new words
Use the calculator and measurement converters for quick calculations
Ages 7+
2 LR44 batteries included
4/7/2010 (MSRP: $14.95)




Nano Mountain Transport by IDL MOTORS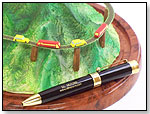 Encased in the hand blown glass dome is a mountain with tiny taxis and buses circling on an oval track. Propulsion technology moves the miniature pieces along a very narrow track; and in this case, Pseudo Random Electronics Control causes the vehicles to stop periodically and move at varying speeds. The product features a resin base with a burl wood finish, plus non-scratch felt pads. (

Watch Video) 3/30/2010



Vertibot R.E.X (Robot EXplorer) by BSW TOY INC.



This window-climbing robot scoffs at the forces of gravity, using suction cups built into its feet to climb up, down, around and even upside down smooth surfaces like windows, mirrors and metal file cabinets. It requires 2 AAA batteries. Instructions for product can be found sandwiched between the cardboard insert that includes important battery replacement directions. 3/15/2010 (MSRP: $11.99; Age: 7 and Up)



Light-Up Bubbleizer by CAN YOU IMAGINE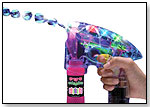 The Bubbleizer lights up bubbles as they stream out and float in the air. The light show lights the bubbles and entertains you at the same time, making bubbles look great both in the light and in the dark. Requires a bottle of bubble solution and three AA batteries, all included. Launch date: 2010. 3/24/2010 (MSRP: $9.99; Age: 5 and Up)



Earloomz by EARLOOMZ LLC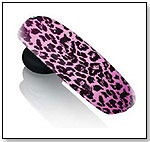 Earloomz is a lightweight, all-in-one earpiece that combines Bluetooth technology with a bold fashion statements, featuring anything from pop-culture designs to sports teams to cheetah print. Launch date: Spring 2010. 3/4/2010



GoBot by DESK PETS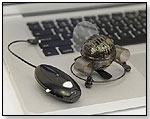 GoBot is a micro bot with a compact remote control powered by an internal battery that jumps to attention upon command. It is available in four colors: Clear, Clear Smoked Black, Clear Blue and Clear Black. "It's powered by a unique remote control with that can charge GoBot through USB," David Piltz, Managing Director, Desk Pets, told TDmonthly. Schylling distributes Desk Pets to specialty stores in the United States. Launch date: June 2010. — John MacDougall, owner of Golden Apple Learning Store in Pleasanton, Calif., thought the no-batteries Desk Pets "cool" at Toy Fair 2010. Watch Video 2/23/2010 (MSRP: $19.99; Age: 8 and Up)



Santa Fe Flyer O Gauge Ready-to-Run Starter Set by BACHMANN TRAINS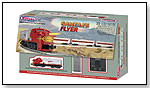 This set features a powerful diesel locomotive and three streamlined passenger cars, a 40" x 60" oval of snap-fit roadbed track, and a powerful 80 Watt AC transformer. "This set includes everything needed to get started in O gauge model railroading at an affordable price," Jack Lynch, Communications Manager, Bachmann Industries, Inc., told TDmonthly. Launch date: December 2009. 2/4/2010 (MSRP: $299.95; Age: 14 and Up)



Hi-Tec Art Sketch Jr by HI-TEC ART LLC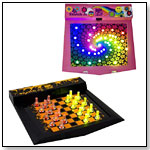 The Sketch Jr is Hi-Tec Art LLC's most versatile version of Hi-Tec Art. It runs on three AA batteries and is very lightweight and portable. Includes patented technology that lets the user "play" with LEDs. There are three versions of this toy: Camo for boys, Flower Power for girls, and Games for kids of all ages. "The technology is brand new, the possibilities are endless, and kids absolutely love bringing light to their art!" Roy Smith, CEO, Hi-Tec Art, LLC, told TDmonthly. Launch date: January 5, 2010. 2/4/2010 (MSRP: $29.95; Age: 6 and Up)



Kidz Gear Wireless Headphones For Kids by KIDZ GEAR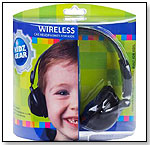 These IR wireless headphones are designed specifically for children with guaranteed 100-percent compatibility in all U.S. cars having built-in DVD/video systems, the unique features like automatic power off when not in use, independent volume control on the ear-cup and a comfortable design. "[The] unique design specifically focused on children's comfort, safety and fit make the Kidz Gear Wireless Car Headphones ideal for travel in the car or even at home (use the separately sold IR68KGTR wireless transmitter)," Jack Peterson, VP Sales and Marketing, Kidz Gear, toldTDmonthly. Launch date: Dec. 15, 2010. 12/16/2009 (MSRP: $34.99; Age: All Ages)



---
---


Copyright © 2020 TDmonthly®, a division of TOYDIRECTORY.com®, Inc.