September 22, 2020

July 2010 | Vol. IX - No. 7


My Best Sellers: Dancing Bear Toys Ltd.
Living-Room Setting Sells Fun Collectibles
At Dancing Bear Toys Ltd. in North Carolina's Asheville and Hendersonville, the Evers family imagines that customers are guests in their living room.

"Our stores are not set up in aisles," Co-owner Sarah Evers told TDmonthly Magazine. "We have areas instead, and there are chairs around for adults to sit down and relax as the kids check everything out."

Whether they take a seat or browse the store, customers have been buying these products the most:
Silly Bandz Princess Pack by BCP IMPORTS LLC


The 24-Pack Princess Shapes includes: Tiara, Diamond Ring, Glass Slipper, Princess, Majestic Castle, Magic Wand. This pack has shapes in six assorted colors to be collected, worn, or traded with friends. They can be treated as traditional rubber bands and worn as bracelets but spring back into their original shape when not in use. Launch date: 2010.
— Silly Bandz were on the top-10 best-seller list at Dancing Bear Toys in Asheville and Hendersonville, N.C., according to the storeowners, sisters Sarah and Erika Evers, in June 2010. "They are cute, inexpensive enough for kids to afford, and fun to trade," they told TDmonthly.
— As of 7.13.10, this product had 4 out of 5 stars from nine reviews on Amazon.com, and was listed No. 1 in best-selling toys and games.
PROS: Fun, collectible, wearable (the right size for most children's wrists) and ideal for party favors. CONS: Some shaped rubber bands may have a bad smell, but it likely depends on the packaging and seller.
AWARDS: 2010 TDmonthly Top Seller (entire Silly Bandz line) 6/7/2010 (MSRP: $4.95; Age: 4 and Up)



Iwako Pig Eraser in Six Colors by BC INDUSTRIES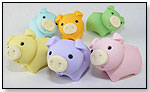 Available in pastels, these pig erasers are collectible and have removable puzzle parts.
— Iwako erasers were best sellers at Dancing Bear Toys in Asheville and Hendersonville, N.C., in summer 2010. "These are so cute!" owners and sisters Sarah and Erika Evers told TDmonthly. "They are also inexpensive, and they pop apart and are like puzzles." 6/7/2010



Twilight Turtle by CLOUD B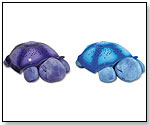 Each Twilight Turtle and Friends character from the collection projects constellation nightlights that create a magical sleep-time environment. Each "shell" illuminates the night with three soothing color options to help ease fear of the dark. The Twilight Collection includes Twilight Turtle and Twilight Ladybug, each available in three colors and a Twilight Sea Turtle that also has five illuminated windows projecting images of sea life.
— Retailers surveyed by TDmonthly have been naming the Twilight Turtle as a best-seller since 2006.
— Six of 66 retailers mentioned one of the Twilight Turtles as a top-selling item for baby gifts in July 2008. Four of 47 retailers named Twilight Turtle as a top-selling baby gift in June 2009. Three of 64 retailers cited it as a top-selling infant and toddler toy in March 2009, and eight of 39 said the same in March 2010.
— In a 2012 survey, Erika Evers, owner of Dancing Bear Toys in Hendersonville, N.C., told TDmonthly that their best selling infant & toddler product is the "Twilight Turtle from Cloud B, and it's spin-offs, like the ladybug." They sell about 20 units each month.
— Want this? As of 05/06/2011, this product was available for purchase at Toys & Co.
AWARDS: 2010 TDmonthly Top Seller (

Watch Video) 3/30/2006 (MSRP: $34.00; Age: 2 and Up)



BANANAGRAMS® by BANANAGRAMS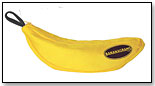 The fast-moving word game consists of 144 ivory-like letter tiles in a zippered banana pouch. Players place the tiles face down on the table and randomly select 21 tiles. They turn their letters right-side up simultaneously and proceed to form as many intersecting and interconnecting words as possible, rearranging their own letters as many times as desired throughout the game. Awards: TDmonthly Top Seller 2007; 2009 TOTY Game of the YEAR, 2006 Oppenheim Toy Portfolio Gold Seal; 2007 iParenting; 2007 Parents' Choice Recommended; 2007 Dr. Toy Best Products. (Read Review)
— This product has been making the TDmonthly Best-sellers lists since 2007.
— As of 05/13/2011 this product had 4.8 out of 5 stars from 456 reviews on Amazon.com.
— Eight of 66 retailers vouched for its best-selling status in May 2008; seven of 63 did in Sept. 2008. Shani Watmough of Planet Toys in Rockland, Maine, said her store sells 60 per month. Fifteen of 38 named it a top-selling game in Feb. 2010.
— As of April 5, 2010, Bananagrams had spent 570 days in the top-100 best-selling toys and games on Amazon.com.
— According to owner Brett Sommer of Figpickels Toy Emporium in Coeur d'Alene, Idaho, "It was the 2009 game of the year. The brilliant packaging definitely helps this product." (

Watch Video) 6/19/2006 (MSRP: $14.99; Age: 7 and Up)



Charm It! Water Shoe Charm by HIGH INTENCITY CORP.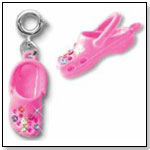 This dazzling charm attaches to Charm It! bracelets or necklaces for a bit of fun and sparkle.
— Charm It! Charms were on the top-10 best seller list at Dancing Bear Toys in Asheville and Hendersonville, N.C., in June 2010, as reported by Sarah and Erika Evers, owners and sisters. "These charms are very tastefully done, and they are the right price point," they told TDmonthly. "They're also adorable, and you can start a child with a couple charms and they can add on over time."
— ''Every day, we sell a bracelet and two charms, and on the weekends, it's more,'' Gwen Bowden, manager of Doodlehopper for Kids in Springfield, Va., shared with TDmonthly in the fall of 2010. 6/8/2010 (MSRP: $6.00; Age: 3 and Up)



Ultra Stomp Rocket by D & L COMPANY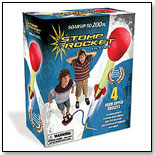 Stomp on the launch pad and a blast of air propels the Ultra Stomp Rocket over 200' in the air. The kit contains four rockets with the OG-1 Nosecone. "We are the original creator. Stomp Rockets started the "stompin' revolution," Cynthia Peeks of D&L Co. told TDmonthly, stressing that Stomp Rockets are known for their name, quality and safety.
Awards: TDmonthly Top Seller 2008; iParenting Media, iParenting Hot; Dr. Toy Best Children´s Vacation Toy.
— Retailers surveyed by TDmonthly have been naming Ultra Stomp Rocket as a best-seller since 2006.
— Four of 45 retailers who spoke to TDmonthly in summer 2007 said the Stomp Rocket's success makes it a choice gift, reporting unit sales figures from four to dozens a month. Nine percent of 66 retailers named the Stomp Rocket as a best-selling gift for boys in July 2008. "We sell about 75 a month," Marilyn Walker, owner of Play Fair Toys in Boulder, Colo., told TDmonthly in early 2009. Thirteen percent of 47 retailers told TDmonthly in June 2009 that Stomp Rockets are a best seller for boys. "It's probably been the dang Stomp Rocket for about 15 years now. They just fly out," Tye Steinbach, owner of Thinker Toys in Portland, Ore., said when asked about his most popular outdoor toy. Nine of 37 retailers named Stomp Rockets as a best-selling outdoor item in spring 2010.
— Despite multiple complaints about its durability, the Ultra Stomp Rocket received an average of 4.5 stars among 217 Amazon.com customers for being fun for all ages and pleasantly surprising when it comes to the distance the rockets can be launched. The toy is best used in open areas. Rockets are easy to lose and break, but refills are easy and cheap to find! (12.17.2012)
12/17/2012 (MSRP: $15.00; Age: 8 and Up)



Sunny Patch Bella Butterfly Hopscotch by MELISSA & DOUG



This set of eight interlocking foam pieces is designed to make hopscotch more fun. The pieces are easy to clean and come in a carrying case with two markers and instructions.
— The Sunny Patch line was included in the top-10 best-seller list for Dancing Bear Toys in Asheville and Hendersonville, N.C., in June 2010, as reported by Sarah and Erika Evers, owners and sisters. "I love the Melissa & Doug Sunny Patch line of garden/beach items ... especially Bella Butterfly Hopscotch!" Sarah told TDmonthly. "They are very cute and sturdy gardening tools and outdoor toys, all with bug themes. They encourage boys and girls to get into the garden!" 6/8/2010 (MSRP: $20.35; Age: 3 and Up)



Doinkit™ Dart Board by MARKY SPARKY TOYS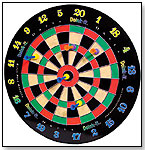 This dartboard set includes six balanced darts that feature N-35 Neodymium rare earth magnets and the lightweight, durable Doinkit material that keeps the darts flying perfectly true. The darts will work on any magnetic dart board.
— Owner Elaine Hackney of Boing! JP's Toy Shop in Jamaica Plain, Mass., told TDmonthly in summer 2007 that she has been selling lots of these dart boards for years. "The quality is great. The holding power of the magnets is great. The price is right," she explained.
— Doinkit Darts have been "unbelievable" for Piccolo Mondo Toys of Portland, Ore., Owner Michelle Smith told TDmonthly at the end of 2008. JoAnn Farrugia, owner of JaZams in Pennington, N.J., reported sales of about three dozen per month of Doinkit Darts in a March 2009 survey of best sellers.
— "The [Doinkit] Darts sell really well for kids and adults," said Lauren Obenour, manager of Portland, Oregon's Green Frog Toys, where the product is among the best-selling sports and outdoor toys, as of spring 2009.
— Doinkit Darts are a "longtime best seller" at Totally Thomas Toy Depot in San Diego, as reported in July 2010 by President Cynthia Wyatt. "The rare earth magnets in the darts are super strong, stay put, and don't bounce off. They're very safe and don't damage your walls. Nothing but fun!" she said.

Past Videos: ASTRA 2008 (

Watch Video) 8/13/2007 (MSRP: $22.95; Age: 3 and Up)



Perplexus Original by PATCH PRODUCTS INC.



The first member of the Perplexus family, this see-through sphere houses a 3-D labyrinth game with 100 barriers, turns, twists and cliffhangers that serve as obstacles to getting a small steel ball to the end. Invented in 1970 by Michael McGinnis, a design teacher, Perplexus helps develop motor and dexterity skills, along with hand-eye coordination.
― As of 12/17/2012 this product had 4.4 out of 5 stars from 393 reviews on Amazon.com and was No. 12 on the top 100 bestselling toys and games.
— At Izilla Toys in Seattle, "Perplexus is selling really, really well for us," Co-owner Jude Larene told TDmonthly in late fall 2009.
— In summer 2010 this game was a top-10 best seller at Dancing Bear Toys in Asheville and Hendersonville, N.C..
Awards: 2012 Parents' Choice Awards - Silver, 2011 Time Magazine – 15 Smartest Toys for Young Geniuses, 2011 Parent Tested Parent Approved – Seal of Approval, 2011 Grand Prix Kidexpo – Elu par les Parents (Parents'Choice), 2011 Children of Museum of Indianapolis – Top 10 Toys of 2011, 2011 Canadian Toy Testing Council – Children's Choice, 2011 Babble List – Best Kids Toys, 2010 Toy Insider – Hot 20, 2010 The National Parenting Center – Seal of Approval, 2010 Prémio Brazil – Award of Excellence, 2010 Parents' Magazine – Top Toys, 2010 NAPPA – Gold, 2010 ASTRA – Best Toy for Kids 12/2/2009 (MSRP: $24.99; Age: 6 and Up)



---
---


Copyright © 2020 TDmonthly®, a division of TOYDIRECTORY.com®, Inc.