May 13, 2021

July 2010 | Vol. IX - No. 7

---
Holiday Preview: CDs & Musical Toys
Rap With a Rabbit or Rock With Little Loopy
Christmas music will fill the air through December, but why not give kids something to listen to all year long? They can hear pop-rock from Little Loopy Records, learn about nice behavior from Leeny Tunes, or even record their own rap with Pita Rappit from Webrappers — all in TDmonthly's Holiday Preview of CDs & Musical Toys below. back to main article

For products that interest you, click "Add to my Inquiry Basket" to request a catalog or ask questions of the manufacturer.
"Time Out To Rock" by The Not-Its! by LITTLE LOOPY RECORDS



"Time Out To Rock," filled with up-tempo power-pop tunes, mixes songs that are "just for fun" with songs about such topics as welcoming the new kid at school or dealing with bullies. The first track, "Welcome to Our School," sets the energy level on high with an irrepressible dance beat and clean playing that doesn't clutter the lyrics. Rocking on from there, the pace slows at album's end with the poetic, reflective "Hollow Tree." 6/28/2010 (MSRP: $14.00; Age: 3 to 7)



"Be Nice" by Leeny and Steve by LEENY TUNES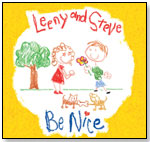 All of the songs on "Be Nice" were inspired by Leeny's persuasive, misbehaving, penguin-loving nephew Zak, and the result is an album of irresistible, hilarious, and educational tunes for children and their parents.
Awards: 2008 Parents' Choice Approved Award; 2008 Children's Music Web Award: Best Recording for Preschoolers; 2008 Creative Child Magazine Preferred Choice Award; 2008 Best Music Recommended List for Your Family by Common Sense Media; 2009 Song of the Year nominee by Just Plain Folks Music for "What Have You Done With All the Penguins?!"; 2008 International Songwriting Competition Finalist for "Mammals" 6/25/2010 (MSRP: $15.00; Age: 1 to 8)



A Sunny Day by JULIE K MUSIC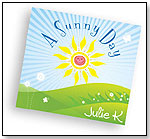 "A Sunny Day" captures all the fun and wonder of a child's day from sun up to lights out. With an eclectic mix of melodies, playful lyrics and inviting vocals, Julie K takes children on an exciting train ride, a trip to the zoo, flying high jumping like a jumping bean and more.
Awards: 2010 Parents' Choice Award; 2010 Dr. Toys Best Vacation Product Award; 2010 Dove Family Approved seal from the Dove Foundation 6/25/2010 (MSRP: $14.98; Age: 0 to 10)



Pita Rappit by WEBRAPPERS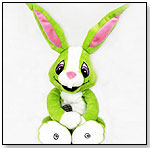 This 8" green rabbit plush is part of the line of gift and greeting toys that rap and record. Pita has a 30-second recording device and can also wrap around wrists, gifts or cribs. The WebRappers website features hundreds of musical greetings and genres in multiple languages to choose from. 6/23/2010 (MSRP: $19.95)



Creepy Crawly Calypso by BAREFOOT BOOKS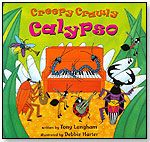 This jolly band of bugs jumps and jives to a creepy crawly calypso beat. From spiders to fireflies, butterflies to centipedes, Debbie Harter's humorous illustrations match the Caribbean spirit of this jaunty rhyming text that introduces children to cardinal and ordinal numbers, and takes them straight into the marvelous world of bugs. "The bright and quirky illustrations, coupled with the sing-along CD, are sure to help youngsters get over their fear of creepy crawlies," Barefoot Books Group Communications Director Leah Lesser told TDmonthly. 6/25/2010 (MSRP: $9.99; Age: 3 to 7)



Lullabies to Celebrate Mother and Child by LULLABYLAND LLC



"Lullabies to Celebrate Mother and Child" is a collection of 10 original lullabies written and performed by Paige Stroman. The album is recommended by a psychologist for its beautiful lyrics and soothing sounds. The music also has nature sounds woven throughout the CD to enhance a baby's state of relaxation. "This CD was produced by a world-renowned rock producer, Jack Richardson, who produced Bob Seger's 'Night Moves,' Alice Cooper's 'School's Out' and The Guess Who's 'American Woman," Lullabyland Singer/Songwriter Paige Stroman told TDmonthly.
Awards: 2001 Silver NAPPA 6/14/2010 (MSRP: $14.99; Age: All Ages)



Musical Walter by LILLIPUTIENS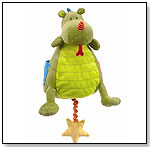 At bedtime, this dragon plush becomes a nighttime music box. With his glowing star and illuminated nose, Walter is designed to comfort children until they drift off to sleep. (

Watch Video) 6/16/2010 (Age: 0 to 5)



A Mighty Good Day by HULLABALOO



A Mighty Good Day is the eighth album from the award-winning kid's music duo, Hullabaloo. 6/18/2010 (MSRP: $12.00; Age: 1 to 6)



The Big Picture by JACKPOT MUSIC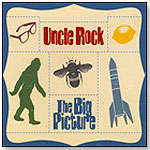 The Big Picture is a socially conscious salute to Uncle Rock's musical heroes, including 12 original songs and two covers. Known for his rockabilly style and lyricism inspired by Roald Dahl and Shel Silverstein, Uncle Rock offers a musical variety show here with songs about recycling, acceptance of differences and the importance of shopping locally. Publicist Beth Blenz-Clucas of Sugar Mountain PR told TDmonthly, "These songs are fun but also provide food for thought." Launch date: April 13, 2010.
— Jenn Savedge of Mother Nature Network praised the CD for being "socially conscious" but not "sickeningly sweet." She told fellow parents, "You'll honestly be glad when your kids want to hear it again and again."
— Jeff Bogle of Out With The Kids was equally impressed by the mellow and more upbeat songs featured on the CD. He proclaimed, "If you've never owned an Uncle Rock album before, now is the time to rectify that situation." 4/14/2010 (MSRP: $15; Age: 3 to 10)



B. Parum Pum Pum by TOYSMITH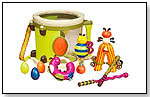 This drum by Toysmith's B. brand is filled with 8 instruments that toddlers will enjoy playing. The drum has a big handle and strap and can be played with the silly centipede drumsticks. Jingle bell ants, busy bee maraca and clacker, cute caterpillar tambourine and two shaka-shaka eggs are also included in the set. 5/28/2010 (MSRP: $39.99; Age: 2 and Up)



The Wizard of Oz: Karaoke CD+G by STAGE STARS RECORDS



This karaoke/sing-along CD of songs from "The Wizard of Oz" includes all the hits from the beloved family movie and school musical. Guide vocals and a lyric booklet are provided. "Kids can practice with the guide vocal version of each track, then sing with the accompaniment version. This album is a great rehearsal tool for kids practicing for their school musical," Stage Stars Marketing Director Malinda Boothe told TDmonthly.
Awards: 2010 Parents' Choice Approved 6/16/2010 (MSRP: $23.95; Age: 5 and Up)



Tote Along Musical Mirror by INTERNATIONAL PLAYTHINGS LLC



The Tote Along Musical Mirror features straps on the back for easy attachment to cribs plus loops on the front to attach dangling toys, pacifiers and more. The faces on the tote light up one after the other in time with the music. The easy to operate switch can be activated by parent or baby for three modes of play: one plays soothing music for 10 minutes before switching off on its own, one plays stimulating music for ten minutes before switching off, and the other is activated by baby and plays short clips to encourage a reprise. This item is for use in cribs or alone on a mat and includes giraffe plush cuddle toy inside. (

Watch Video) 4/16/2010 (MSRP: $22.99; Age: 0 to 2)



Pocketful of Wonder by A GENTLE WIND



The lively songs on Sarah Pirtle's new CD, Pocketful of Wonder, encourage outdoor play and a childhood nourished by imagination, curiosity and nature. With humor and warmth, Sarah beckons children to experience the exploration and enchantment of the seasons, farm life, city neighborhoods and family time.
Awards: 2010 Parents' Choice Gold Award; 2010 Tillywig Toy Award; Magic Penny Award for Lifetime Achievement in Children's Music
— Veronica Schwartz of the School Library Journal called the album "A very strong addition to most collections" perfect for "evening story times, in preparation for nap time, or during those quieter times at home."
— Tillywig Toy Awards gave the CD its Sterling Fun award, explaining that "Sarah Pirtle's expressive voice and lyrics evoke a sense of wonder, hers and ours, at the beauty and mysteries of the world in which we live," from "the first snowfall of the season" to "the gorgeous stirrings and awakenings of spring." 6/14/2010 (MSRP: $14.95; Age: 4 to 9)



Multicultural Bean Bag Fun by KIMBO EDUCATIONAL



These bean bag activities, blended with world traditions and rich musical rhythms, are designed to teach unique customs and cultures. These activities include circle and partner activities, traditional dances, games, fiestas and original action fun, with the goal of teaching important concepts, motor skills and language. 6/25/2010 (MSRP: $15.95; Age: 4 to 9)



Sharing the Same Stars by Leeny and Tamara by LEENY TUNES



"Sharing the Same Stars" by Leeny and Tamara features 14 original songs about topics including ladybugs, seat belt safety, the epidermis, shyness and kindness.
Awards: 2010 Parents' Choice Recommended Award; 2010 National Parenting Publications Awards (NAPPA) Rising Star honoree; 2010 Independent Music Awards (IMA) Song of the Year nominee for "Ladybug, Ladybug, Ladybu-u-ug"; 2009 Creative Child Magazine Preferred Choice Award. 6/25/2010 (MSRP: $15.00; Age: 2 to 9)



Rainbow Xylophone by HAPE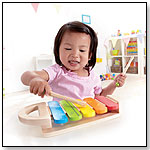 This high-quality wooden xylophone is designed with lifestyle colors, has a handle for easy toting and storage for two sticks. The baltic birch frame and maple keys and two sticks offer fun, safe early melodies. Robin Lehnert, Hape Marketing Manager, told TDmonthly, "A 10-month old begins with a rap and a tap. Who knows what could happen next on the very beginner xylophone." Launch date: February 2010.
— In a January 2014 survey, Cariad Owens Fichtner, manager of Out of the Blue, Ltd in Albuquerque, N.M., told TDmonthly that Hape Xylophones were one of the top-2 best-selling musical toys at her store.
— In a January 2015 survey, two out of 10 retailers told TDmonthly that Xylophones were their store's best-selling music toys. (

Watch Video) 4/14/2010 (MSRP: $19.99; Age: 1 to 4)



Romeo and Juliet by GREATHALL PRODUCTIONS

Jim Weiss integrates his own storytelling art with the profound story of Shakespeare's Romeo and Juliet, bringing both young and old listeners the emotions of the timeless love story. 6/7/2010 (MSRP: $14.95; Age: 7 and Up)



Green Golly & Her Golden Flute by TUGBOAT MUSIC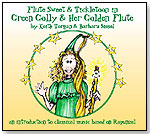 "Green Golly & Her Golden Flute" introduces children to classical music via a lighthearted embellishment of the tale of Rapunzel. Green Golly relies on her musical abilities to help unravel the mysteries of life in this engaging tale of romance and rescue. Elizabeth Waldman Frazier, President of Waldmania Public Relations, told TDmonthly, "Green Golly & Her Golden Flute brings a breath of fresh air to kids' recordings, combining classical music, storytelling, and comedy." Launch date: May 11, 2010.
— "The music is gorgeous!" enthused Heather, The 24/7 Mom. Heather felt that "the story is absolutely hilarious," and that "this CD is an awesome way to introduce children to classical music without them saying, 'Mom! Turn on Hannah Montana.' "
— Sheri of This Bird's Day incorporated the CD into her daughter's bedtime ritual: "The classical music is soothing and relaxing, and it has the added benefit of a beautiful bedtime story to kick off Baby Bird's nighttime routine as well as mine." 4/14/2010 (MSRP: $15.00; Age: 4 to 10)



Sweet Sounds Lantern by MANHATTAN TOY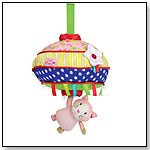 Little Bloom's Sweet Sounds Lantern's beautiful colors and multi-fabric patterns make a lovely hanging display for baby's room. With just a pull on the little kitten, this musical lantern plays Brahm's Lullabye. This lantern features ribbons and a crinkle paper flower and will attach to most strollers and carriers. Launch date: 2010. 4/2/2010 (MSRP: $22.00; Age: 0 and Up)



I Can Do It by CHILDREN INC.



Based on resilience theory research, the songs from this album are specifically designed to help children build creativity, independence, planning, people skills, optimism, confidence and problem-solving skills. "Our music is research-based. We take the latest findings on child development and translate this research into practical and entertaining products for teachers and parents," Growing Sound Sales and Marketing Director Emily Sandul told TDmonthly.
Awards: 2010 Dr. Toy Best Vacation Product Award 6/4/2010 (MSRP: $15.95; Age: 1 to 8)



Flute with Keyboard by ESCO TOYS


9.5" flute with eight keys, each with their own individual tone. Easy to play. Comes packaged in a 4.5"x12" poly-bag with header. 2/18/2010



Celeste Sings, Kids Dream by ROMANTIC REALIST RECORDS LLC



This album is a blend of classic and original lullabies sung by Celeste over an accompaniment of keyboards, strings and harmonica. Classic titles include "Edelweiss," "Wynken, Blynken, and Nod" and "All Through the Night." Awards: 2009 Nappa Gold Award; 2010 National Parenting Center Seal of Approval; 2009 Family Choice Award.
— The National Parenting Center gave "Celeste Sings, Kids Dream" its Seal of Approval award and labeled it as "an ideal CD for 'wind down' time or to enhance the pre-bed ritual." Celeste's "soothing voice" fosters a "gentle feel" that is both "engaging" and relaxing.
— Winner, Family Choice Award
— Winner, National Parenting Publications Awards NAPPA GOLD 5/3/2010 (MSRP: $14.98; Age: All Ages)



Plastic Recorder by SCHYLLING



A 12 1/2" soprano recorder, this simple instrument from Schylling makes a good companion to school music classes teaching the recorder to children. In clear, durable plastic and an assortment of bright colors, the recorder comes with a cleaning rod as well as instructions printed on the box.
— "We go through a lot," remarked Priscilla Moore, owner of Mr. Fub's Party in Yellow Springs, Ohio, of her recorders and other instruments from Schylling in early 2010.
— Four of 48 retailers told TDmonthly during a January 2010 survey that recorders are their most-wanted musical item.
— "We sell a lot of them in September or October. After that, it's hit or miss," said Lou Metri, owner of Joggen Your Noggin in Monroe, Conn. He sells about about 40 or 50 per year. 1/28/2010 (MSRP: $4.49; Age: 3 and Up)



Ranky Tanky by MAYHEM MUSIC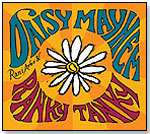 Rani Arbo & Daisy Mayhem is an acclaimed American string band that released "Ranky Tanky" nationwide in 2010. This release is meant for all ages as family listening and reflects Rani Arbo's journey into motherhood, as well as her love of American music. The tracks cover songs from various genres, times and traditions, so listeners of practically any musical taste can pick their favorites, from the raucous "Tennessee Wig Walk;" to the swingy "Kemo Kymo;" the Mardi Gras parade styled "They All Ask'd For You," or the rousing rendition of "Purple People Eater." Sugar Mountain PR Publicist Beth Blenz-Clucas told TDmonthly, "Modern arrangements and traditional instruments, plus a collection of familiar songs that invite singing along, make this a great choice for families that love non-commercial acoustic music." 5/3/2010 (MSRP: $14.98; Age: 2 and Up)



Anni Zola - My Story by GENERATION Z LLC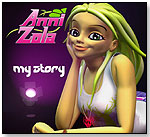 Featuring a hip, virtual teenage pop star, "Anni Zola - My Story" is an enhanced CD incorporating four songs interwoven with three short stories (in audiobook format), bonus videos and images. Anni Zola sings, dances, talks about her dreams, and encourages her peers to live a meaningful life. "'Anni Zola - My Story' is a sophisticated enhanced CD without the sexual content," Generation Z Founder Zuriana Zonneveld told TDmonthly. 5/14/2010 (MSRP: $15.00; Age: 9 to 15)



Tiny Cool by ROCKETNYC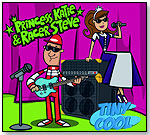 Princess Katie and Racer Steve bring their combination of singing, musicianship and kid-oriented comedy to their third studio CD. "Tiny Cool" delivers messages about honesty, individuality, acceptance, kindness, helpfulness, the power of love, and the amazing capabilities kids will exhibit, if they're only given a chance. Elizabeth Waldman Frazier, president of Waldmania Public Relations, told TDmonthly, "'Tiny Cool' captures the vibrant energy, daring innovations, and positive spirit of the NYC-based group's tremendously popular live performances." Launch date: April 4, 2010.
— CPA Mom of Did You See That? reported that her "daughter loves the beat of the music" and "her favorite was 'Clelia's Party' because it just like an entire FIESTA in a song!" Though both mom and daughter felt the skits between songs fell flat, after listening to the CD, CPA Mom loved "the lyrics and the messages they give – (about) dealing with bullies, celebrating our uniqueness (like shyness), and really, that kids can pretty much do anything."
— Carrie of Growing a Baby in Seattle listened to the CD with her whole family, and "it only took a few minutes for us all to be big fans." The between-song skits had Carrie and her kids "laughing out loud." She also noted that, "it's nice to listen to a CD that's so encouraging — this CD is 'kid power' at its best." 4/16/2010 (MSRP: $15.00; Age: 2 to 8)



More Story Songs & Sing Along by DEBBIE AND FRIENDS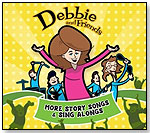 This CD features 10 kid-tested tunes by Debbie and Friends designed to get everyone in the family playing and dancing along. The release from the Boston-based artist, More Story Songs & Sing Alongs, features familiar themes like "I Think I Can," "Simon Says" and "Little Red," as well as songs featuring goofy wordplay or that encourage movement. Each song promotes social interaction and creative and physical activity. Even Sesame Street's legendary music teacher Bob McGrath joins Debbie for a good-bye song. Launch date" March 30, 2010. Awards: Parent's Choice Foundation Audio Award Fall 2010 4/6/2010 (MSRP: $15; Age: 2 to 8)



---
---


Copyright © 2021 TDmonthly®, a division of TOYDIRECTORY.com®, Inc.